The last time the kids got new etnies kids shoes, they also had the opportunity to use them at the etnies skatepark and meet Ryan Sheckler. This time around, they chose out their new shoes online and waited for them to be delivered to our door. They were so excited! Frankly, so was I. I was getting tired of seeing them wear the same shoes day after day!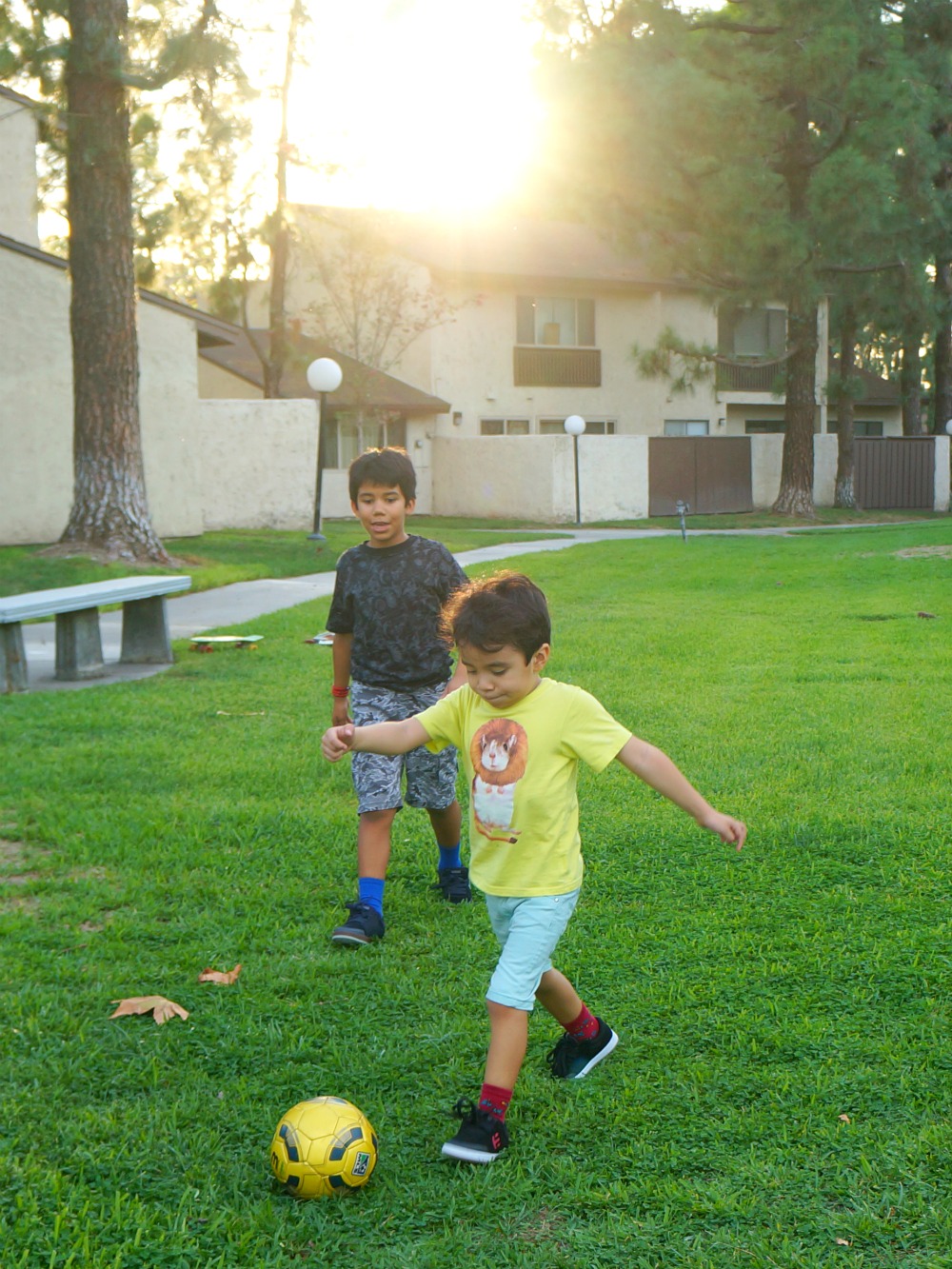 The kids have LOVED etnies since they got their first pair of etnies Kids shoes from the etnies x Monsters University product line in 2013. Back then, all we knew about etnies Kids was that they were super cute and had a great skate style design. Now, as devoted etnies consumers, we have a much better understanding of the company, what they stand for, and how they give back to the community.
First of all, let me just tell you that the entire collection of etnies Kids has a skate style and they are truly made to last. I mean, my kids feet outgrow their favorite etnies shoes before they manage to really tear them apart. My four year old just recently outgrew his Marana toddler shoes – they lasted just about a year! Thank goodness for the ability to remove the insert, because that let him get more mileage out of his shoes.
This time around, they each chose Marana shoes that will pair well with any outfit they wear and will withstand serious play. They're made with high quality products making the $44.99 price point a major steal.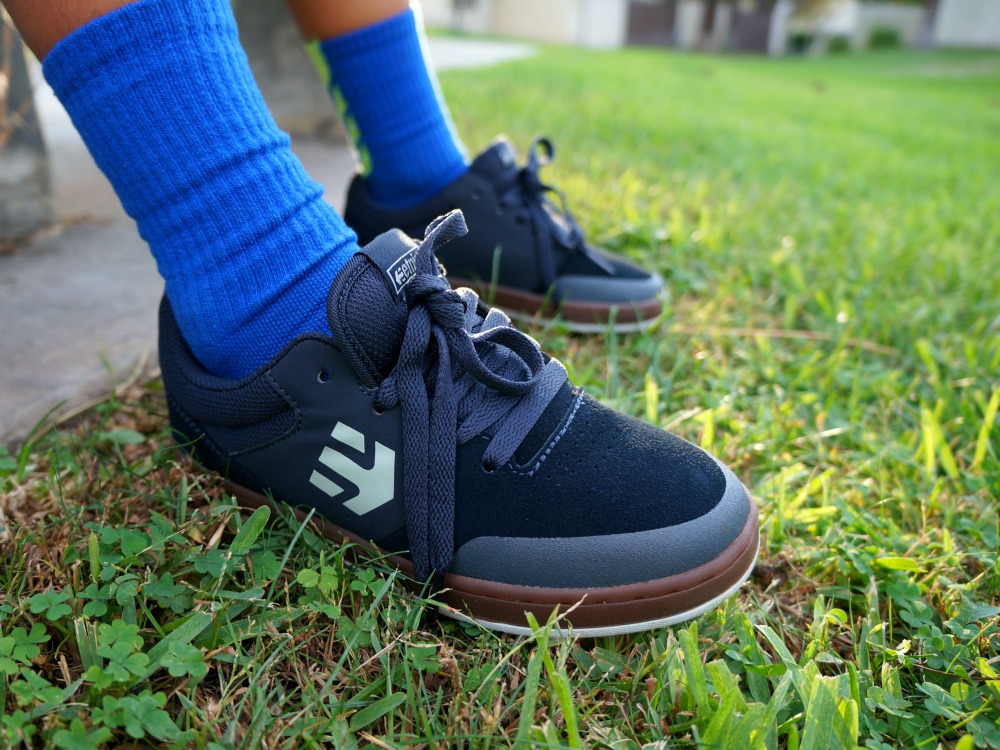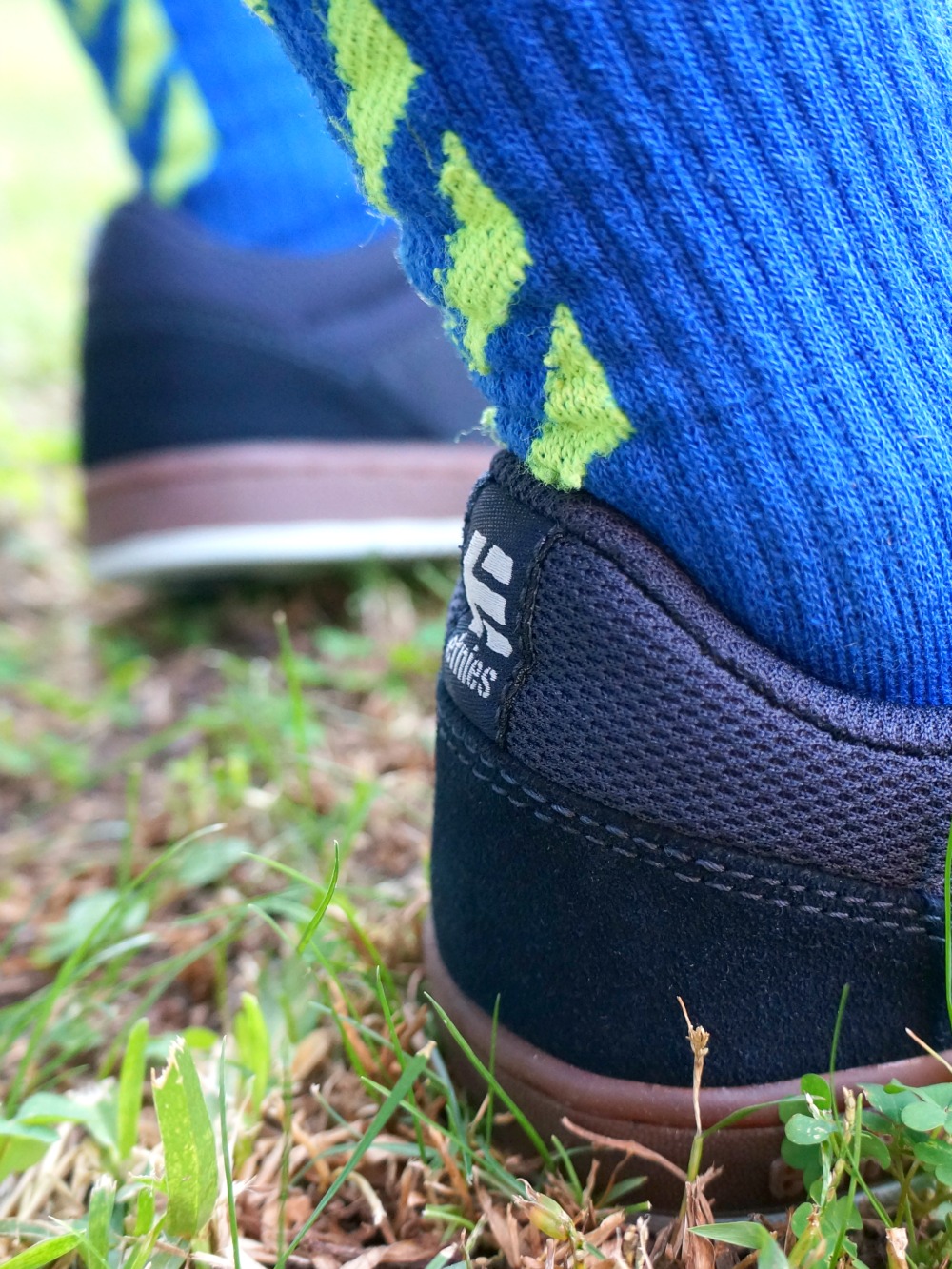 etnies discount code
In fact, if you purchase a pair of etnies shoes from Amazon now through November 5, 2015, you can enter checkout code SKATESHOES for a 20% discount! The kids can choose from the new Scout, Jameson and Marana fall collection that lets them look like the pros and experience what it's like to live a day in the shoes of guys like Ryan Sheckler, who by the way called his Maranas "the longest lasting shoe I've ever skated!"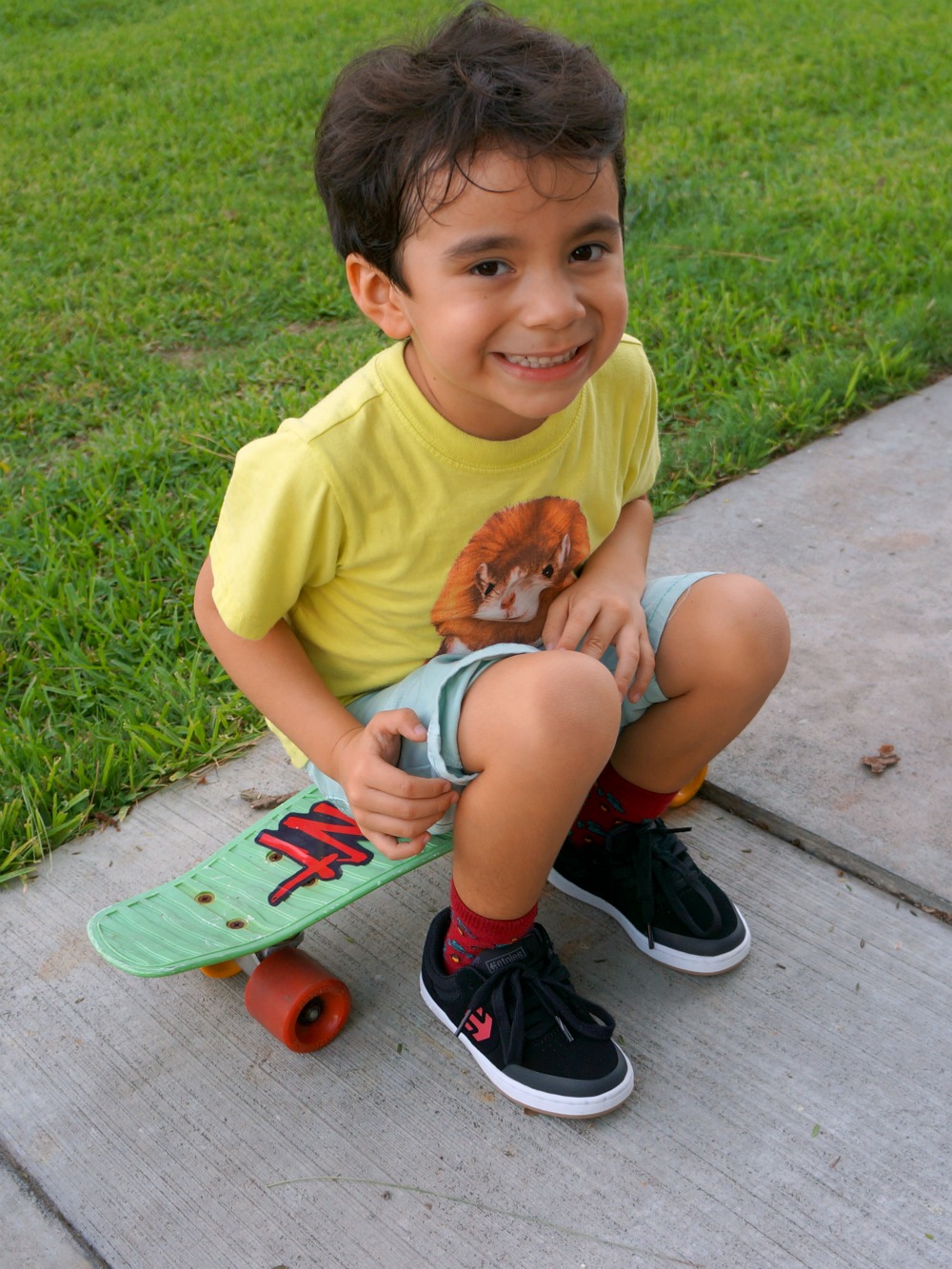 Of course, just like if you purchase from the etnies website, when you buy a pair, etnies plants a tree. This program, titled "Happy Feet, Happy Forests" is how etnies fights for our planet. They believe in keeping the planet healthy so everyone can continue doing what they love. So for every pair of etnies' Kids' shoes sold, a tree is planted with the Trees for The Future Foundation. etnies' reforestation program helps kids see that their happy feet means a happy forest. To date, etnies has planted well over a million trees!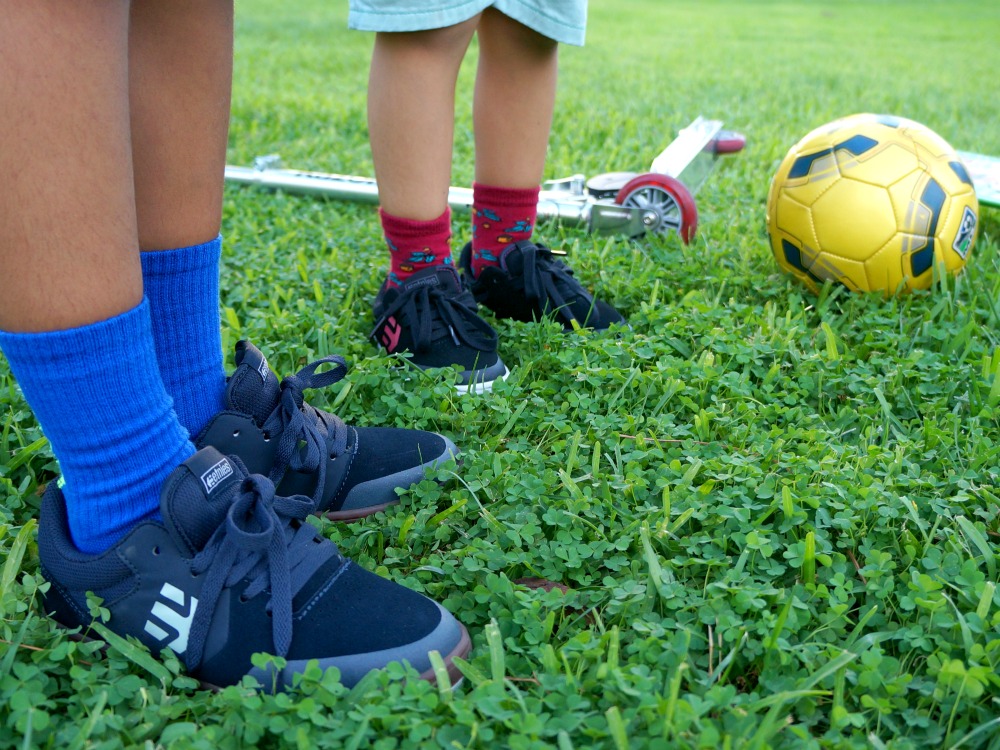 And not only does etnies plant trees when you buy kids shoes, but Pierre-Andre Senizergues, owner and CEO of etnies, also constructed a world-class skatepark in Lake Forest, California as a resource for the community. The company also donates thousands of shoes to at-risk children and the homeless on an annual basis. They do so much for the community while sharing their passion for well-made shoes.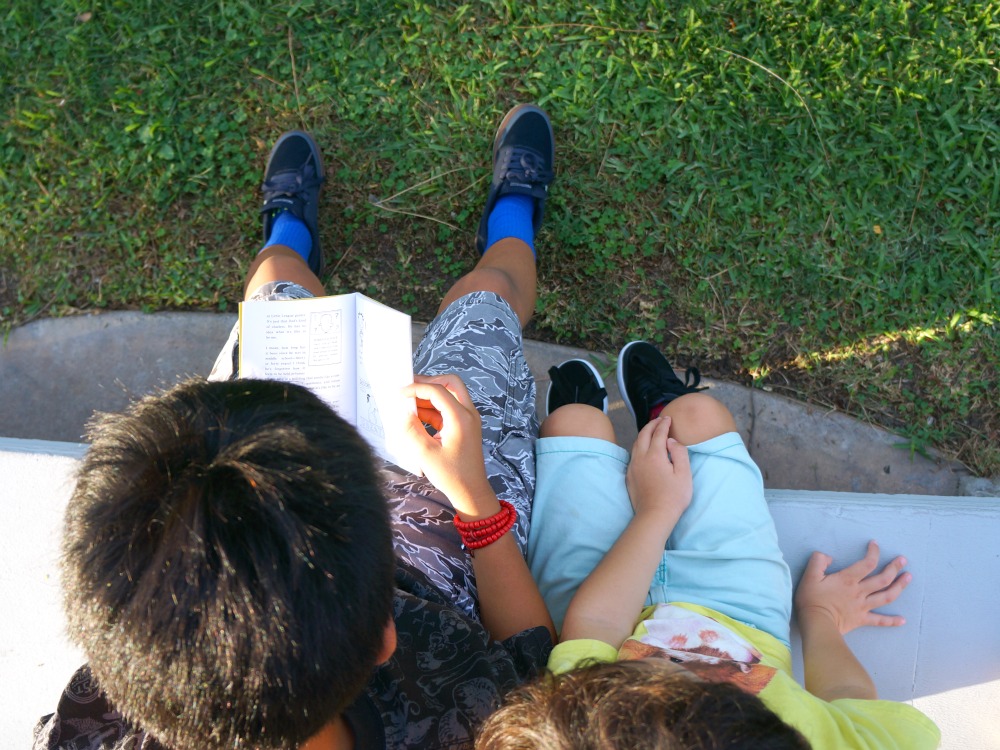 All that etnies does for la comunidad and the planet is great. The fact that they make long-lasting kids shoes is what has kept us as loyal consumers. In all honesty, even the Hubster and I have our own etnies shoes. I love wearing mine when I travel, and the hubster uses his for home workouts.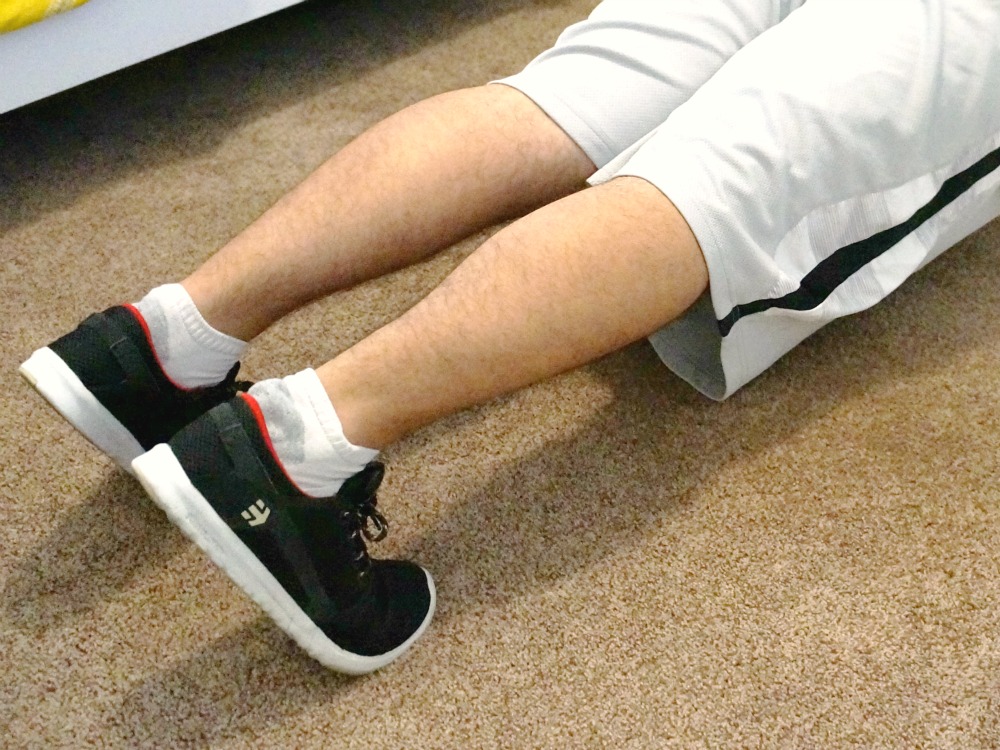 The kids are a whole other story and they use theirs every single day. The run, play sports, ride their scooters and skateboards, and pretty much live in them from morning to night. The shoes are really well made, and the kids feel like they're the "cool shoes" because they see so many athletes wearing them.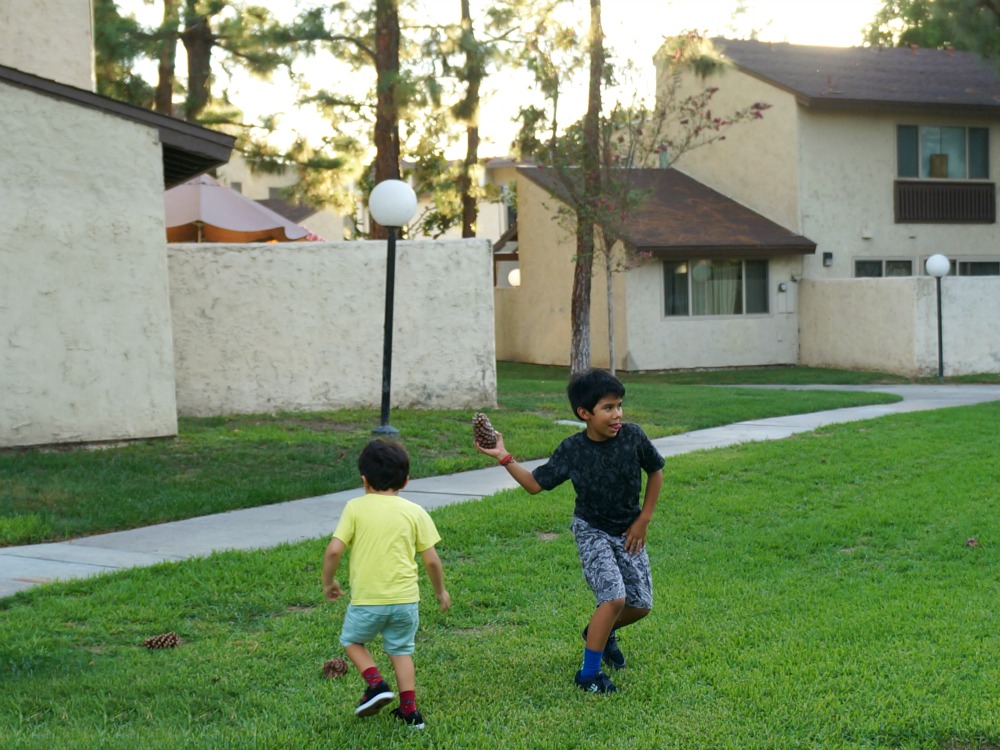 From their humble start in 1986 as the first skateboarder-owned and operated global action sports footwear and apparel company, to today where they sponsor a world class team of skateboarders, etnies doesn't fail to stay true to their brand and mission. They're all about making durable footwear for both kids and adults, and making sure that their shoes are on point. I invite you to learn more about etnies on etnies.com and enter the giveaway below for a chance to win $500 of etnies gear! ¡Buena suerte!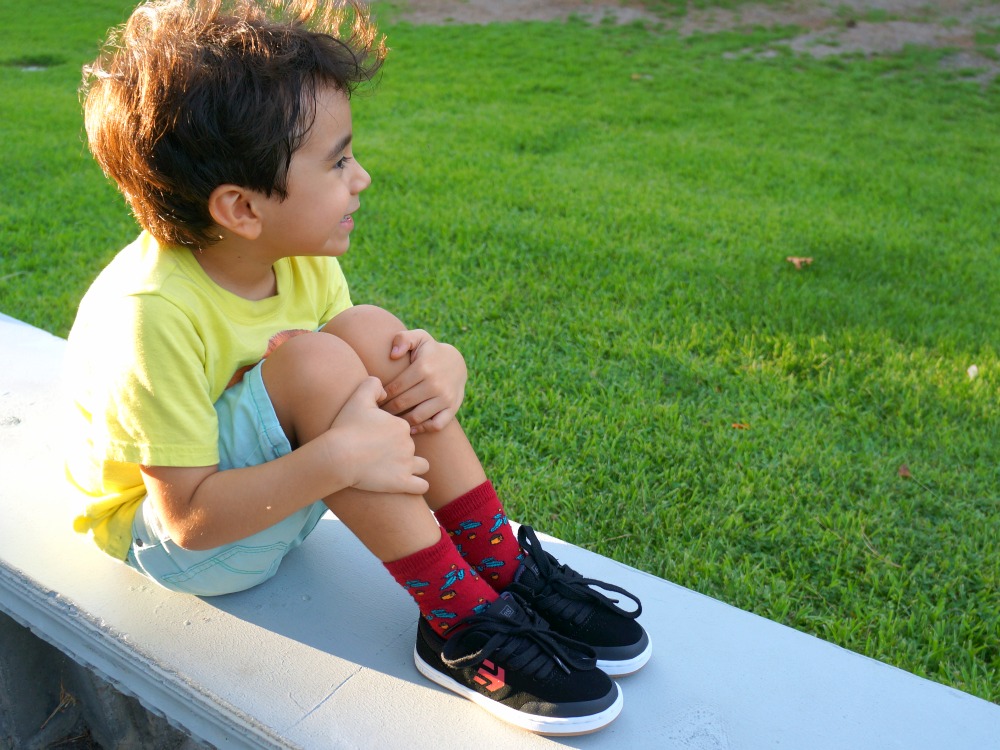 [disclaim]This is a sponsored post in partnership with etnies. All thoughts and ideas remain my own. [/disclaim]
Originally published on October 15, 2015. Last Updated on August 1, 2017 by Pattie Cordova