Holidays
Halloween and Dia de los Muertos Recipes and Activities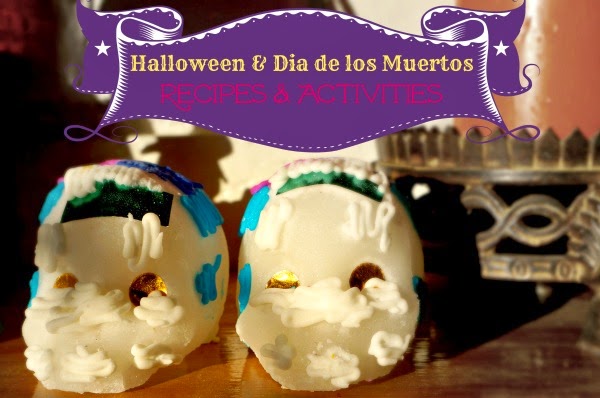 Halloween and Dia de los Muertos is coming up. If you're anything like me, you may have a few decorations up, but zero planned for the upcoming Halloween party, Dia de los Muertos altar and celebration, and lets not even mention the lack of candy purchased for the BIG day. Needless to say, our vidas locas need to get it together and get to planning. So in anticipation of these two big holidays coming up, let me give you a few tips, recipes and activities that will have you looking good and save you some money.
Let me start by saying that all my wonderful and easy ideas come via DG.com. They have a great bunch of tips and recipes for Halloween and Dia De Los Muertos using some of my fave Nestlé® products and I hope you take the opportunity to hop over there and check it out yourself. They offer FREE recipes and tips and they also have some great coupons that will save you some extra money on all your Nestlé® favorites for all your fall celebrations!
Recipes
My favorite food this time of the year is the Pan de Muerto. This "bread of the dead" is a sweetened soft bread shaped like a bun, often decorated with bone-like pieces in a circle which represents the circle of life. The delicious pan de muerto is eaten on Día de los Muertos, and often times in the weeks leading up to the holiday, at the gravesite or altar of the deceased.
I just purchased my first three breads of the season this weekend, and I need to go back for more before I start going through withdrawals. DG.com also offers the recipe to make the Pan de Muerto at home, so I might just give it a try.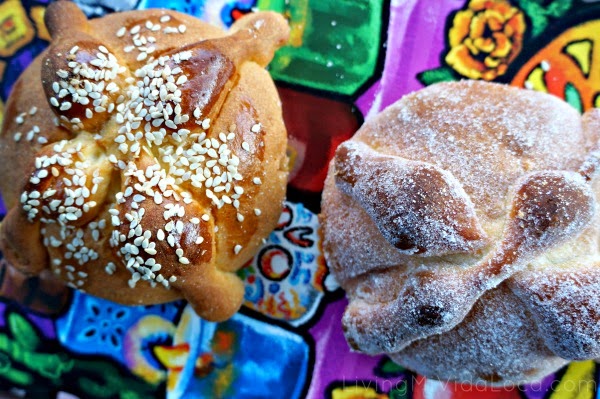 If you're celebrating Halloween, you'll want to make the caramel candied apples. It's an easy Fall recipe that allows you to customize it using your favorite Nestlé® candies. Personally, I would use lots and lots of Crunch bars.
For a fun twist on old favorites, try adding a coffee and hot chocolate bar to your celebrations. Kids go crazy over anything that they can customize.
Activities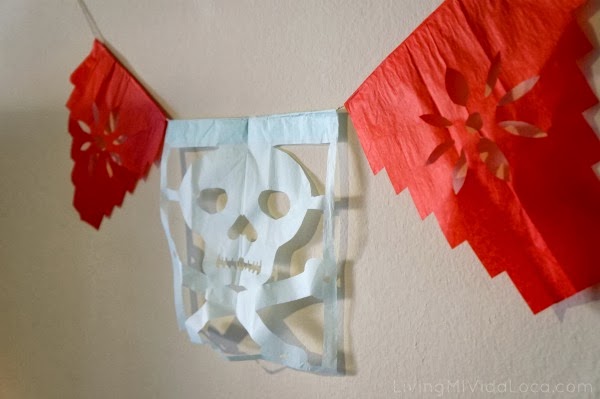 My papel picado (perforated paper) has been hanging above my unfinished altar for a few days now. I'm trying to schedule some time to expand the banner, but for now, it'll have to do as it is. What I like about papel picado is that you can keep it up throughout the year or even just take it out and use as decorations during other holidays besides Day of the Dead. I made my three papel picados using a template, but I'll be using these instructions to make my new additions.
If you want to give the Catrina make-up a try, I suggest you read these Catrina make-up tips and tricks to make sure it comes out as perfect as you want it to be. You can have a full-face Catrina make-up done in five easy steps!
[disclaim]This is a sponsored post. I received compensation to facilitate this post. All thoughts and opinions remain my own.[/disclaim]
Originally published on October 14, 2013. Last Updated on September 9, 2015 by Pattie Cordova