New Disney characters and content is now available to the Disney Infinity video game universe! Disney Interactive has added a new collection of figures called Disney Originals, which include Merida, Stitch, Maleficent, Tinker Bell, Donald Duck, Aladdin, Hiro and Baymax. You can also find new Disney Power Discs – all of which you can play in the Disney Infinity (2.0 Edition) Toy Box.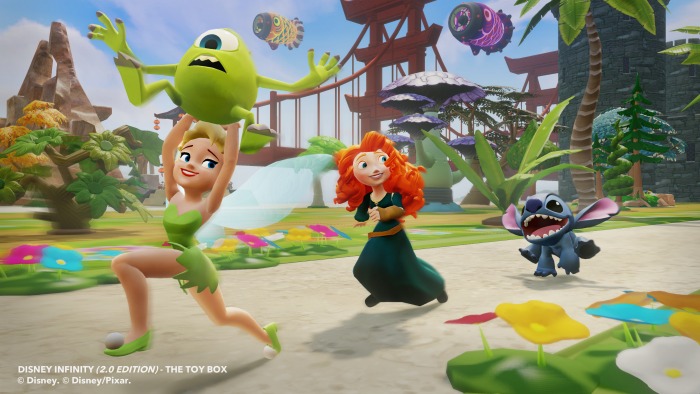 The kids went wild when they saw the new figures. Once they calmed down, they decided to do a video showcasing their new Disney Infinity 2.0 additions.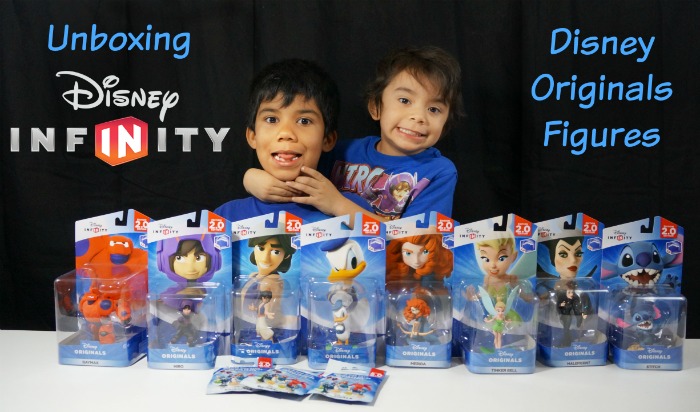 You can see all the figures in more detail in the video below:
All Disney Infinity and Disney Infinity: Marvel Super Heroes figures and Power Discs are compatible with the Disney Infinity: Toy Box Starter Pack. All Disney Originals figures will also be sold separately this holiday season, with more to follow in 2015.
And if your kids like to see blind bag openings (like mine do), here's the second part to the video above where they open up the Power Discs packs.
Disney Infinity 2.0 is such a fun game to play. It lets the kid's imagination run wild in a game that features some of their favorite characters. What I'm especially fond of is that the kids don't seem to be held back by "boy" and "girl" characters. In fact, Tinker Bell is one of the most powerful characters in the game! You can add on to the Disney Infinity 2.0 starter pack with a few figures and power discs here and there, without breaking the bank too.
Follow all Disney Infinity news: http://www.disney.com/infinity and http://www.youtube.com/disneyinfinity, and join the Disney Infinity Facebook community and follow Disney Infinity on Twitter and Instagram. Disney Infinity (2.0 Edition) is rated E-10+ by the ESRB.
[disclaim]We were provided with the above featured Disney Infinity 2.0 items to facilitate the videos and post. All thoughts and opinions remain our own.[/disclaim]
Originally published on November 4, 2014. Last Updated on August 9, 2017 by Pattie Cordova