Holidays
15 Accounts You Need to Follow on Instagram
[disclaim]This is a sponsored post. [/disclaim]
I follow 987 people on Instagram. Most of them I know personally, or we've connected in one way or another online. The rest? Well I just stumbled across them while randomly searching hashtags I like and use. I'm super happy to find new people to follow as I curate my Instagram feed because when I look at it, I want to feel inspired, in awe, encouraged and I just want pretty things to look at.
The following 15 Instagram profiles feature profiles in no given order. Of course, I'm always on the lookout for cool Instagram people so drop your Instagram link below so I can go check out your account!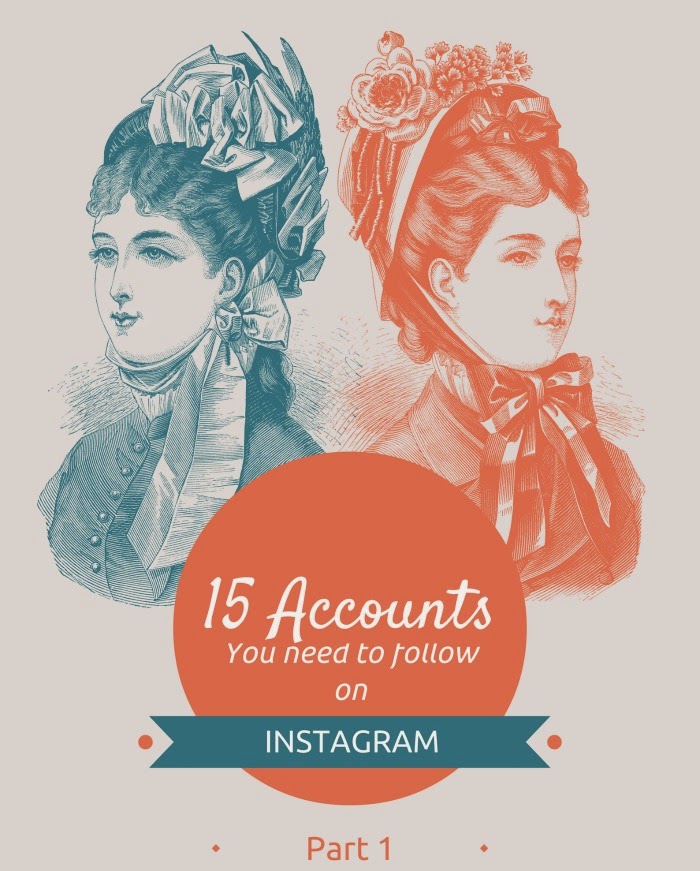 By the way – this is totally not the end of this list. I'm constantly coming across cool people that I obsess over on Instagram. So consider this part 1 of a million.
tsuiyii
http://instagram.com/tsuiyiii
We Are Hong Kong Baby
Vicki
http://instagram.com/paeying
An International tour leader Life = a camera ☓ capture the good times. i P h o n e 5 

Simon Doonan
http://instagram.com/Simon_Doonan
Creative Ambassador for @BarneysNY, Simon Doonan is a writer, bon-vivant, fashion commentator and window-dresser. He is known for his column on @SLATE 

TheSelby – Todd Selby
http://instagram.com/TheSelby
Colorful people, homes, things from The Selby
Thrillist
http://instagram.com/Thrillist
Everything worth caring about in food, drink, and travel. 
StyleStalker
http://instagram.com/StyleStalker
Follow the adventures of Stylestalker designers and best friends Rachel Zeilic and Sue-Ann San.

Jamie Sugay
http://instagram.com/SeaBearWrites
MNL A-little-too-sweet-coffee, Music, Calligraphy, Typography, Design and everything creative in between. 

Erin Hiemstra
http://instagram.com/Apartment_34
lifestyle blogger at apartment 34, with a passion for sophisticated style. This is my attempt at photographic genius. Wish me luck!
Small Spaces
http://instagram.com/Small_Spaces
Modern design solutions for small space living. 

Kimberly Genevieve
http://instagram.com/KimGenevieve
Photographers // Los Angeles

Mary Costa
http://instagram.com/MaryCostaPhoto
New Hampshire born, Los Angeles based photographer with a love for bright colors, coffee, and vinyl records. 

Baba Souk
http://instagram.com/BabaSouk
Baba Souk is an online boutique for creative cool cats, indie design & craft lovers.

Kelly Lanza
http://instagram.com/StudioDIY
Celebrating the holidays and the every day! Los Angeles, CA.

Emily Schuman
http://instagram.com/EmilySchuman
I write Cupcakes and Cashmere.

Lucy
http://instagram.com/TheDesignFiles
The Design Files is Australia's most popular design blog. Instagram by Lucy!
p.s. If you're constantly on the phone checking out social sharing sites, consider checking out CricketWireless.comfor more information on Cricket Wireless service, plans and phones. It's a no-contract, unlimited data type of deal. Pretty cool if you ask me. 
[disclaim]This is a sponsored post on behalf of Cricket Wireless. I received compensation and cell phone service to facilitate this post. All thoughts and ideas remain my own.[/disclaim]
RELATED POSTS
Partnering with Cricket Wireless and Family Fun on a Budget
Streaming Music with Cricket Wireless
Cricket Passport is my mom's BFF
15 Accounts You Need to Follow on Instagram (Southern California version)

Originally published on August 1, 2014. Last Updated on September 27, 2018 by Pattie Cordova
Pattie Cordova
Pattie Cordova is founder of Cordova Media Group, LLC, a boutique social media consulting firm that develops and creates social media strategies for businesses. She manages LivingMiVidaLoca.com. In her spare time (what little there is LOL) she enjoys working out, hanging out with her family (two chiclets and a Hubster) and traveling.