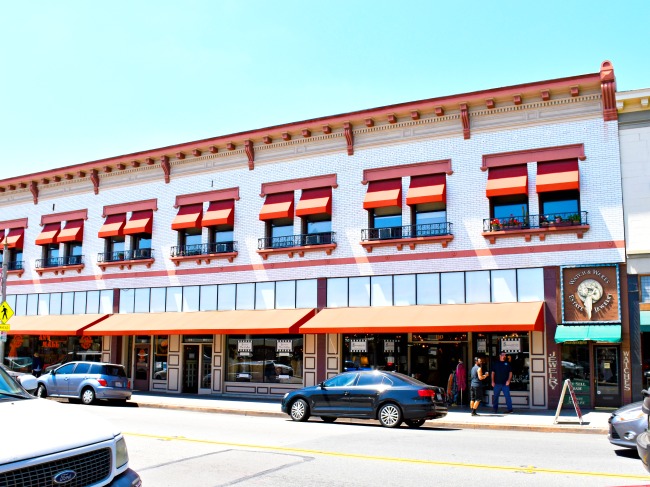 Small business
15 Orange County Instagram Influencers You Need to Follow
I love living in Southern California because I feel like everyone lives the Cali life in a different way. Some really amp up their green thumb and go all out with nature, gardening, etc. Others are all about the party scene and find the best clubs. Then there are familias who find the coolest places to check out with the chiclets. There are so many different ways to live la vida loca in Southern California, and with Instagram, I can live vicariously through them. These are some of my favorite Orange County Instagram influencers you should follow.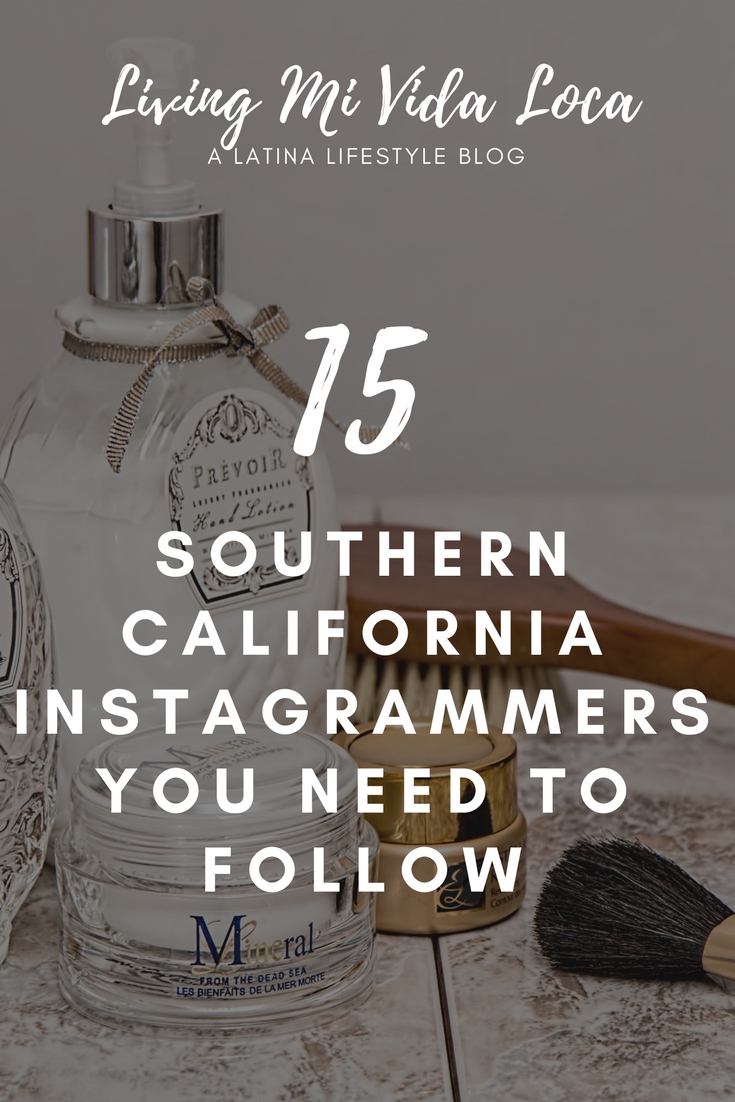 Best Instagram Accounts in Southern California
Below are my favorite 15 Instagram accounts that I follow because of their love for Southern California. There are literally thousands of users that post about their daily life in Orange County, Los Angeles, Inland Empire and San Diego, but these 15 are my go-to because they capture every day life with such love, color and interesting views – and they're not all bloggers.
I'm always on the lookout for cool Instagram people so drop your Instagram link below so I can go check out your account!
The list is not in any particular order.
Pattie x Living Mi Vida Loca 🌎
https://www.instagram.com/Pattiecordova/
💃🏽 Chicana
📲 Social Media Consultant
💻 Lifestyle+Travel @LivingMiVidaLoca
☀️ SoCal @LMVLSoCal
🖊 @OC_PRSA member
💌 [email protected]
👇🏽
livingmividaloca.com/latest-news
Living Mi Vida Loca SoCal
http://instagram.com/LMVLSoCal
☀️ Things to eat, see + do
👩🏽‍💻 Cool finds + shopping deals
💃🏽 Alma, Stephanie + Liby
🏢 #LMVLSoCal
💌 [email protected]
•
Events Calendar!👇🏽
lmvlsocal.com
Sandra | Mamá Noticias
https://www.instagram.com/mamanoticias/
Spanish blog for Latina Moms and Families. Viajes/Travel✈️ Cine/Movies🎬 Comida/Food🍴Consejos/Parenting👨‍👩‍👧‍👦 Cultura/Culture🎭 Eventos/Events 🎟
Penny | OnTheGoOC
http://instagram.com/OnTheGoOC
BiCultural Fam Blog #travel #foodie #autism @disneyland @knottsberryfarm@legolandcalifornia [email protected] 📸 @samsungmobileusa Note9 #shedrives
Sharon Garofalow | Cupcakes and Cutlery
http://instagram.com/CupcakesCutlery
Sharon Garofalow. "Me time" activist.🍷 Life & style of a SoCal mom. #lazyonpurpose with no guilt. Recent blog posts at the link below.
Emily | Magical Kinda Mama
https://www.instagram.com/magic_kingdom_mamas/
Emily | Fun tips for families visiting Disneyland Resort in CA! ✨ | @disneyfamilyContributor 🔅mkmamas.com
💌 [email protected]
OC Events
http://instagram.com/OCEvents
We keep you posted on what events are happening and things to do in Orange County, CA
email: [email protected]
Nicole Standley | The JetSet Family
http://instagram.com/nicoledstandley
Luxury Travel + Lifestyle Magazine
• O, The Oprah Magazine Brand Ambassador •
📍: Orange County
✈️: TBD
🌎: California
💌: [email protected]
Hop Nguyen | Eat With Hop!
https://www.instagram.com/x3hoppie/
⚡LET'S EAT⚡
📍CURRENTLY IN 東京
✉EMAIL: [email protected]
Hector Rocha
https://www.instagram.com/hectorrochas/
Food | Travel | Lifestyle | Events
📧: [email protected]
📍Los Angeles, CA | Orlando, FL
Nate and Chelsea Day | Someday I'll Learn
http://instagram.com/SomedayIllLearn
Nate and Chelsea Day
🎈 Big family, big adventures 💙 4 boys in 5 years
🌱 HOME: a farm in San Diego ☀️ NEXT: Austin
📸 Seen on CNN, ABC, Fox, NBC
Tee | That's It LA
http://instagram.com/ThatsItLA
os Angeles Family Entertainment blogger.
Loves: Food and desserts, travel, movies, LA culture, dogs @itscharlieandwally
Social: Thatsitla
Brittany | The Cool Hip Mom
https://www.instagram.com/thecoolhipmom/
A Mom sharing what I think is "cool" | #LagunaBeach | #DisneyMom | #ToddlerMom| Family Fun in SoCal + Entertainment | PR Friendly |
Mary Tran | Let's Play OC
http://instagram.com/LetsPlayOC
#OrangeCountyFamily Lifestyle Blogger. Photodiary of our colorful adventures. #letsplayoc #ocmomblogger
Jill Parkin | Popsicle Blog
http://instagram.com/PopsicleBlog
🍊Orange County's
Favorite Family Lifestyle Blog
💙3 Boys 💗1 Girl
📱Social Media Consultant
🎢Knott's Ambassador
💌[email protected]
Jenielle | Little Gray Thread
https://www.instagram.com/littlegraythread/
✨Turning ordinary into extraordinary✨
💁🏻‍♀️ Mom: Jenielle 👧🏻 LittleGray 👧🏻 LittleSage 🍍
📍Orange County CA
💌 [email protected]
Jilleen | So Cal Field Trips
https://www.instagram.com/socalfieldtrips/
✈️ Family Travel
🚌 Field Trips & Education
🥑 Food Lover
📣 Featured on Trivago.com
🎢 Knott's Ambassador
🎥 Live Event Coverage
📩 [email protected]
Originally published on September 1, 2014. Last Updated on May 8, 2019 by Pattie Cordova