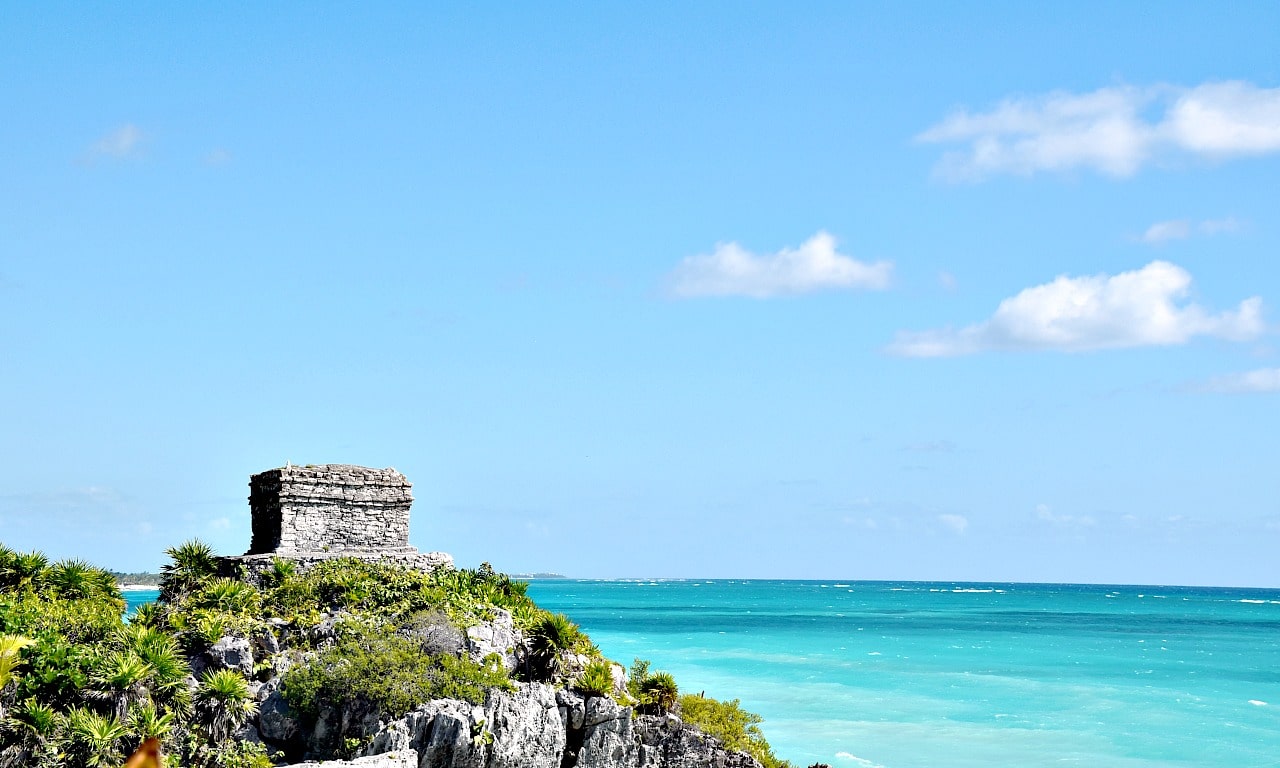 I've only been to Tulum one time. Unfortunately, I did not know what to pack for Tulum so I was not fully prepared. I had a great time visiting these ancient ruins, but if I had thrown just a few more items into my bag, I would have been set.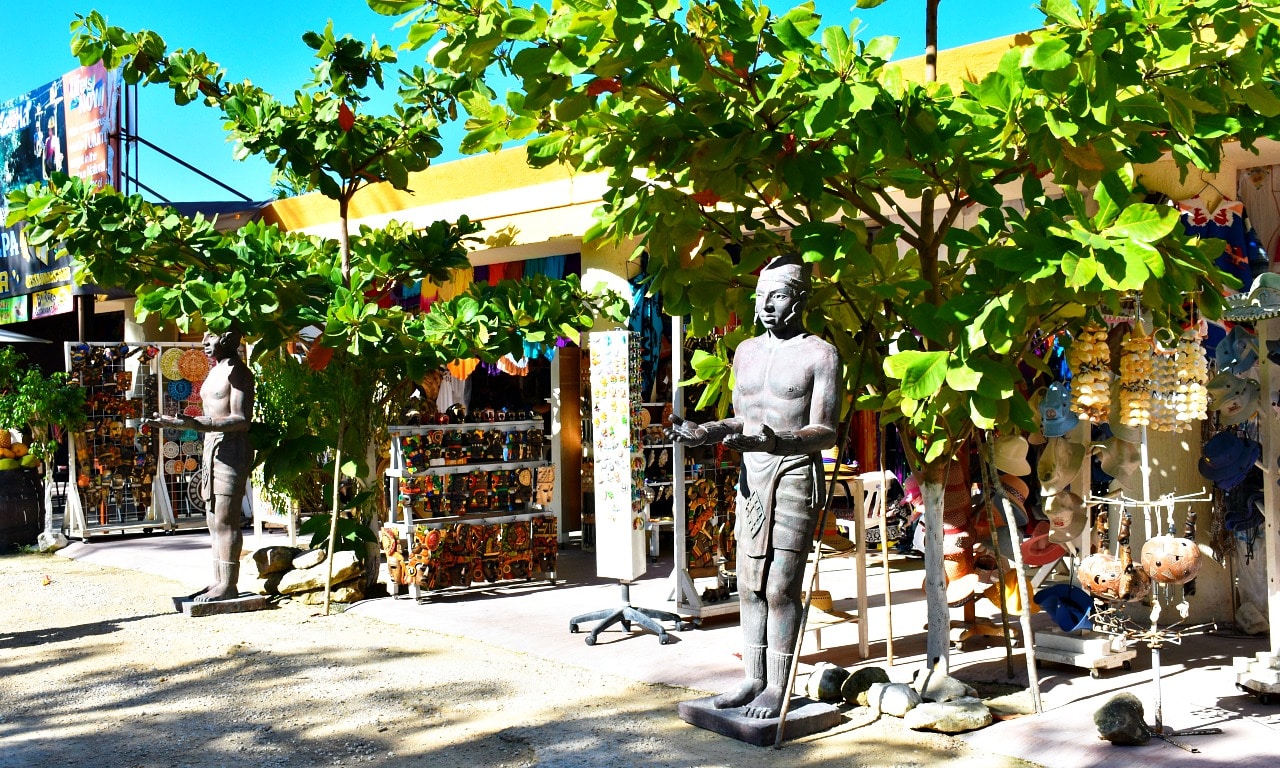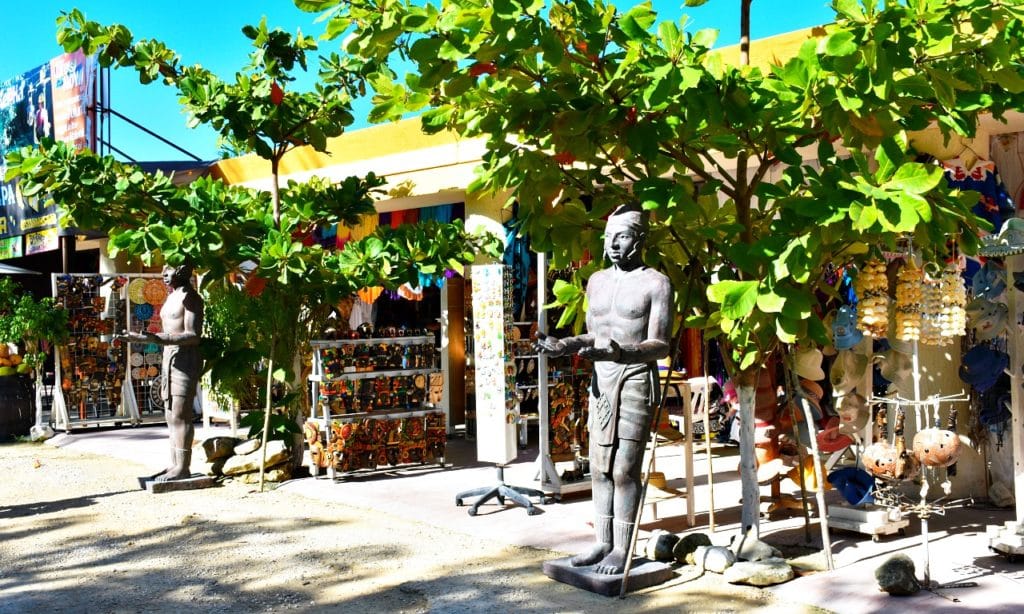 I don't want the same thing happening to you, so I'll tell you what to pack to make the most of your time, be comfortable, and make sure you get everything you need so you don't have that post-visit let-down.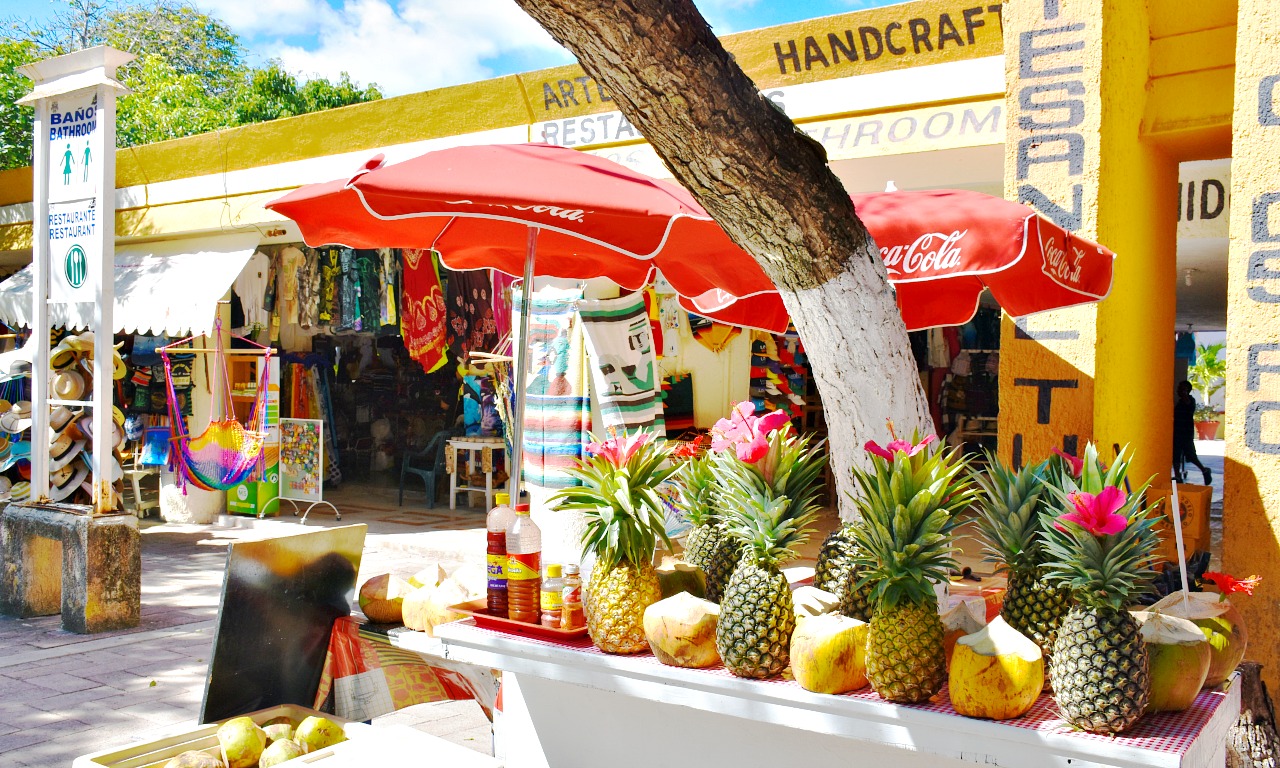 First thing first: Skip breakfast at the hotel and wait until you get to Tulum to eat. They have an abundance of fresh fruit, coconut water, and, if you're craving it, Starbucks coffee too. Plenty of eateries there serve delicious foods at a great price.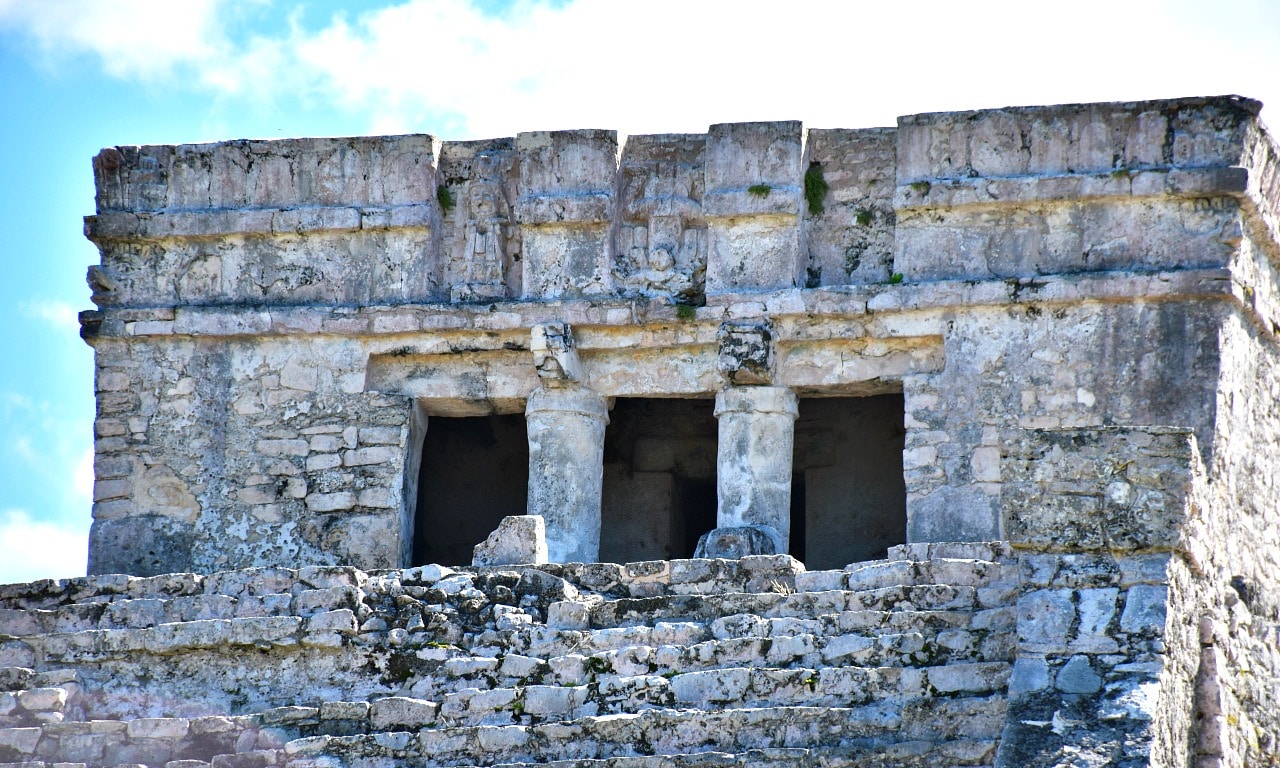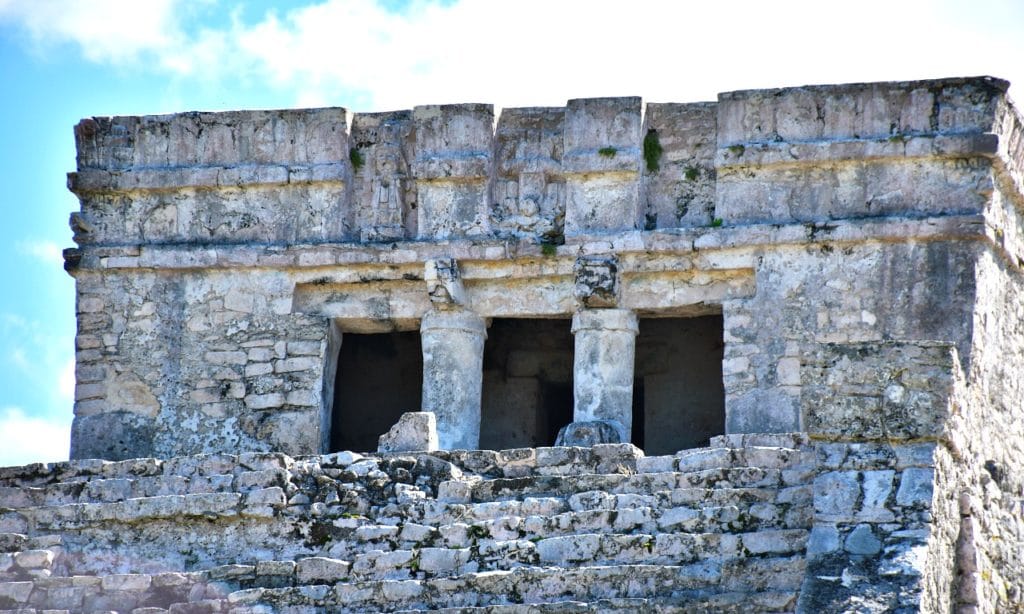 What to pack for Tulum
Sunglasses
It seems like such a trivial item, but I left mine at home (not even in my hotel room, but at home!), and I kept kicking myself for having forgotten my favorite pair of Zenni sunglasses. Even if you get there early in the day, the sun will be high above you before you know it, and you'll want to have a pair of sunglasses so you're not squinting at the sun as you walk around.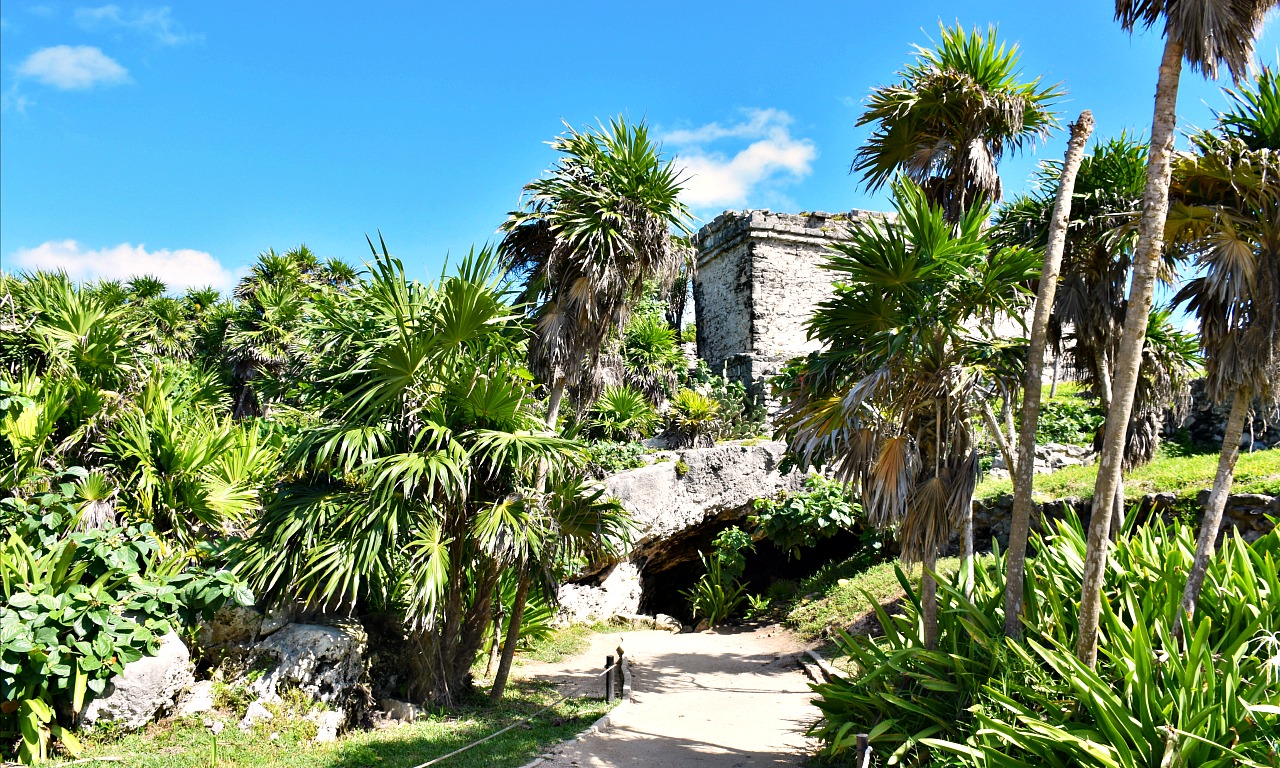 Wide-brimmed hat
Tulum has a lot of open spaces with palm trees and other greenery planted throughout the ruins. You'll want to bring a wide-brimmed hat to ensure sun protection.
Sunscreen
Slather on the sunscreen as soon as you step out of your shuttle bus because you'll be exposed to a lot of sun. Because Tulum is located near the equator, the sun on your skin may feel stronger than it does at home. Carry a travel-size sunscreen bottle in your handbag to reapply as necessary.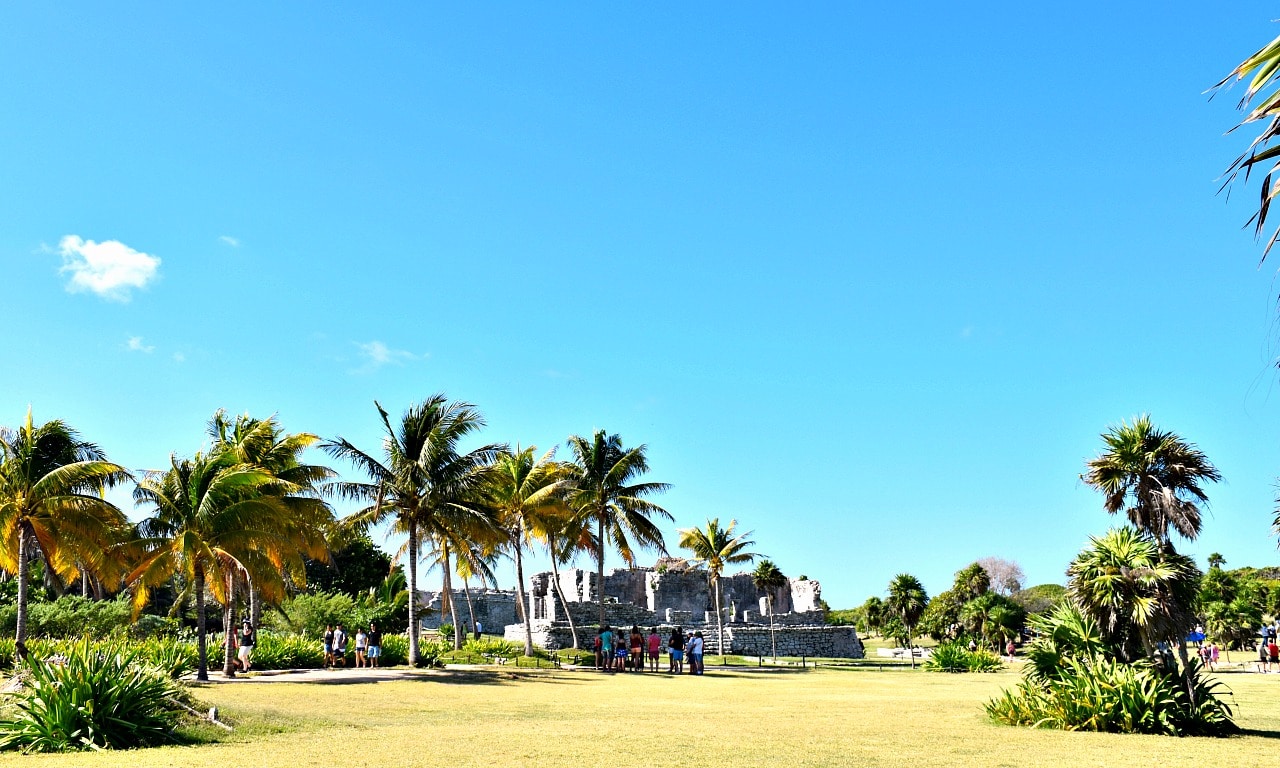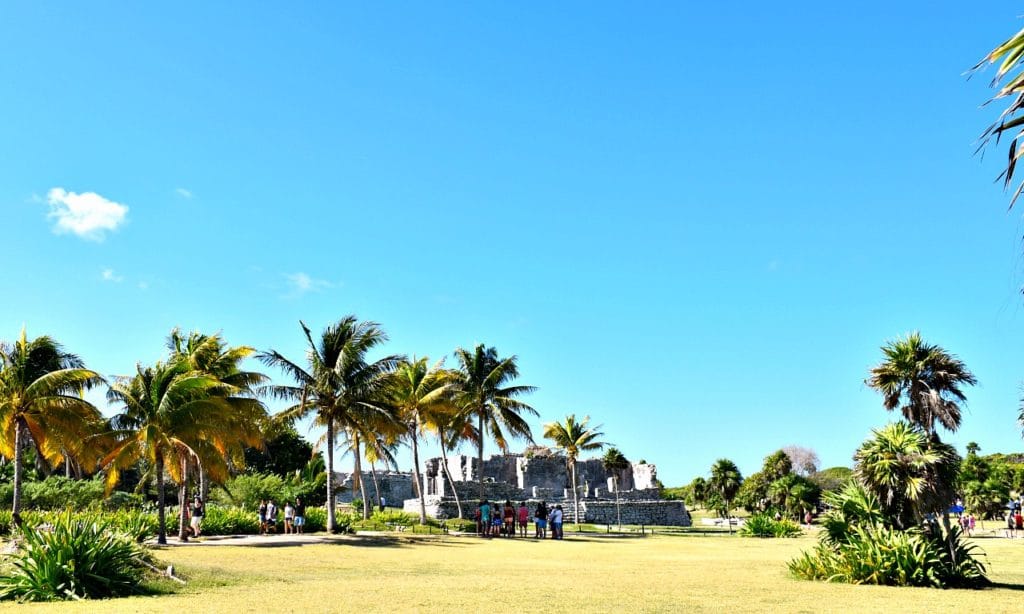 Sanitizing wipes
I love to pack individually sealed wipes because they come individually packaged, which makes it very convenient for me to dump 20 of them at a time into my handbag. Restrooms are available throughout the town, but you'll want to have some sanitizing wipes with you just in case.
Baby powder
Do you plan on going down into the beach? Pack a little travel size bottle of baby powder. When you're ready to hike back up the steps, sprinkle some on your feet (or wherever you have sand) then brush off the sand with a shirt. The baby powder will absorb the moisture and you won't have sand all over your sandals or sneakers.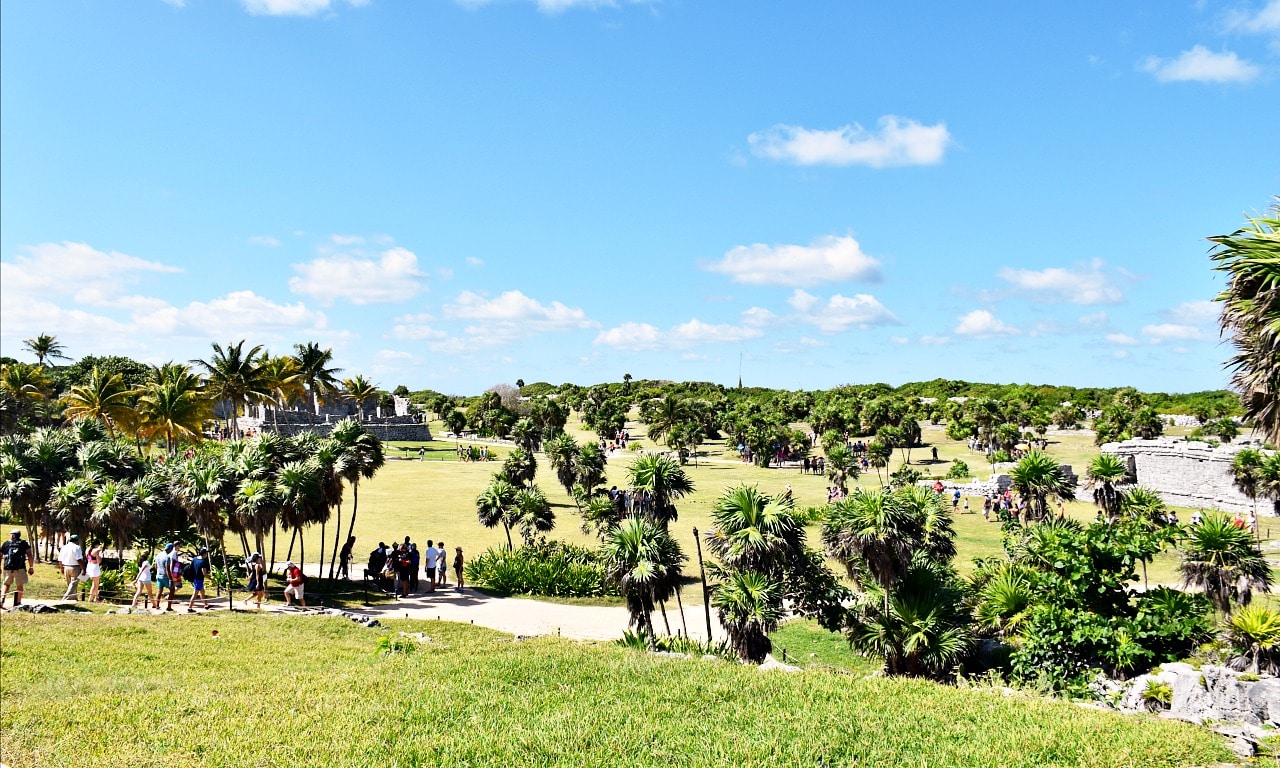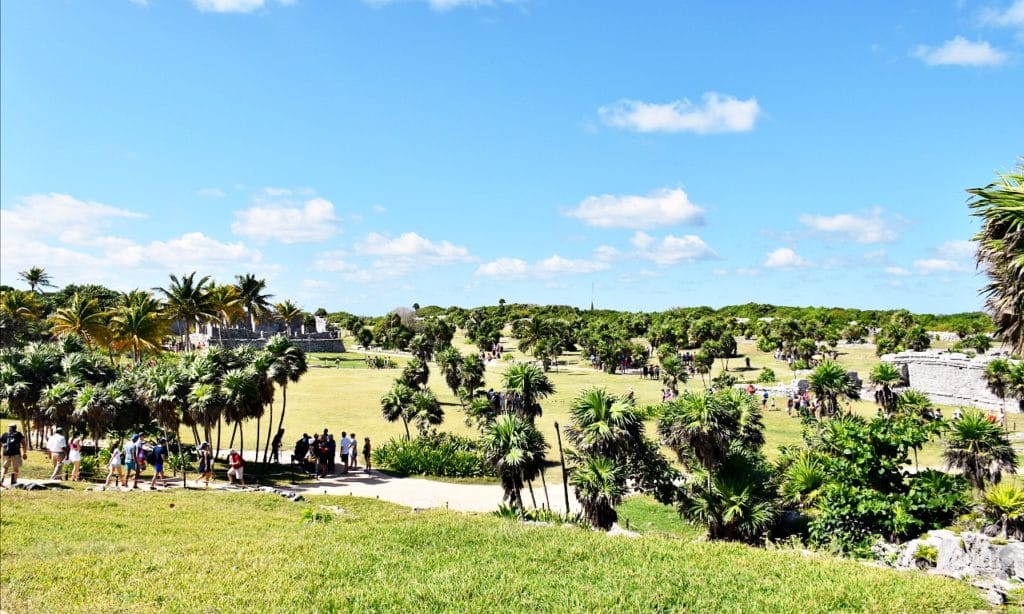 Snacks and water
Whether you buy them in town or bring them from your hotel room, pack snacks and something to drink to enjoy before or after the ruins. The ruins are fascinating, and you'll want to take your time reading the signs, listening to the guides, and enjoying the view. Stay comfortable and away from hunger with snacks and water. Trash cans are located throughout the ruins—please use them.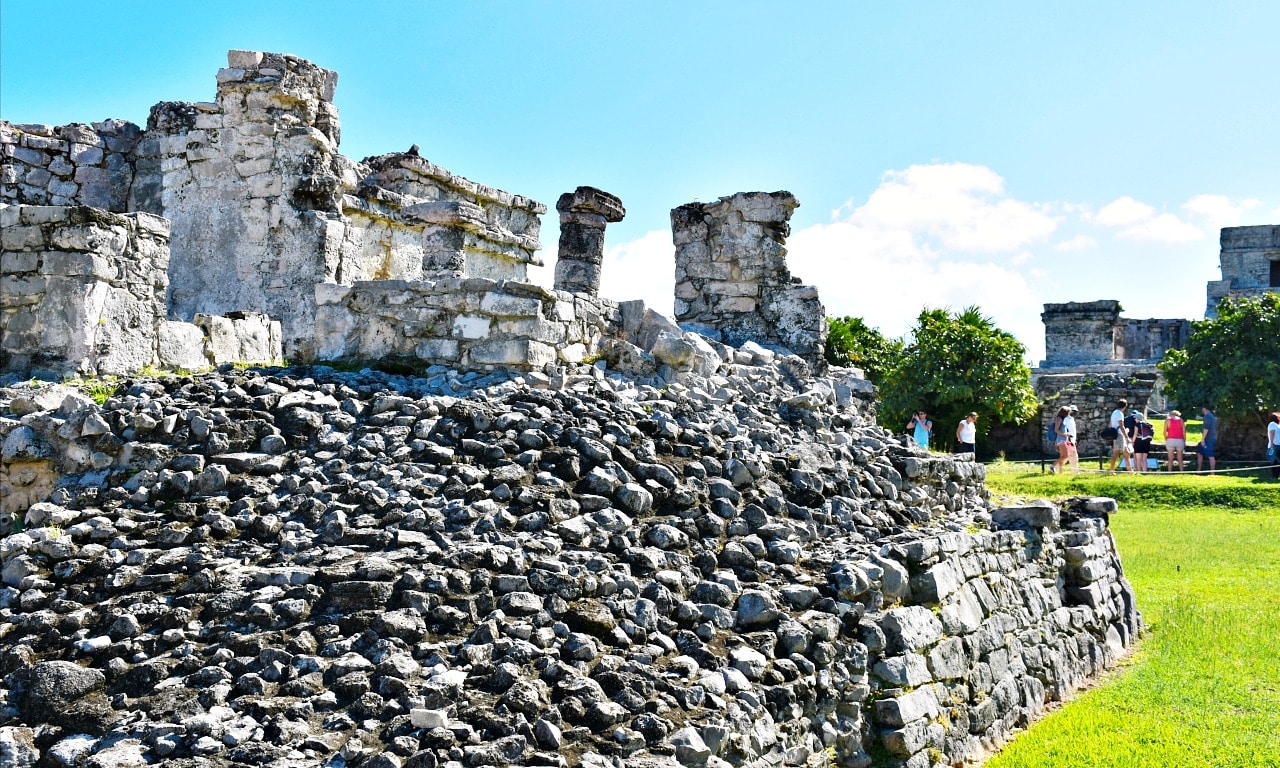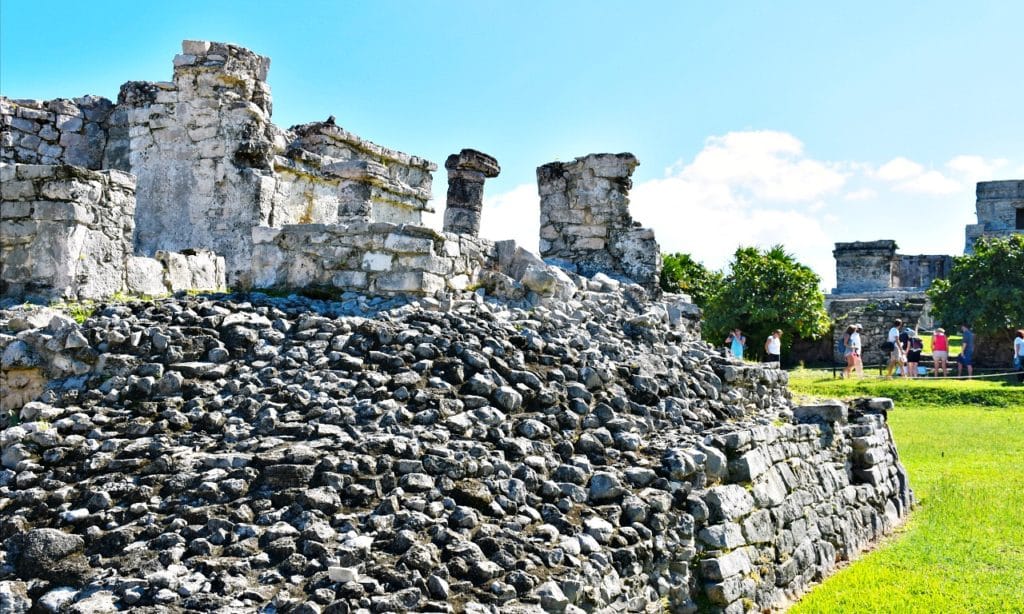 Portable battery for your phone
I took a lot of pictures because I wanted to remember as much as I could about Tulum. I also streamed a few of my favorite songs as I walked around the ruins. My battery drained faster than I would have liked, but thankfully I had my portable battery with me.
The list above will give you an idea of what to pack when you visit Tulum. Many, many visitors come through every day, so if you leave a few of these items at home or in your hotel room, you can always pick them up when you get to Tulum in one of its many gift shops.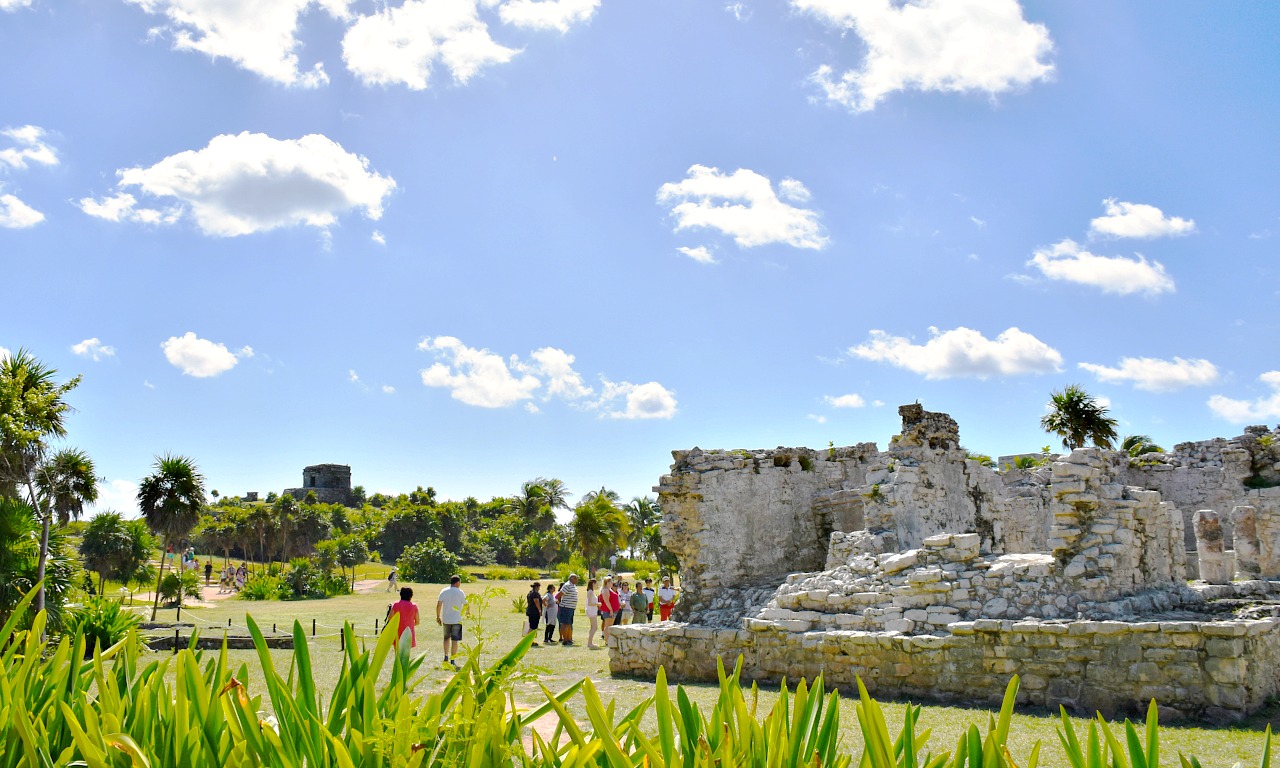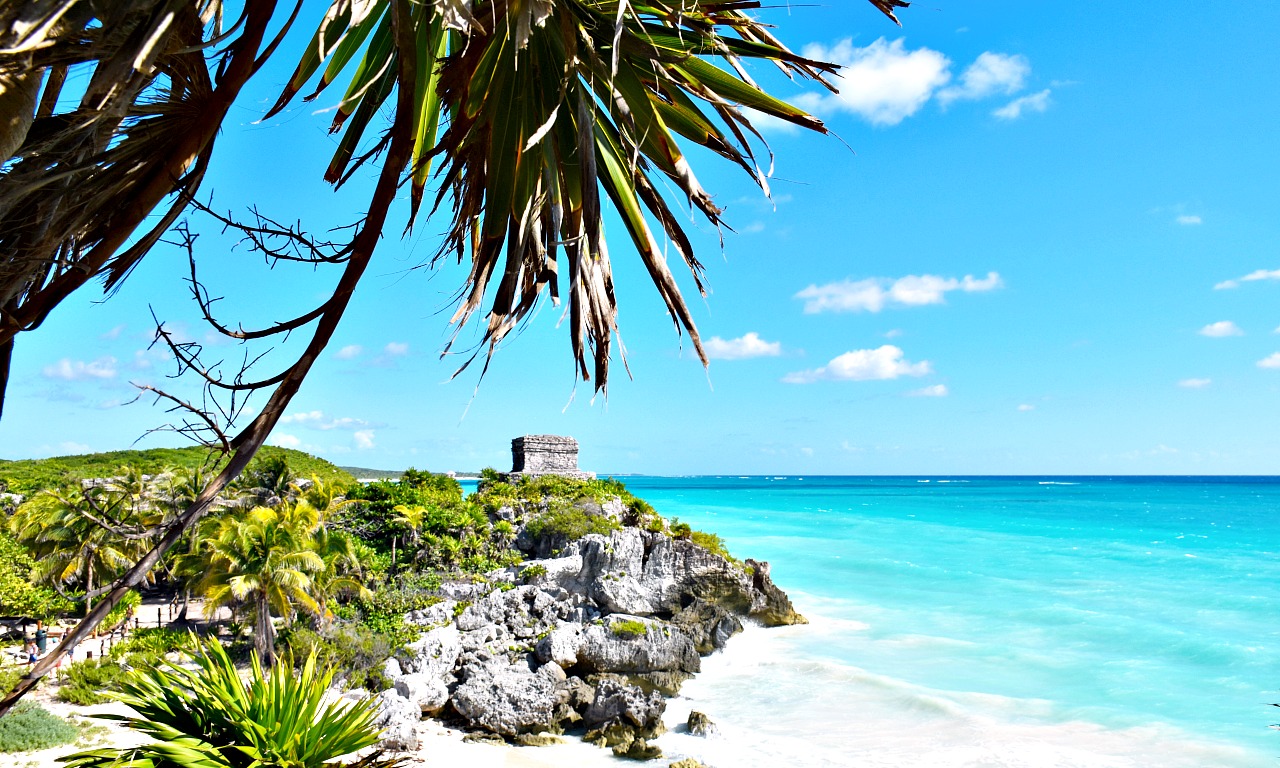 A couple more tips
What to wear
I wore white shorts, my black bathing suit, and a macramé tank top over it. I paired it with my comfiest sneakers. Everyone else was dressed pretty much the same as me. Active wear all the way.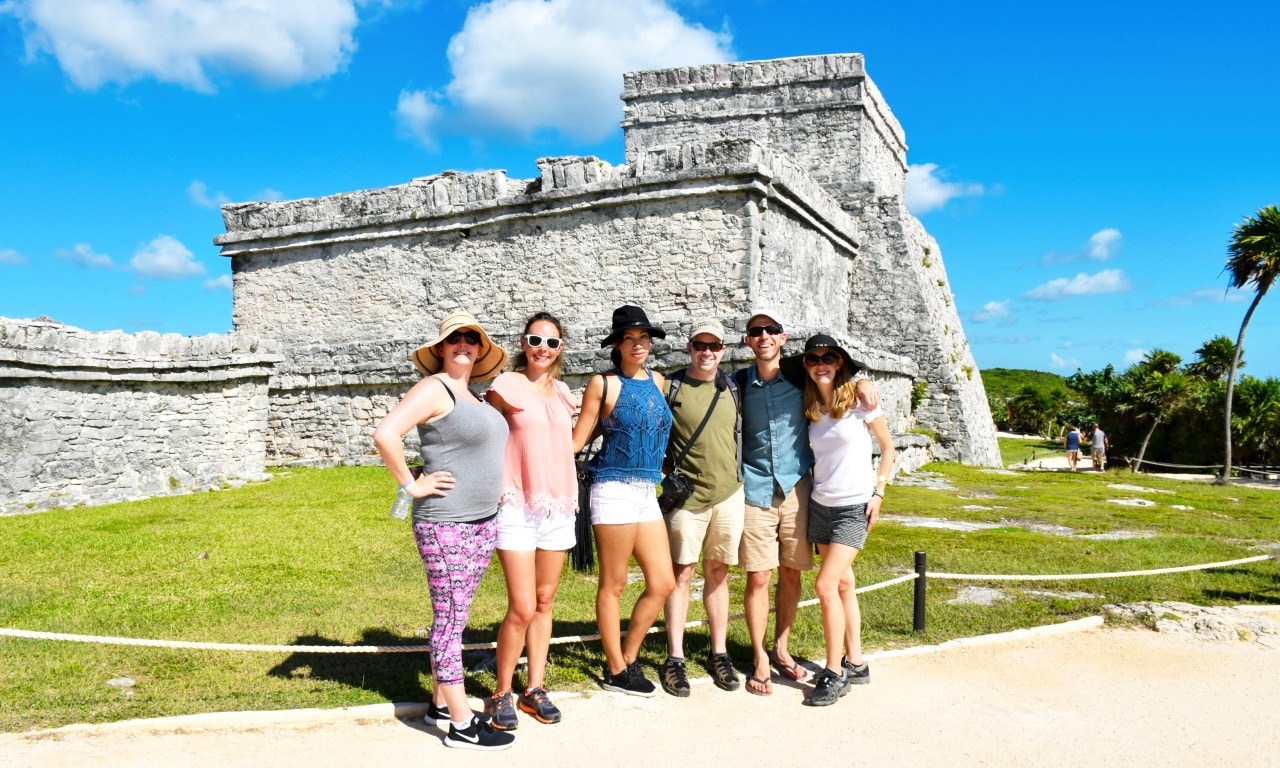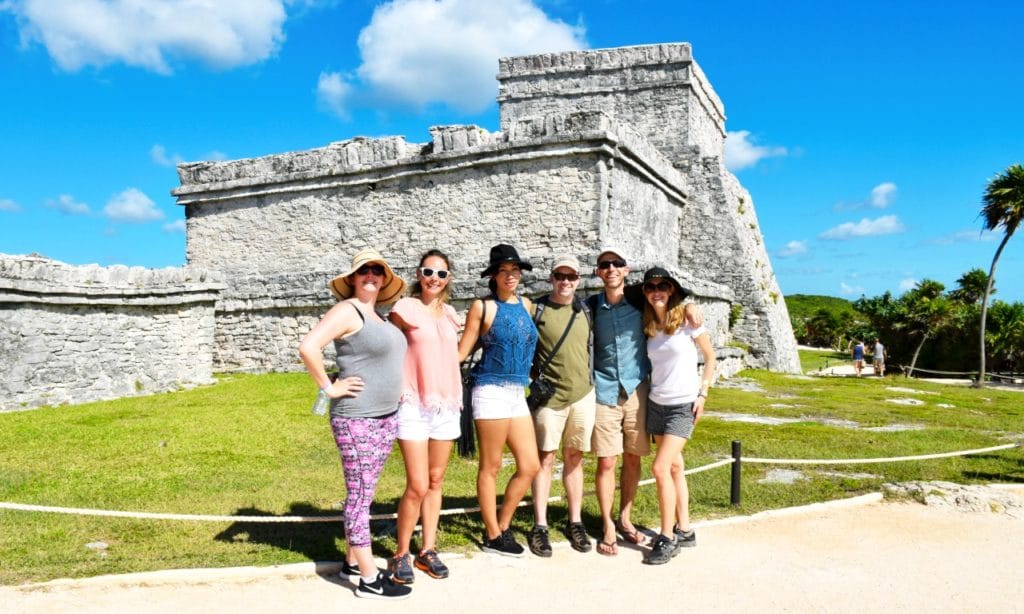 Optional: If you're planning on visiting the beach and hanging out in the water, wear a bathing suit.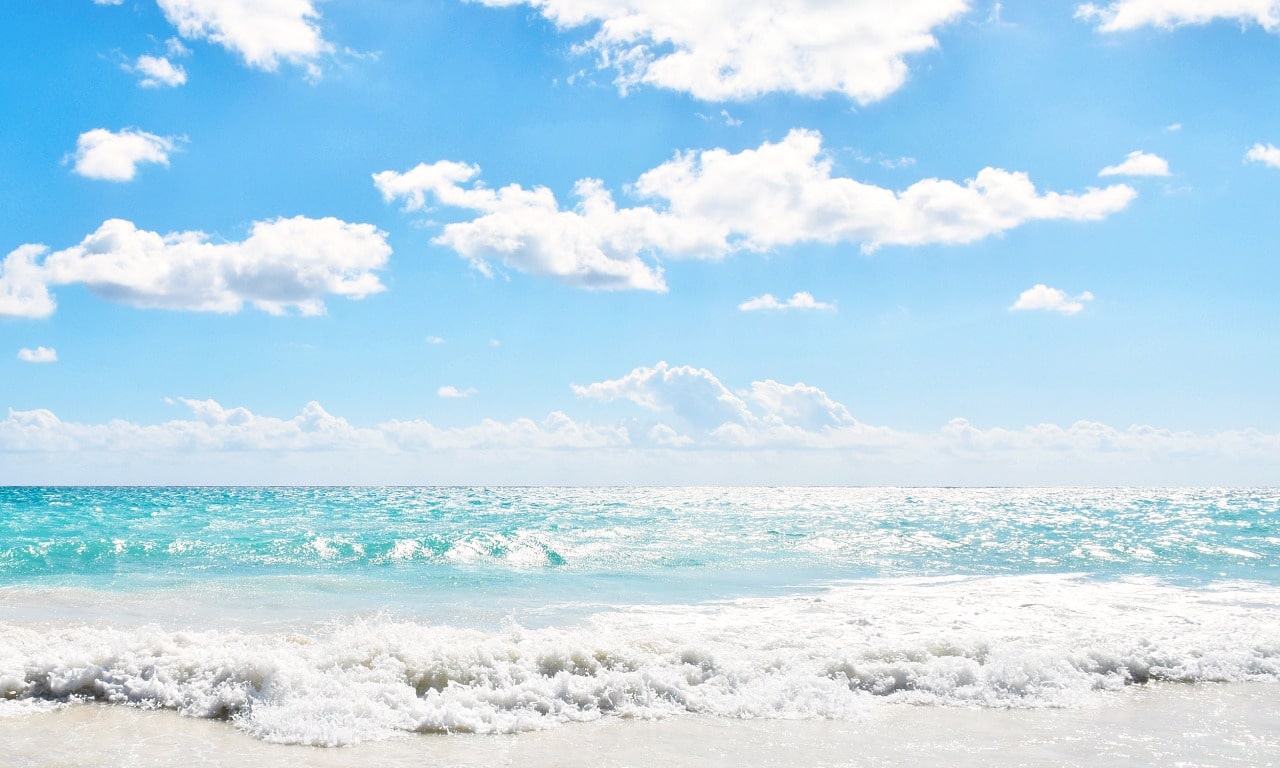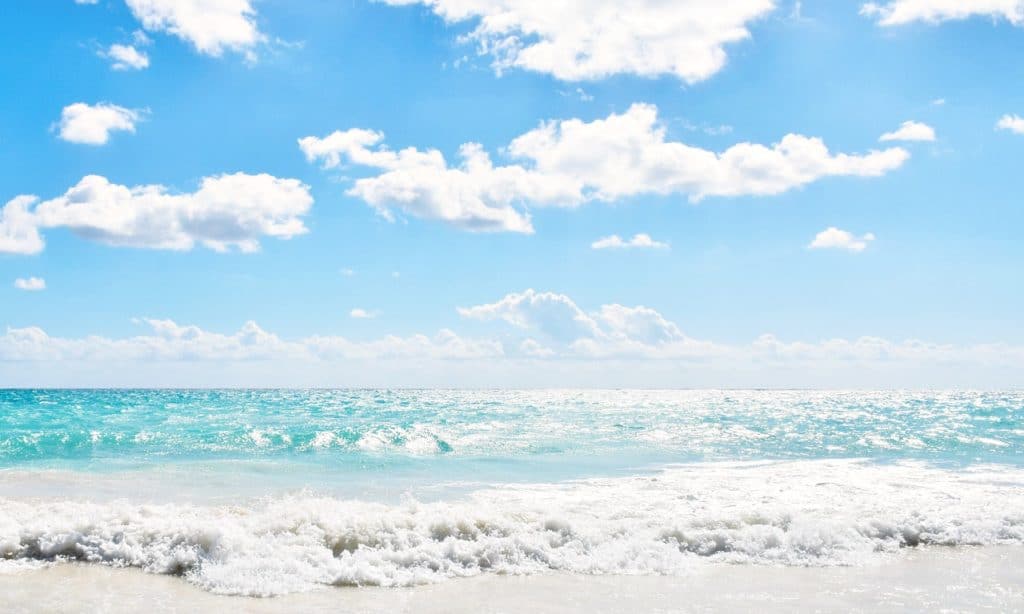 Cell phone coverage
You'll be pleasantly surprised to know that you can FaceTime during your visit in Tulum. They have great reception (I'm on Verizon), and I actually FaceTime'd with the chiclets and Hubster for about 20 minutes! It was a great way to bring them on the experience with me.
Getting around the ruins in Tulum
There is a parking lot on site, and if you're driving there you'll have to pay more for parking than you do for entrance.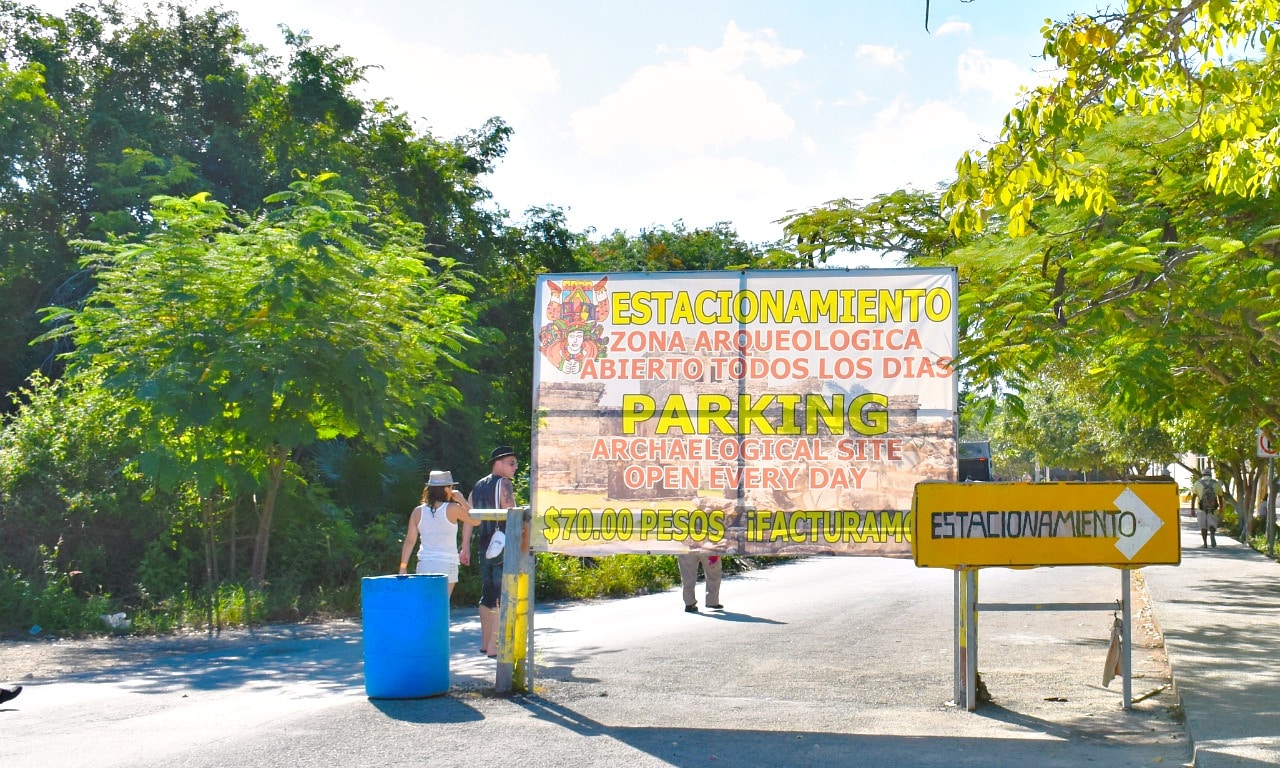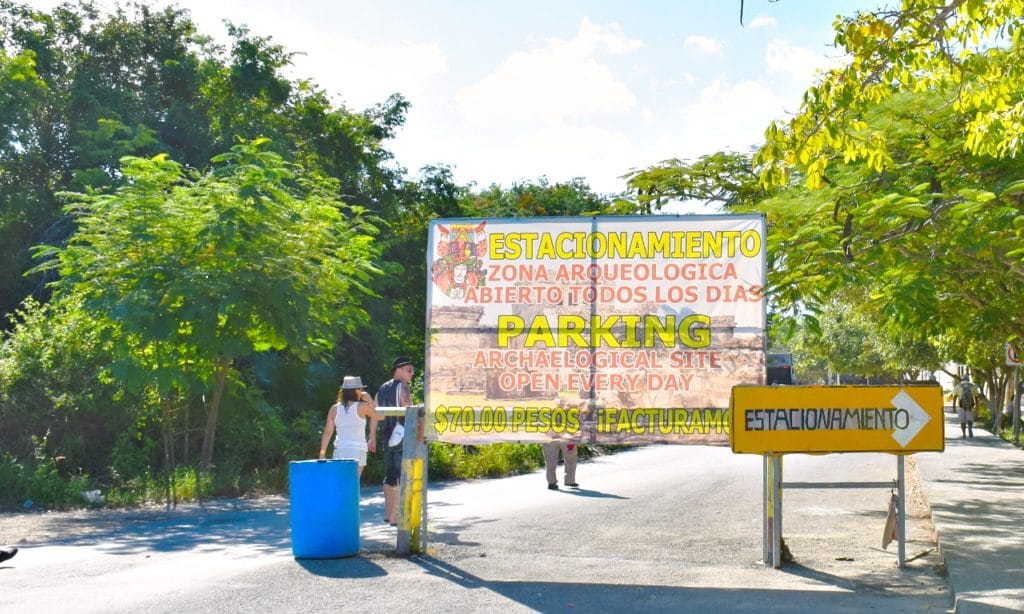 Once you get into Tulum, you can either pay for the tram (about 20 pesos each way) to take you to the ruins, or you can walk there. My suggestion? Pay the extra bucks to take the tram, especially if you go when it's hot and humid.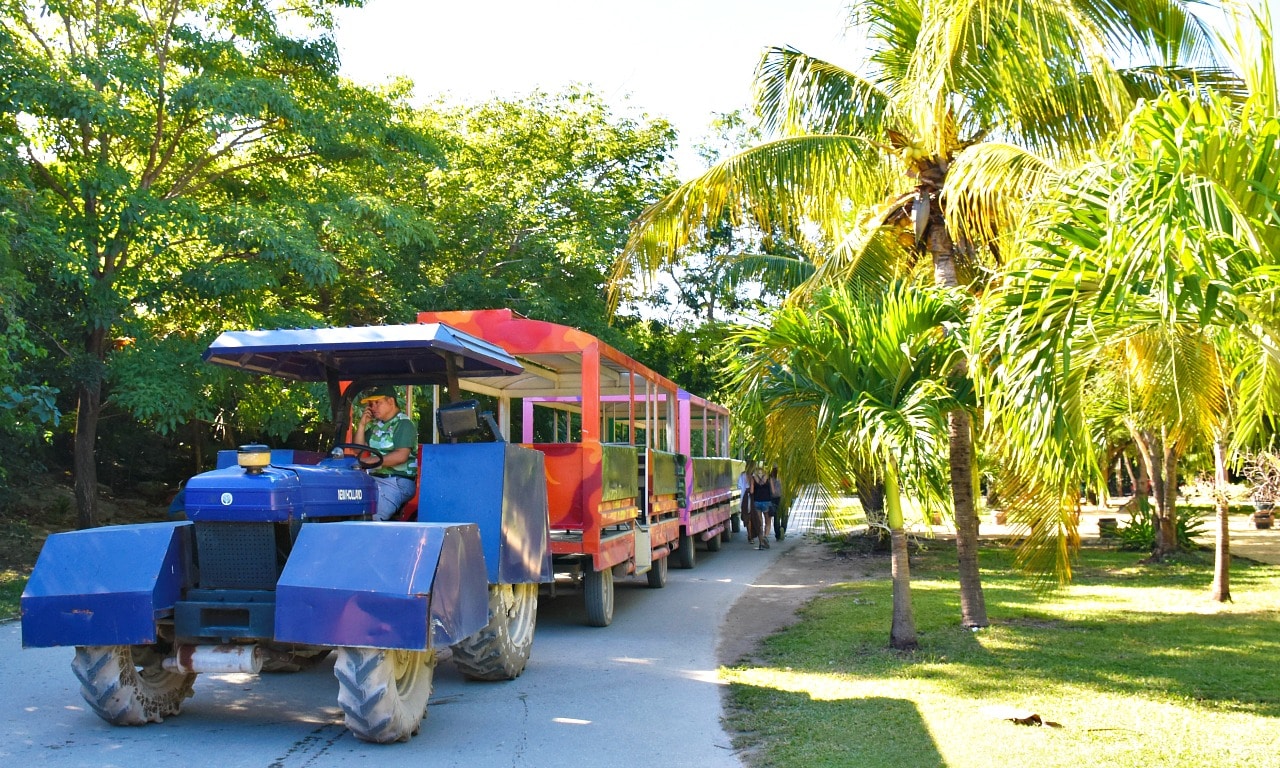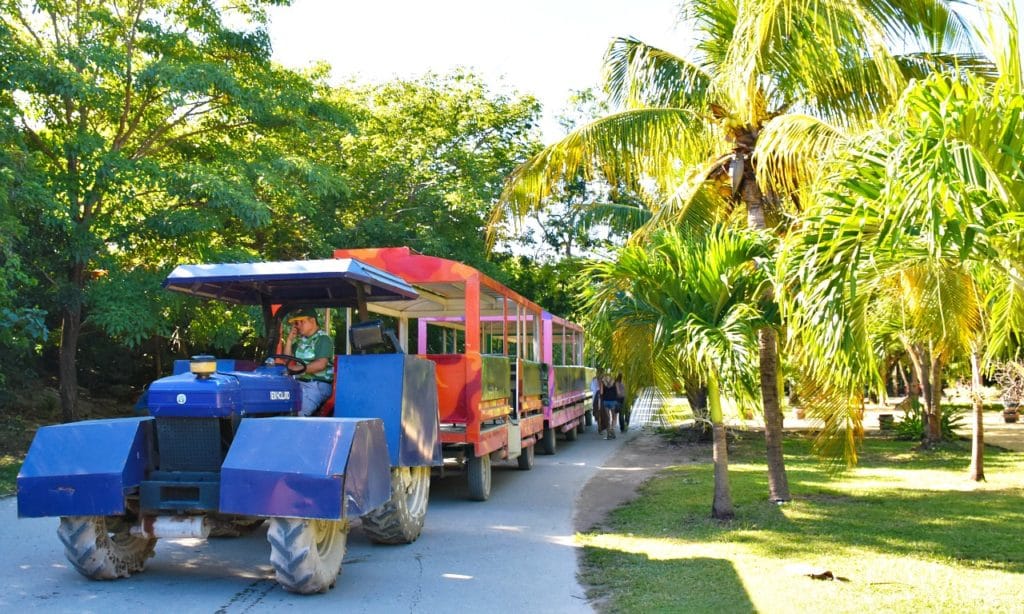 Best time to visit the ruins
The ruins are daily from 8 a.m.–5 p.m. They close the entrance at 4:30 p.m. to allow visitors to tour the ruins before closing time. 
I highly suggest you get there early, and plan to spend about 45 minutes to an hour to tour the ruins, more if you're going down to the beach.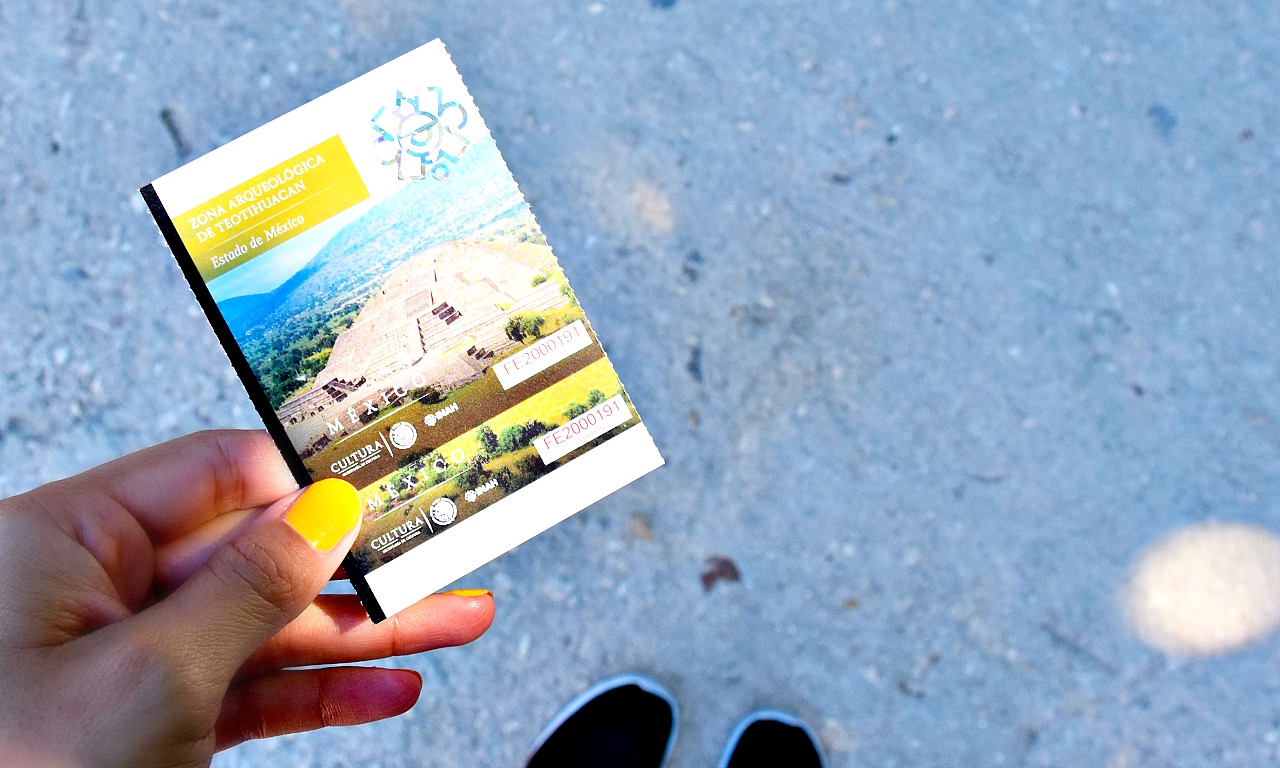 Finally, the fee for entrance to the ruins is about 65 pesos. If you're traveling with a group, pick a dedicated meeting spot so in case anyone gets separated, you know where to meet.
Also, the actors walking around in Aztec gear are working. You will have to pay for a picture.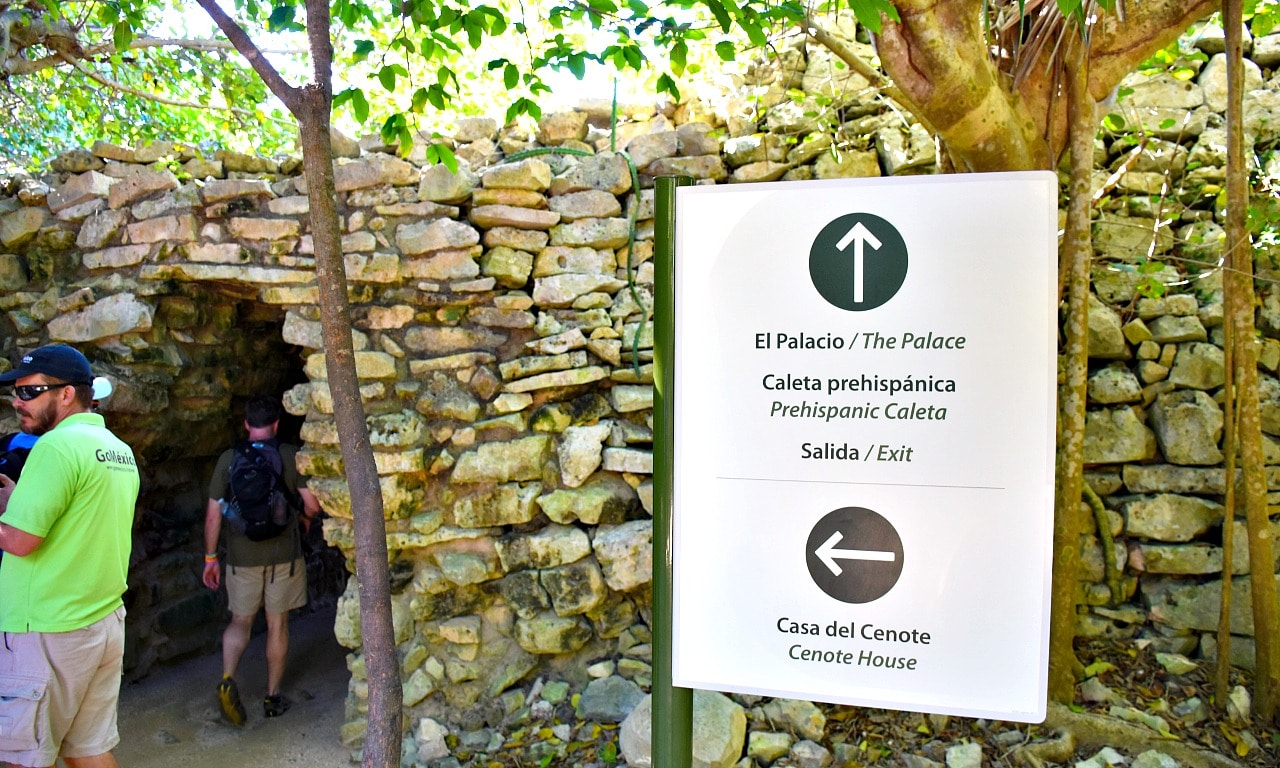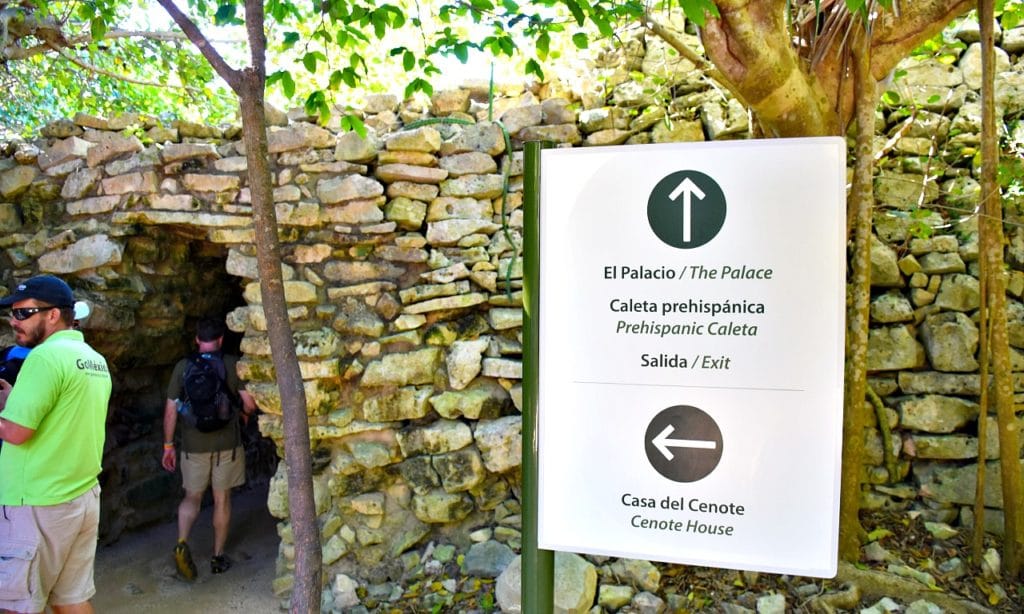 A few of you have asked me about who should visit the ruins, and I'm happy to say that they've made it very accessible for just about everyone.
There are ramps going into the ruins, but the stairs down to the beach might pose a little bit of an issue if you or your visitors can't do stairs easily. Also, the steps are a little bit steep, so keep that in mind.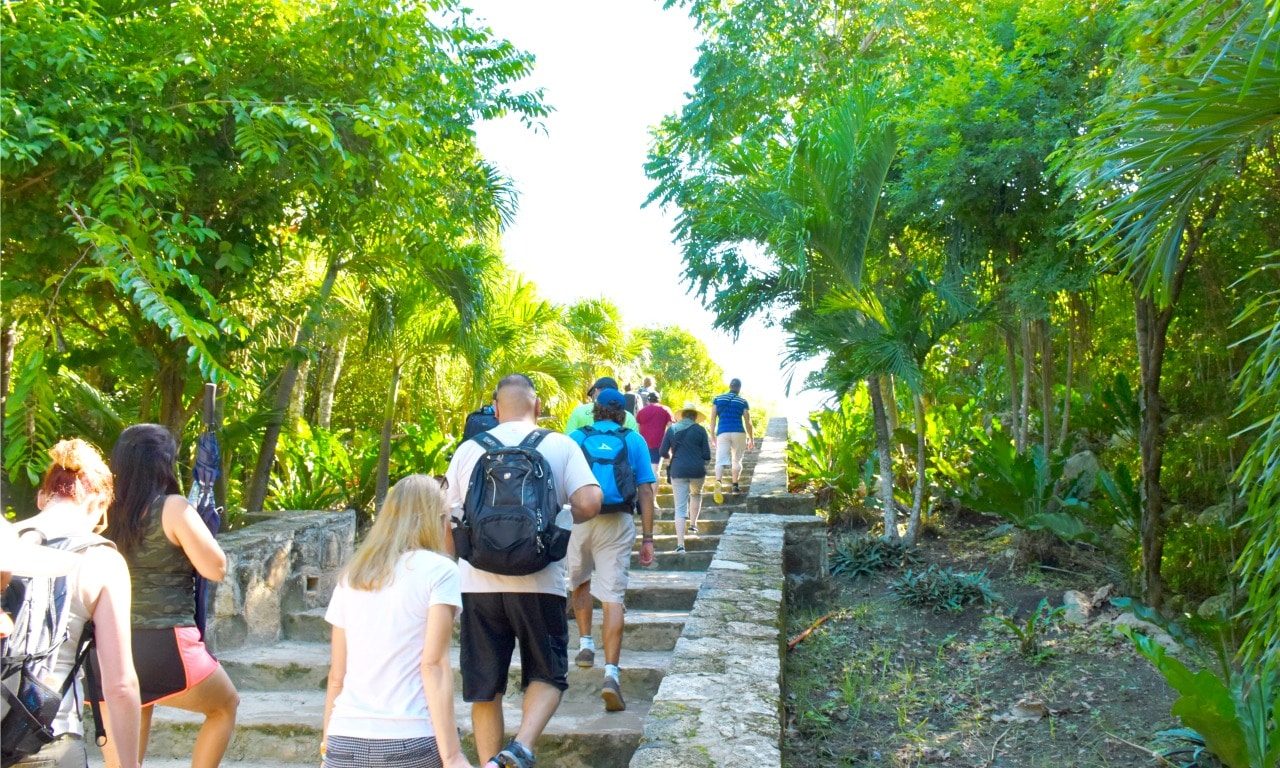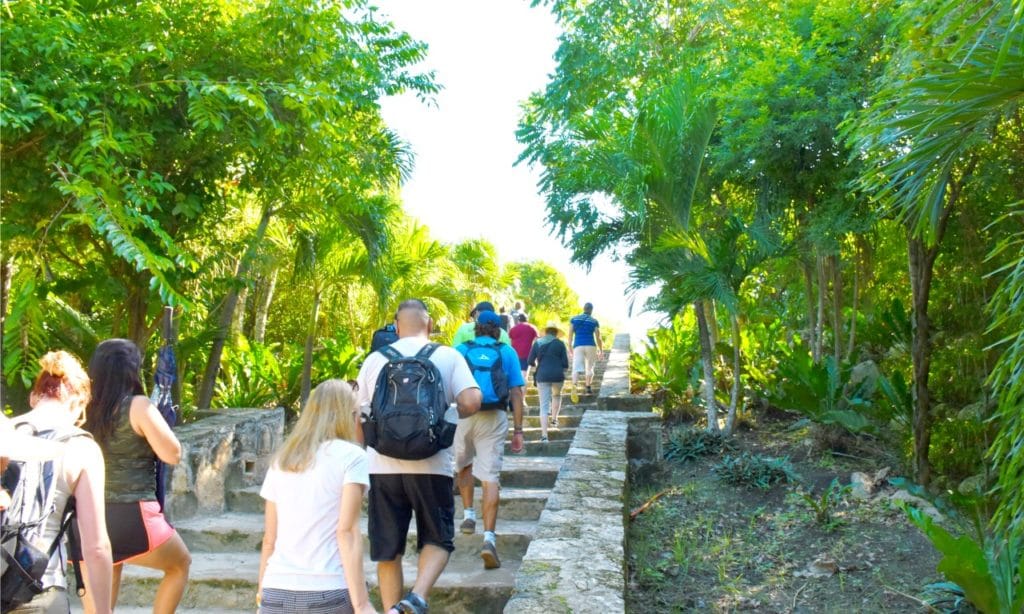 The ruins at Tulum are a sight to be seen, and definitely a must-do if you're in the Cancun area. Use our packing list so you know what to pack for Tulum.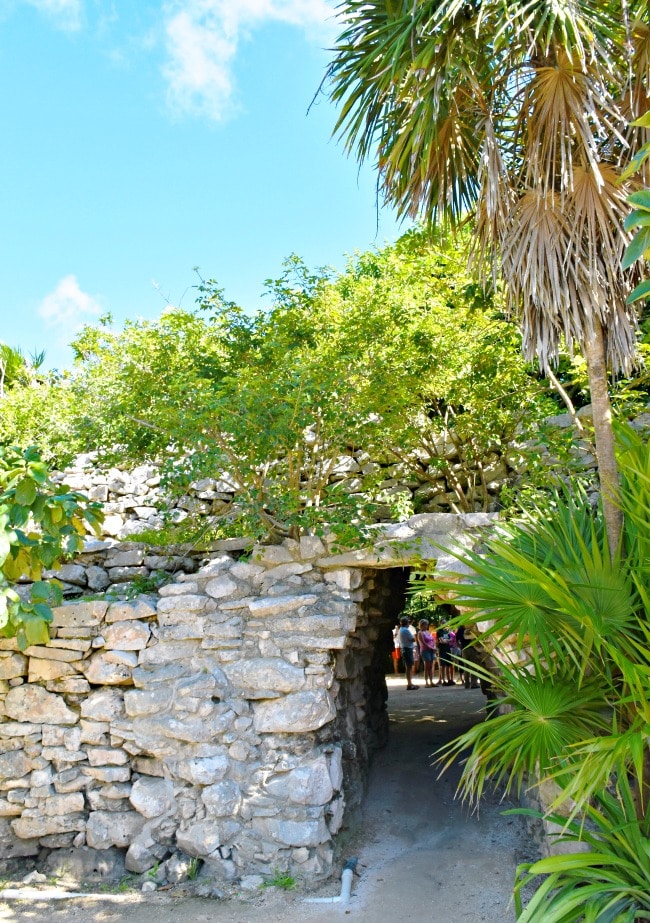 If you've been to the ruins, I'd love to hear any tips to share with our readers! Just leave a comment below.
p.s. Best flight prices will be from within Mexico itself. We like to fly out of the Tijuana airport via the Cross Border Xpress.
Originally published on April 20, 2020. Last Updated on April 20, 2020 by Pattie Cordova