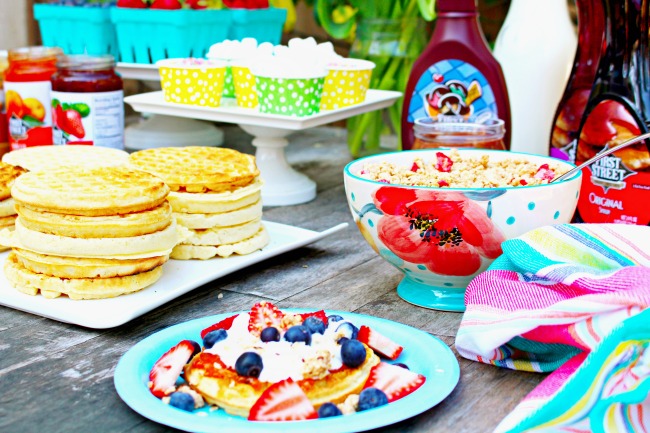 We recently stopped by to visit our blog's partner, Smart & Final, after school and picked up goodies to make our very own waffle bar. No special occasion – just a way to have fun with the boys. I wanted to do something easy for them, and they wanted something delicious. A waffle bar was perfect because we would each be able to customize our waffle plate to our liking, and thanks to all the First Street products that we purchased, it also ended up being pretty affordable.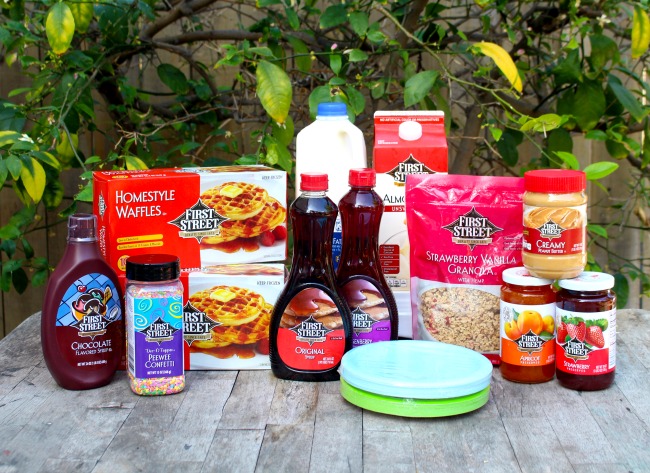 Smart & Final Extra! stores are known for offering quality, value and a convenient one-stop shopping experience for its shoppers. They carry not only name-brand products, but an enormous assortment of First Street products.
Most of the time, you'll find that your favorite items have First Street product counterparts. It's a win-win because these private label products are often cheaper and now, when you purchase any of these products, you're also contributing to Smart & Final's new giving campaign, First Street First Percent.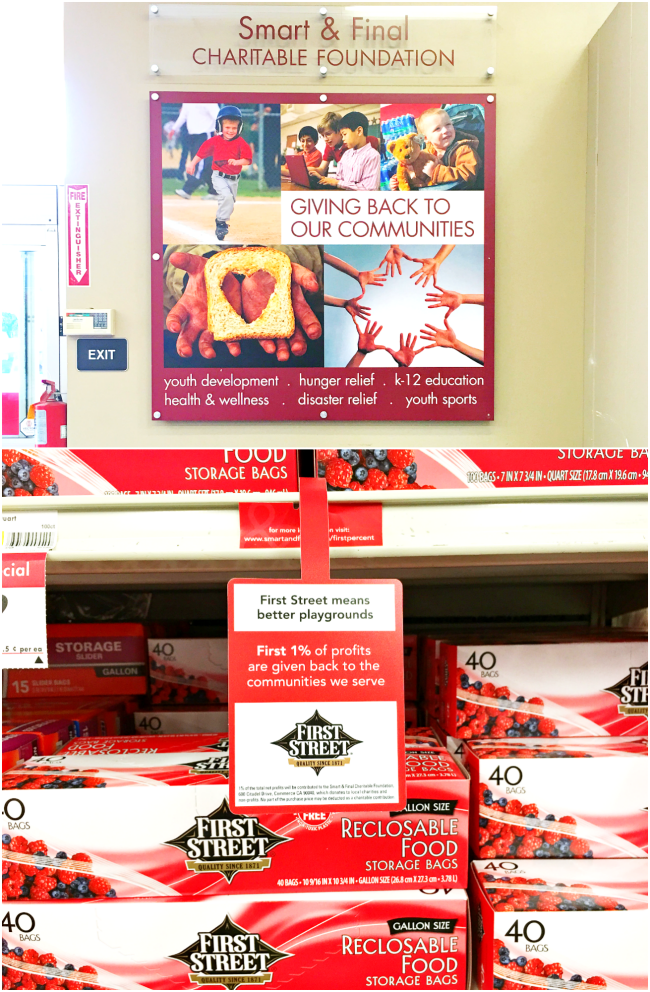 First Street First Percent
In First Street First Percent, the first percent of profits from Smart & Final's First Street private label sales will be donated to its Charitable Foundation, in support of local nonprofit organizations. This foundation has, over time, donated hundreds of thousands of dollars to causes and organizations focused on four key areas: health and wellness, education, hunger relief, and team sports and youth development. Recipients of donations range from local Little Leagues and Boys & Girls Clubs to food pantries and organizations such as The American Heart Association, Olive Crest and the Special Olympics.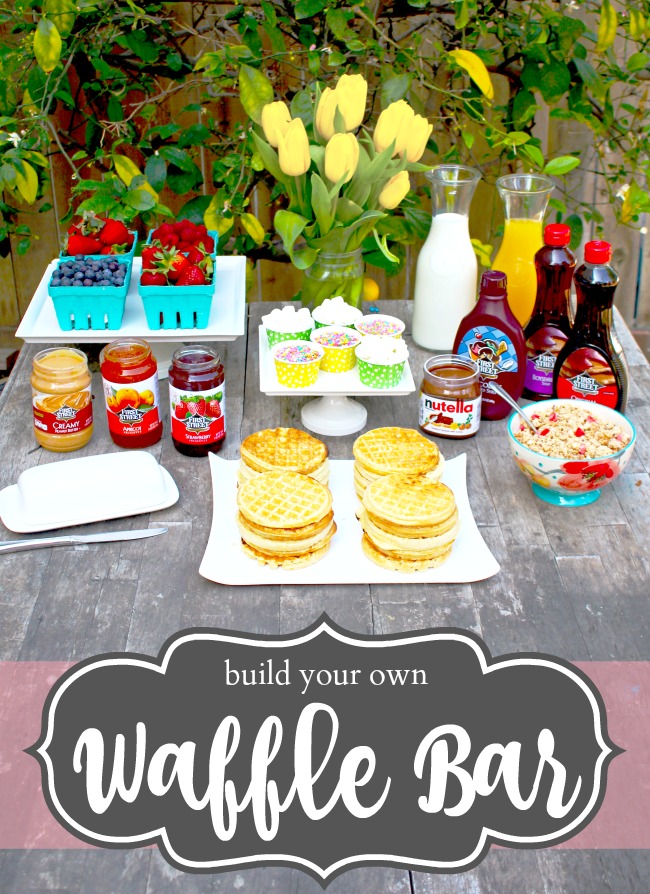 Our build your own waffle bar was easy because we all kind of just chose our favorite toppings. I, of course, went with fresh fruit. The boys had a field day choosing sprinkles, chocolate, and whipped cream. If you're hosting a waffle bar of your own, here are a few toppings that you may want to pick up.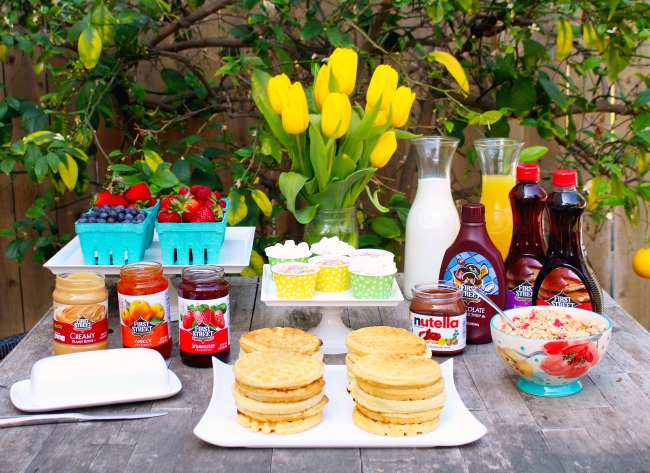 Waffle Bar Topping Ideas
Maple syrup
Fruit flavored syrup
Preservers and Jams
Sprinkles
Blueberries
Raspberries
Strawberries
Granola
Chocolate Syrup
Peanut Butter
Chopped nuts
Hazelnut spread
Mini marshmallows
Chocolate chips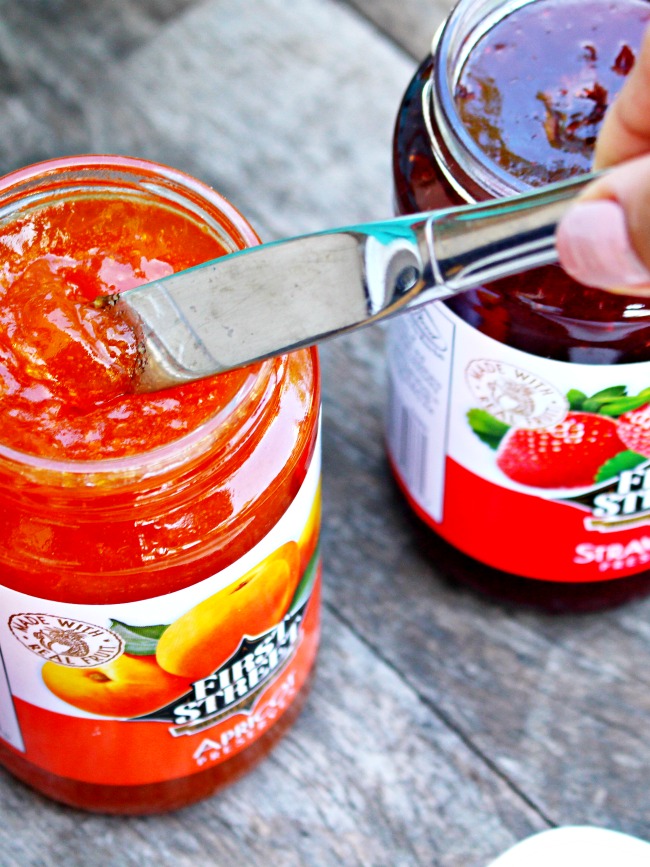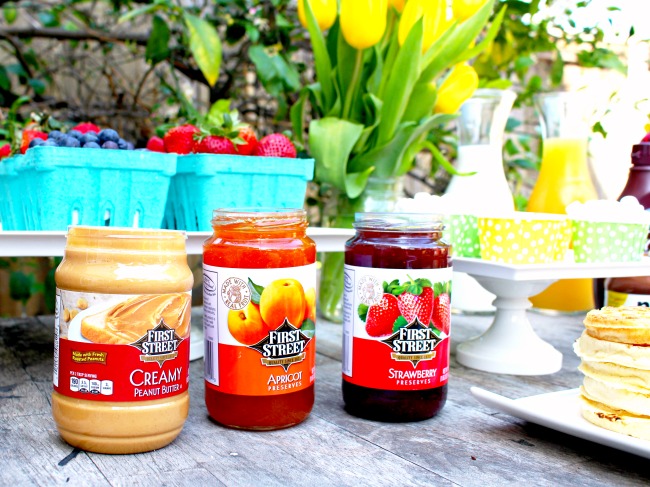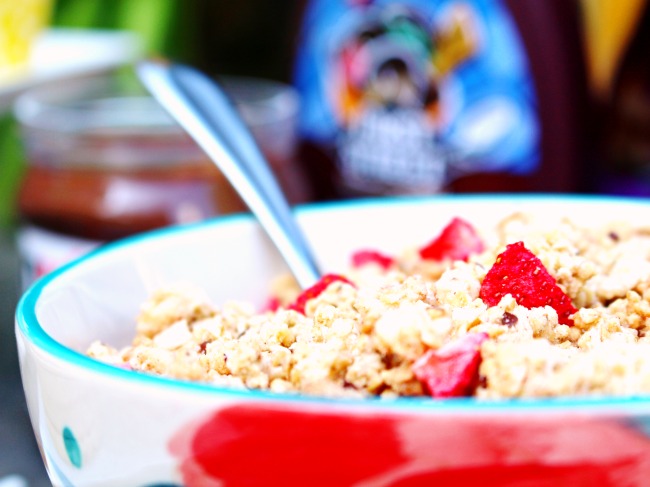 To make everything extra cute, we filled baking cups with sprinkles (this also helps with portion control) and mini marshmallows. Granola went into a huge bowl and fruits went into berry baskets.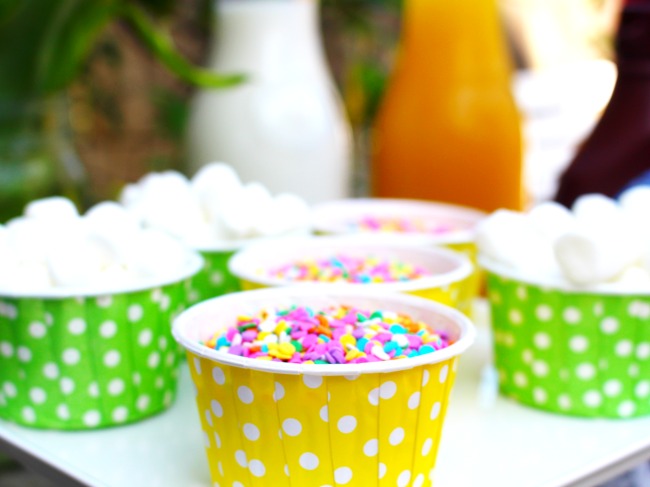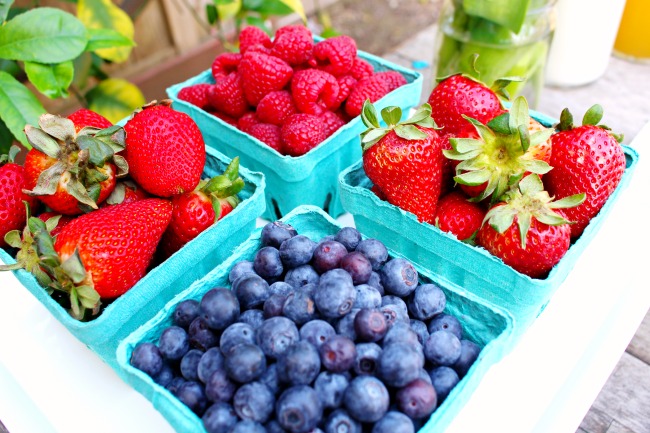 We heated up the waffles in our toaster oven and set them out on a plate. We devoured them pretty quick, but if you're going to be serving them a little bit later, you can always set them on a baking sheet, cover them with aluminum foil and keep them warm in the oven at 200 degrees. We chose to serve only purchase buttermilk pancakes because they would go great with every topping.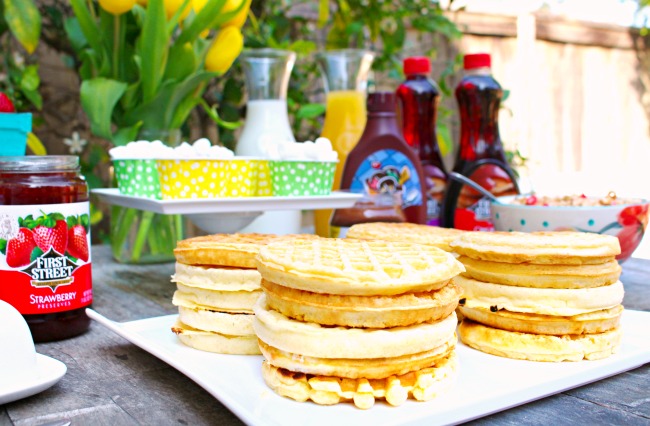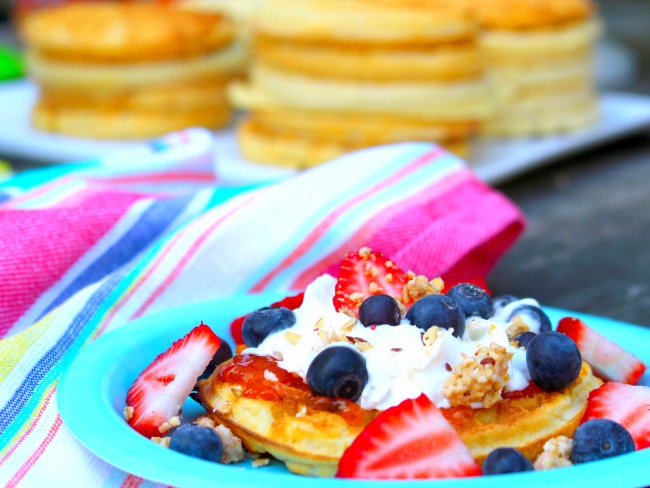 We had a lot of fun topping off our waffles. My healthier version had lots of fruit, whipped cream and granola (yum!). The kids, on the other hand, went crazy with the syrup, melted butter and sprinkles.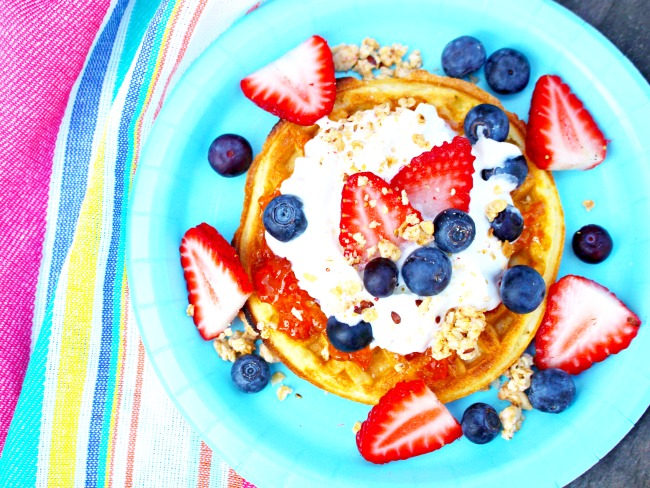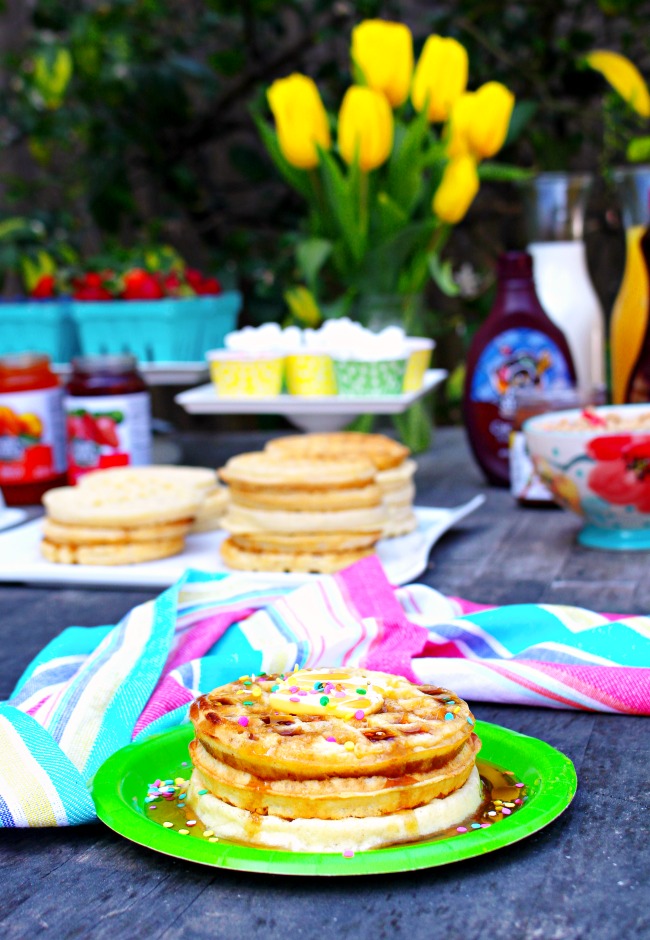 The waffle stack resembled a birthday cake with the syrup running down the sides and the sprinkles on top. It was super cute and I can totally see this waffle bar idea being a great birthday breakfast.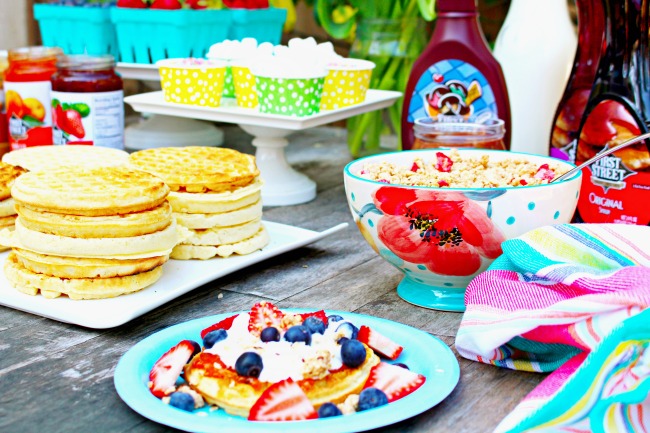 I invite you to visit Smart & Final and pick up some of their popular First Street products. Not only will you be saving money on great products, you'll also be helping the community through their First Street First Percent initiative. So tell me – what kind of toppings do you like to have on your waffles?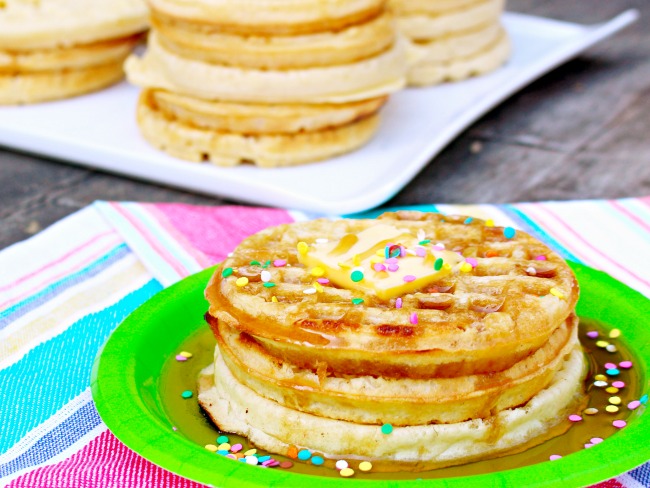 This is a sponsored post in partnership with Smart & Final. All thoughts and opinions remain my own.
Originally published on March 20, 2016. Last Updated on May 14, 2019 by Pattie Cordova