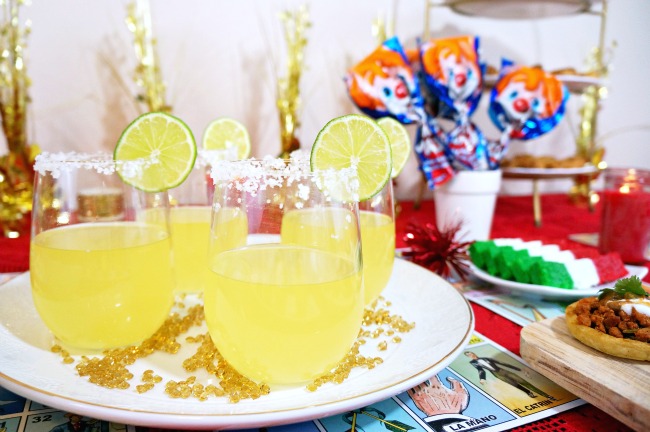 La Época de Oro del cine mexican (the Golden Age of Mexican cinema) happened between 1936 and 1959. It was way before my time, but thanks to my parents I had the opportunity to watch a lot of the films that happened during that period. It gave me a deep appreciation for the Mexican culture and those films are the same ones that I want my kids to see as they grow up. It's also something that I'm reminded of every time awards season comes around. So this time around, I set up some of our family's favorite foods to enjoy during our Epoca de Oro-inspired awards show viewing fiesta.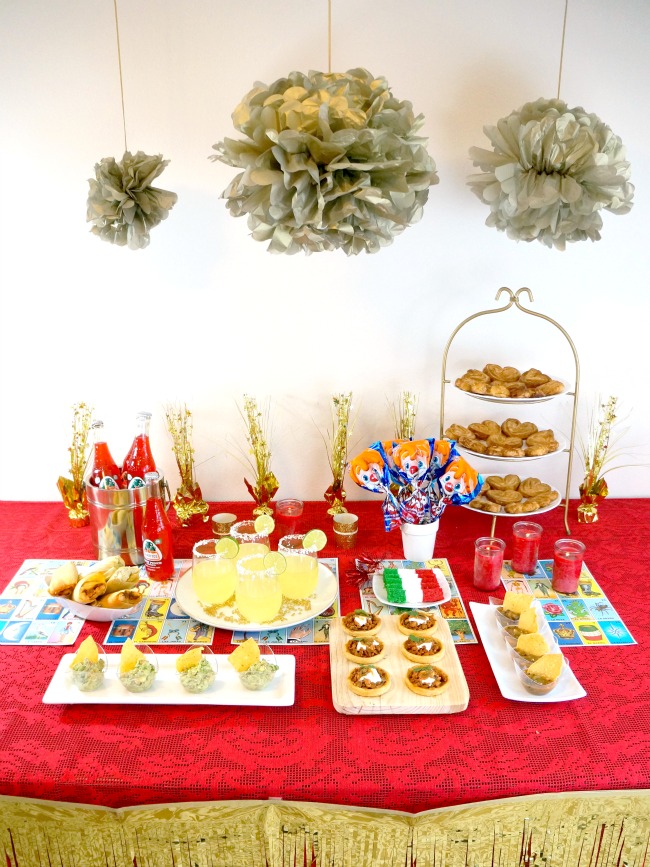 Everything was super easy to set up thanks to our tried-and-true recipes, like our guacamole and salsa.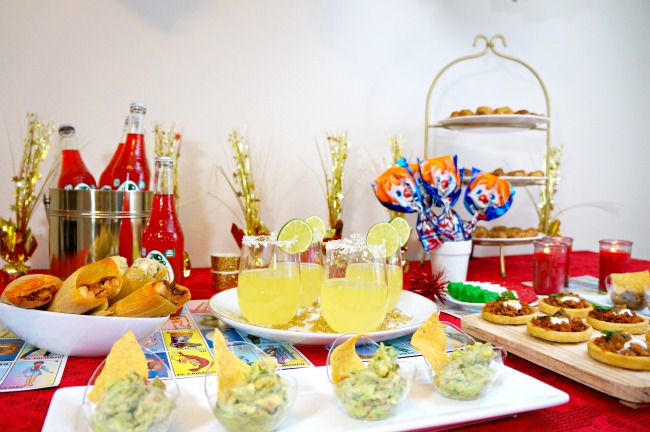 Our guacamole recipe can be found here. For a different variation, we added cilantro into the mix. It tasted just as good, and they looked super cute in these oval bowls we purchased from our local party store.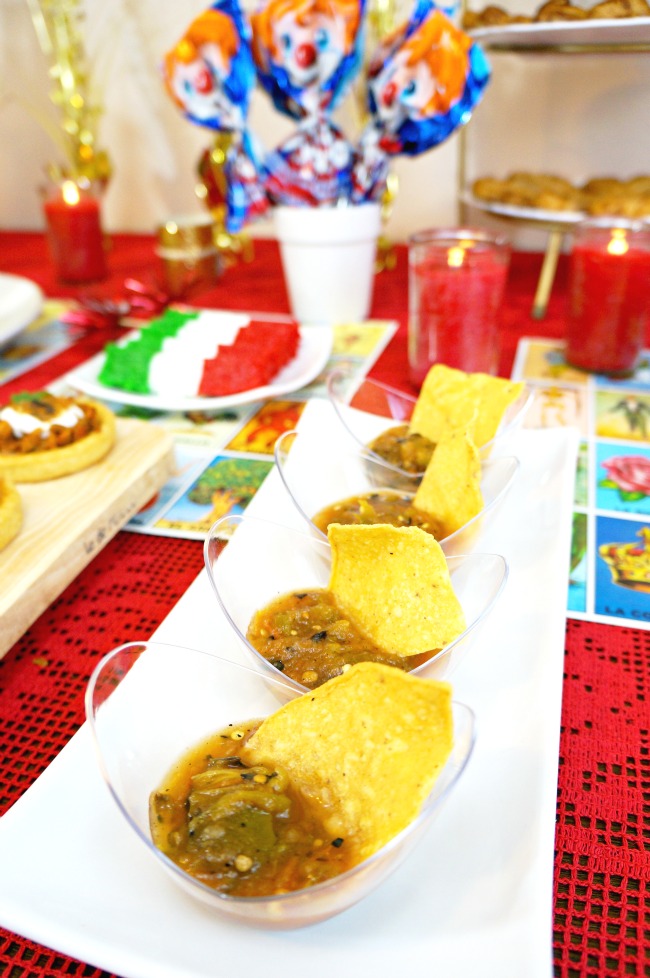 Our salsa was made very much like our chile de arbor salsa recipe, but we switched out the chiles and left it a little bit chunkier. Both the guacamole and the salsa were served with casero tortilla chips.
Our drinks of choice were Jarritos for the kids, and palomas for the adults. A paloma is a cocktail we make at home a lot – and we use Jarritos for it too. We buy the toronja (grapefruit) flavor and mix in some tequila. It's served cold and in a glass, rimmed with lime and salt. It's so good and super easy to make!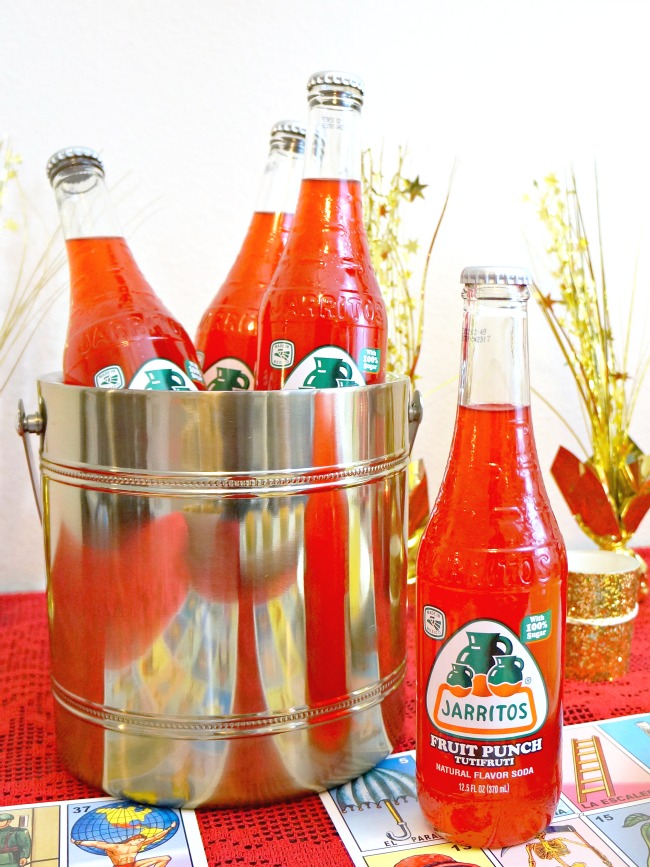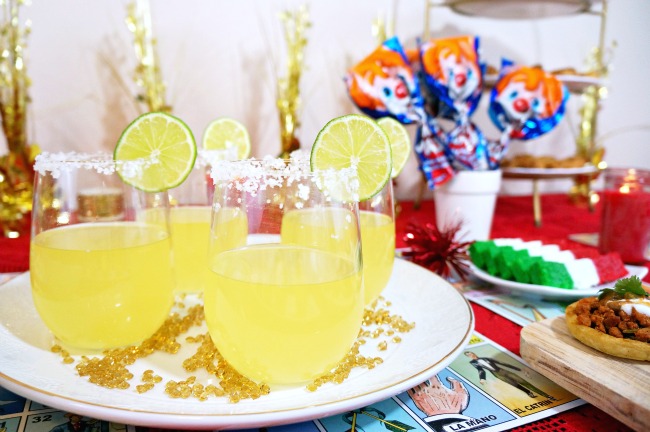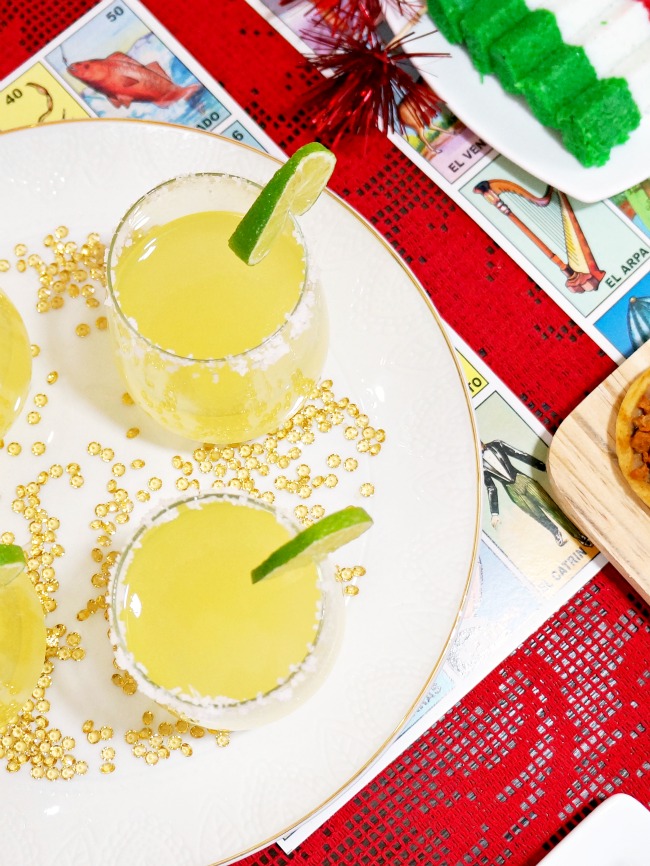 Our tamales were purchased pre-made to save a couple of hours prep time (and this way, we were also able to have different varieties).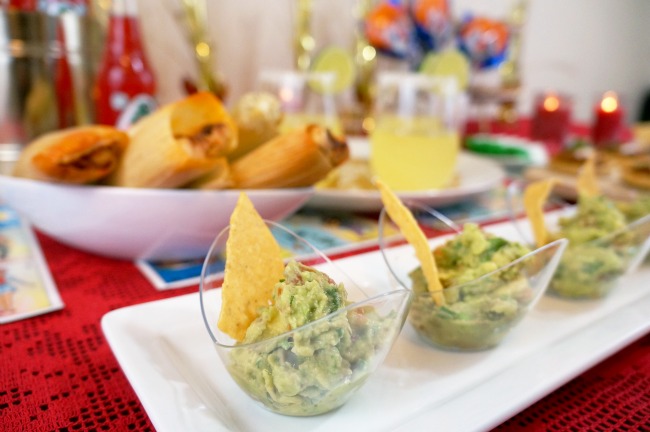 Our star of the night are the mini sopes. We tend to have these during the week too for dinner, so we know they're a big hit with the family.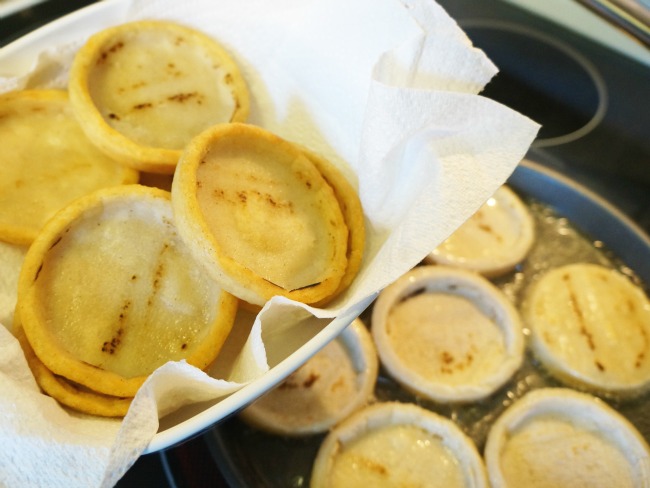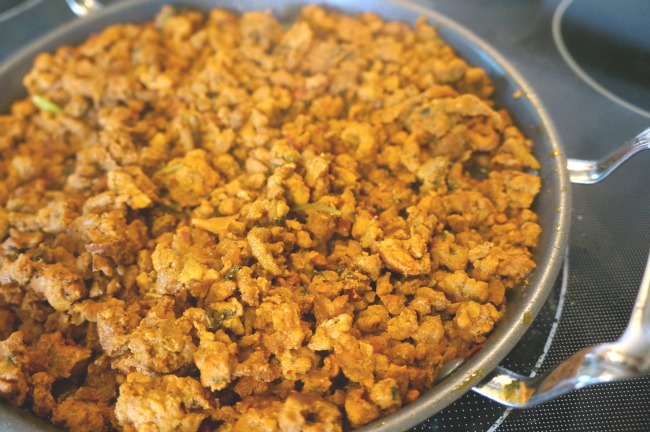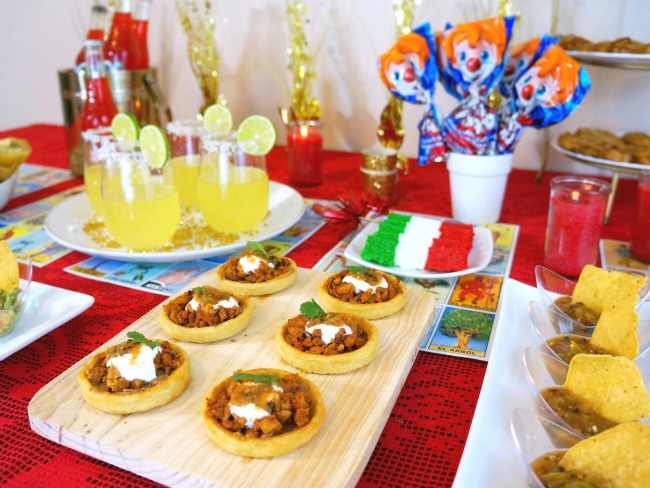 These mini sopes were made with marinated pork, but you could easily switch out the meat for veggie substitute, or just leave it out completely and have beans, sour cream and salsa on top. Top it with some cilantro for some added color and fresh taste.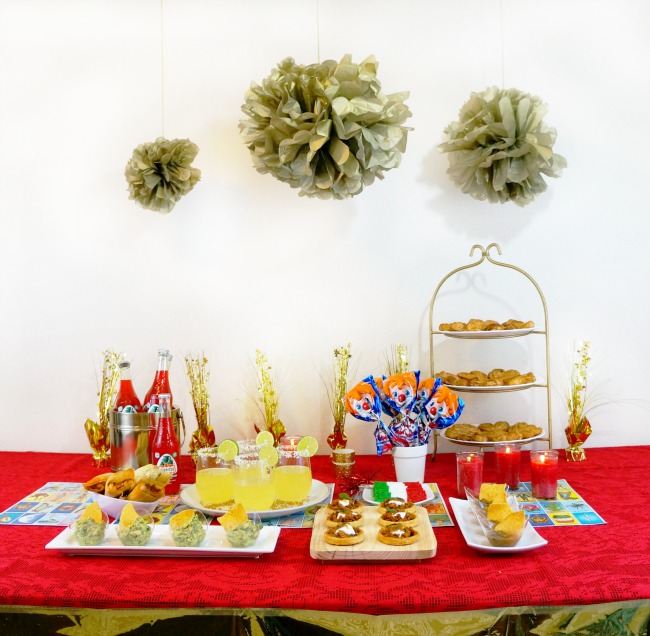 For dessert, we chose to serve Mexican coconut candy, Ricolino Paleta Payaso and orejas. The orejas we purchased were sold in a package of 20, but if you can't find them at your grocery store, you can also make them at home using this orejas recipe.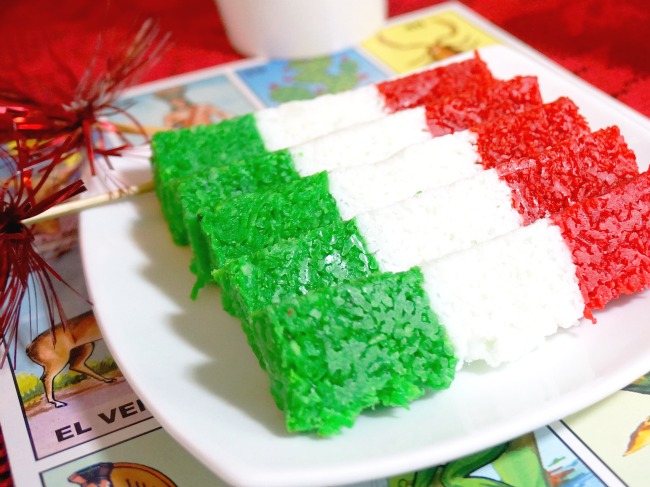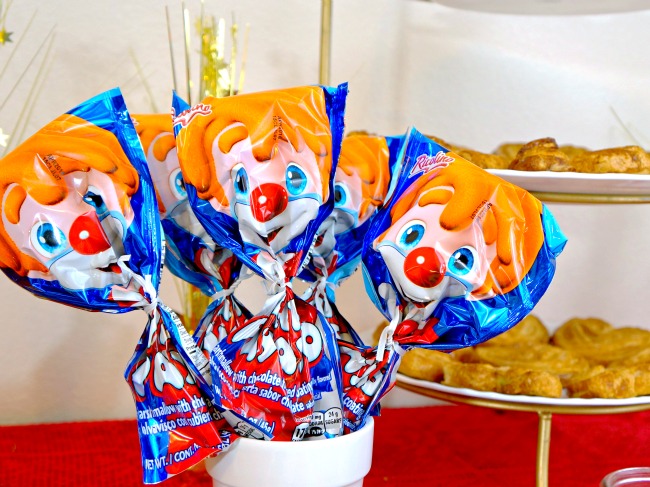 Red Carpet Bingo Printable
The whole family will have a blast with this awards fiesta layout. And because the kids don't always manage to stay up through an entire awards show, we've come up with a fun bingo printable that can be used before the awards show even starts!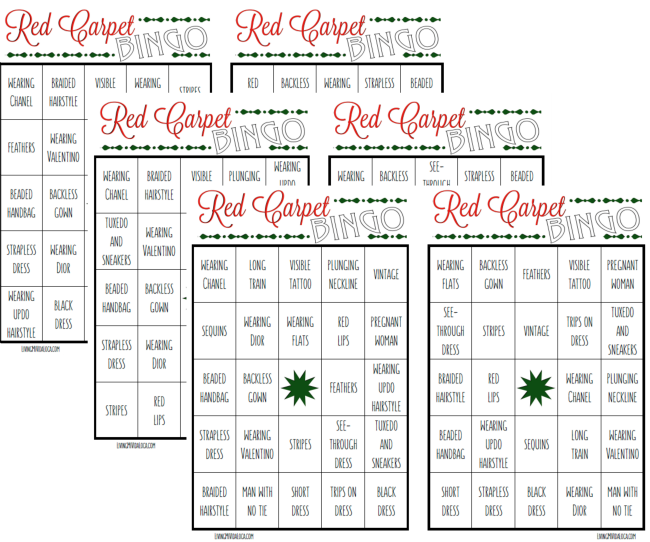 Print this Red Carpet Bingo printable and use at your next awards show fiesta. This game is evergreen and can be used for years to come, show after show, and probably even during a movie premier. Enjoy!
Red Carpet Bingo printable – page 1
Red Carpet Bingo printable – page 2
Red Carpet Bingo printable – page 3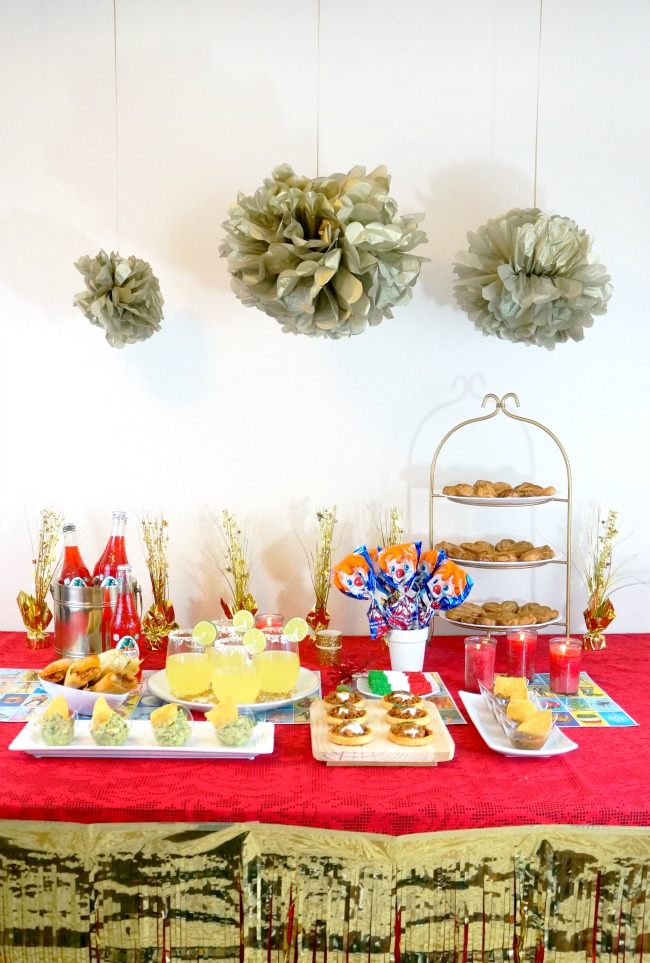 Originally published on February 1, 2016. Last Updated on September 16, 2018 by Pattie Cordova