As many of you know, I'm not a cook. My family is lucky if we eat a home-cooked dinner once a week. At best, I can do chilaquiles and sopa de estrellitas. Breakfast and lunch though? That's my thing. I'm a big carb and dairy consumer, and more often than not, you'll find me snacking on toast with different toppings and a side of yoghurt with a big mug of black coffee. So when my absolutely favorite yoghurt brand, noosa®, approached me about sharing my favorite unique pairings with their yoghurt, well all I really had to do is look at last week's menu.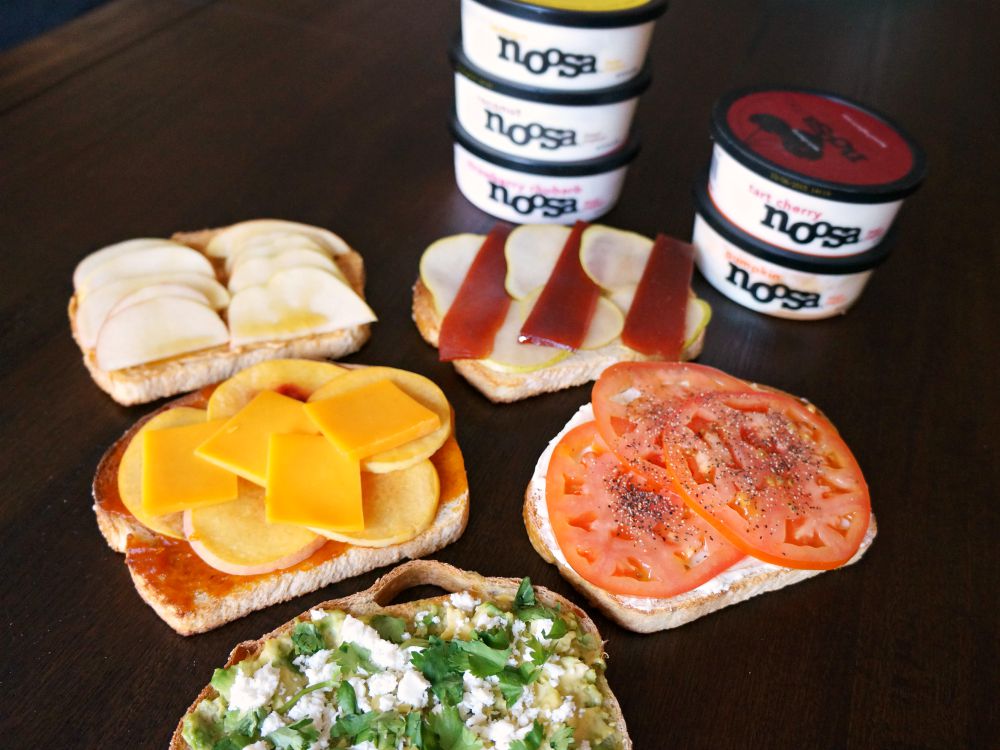 I've been a fan of noosa® yoghurt for about two years now. I came across my favorite flavor (noosa® passion fruit) when I was at an expo where they feature good-for-you foods. I had one small sample and I was hooked! From start to finish, noosa® is unlike any other. It comes to my home in Southern California all the way from Bellvue, Colorado where the company sources milk locally in Colorado from family farms located within an hour of Bellvue. The yoghurt is infused with a touch of clover alfalfa honey, and this is one of its unique attributes. It's what makes it taste sooooo good, and that's why it's my favorite.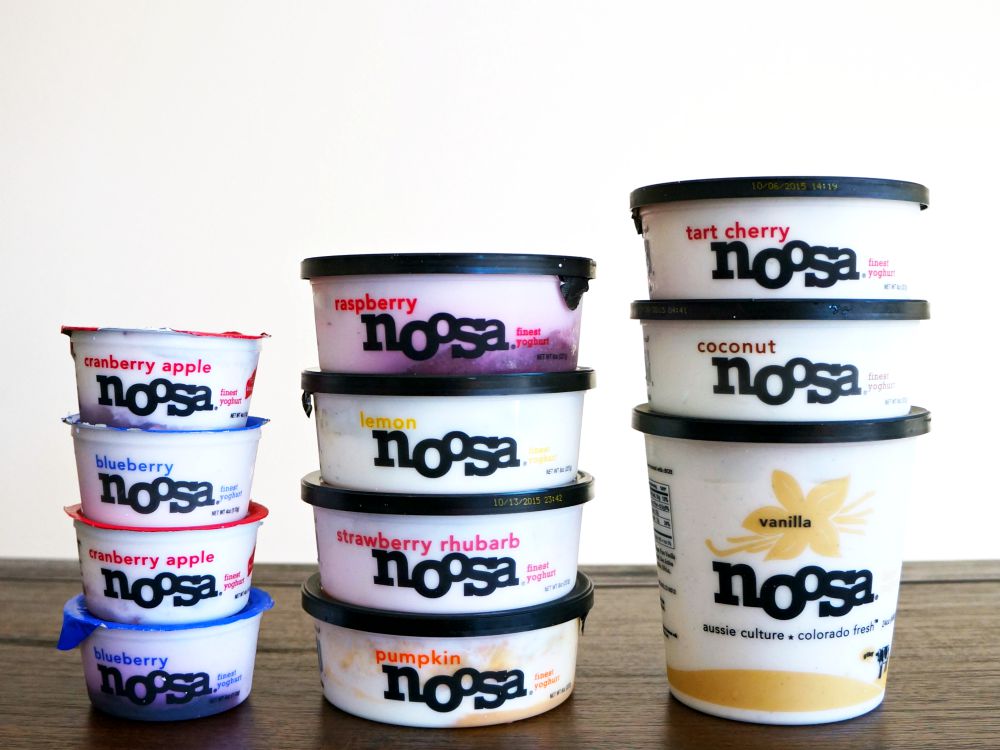 While there are times where just a bit of granola on top of the noosa® yoghurt is enough to get me through the day, there are other times where a little more substance is needed. Today, I share with you five toast pairings that are delicious in their own unique way, and absolutely delicious when paired with noosa® yoghurt.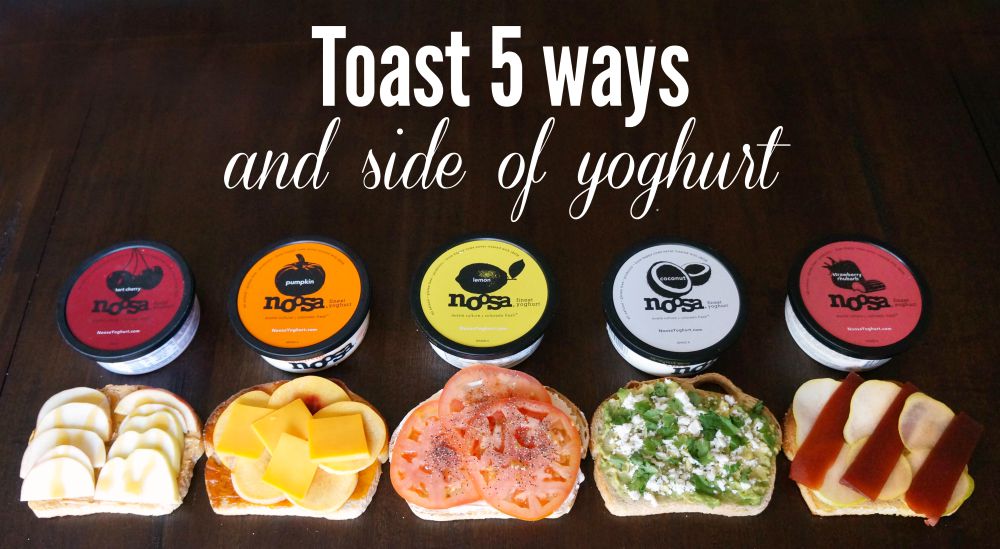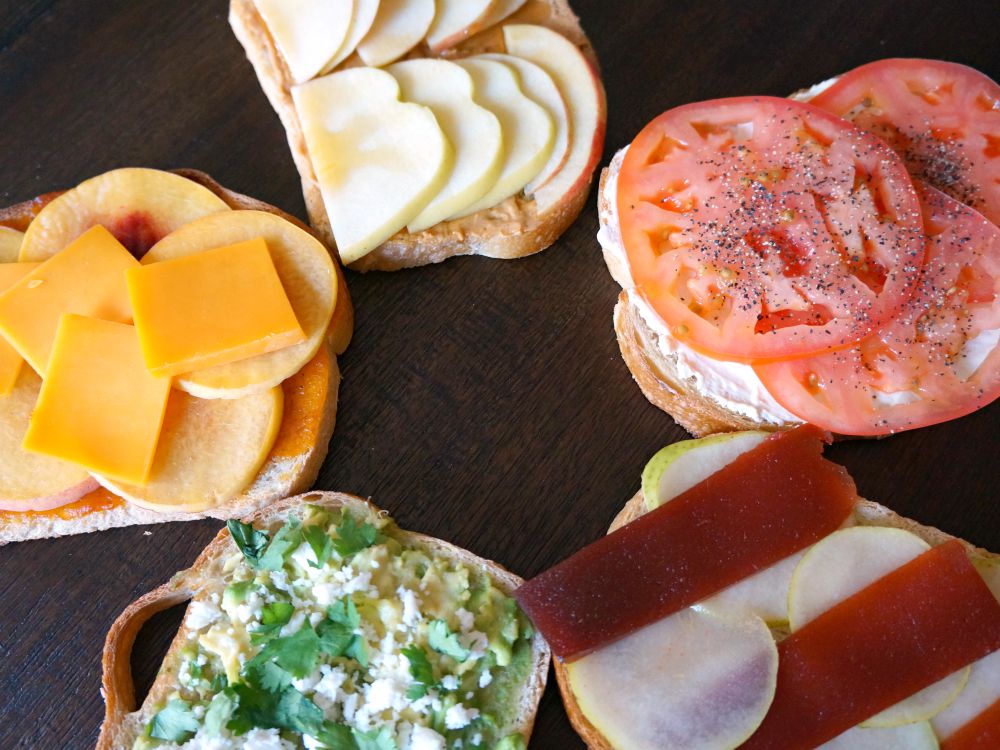 I like to start off with a nicely toasted slice of sourdough bread. Then I head to my fridge and I choose my favorite toppings:
Maple-flavored peanut butter, apple slices and honey – pair it with 

noosa

®

tart cherry

Fig and pumpkin butter, peach slices and smoked cheddar cheese – pair it with

noosa

® pumpkin

Cream cheese, tomato slices and pepper – pair it with

noosa

® lemon

Avocado, cilantro and queso fresco – pair it with

noosa

® coconut

Guava paste and pear slices – pair it with

noosa

® 

strawberry rhubarb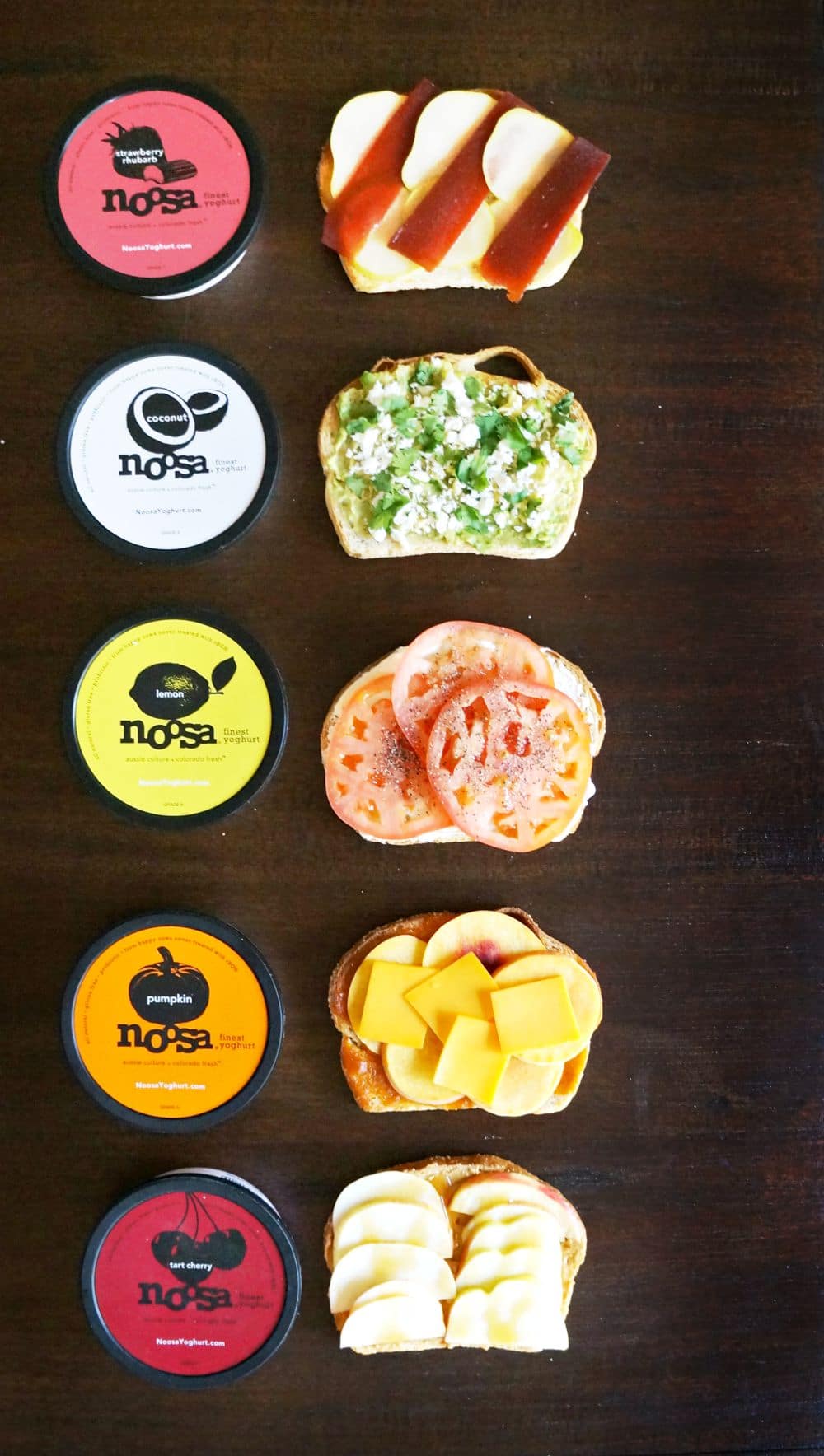 Each of the delicious noosa® yoghurt flavors brings out something special in their toast pairings. Some are amazing for breakfast, and others are much more suitable for lunch time. Personally, if it's 10 a.m., then I'm good with any and all toast pairings. It's my own personal brunch menu.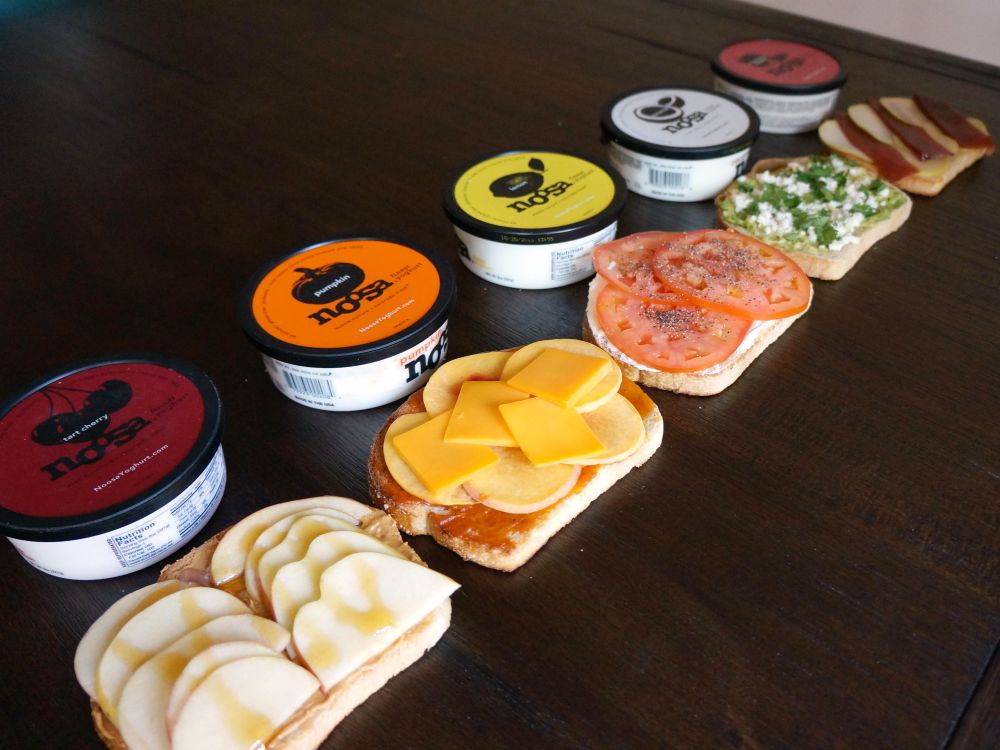 I invite you to try any of the 14 fresh flavors that noosa® has to offer, including: honey, blueberry, mango, raspberry, strawberry rhubarb, peach, passion fruit, lemon, tart cherry, plain, coconut, pineapple and pumpkin. For Fall, you can also find their new flavor, cranberry apple. Each one is creamy, smooth and has the best fruity flavor – you really can't go wrong with any of them.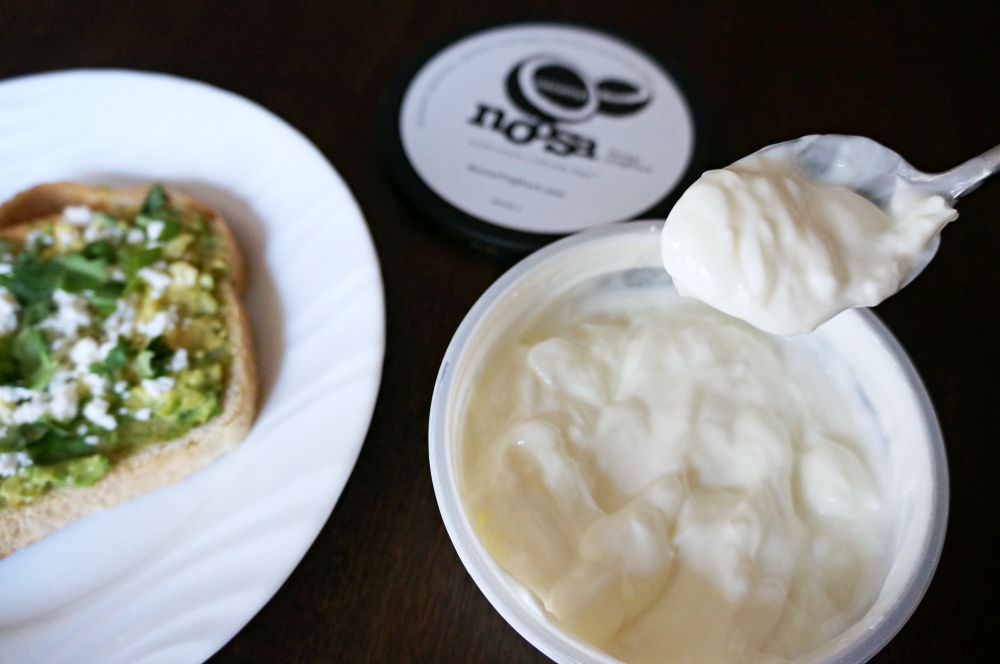 See where to find noosa® yoghurt in your area with their handy locator: http://www.noosayoghurt.com/. We're also sharing a coupon to save a bit on your next noosa® purchase!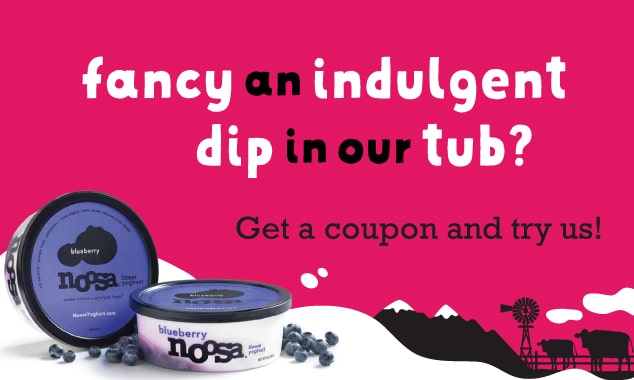 Have you tried noosa® yoghurt? Which one is your favorite?
[disclaim] This #noosafresh blog post is sponsored by noosa® yoghurt and SocialMoms. The opinions and ideas expressed here are my own. [/disclaim]
Originally published on September 29, 2015. Last Updated on January 3, 2018 by Pattie Cordova