Holidays
The Whirlpool Fireplace (concept phase)
Yesterday I talked about the iPotty for the iPad at CES. Like the tech potty, the Whirlpool Fireplace is another truly unique product. So unique that we received a sneak peek, but no word on where to get it because it's still in concept phase.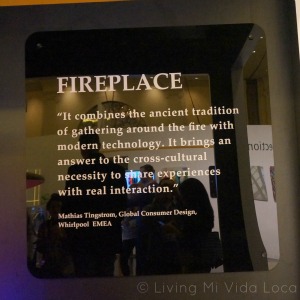 The Whirlpool Fireplace is based on the idea of family and friends gathering around the fireplace, conversing, eating, and enjoying the company. It is not meant to be used at any particular time, rather, Whirlpool is looking for consumers to use it morning, noon and night without having to wait for a special occasion to use it.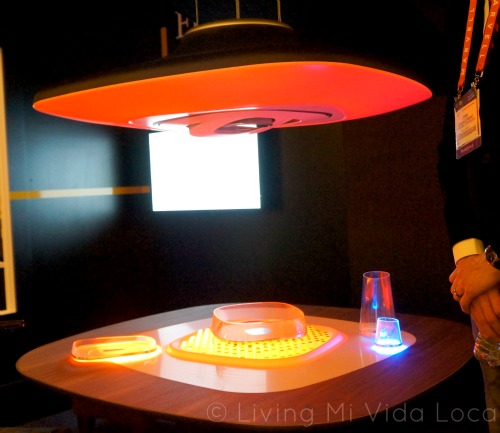 The new Whirlpool Fireplace looks nothing like an ordinary fireplace, and that's because it goes beyond just releasing heat. With the Whirlpool Fireplace, you can both heat AND cool foods and drinks. This technology makes it ideal for every day use.
As you can see from the image above, the fireplace consists of two major pieces. The top also produces different lighting while the bottom piece houses the heating and cooling components.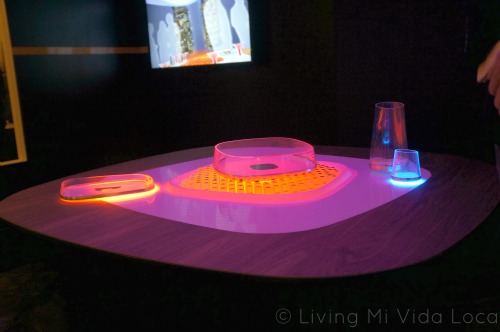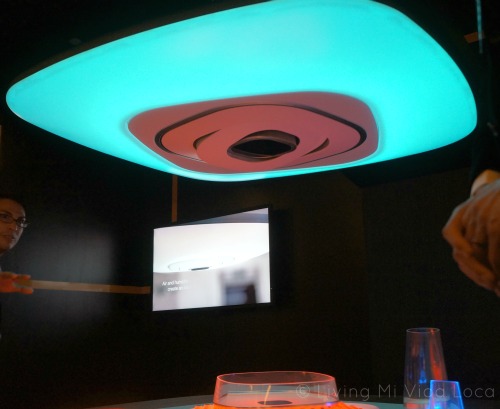 And because the product is still in concept phase, it wouldn't be far off if additional components (such as music) were added.
While at CES, I had the opportunity to sit down with John Levancowski of Whirlpool where he further explained the product and gave us some background on the product
Having read and heard about the Whirlpool Fireplace, is it something that would have a place in your home when it is released?
Originally published on January 16, 2013. Last Updated on July 18, 2016 by Pattie Cordova