[disclaim]This is a sponsored post on in collaboration with Neutrogena and Latina Bloggers Connect. All thoughts and ideas remain my own.[/disclaim]
I grew up never using sun screen, hats, glasses, or really any other type of sun protection. My parents just sent me out into the daylight without so much as a, "stay in the shade!" caution. However, as an adult, I have become very aware of sun damage. I do a great job at avoiding direct sunlight on my face and hands (I'm saying no to pre-mature wrinkles), and I always make sure to apply sunscreen.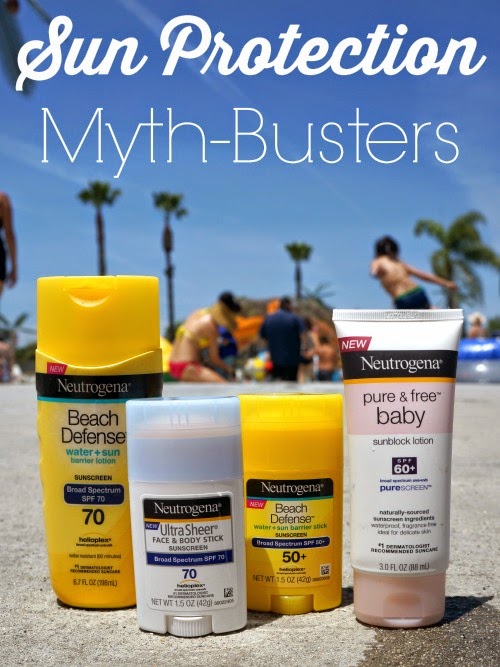 As obsessive as I am about skin safety on myself, I think I'm even worse on the kids. They wear sunscreen every day, regardless of what is going on for the day. I'm currently digging Neutrogena's Beach Defense water + sun barrier stick for every day use. Especially because my kid sweats a lot. They wear a hat every day as well and I make sure to tell them to stay in the shade if it's available. I hope that the lessons that I teach them now will stay with them in the future.
My immediate family consists of the hubster and our two kids. On the weekend, however, we host my 15 year old nephew. He has much darker skin and whenever I make him where sunscreen he always responds with, "I'm already dark, why does it matter if I wear sun screen?" Clearly we have some sun protection myths to debunk. In fact, we had to do just this over the weekend during our water park visit.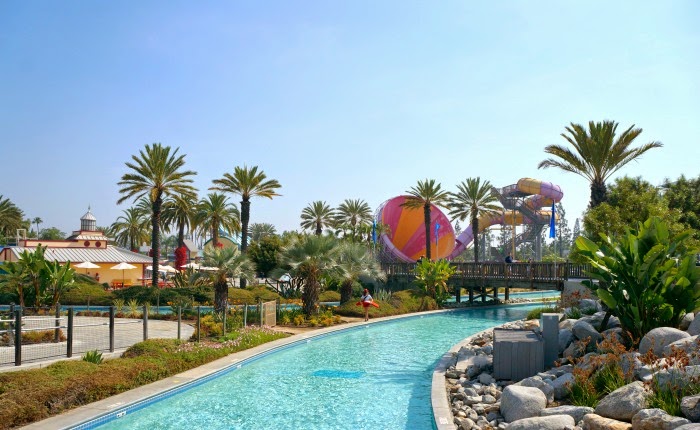 Sun Protection Myth-Busters
Darker skin makes Latinos less susceptible to skin cancer. There is no natural defense from the sun, even if your skin has a darker pigmentation or you're not prone to burning. Even though Latinos have a higher concentration of melanin (pigment that gives skin its color), Hispanic women and men are also prone to skin aging and skin cancer if excessively exposed to the sun without appropriate sun protection.
It takes years to see the effects of sun damage on my skin. Studies have found that marks on your skin such as spots, lines and freckles can appear within weeks of sun exposure. UV rays alter pigment and cause loss of skin elasticity and firmness.
When you are not in direct sun you have nothing to worry about.There is a risk of sun damage and skin cancer both indoors and outdoors even if you are not directly exposed to the sun.
Tanning beds are safe because they don't use the burning rays of the sun. Tanning beds may seem to provide a slow, burn-free tan, but the primary light source is UVA radiation, which is directly linked to premature aging and increased skin cancer risk.
I'm happy to take these myth-busters to my nephew and others who don't believe that sun protection is a must. I hope you do too.
Originally published on May 20, 2014. Last Updated on January 3, 2018 by Pattie Cordova