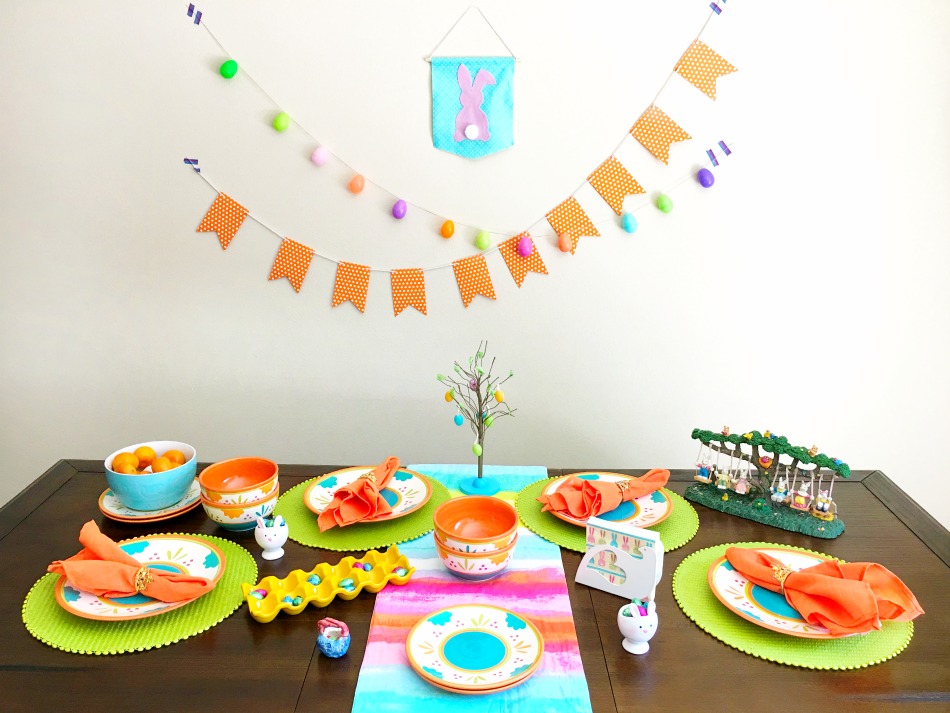 Holidays
Spring-inspired Easter table setting
This is a sponsored post.
Growing up we never celebrated Easter in a very traditional way. Lack of extended family nearby meant that we didn't have big family get-togethers. Because I lived through Easter without the cute gift baskets or Easter brunch, the Hubster and I decided to do things differently with the kids. The kids get a (not-too-over-the-top) Easter basket that contains one chocolate bunny and fun gifts, and we invite our family over to have lunch. This year will be no different, and that's why our partnership with JCPenney comes at a perfect time. I shopped at our local JCPenney to put together a Spring-inspired Easter table setting that was easy AND budget-friendly.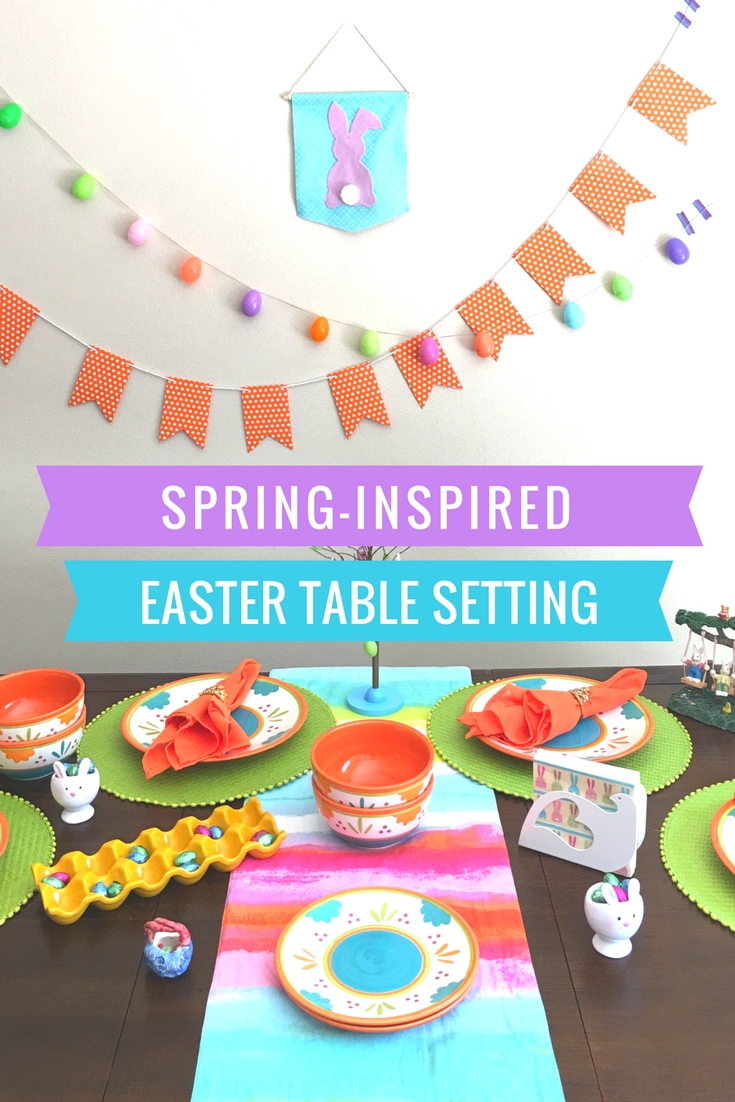 I stopped by JCPenney on a weekday morning (kid free!) because I wanted to take my time and check out what they had. When family comes over we end up having way more kids and teens than adults, so I wanted to get something fun and colorful. I also wanted to get a pattern that I could use during Spring season for my own chiclets to enjoy. This 16-piece tableware set was only $30 (score!) and the colors are super fun.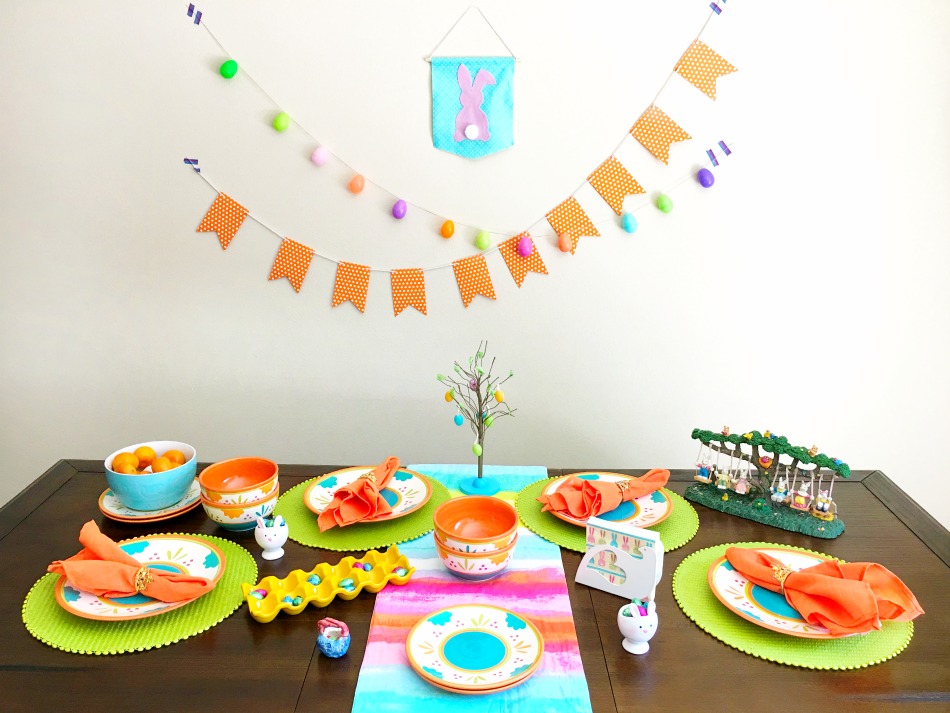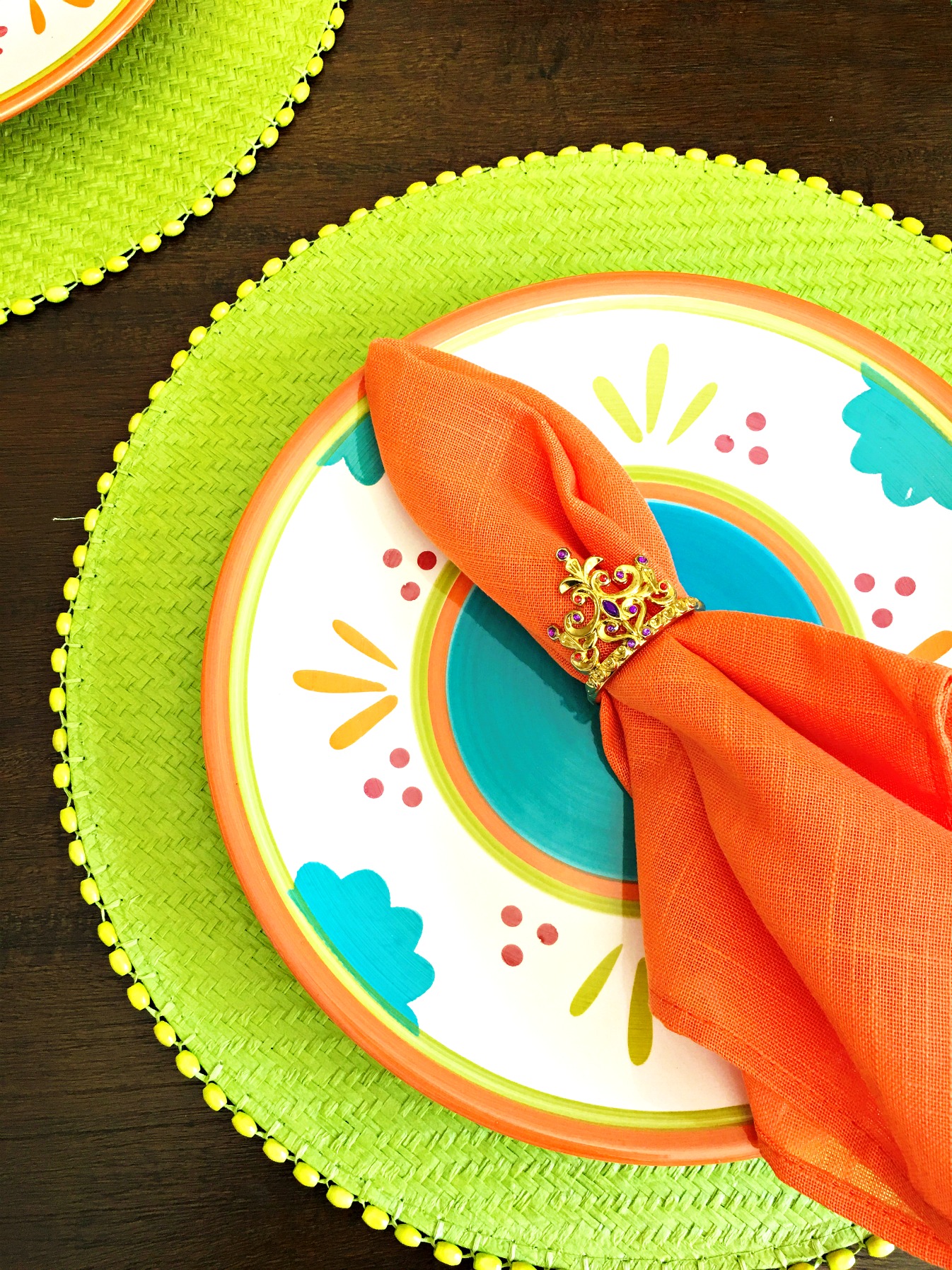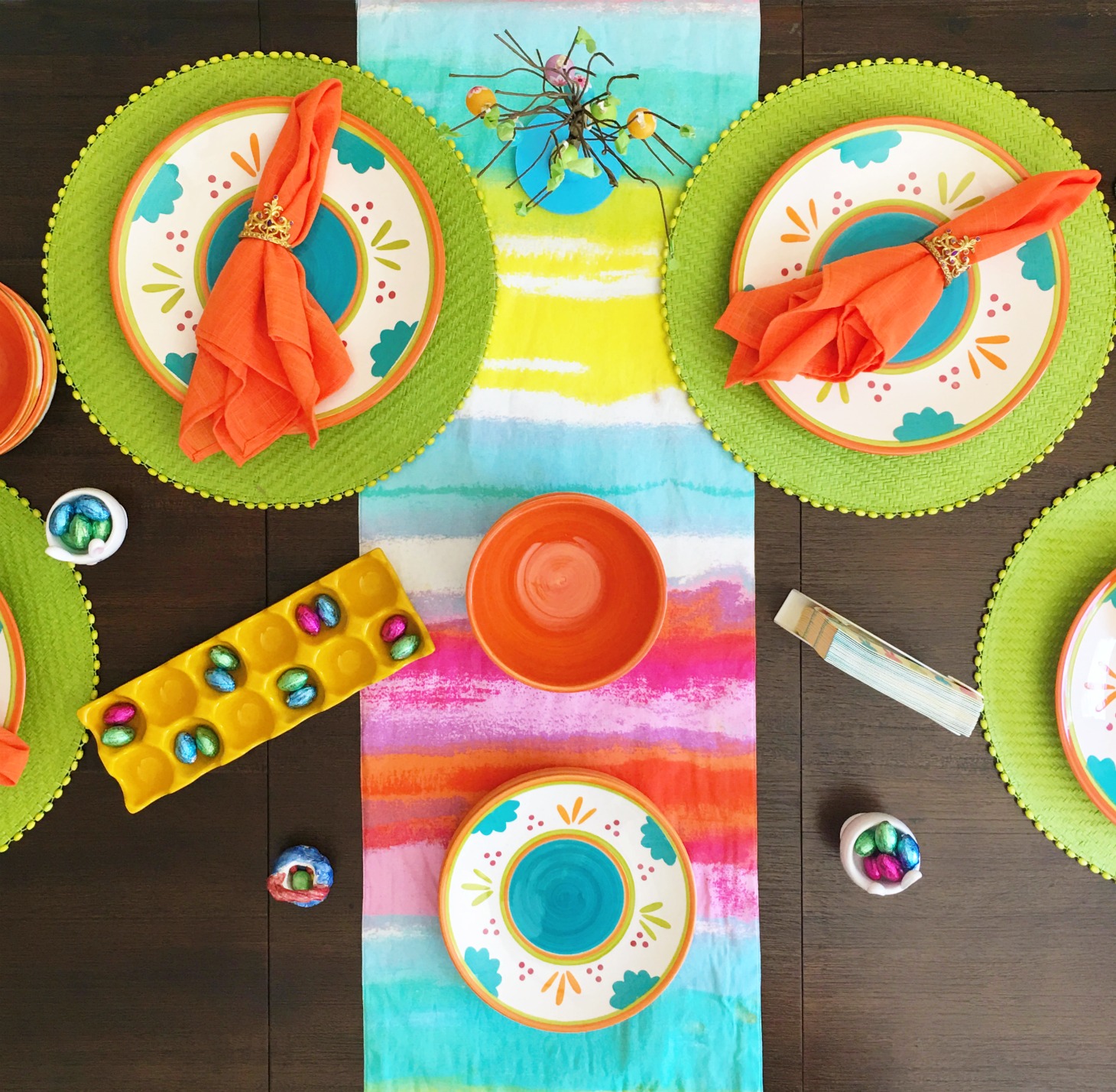 I rounded out the place settings with super bright orange napkins and colorful placemats. Of course, because we have the whole family over, paper napkins are also a must.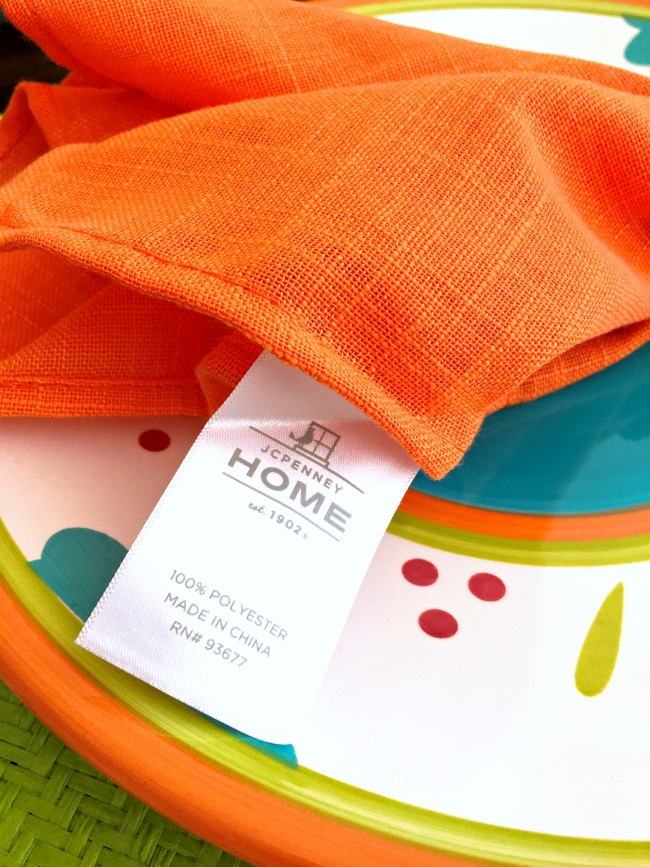 It took just a few pieces to pull everything together and it was under $50!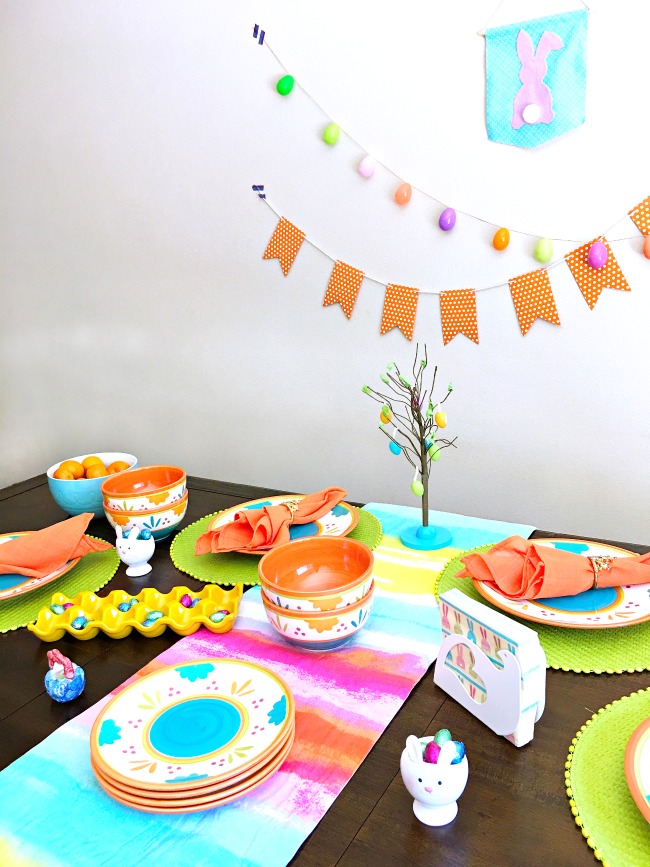 I tend to keep the rest of the table pretty simple because we always have more people around the dining table than we have seats – but somehow we always figure something out.
The menu doesn't really vary because everyone ends up bringing side dishes to our main meal. Last year, we purchased a pre-seasoned pack of taco meat that we heated up and set out, buffet style. We also served salsa, cucumbers and cilantro rice. The rest of the family brought dessert, cactus salad and fruit salad. We had more than enough food for everyone, and still enough leftover for our family to take home.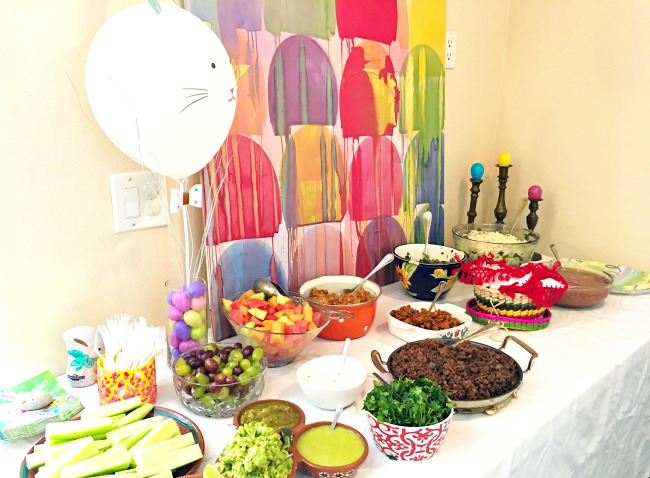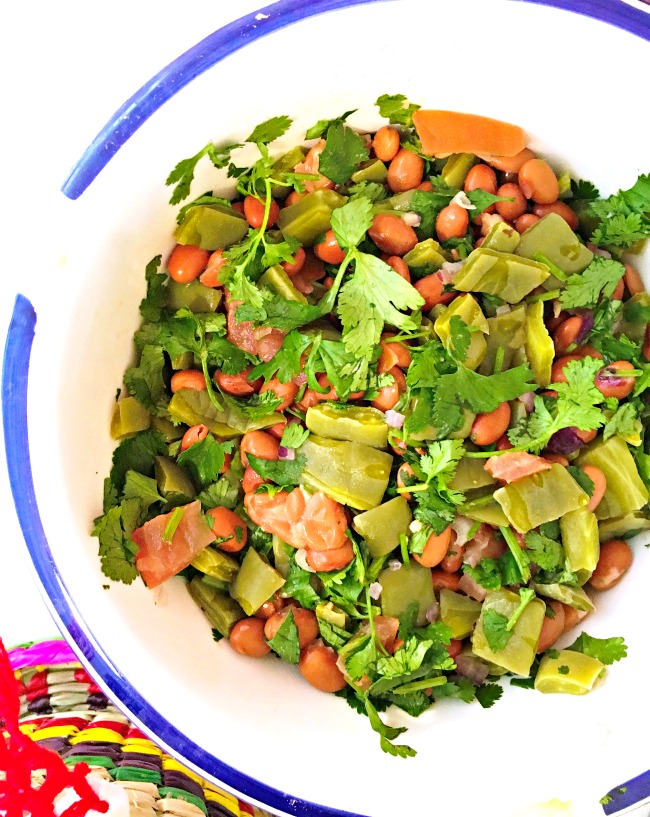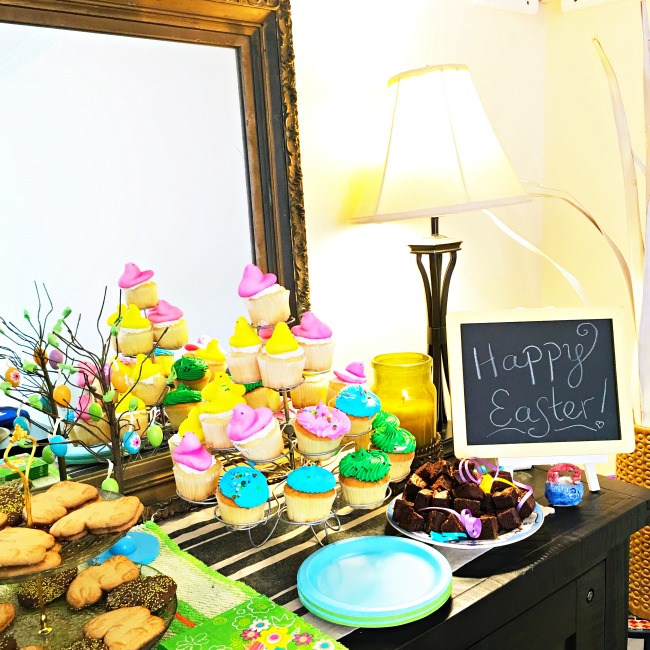 Of course, we do the whole Easter egg hunt too. And figuring out what to put in those little eggs is always a challenge so we stick with loose change, stickers, and jelly beans. We make so many great memories on Easter and I hope that my chiclets will remember our traditions of going to mass, having brunch and doing the egg hunt so they can pass it on to their kids too.
How do you celebrate Easter?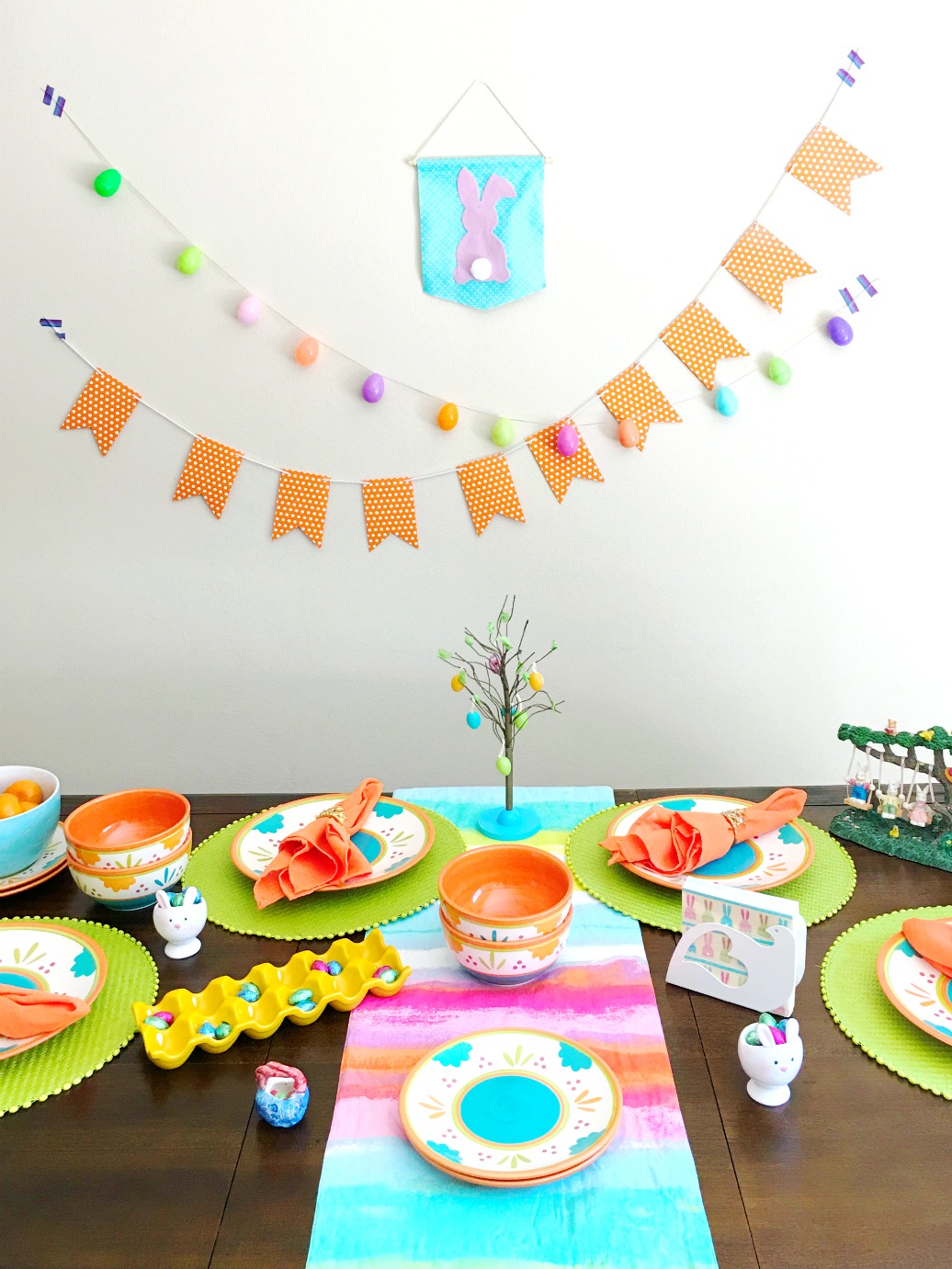 This is a sponsored post in partnership with JCPenney. All thoughts and opinions remain my own.
Originally published on April 13, 2017. Last Updated on April 17, 2019 by Pattie Cordova