Sip & Shop event at Something's New OC Boutique
Our last meet-up at Old Town Orange was so much fun that we're doing it again… but this time we're doing a Sip & Shop with one of our favorite businesses at Old Town Orange: Something's New OC Boutique.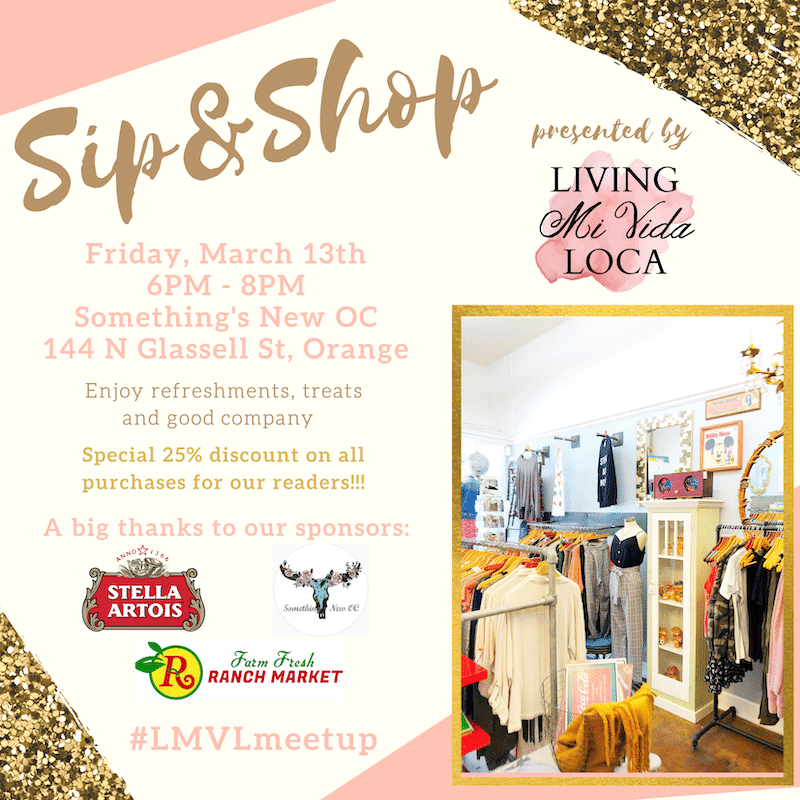 Sip & Shop at Something's New OC Boutique
Join us on Friday, March 13th for some refreshments, treats and friendly conversation from 6pm to 8pm.
Our event is graciously sponsored by Stella Artois (who is providing beverages) and R Ranch Market (who is providing food). Something's New OC Boutique will be giving our readers 25% off on their purchase AND we'll be giving away one of their most popular items, a sweater that reads, "I'm not a rapper, I just cuss a lot." It's going to be so much fun!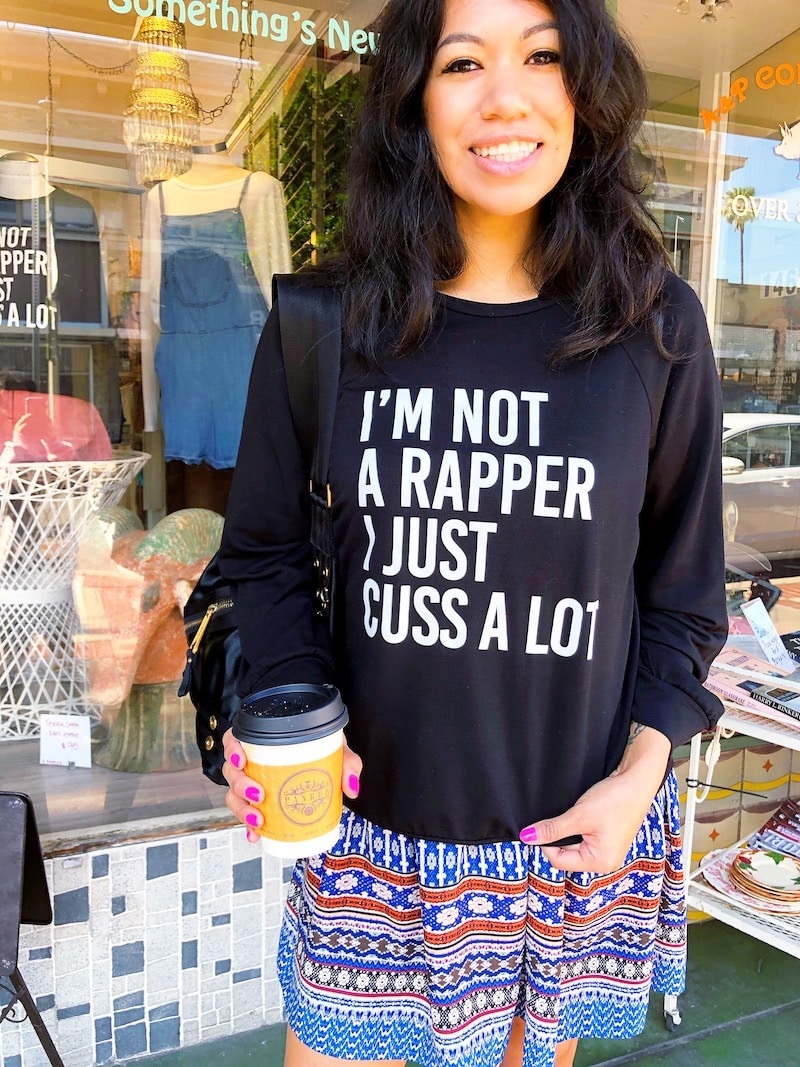 We cannot wait to meet more of you IRL!!! Let us know if you'll be coming by RSVPing on our Facebook page.
Thank you for reading! Stay updated on fun things to see, eat and do in Orange County by following us on Facebook, Instagram and TikTok!
Originally published on March 11, 2020. Last Updated on February 8, 2023 by Pattie Cordova