Universal Pictures and Scratch DJ Academy worked together to promote the hilarious new comedy everyone is talking about, Pitch Perfect.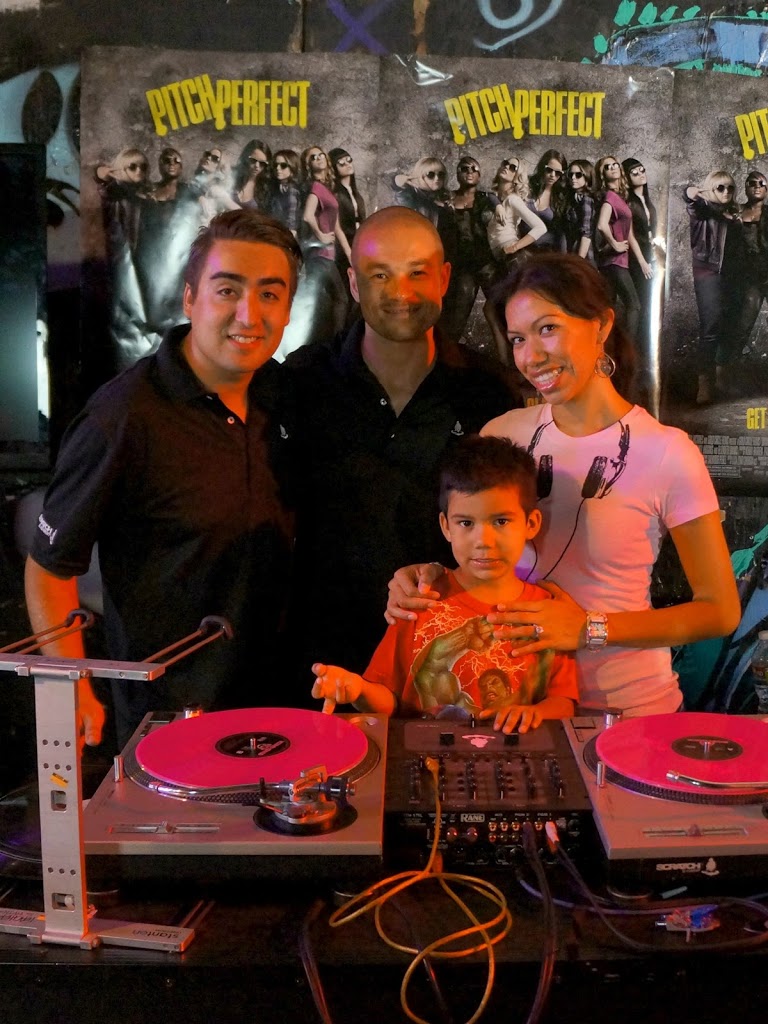 At events that took place in New York, Miami and LA, media and teens from various schools were given the chance to become DJs for the day. They learned the basics of mixing and scratching and got to see a sneak peak of some cool new DJ technology.
I was able to enjoy a bit of DJ Hapa's lessons with my son. We learned the basics of mixing and scratching and we even got to try it out on our own.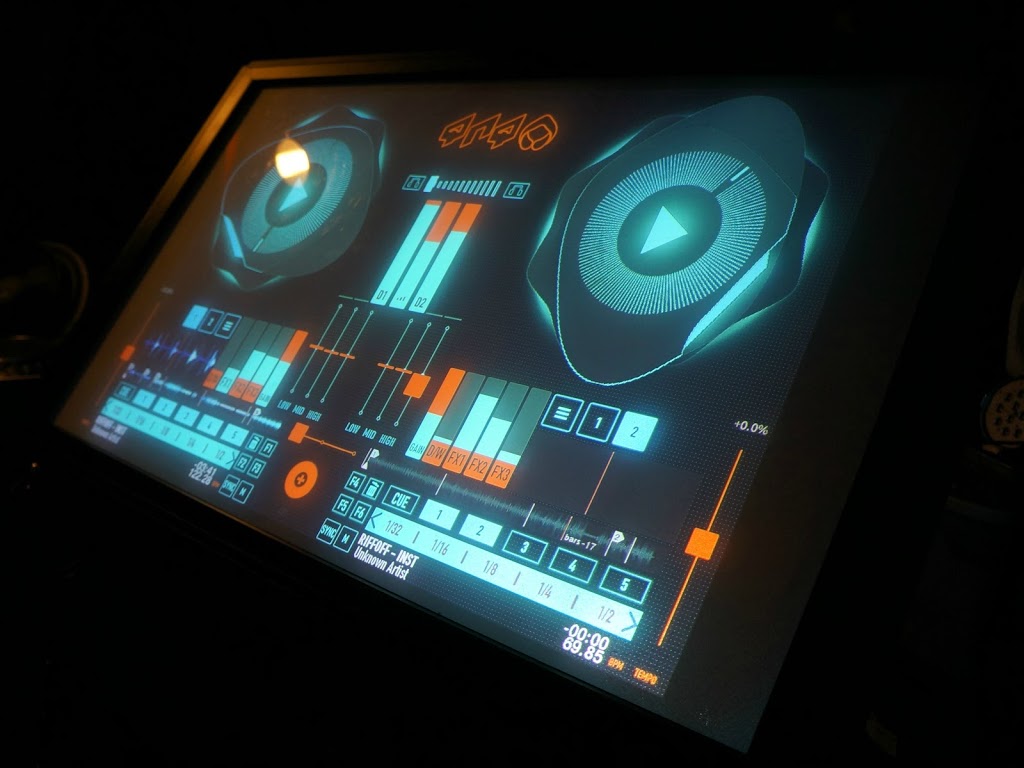 Let me tell you, there's A LOT that goes into being a DJ. They just make it look easy!
DJ Hapa also introduced us to cool new DJ technology like the QnQ board that DJs can use to mix, play and scratch their own music. The cool thing is that it's see through, so people on both sides can see what the DJ is doing.
Going further, the QnQ features a branding option where companies can sponsor a background on the board. It's really ingenious.
We finished our DJ lesson in awe of the technology that is out there for entertainers in the DJ world. The Scratch DJ Academy is open to the public and kids as young as three (and as old as 77) have been taught there since opening three years ago. It's a great place, though it's tough to find parking. Nevertheless, if you're in the LA area, this might be something cool for you to enroll your kid, or yourself in. You never know when your DJ skills might come in handy!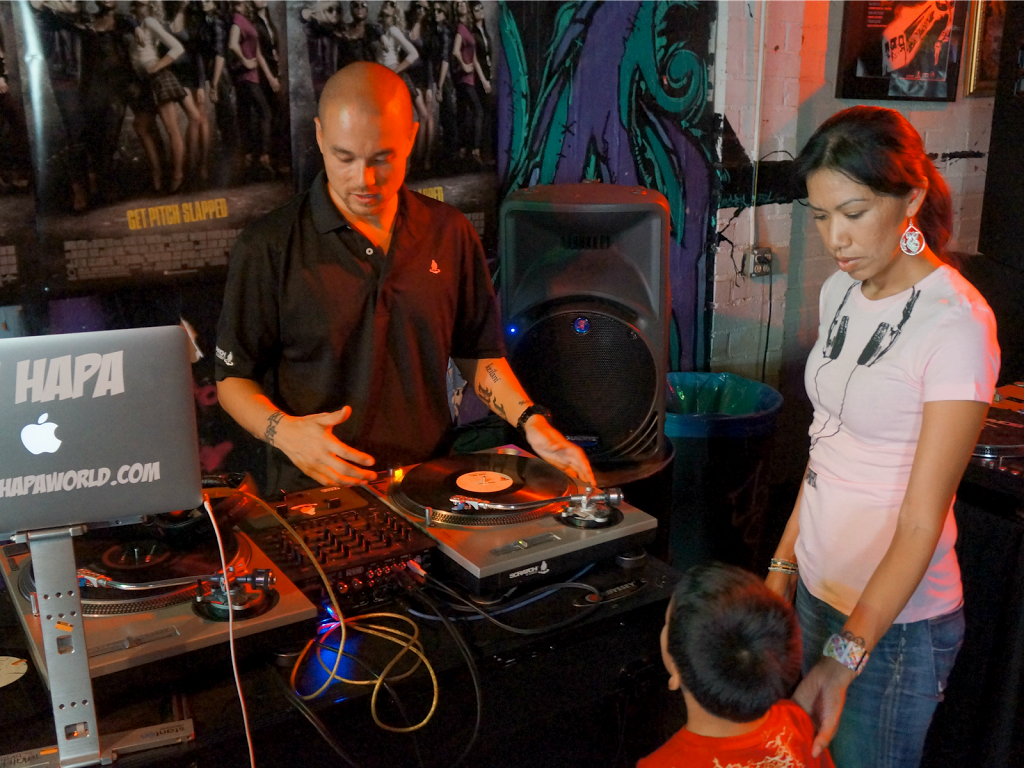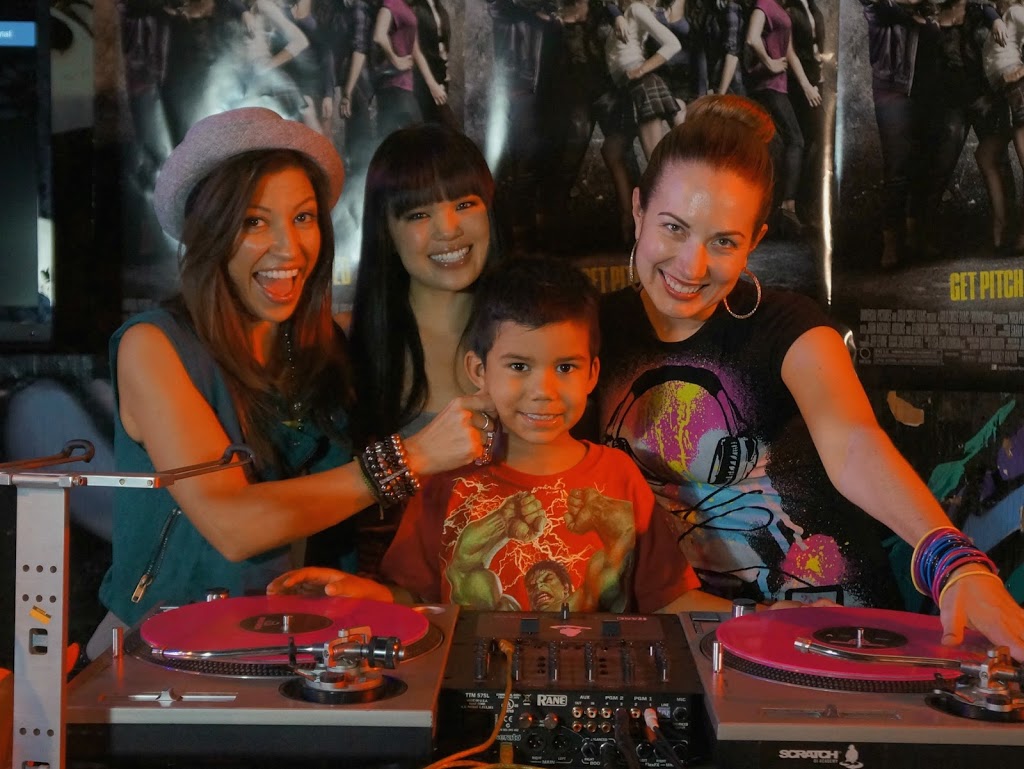 While at the Scratch DJ Academy, we were able to talk to Felipe Méndez, co-creater of the QnQ. Turns out, the Latino engineer didn't know much about the DJ'ing world until he connected with DJ Hapa. Proof that amazing things can happen if you step out of the box.
If you have dreamt of becoming a DJ an/or music producer and want a good laugh, you cannot miss this film!
Originally published on October 18, 2012. Last Updated on August 9, 2017 by Pattie Cordova