[disclaim]This is a sponsored post in partnership with Pebbles cereal.[/disclaim]
UPDATE: Check out our Pebbles Play Tour event coverage.
The weekend is coming up and I'm really looking forward to the Pebbles Play Tour happening on Saturday, July 9th. I'll be there as one of their bloggers covering the event and having the kids partake in all the FREE fun!!! Come hang out with me in Long Beach at the Copa Cabana Soccer Games. It'll be great – and you get to have Pebbles cereal treats. So yeah – total win.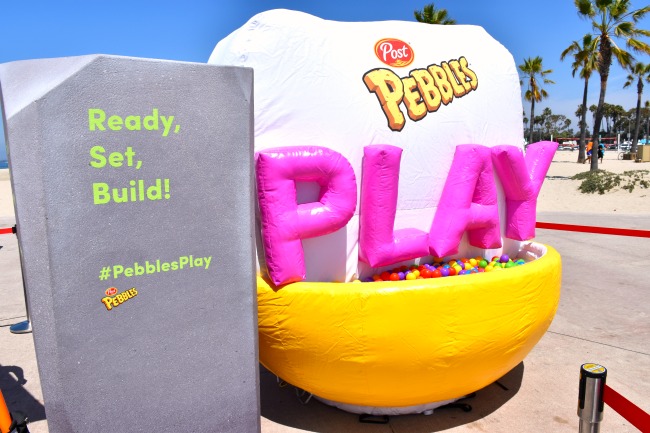 Pebbles Play tour
The Pebbles Play tour will travel across the United States, stopping at major cities and setting up an opportunity for familias to create, taste, experience and imagine with Pebbles… like never before!
Visitors will have the opportunity to hang out at the Pebbles Play Tour and take part in activities, including:
giving new life to a Fruity or Cocoa Pebbles cereal box by transforming it into a rocking guitar at the YOXO® Pebbles Play station. Don't forget to share your creations using the hashtag #YOXOtoys and #PebblesPlay;
exploring the energetic, playful world of Pebbles with Pebbles virtual reality goggles;
taking a seat inside a real life replica of the Flintstones Flintmobile. Snap a photo and upload to social media with the hashtag #PebblesPlay;
enjoying a Pebbles marshmallow treat. Choose either a vibrant, fruity flavor with Fruity Pebbles or extreme chocolate flavor with Cocoa Pebbles;
taking home a coupon for one dollar off a box of Pebbles cereal, so you can kick-start happiness in every day!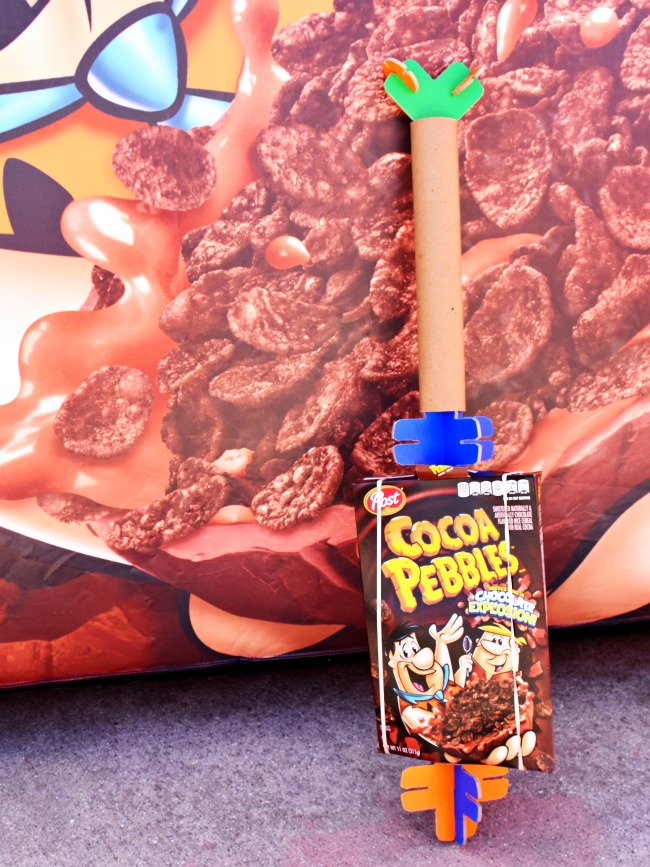 [disclaim]Connect with Pebbles!
Facebook at Facebook.com/PebblesCereal/events
Instagram via @PebblesCereal
Twitter by following @PebblesCereal[/disclaim]
Pebbles Play tour – Los Angeles
Where: Copa Cabana Soccer Games
Belmont Shore, 1 Granada Ave., Long Beach, CA 90803
When: Saturday, July 9 and Sunday, July 10
Time: 8 a.m. – 5 p.m.
Who: Open to families of all ages
How: Just show up!
Admission cost: Free
For more info: Visit Facebook.com/PebblesCereal/Events
Future Events Schedule
San Francisco
Stanislaus County Fair
900 N Broadway, Turlock CA 95380
Fri. 5 PM – 11PM, Sat. 12 PM – 11 PM, Sun. 12 PM – 12 AM
Friday, July 15 – Sunday, July 17
Admission cost: Adults $12, Senior (65+) $5, Ages 7 – 12 $5, Ages 6 & under Free
Sacramento
California State Fair
1600 Exposition Blvd Sacramento, CA 95815
10 AM – 10 PM
Friday, July 22 – Sunday, July 24
Admission cost: Adults $12, Senior (62+) $10, Youth $8, Child (4 & under) Free
Houston
Latin Fest
Jones Plaza, 600 Louisiana St, Houston, TX 77002
1 PM – 10 PM
Sunday, August 14
Admission cost: Free
Chicago
Festival de La Villita
Little Village, 26th St. and Kostner Ave., Chicago, IL 60623
Fri. 6 PM – 10 PM, Sat. 2 PM – 10 PM, Sun. 2 PM – 10 PM
Friday, September 9 – Sunday, September 11
Admission cost: Free
Hope to see you at one of the events!
Originally published on July 7, 2016. Last Updated on July 12, 2016 by Pattie Cordova