Summer is just around the corner and we need something to beat the heat. A Mexican paleta seems to be the perfect remedy for it. Mexican paletas come in two categories, either agua o leche, and usually leche is a couple cents more. The traditional paleta is made with wooden sticks (you know it is made in-house if the wooden stick is crooked).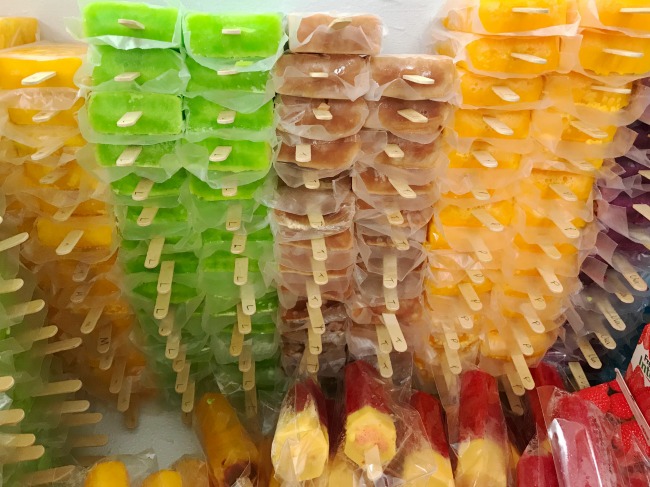 I took on the very difficult task of finding and tasting the Best Paletas in Orange County. All in the name of good journalism. Here are the top five paleterias in Orange County.
Best Mexican Paleterias in Orange County
La Michoacana Express
300 E. 4th St. #101 / Santa Ana
(714) 760-4334
11am-9pm
Leche: $2.50
Agua: $2.25
This place is brand new but it is proving to be worthy of the name La Michoacana. There are many with similar names, so do not be fooled. Each one is owned and operated differently. They offer a really good variety of agua and leche. Their best seller is mango con chile. I had the arroz con leche which was soo good. It was creamy and freckled with cinnamon all over. It is located in the heart of La Calle Cuatro or Downtown Santa Ana. This is a perfect place to enjoy a paleta on a bench while kids run around.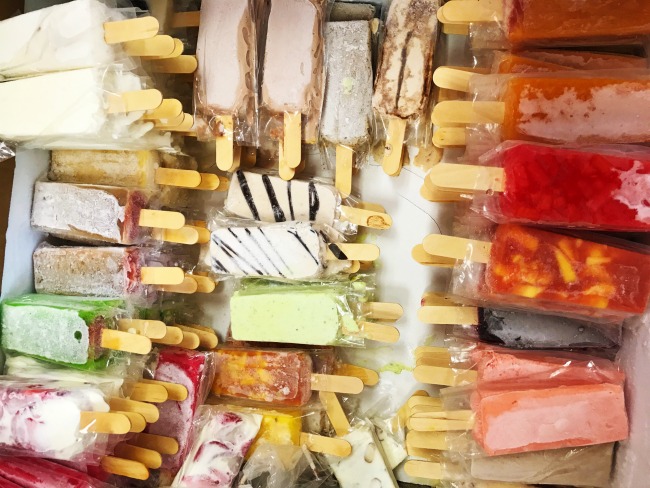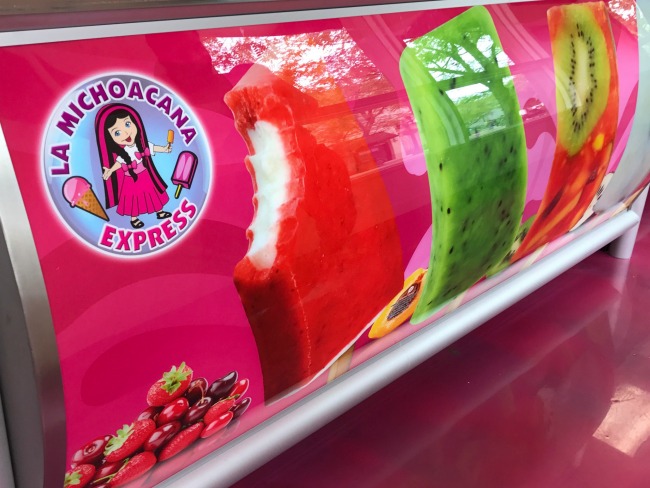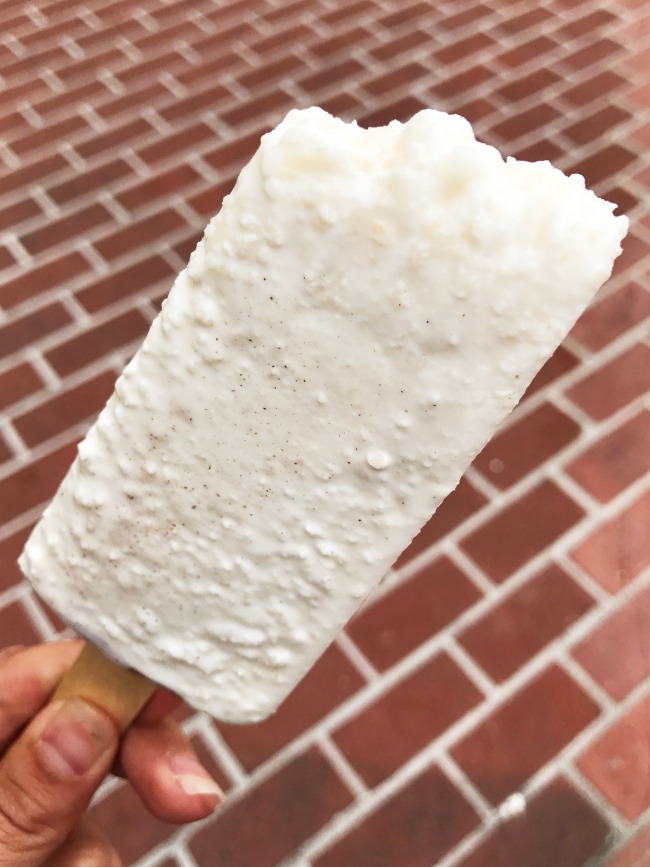 Paleteria Azteca
17292 McFadden Ave Suite G / Tustin
(714) 213-9720
10:30am-8:30pm
Leche: $2.25
Agua: $2.00
Tropical Fruits: $2.25
This is a family run paleteria, which you know means good homemade paletas. The family has been making them for generations. You can expect to find abuelo in the kitchen making, prepping and managing the whole system. He learned how to make awesome paletas from his youth in Michoacan. If you know paletas then you know the state of Michoacan in Mexico is the mecca of ice cream.
They offer 63 flavors of water and milk based artisanal popsicles. Even a black one made from Zapote Negro. My daughter loved the circus cookie popsicle and I went for my usual coco de agua. It had huge coconut shavings and they use coconut water for the base. Yummers!!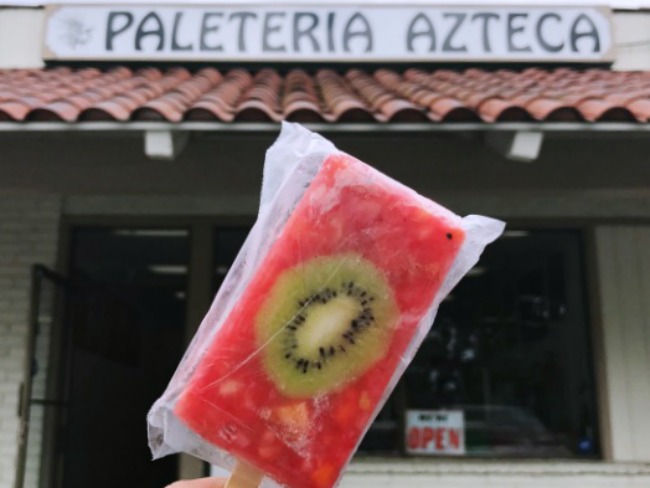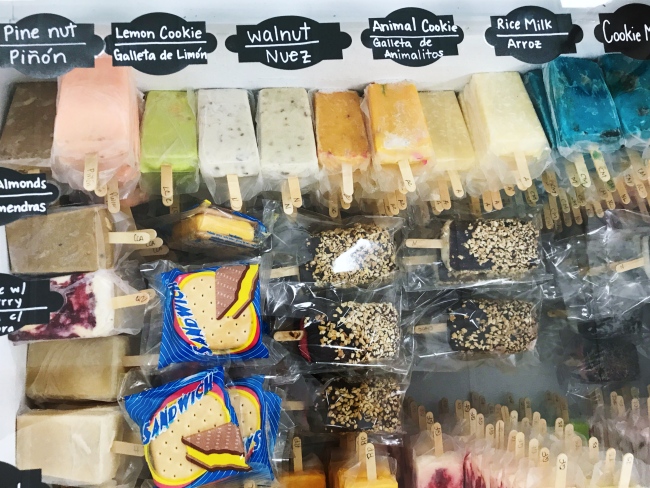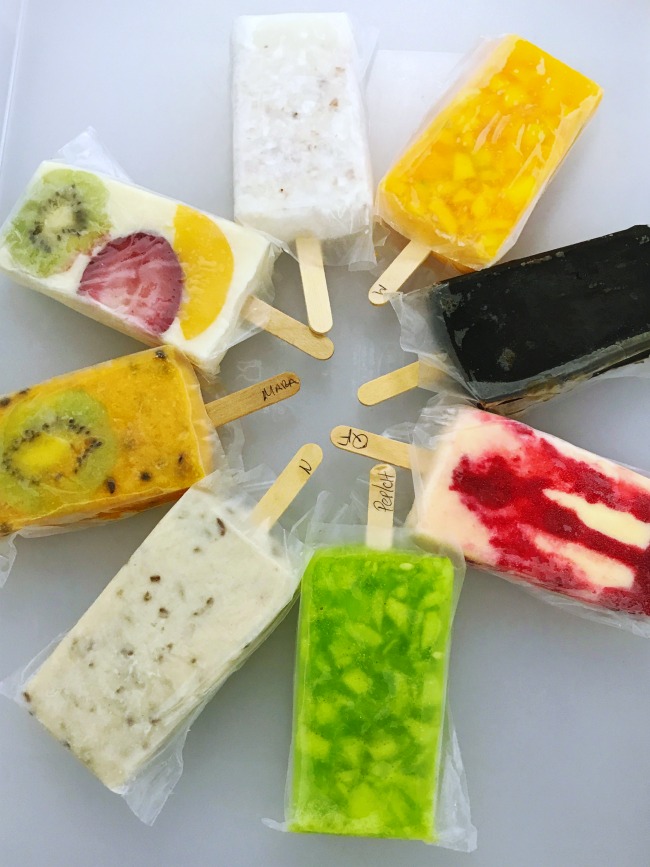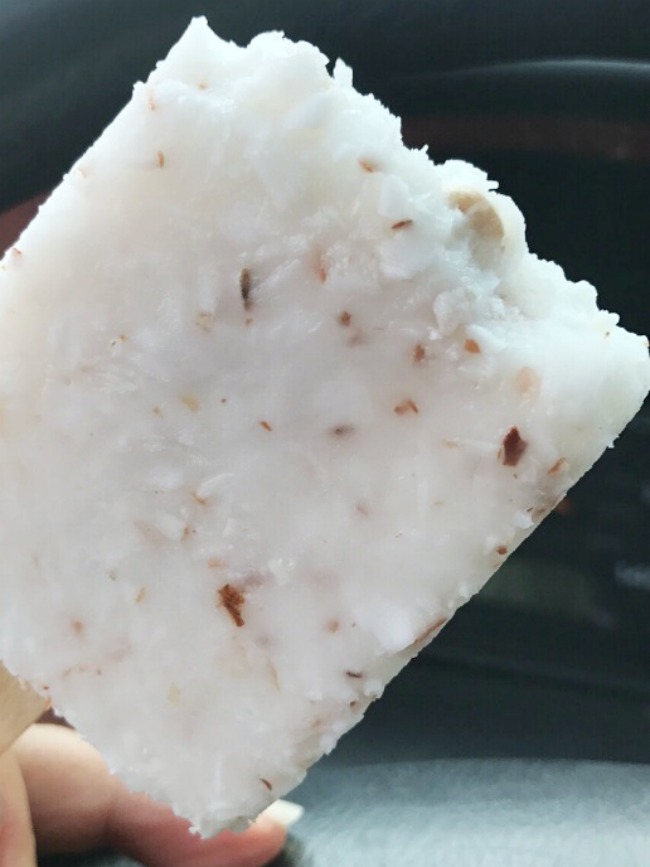 Delicias De Mexico
13466 Harbor Blvd / Garden Grove
(714) 590-0031
11:00am-9:00pm
Leche: $2.00
Agua: $2.00
This place has won Best Paletas by local newspapers, many times. Just by being there you can tell, since it's always busy. Even in the early morning when you wouldn't expect it to be busy. They have such a following that customers come in weekly to stock up their freezers. They have 23 flavors all made in house.
I loved their pineapple paleta, which has huge fruit chunks. They are famous for their membrillo and vanilla paleta which is so picture perfect. Membrillo is a jelly candy made from quince fruit, very traditional candy in Mexico. Give it a try next time your in Garden Grove.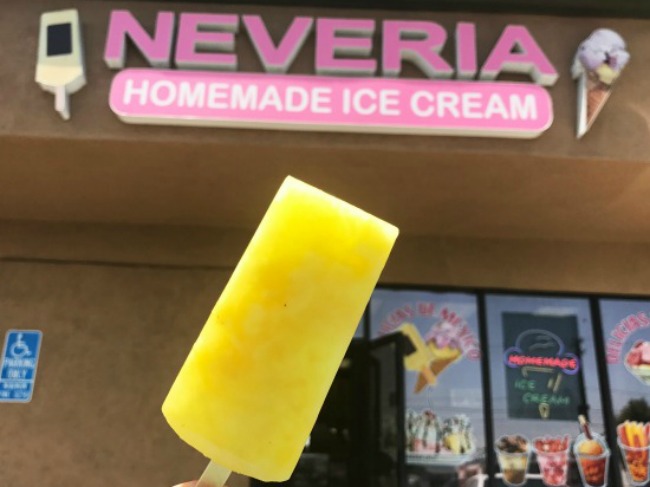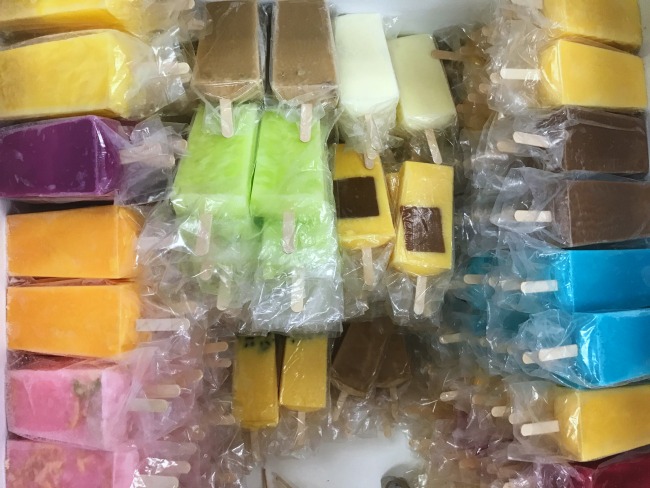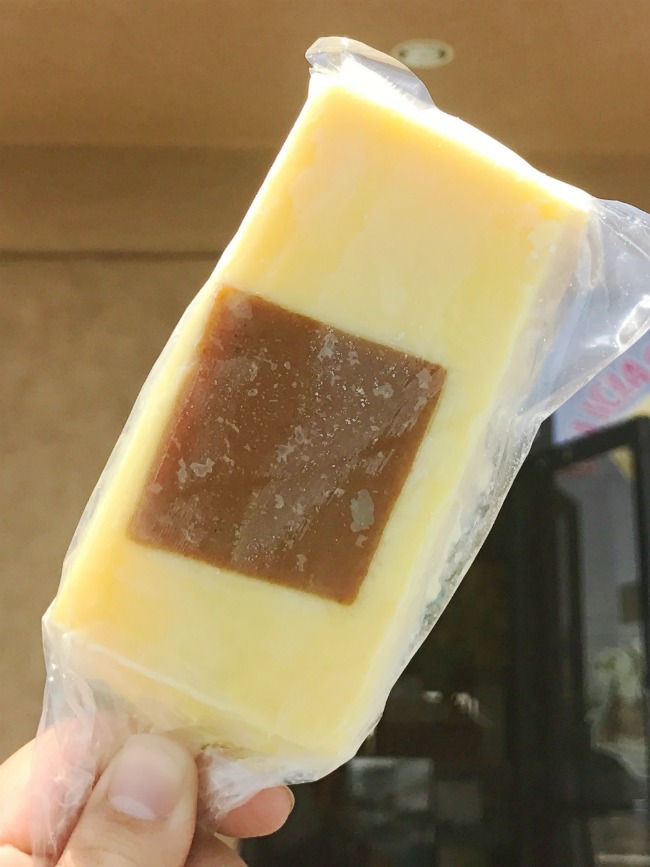 Neveria La Flor de Mexico
7151 Katella Ave / Stanton
12:00pm-8:00pm
(714) 761-2813
Agua: $2.35
Leche: $2.35
Another great paleteria is La Flor De Mexico which won Best Paletas by OC Weekly and has great reviews on Yelp. This is due to the fact that they are homemade. They offer 50 flavors, which change periodically depending on what's in season. They have traditional Mexican flavors, plus some more adventurous ones.
I truly enjoyed a mango strawberry popsicle made with coconut water plus chia seeds. Their Beso de Angel ( Angel's Kiss) is made with strawberry, cherry, marshmallows, almonds, and raisins.They have a true gift for combining flavors and making them super yummy. No wonder they are constantly a top popsicle maker in Orange County.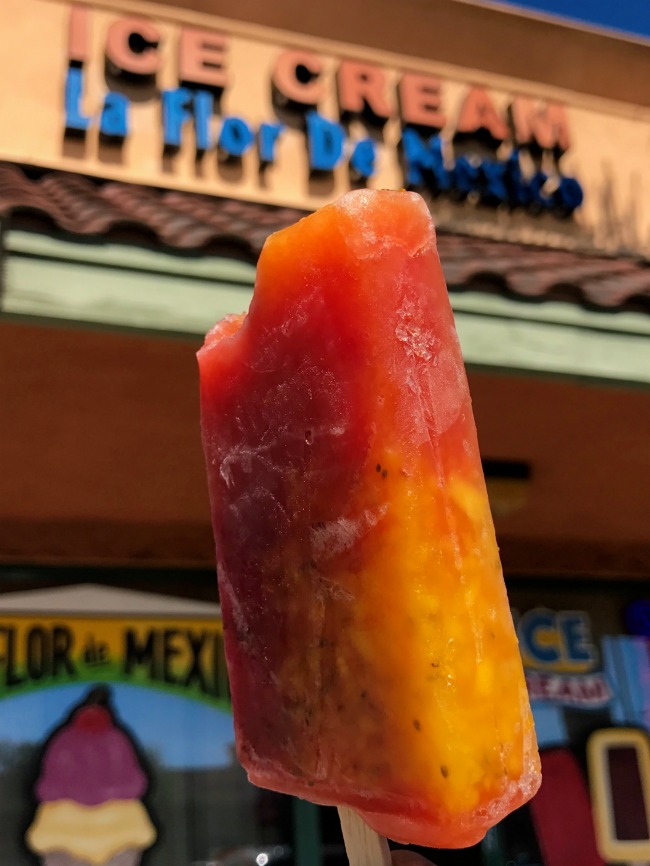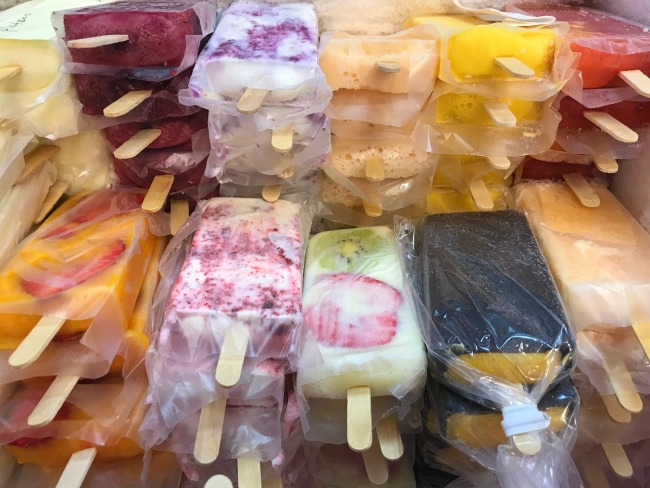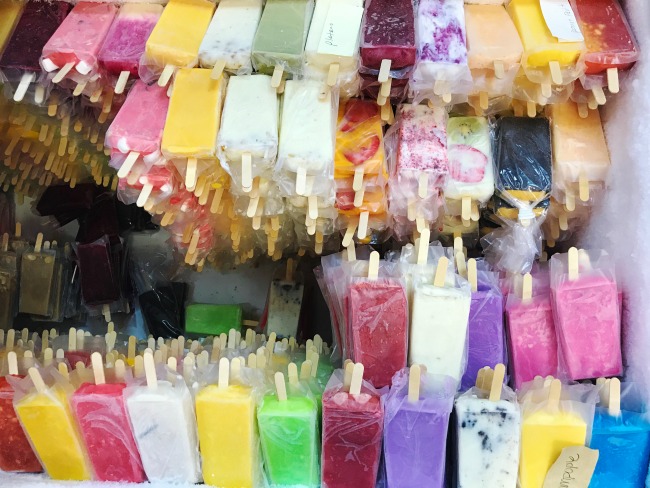 Paleteria La Flor De Michoacan
1750 S Main St / Santa Ana
Mon-Fri: 11:00am-8:30pm
Sat-Sun: 11:00am-6:30pm
(714) 664-0701
Agua: $2.00
Leche: $2.50
Kids Mini: $1.00
CASH ONLY
This is hands down the BEST place, in my humble opinion, for a true Mexican popsicle. This means each popsicle is not cookie cutter perfect, like the sticks are a bit crooked and not every one is exactly rectangle. This is what makes them even more traditional. It takes me back to visiting Mexico and getting a paleta at the plaza (downtown). It was not the nicest shop or nicest looking paletas but surely the best. This is exactly what Paleteria La Flor De MIchoacan is.
Their popsicles are made in house using fresh ingredients and family recipes. They even have a paleta of Tequila, just one of the many flavors. It is tucked away in a small run down shopping mall strip, don't let this discourage you cause the popsicles are worth it. This place is voted over and over "Best Paletas" not only in Orange County but Southern California. My only complaint is that it's only cash. La Flor de Michoacan is definitely a staple in Santa Ana for Best Paletas.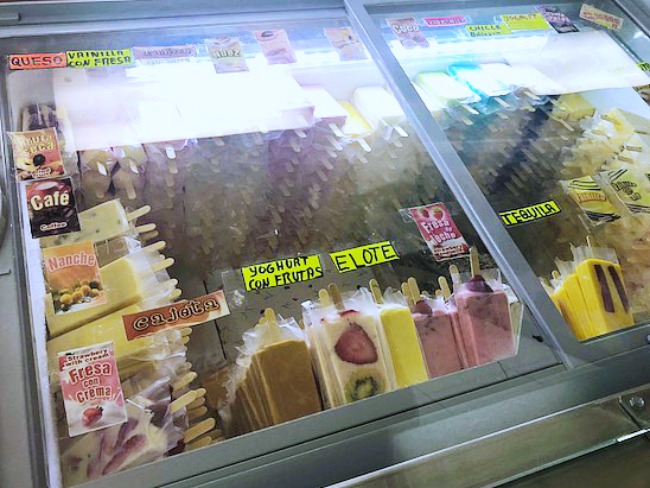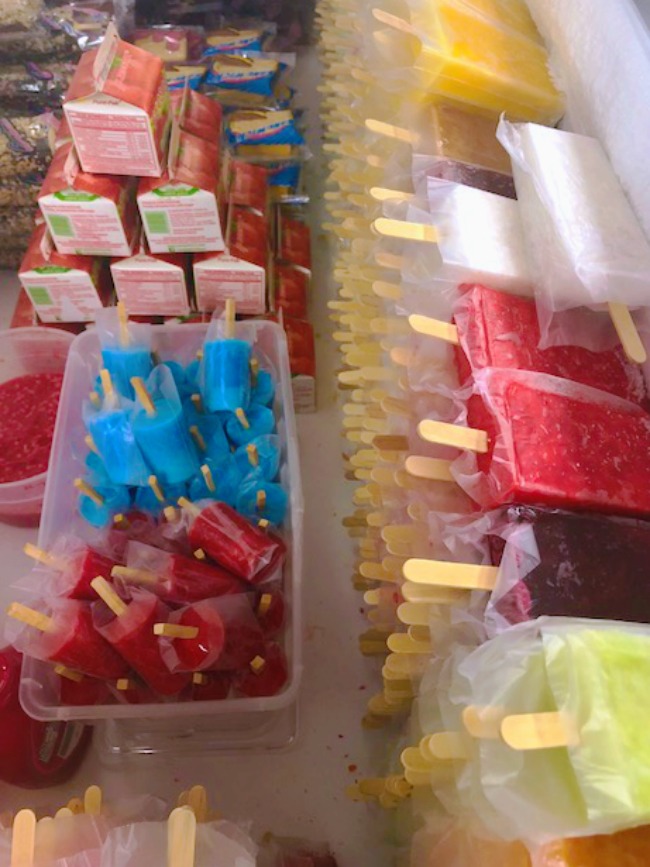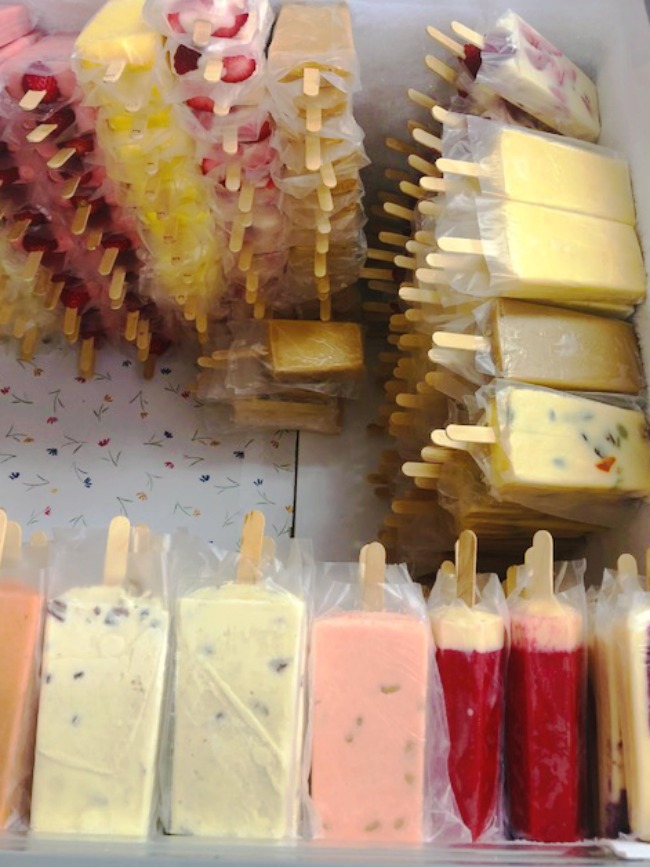 Doing the research for the Best Mexican Paletas was such hard work… but all in a days work for this blogging Mami. All five of these locations will not disappoint and especially on a sunny Southern California day. The great thing is that we get many of those, so more days to enjoy a yummy paleta. Let us know if we missed your favorite Mexican paleteria and we will enthusiastically try it. We might even add it to our list. Let us know if you go out and try these places… and share a picture with us. Happy eating!!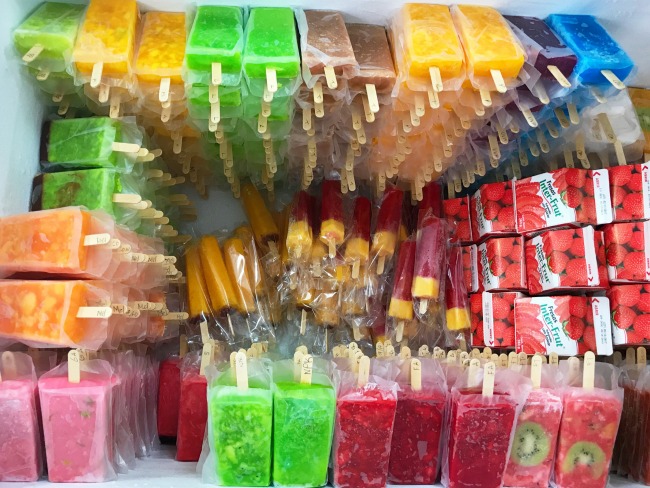 Originally published on July 10, 2018. Last Updated on May 21, 2019 by Pattie Cordova