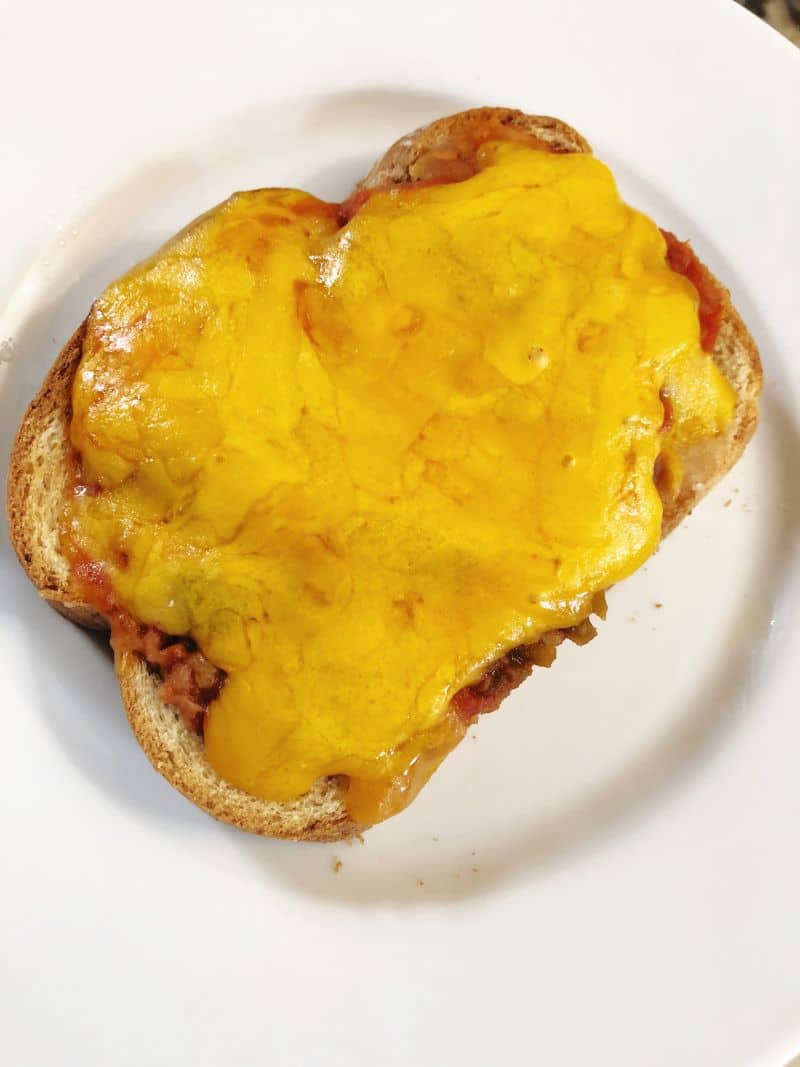 Mexican Molletes recipe: a warm open-faced sandwich
We love this Molletes recipe because you only need four ingredients – and even less if you want to make it kid-friendly for non-spicy eaters.
To make this recipe, you need refried beans, chunky salsa picante sauce (something like Pace will work), shredded cheese (we used cheddar) and bread . That's it! You can make this either in the over or a microwave will work too.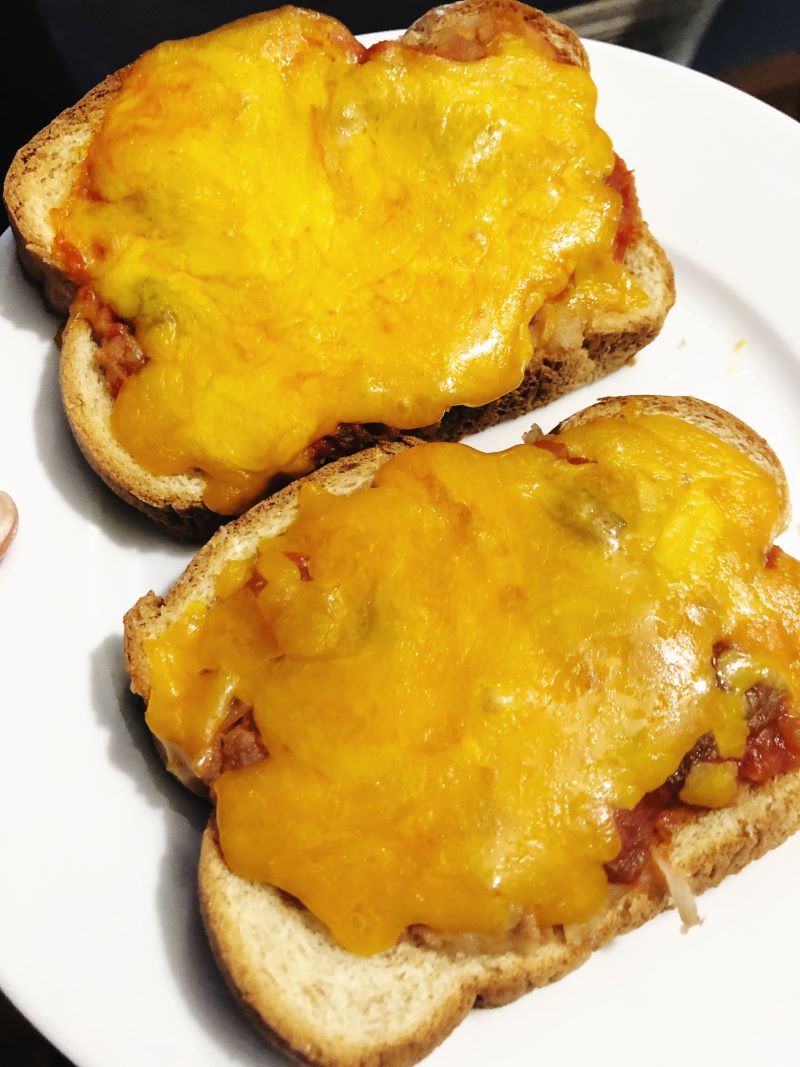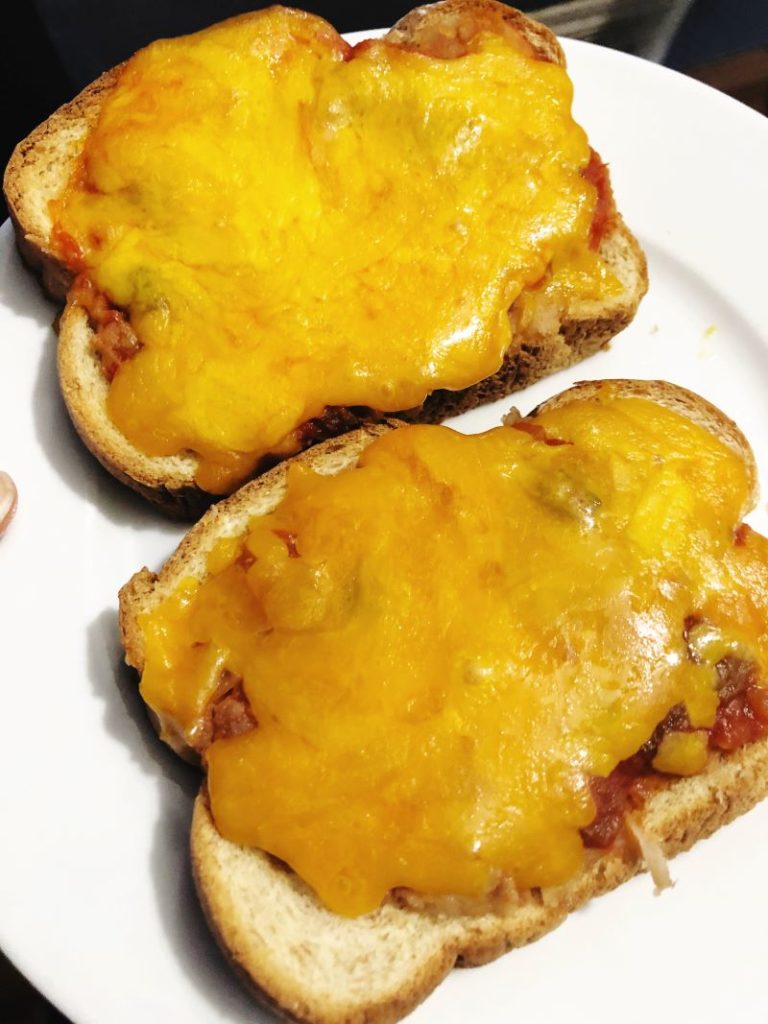 I used to work at a bakery in Santa Ana as a teenager and came across molletes there and that is how I found the recipe. What I love is that it is so easy to make, super affordable and you typically use bolillo bread but sandwich bread also works great and that is what I used this time around.
Molletes are typical in Spain and in Mexico with variations in each country. The ones from northern Mexico typically have refried beans, cheese and some jalapeno or serrano peppers. The ones from southern Mexico can have salsa or pico de gallo on top with some sort of meat or mushrooms. In fact – molletes are considered a distant cousin to the Italian bruschetta dish. Who knew? You can even make a sweet type of mollete, a desset like dish with sugar or honey on top.
These Molletes make for a quick snack in the afternoon – or even paired alongside with some Abuelita Mexican hot chocolate.
Molletes recipe
Ingredients
4 bolillos or sliced bread
1 jar of chunky salsa, we used mild to make it kid-friendly
1 bag of shredded cheese – we used cheddar but you can use any type of cheese, even the Mexican blend will work
1-2 cans of refried beans (we used dad's homemade refried beans)
Directions
1. Cut your bolillos in half. If you're using sandwich bread, place them out. If you're using a microwave you can put them on a microwavable plate. Otherwise, place them on aluminum foil-lined cookie sheet.
2. Spread a tablespoonful of refried beans on top of each piece of bread. (You may heat them up first if they are canned as that will also help melt the cheese later.)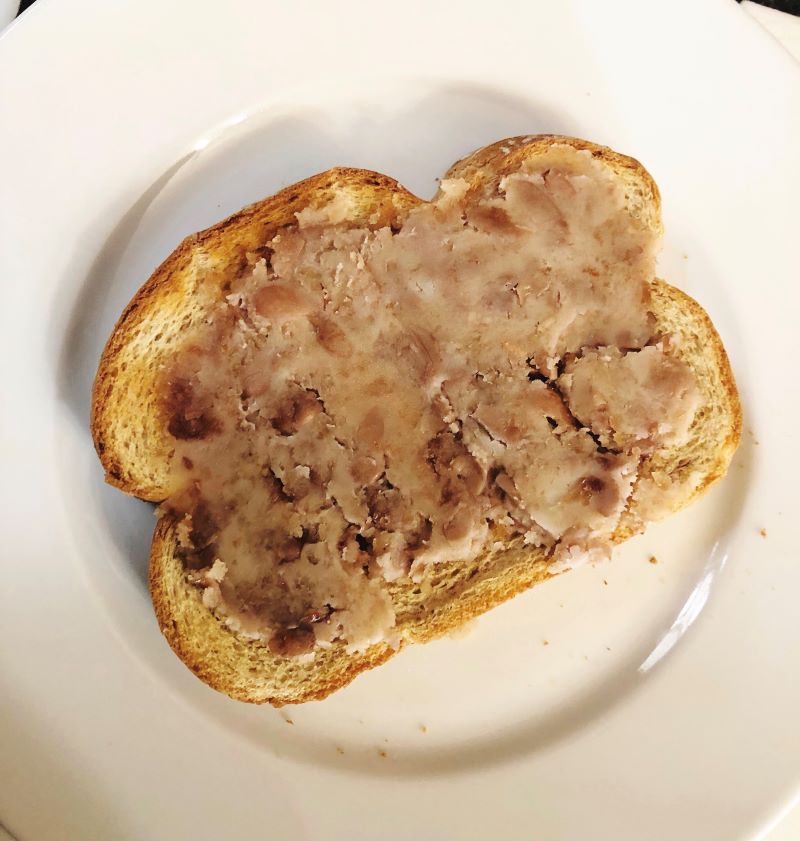 3. Put a tablespoonful of salsa on top of the beans on each slice of bread. Essentially you are layering toppings like a pizza.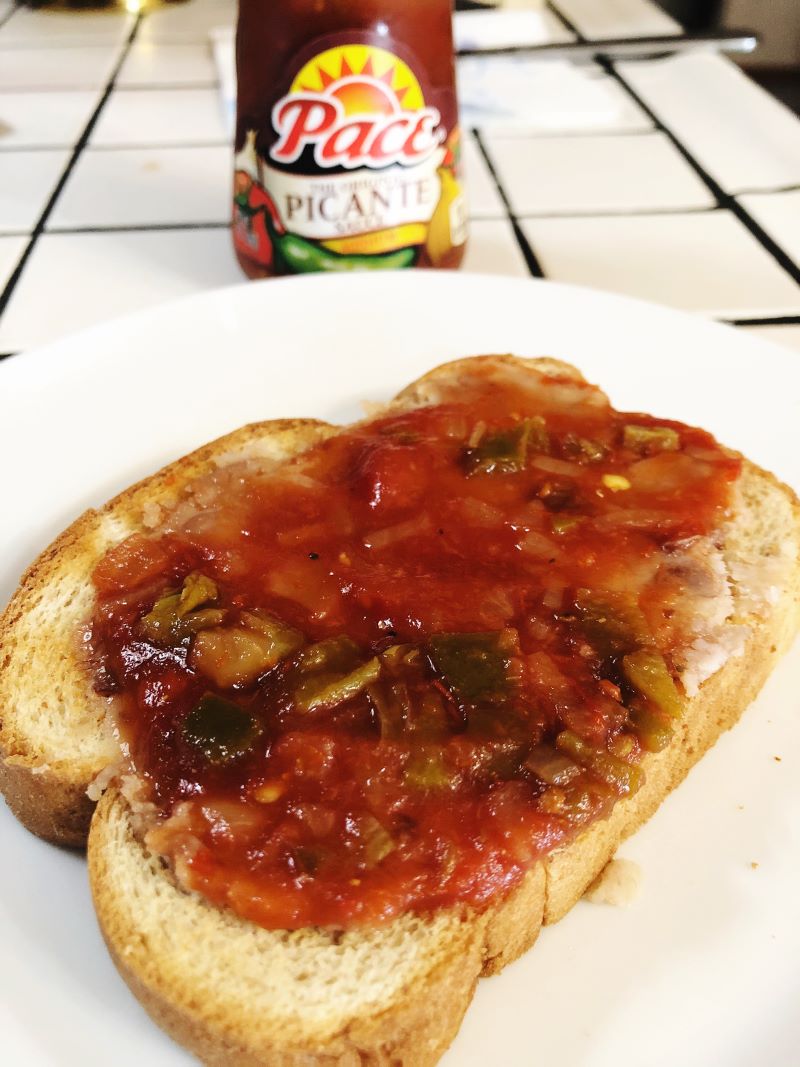 4. Add cheddar cheese on top of each slice of bread.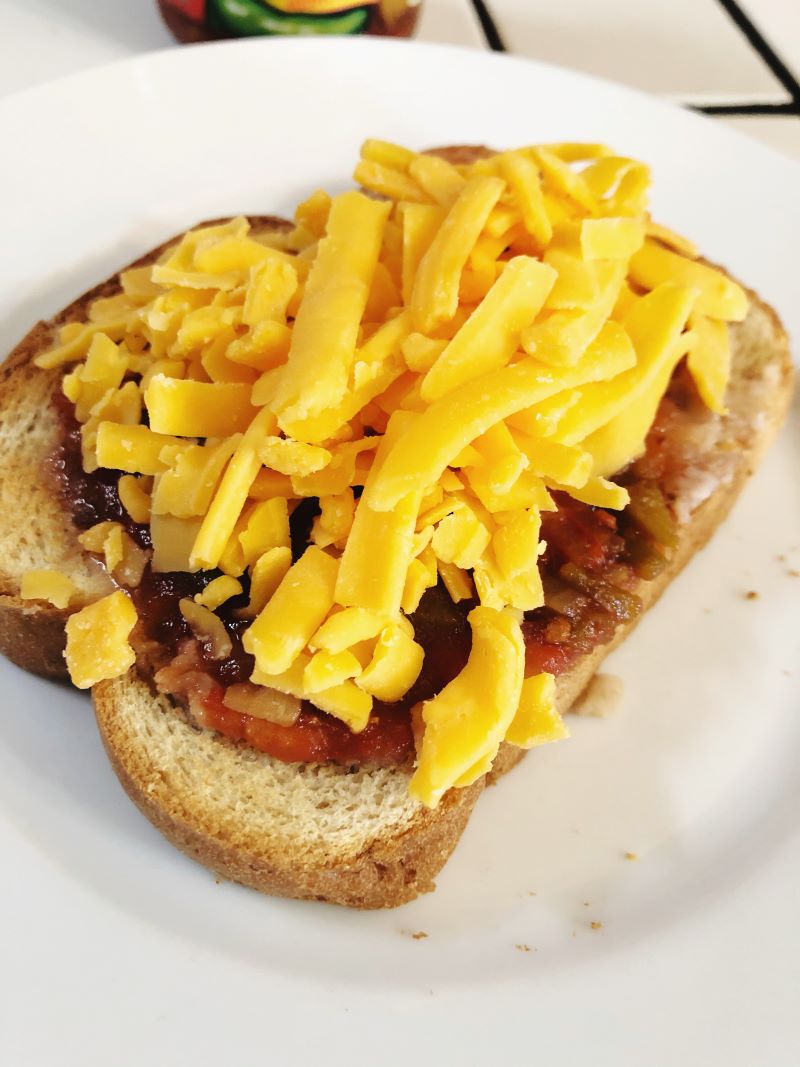 5. If you're using a microwave, put your molletes into the microwave and heat up for 30-45 seconds until the cheese melts. Tip: They will be hot so give them 5-10 minutes to cool down before you eat them.
If you're using an oven, put them in a pre-heated oven at 350 degrees until you see the cheese starting to melt and bubble.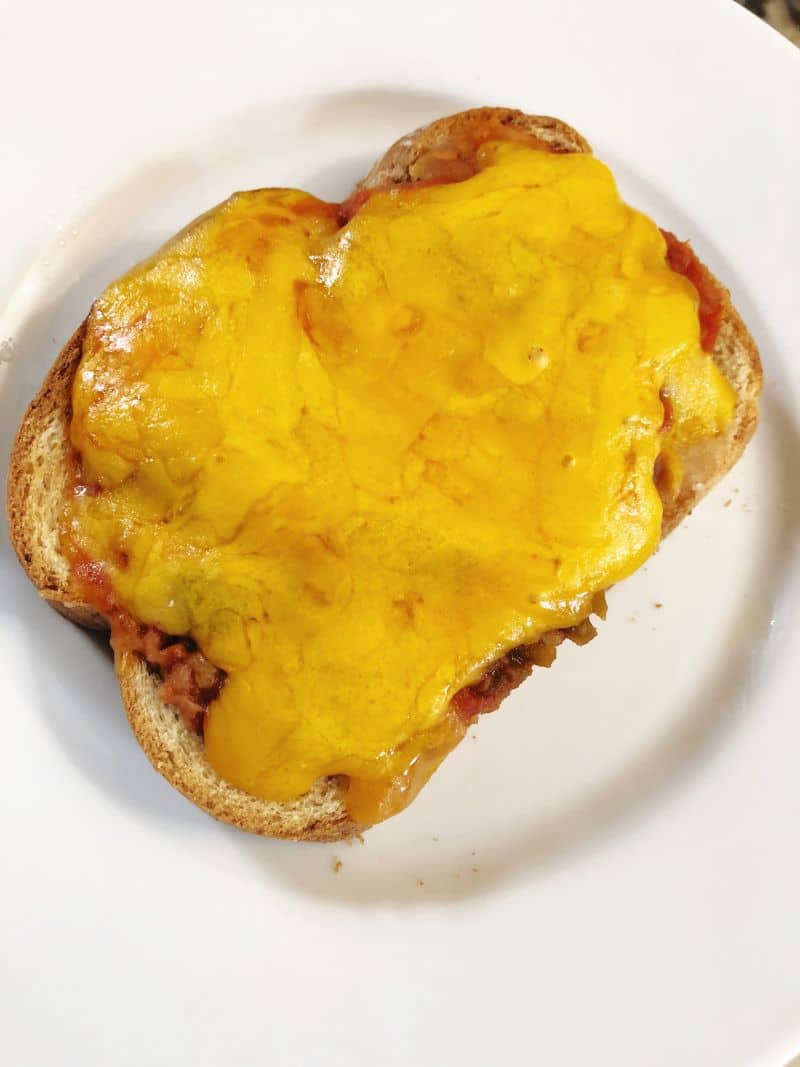 Variation for picky eaters: We know kids can be picky so you can always just add the beans and cheese and skip the salsa.
We hope you enjoy making this super simple recipe great for the entire familia. And it's also vegetarian friendly too!
Thank you for reading! Stay updated on fun things to see, eat and do in Orange County by following us on Facebook, Instagram and TikTok!
Originally published on March 21, 2020. Last Updated on March 23, 2020 by Pattie Cordova