Today I am wearing a watch… not a fancy nancy watch – but a "this looks like it belongs to a 5 yr. old" watch (and I like it!).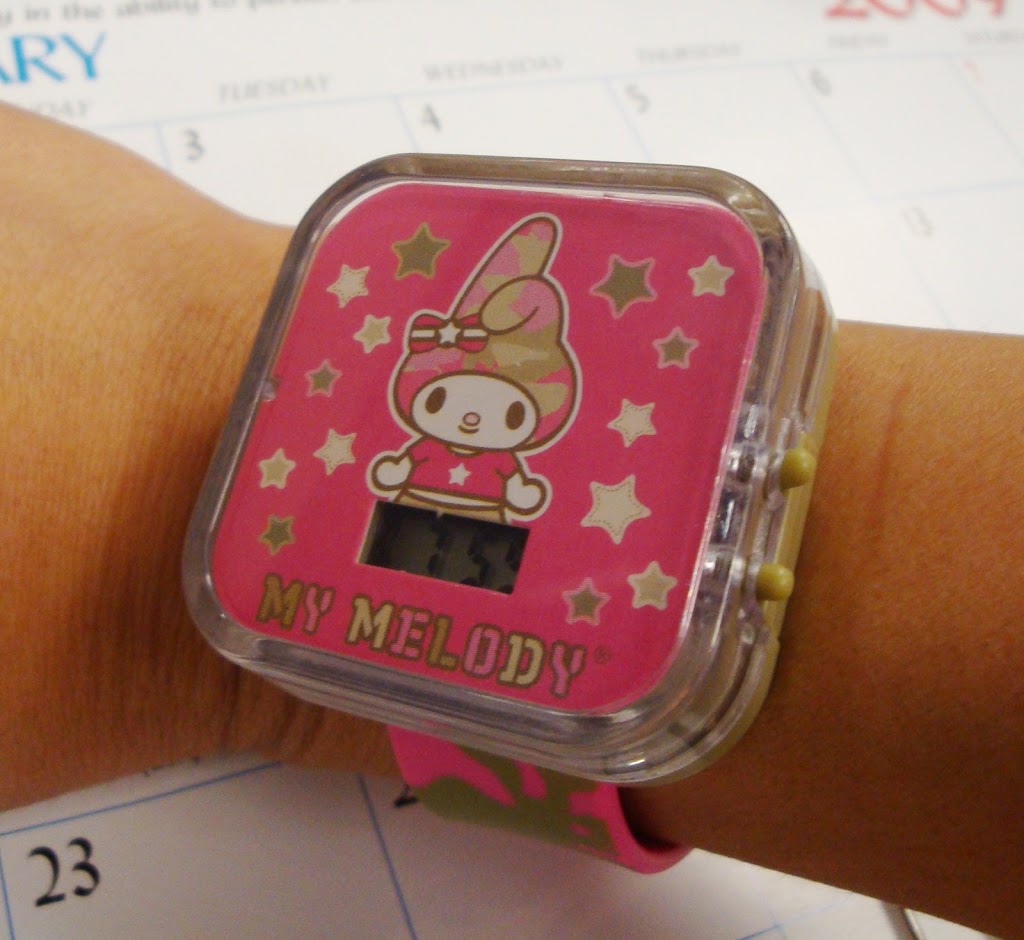 My niece tells me these watches are free right now in Happy Meals. Guess she's gonna have to get more 'cause I just stole the three she had. Here's the rest of the collection (also proud owner of the purple one and the green/red one)
I'm also wearing an awesome vintage charm necklace with a fuschia top.
I spend my lunch time visiting my bebe at either my mom's or my MIL's home (depending on the day of the week). What's nice about this arrangement, besides having a chance to play with the Logan-bear, is that I get a homemade lunch from them. Yesterday, my mom made me flour tortillas and salsa to accompany a plate of white rice and veggies (zucchini, onion and tomato). YUM
Originally published on February 24, 2009. Last Updated on February 12, 2016 by Pattie Cordova