Update: Click here to read about my Knott's Scary Farm Halloween Haunt 2013 experience and here to see all 114 pictures that I took during a behind-the-scenes tour.
Scary Farm's Haunt is almost here! Having been to my first one last year, I can tell you what to expect: fear, food and lots of fun!
This year, the Southern California theme park, Knott's Berry Farm is bringing back it's pre-scare boofet (so delicious) and they have hotel packages that make a night away so convenient. Early admission tickets help save some money at this year's visit. I have all the info you need listed below! Not to mention, an opportunity to win two tickets to this year's Knott's Scary Farm Haunt.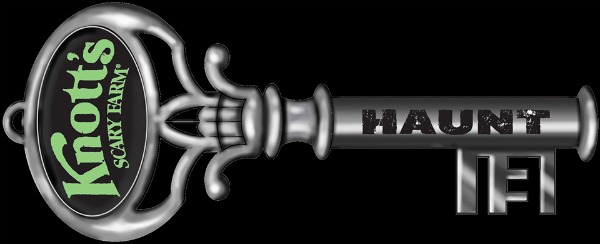 Image courtesy of Knott's Berry Farm
Knott's Pre-Scare Boofet and early Admission Tickets
Single night admission tickets can be purchased online for as low as $38, that's $24 off the regular price ($62). If you're a season pass holder, you have the opportunity to save $30 off the admission price. Of course, there are also plenty of nice add-ons that you can get along with your admission ticket, including the pre-scare boofet. The opportunity to munch with the monsters comes before Haunt. I did this last year and I was so freaked out when Haunt started that I almost wished I hadn't ate so much beforehand. See all the deals for Knott's Scary Farm Haunt here.
Hotel Packages
By the time the night is over, you're probably not going to want to drive home. Luckily, Knott's Berry Farm offers you some great hotel packages after the cucuy (boogieman) is done with you. Packages start at $149 and include two Haunt admission tickets, room accommodations and hotel parking. Other hotel packages include extras.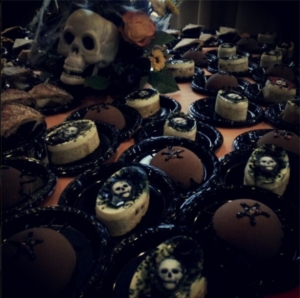 Dessert from last year's pre-scare boofet.
This is not a sponsored post. I will be attending Knott's Berry Farm Haunt as a guest of Knott's Berry Farm. All thoughts and opinions remain my own.
Originally published on September 2, 2013. Last Updated on September 1, 2016 by Pattie Cordova