When my second son was born, I specifically asked for my oldest to be in the room. I wanted him to know that he was there when his baby brother was born. From the beginning of my contractions to the joyful end where the baby meets his family, my (then) three and a half year old was involved in the process. However, he has never really known how babies are made. He just knows that they come from the mommy.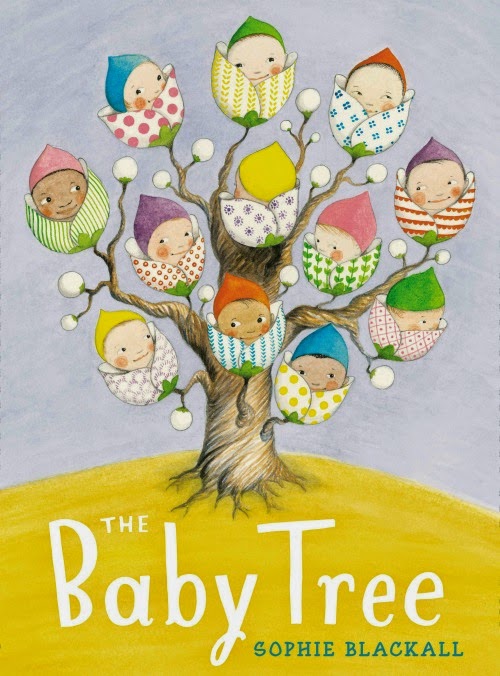 Now, at six and a half year old, he is finally getting a broad overview of how babies are made thanks to The Baby Tree by Sophie Blackall. I also brought my almost three year old into the conversation with this easy to read, and visually appealing book.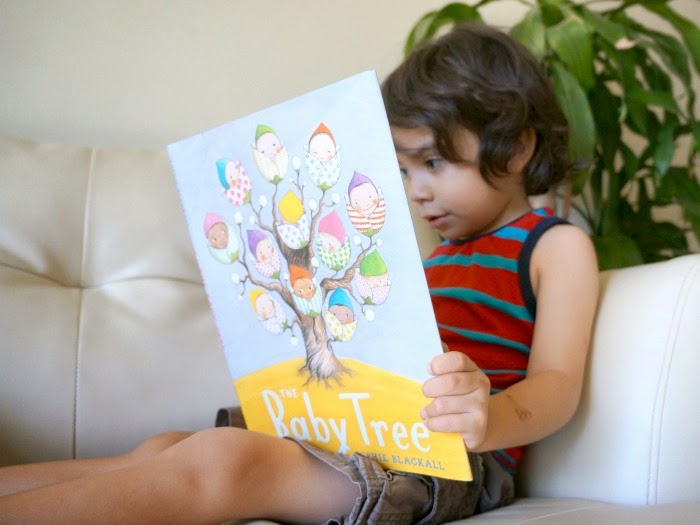 I've even caught my youngest flipping through the pages while his brother is at school. The illustrations are gorgeous. They have light strokes with detailed color and visually appealing images. There are a lot of illustrations in the books, including the "how" of babies.
It's always fun to see what kids think of when they're asked how babies are born. They're flat out hilarious, and because most kids don't know where babies come from, they ask adults.
The Baby Tree is all about others answering a young boy his most pressing question, "where do babies come from?" And really, the book could have been made with the kids in the following video in mind. Watch it and see the hilarious answers that they give.
I took a cue from The Baby Book and asked my kids where babies come from. Of course, they did answer, "from the mommy," but I took it a step further and asked them what they think babies do in the mom's belly. Watch the video to see what they answered. You'll also find out what they like to do best.
I invite you to read The Baby Book, out in stores now. It's great for kids ages 5 through 8. The book is very easy to follow and it has a great overview of how an egg is fertilized and the growth of the baby. For the older kids, you might even want to read the more detailed process included as the last page of the book. I skipped this for my six year old because I don't think he really understands, or cares, at his age. We'll revisit the book when he's a little bit older.
If you like The Baby Tree, you might also want to follow Penguin Kids on Twitter and Facebook. They have a host of other books that your kids might enjoy. Especially for Summer reading programs!
[disclaim]This is a sponsored post. I received compensation and a copy of the book to facilitate this post. All thoughts and ideas remain my own.[/disclaim]
Originally published on May 16, 2014. Last Updated on August 9, 2017 by Pattie Cordova