Here in Southern California it feels like we're right in the middle of Summer still – even though we're heading into September. So to combat the heat, we've been making smoothies with powdered milk for our meals and snacks, and we're using Nestle NIDO to make them.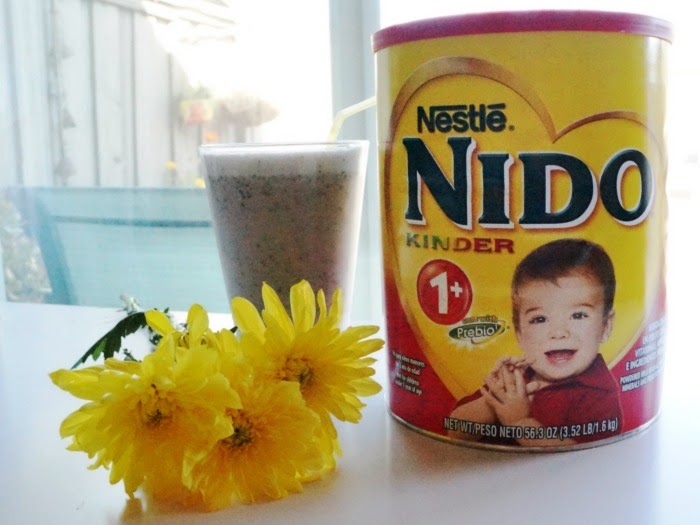 We love making smoothies with powdered milk at home because they are super simple to put together, extremely vegetarian friendly, and we get to top off our fruit and veggies intake!
It also gets our diet back on track – especially after we've had our share of trips, excursions and activities these last few months. We ate our share of ice cream, fortune cookies and sourdough bread while in San Francisco, and then there was our meal at Denny's Diner where we devoured avocado sandwiches.
Of course, I can't forget about the snacks that we had during our parties, like the "Reading under the Stars" get together and our Disney Jr. fiesta! Boy – we had an awesome Summer! And now, we need to get back on track.
So we partnered with Nestlé NIDO to introduce this easy-to-make powdered milk product to the kids. However, because the chiclets are not used to drinking cow milk, I decided to simply add it to a smoothie that is chock full of fruits and veggies.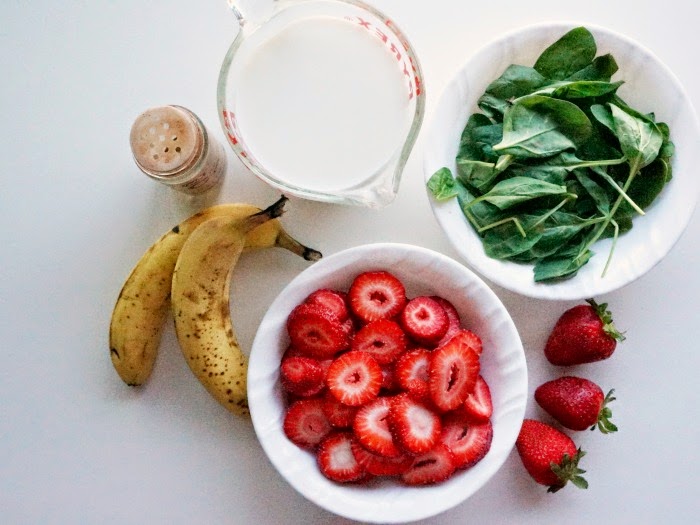 Nestle NIDO Kinder 1+ is a powdered milk beverage with 13 vitamins and minerals to help support your child's healthy growth and development. NIDO 1+ also contains Prebio1, an exclusive blend of fiber. Fiber helps to maintain a healthy digestive system and keeps the kids "regular." It's also an easy way to ensure that kids are getting all the vitamins and minerals that they need!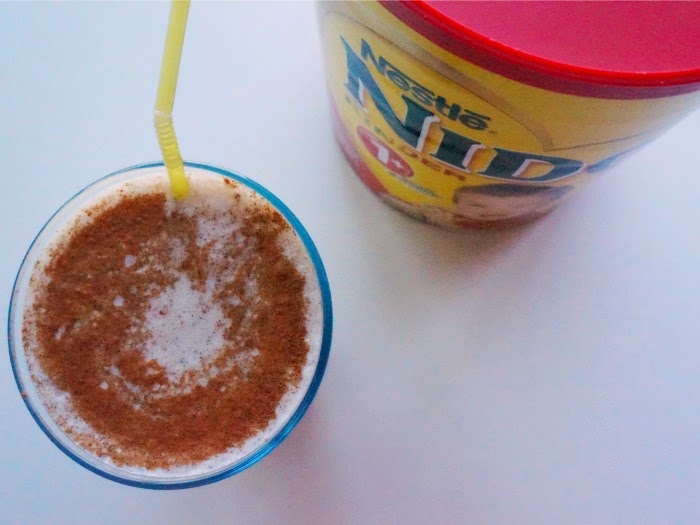 Make a smoothie with powdered milk (Nestle NIDO KINDER 1+)
Prep Time: 5 min
Servings: 4
Ingredients
1 cup spinach
2 cups strawberries
2 cups prepared powdered milk (we used Nestlé NIDO 1+)
2 cups ice cubes
2 ripe bananas
cinnamon to taste
Directions
Place all ingredients in blender; cover.
Blend until smooth.
Sprinkle with cinnamon and serve immediately.
My six year old and I love making smoothies together, and it's even more fun when we get to create something for the first time! He also makes a hilarious kitchen partner which makes it even more entertaining. Check us out making "The Logan Special" with Nestlé NIDO KINDER 1+.
The verdict is in, and it seems that powdered milk makes a delicious smoothie! Have you tried this recipe? Let us know in the comments below. And if you're looking for more recipes to try, be sure to check out our website for tons of ideas. Thanks for reading, and we hope you enjoy your next smoothie!
Originally published on August 31, 2014. Last Updated on February 20, 2022 by Pattie Cordova