This weekend, Universal Pictures hosted the chiclets and I at an early screening for The House With a Clock In Its Walls (out in theaters and IMAX on Friday, September 21st) at The Americana at Brand, where they also happen to have their Magical Escape Experience!!! We couldn't do one without doing the other, so off we went.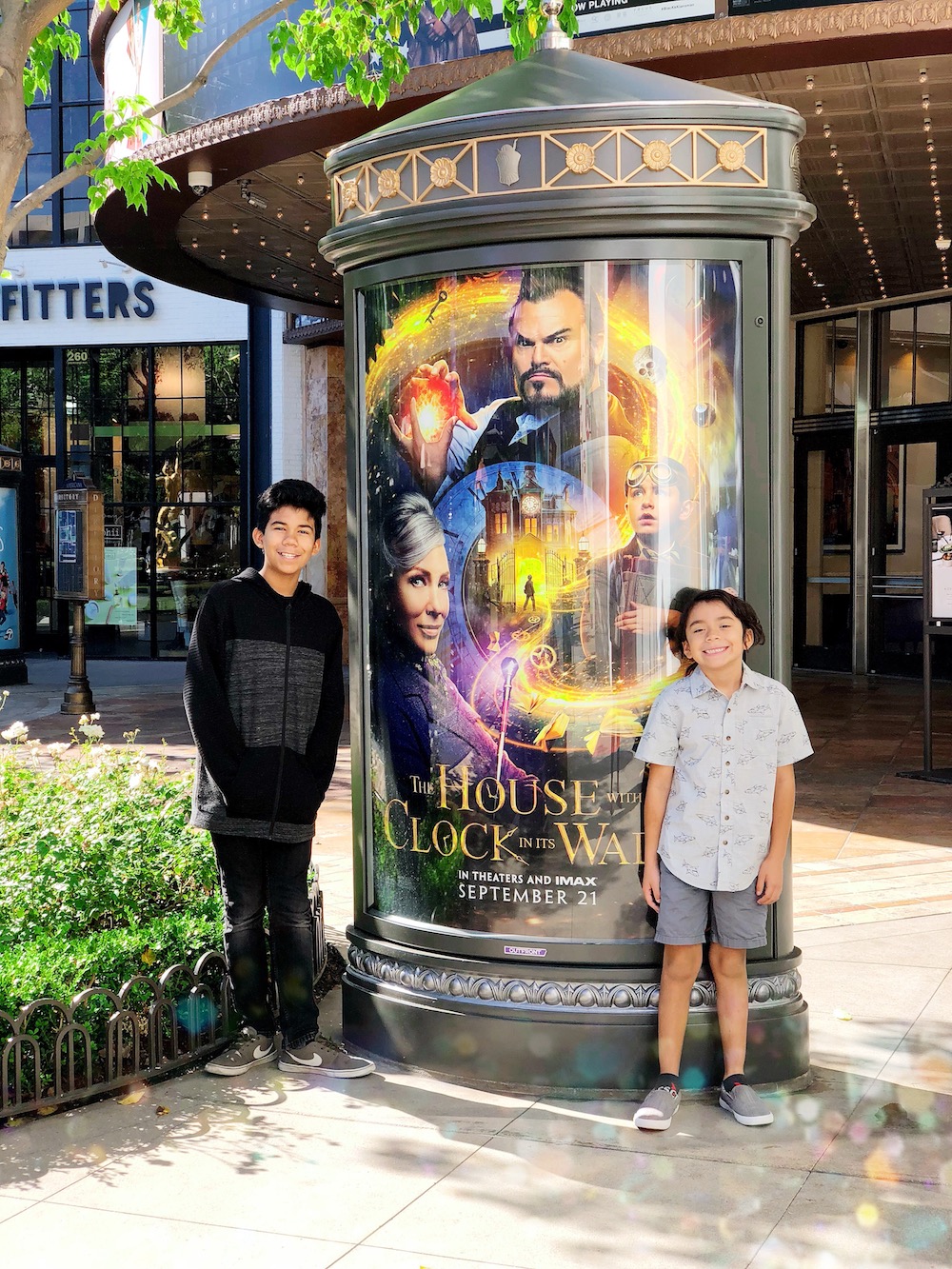 The House with a Clock in its Walls is rated PG and in the words of my youngest chiclet, "it's a thriller for a seven year old like me." Jack Black an Cate Blanchett are incredibly funny and down to earth, and their young co-star, Owen Vaccaro, does a great job of bringing the character to life in a way that is relatable to kids everywhere.
About The House with a Clock in its Walls
In the tradition of Amblin classics where fantastical events occur in the most unexpected places, Jack Black and two-time Academy Award® winner Cate Blanchett star in The House with a Clock in Its Walls, from Amblin Entertainment. The magical adventure tells the spine-tingling tale of 10-year-old Lewis (Owen Vaccaro) who goes to live with his uncle in a creaky old house with a mysterious tick-tocking heart. But his new town's sleepy façade jolts to life with a secret world of warlocks and witches when Lewis accidentally awakens the dead.
Based on the beloved children's classic written by John Bellairs and illustrated by Edward Gorey, The House with a Clock in Its Walls is directed by master frightener Eli Roth and written by Eric Kripke (creator of TV's Supernatural). Co-starring Kyle MacLachlan, Colleen Camp, Renée Elise Goldsberry, Vanessa Anne Williams, Lorenza Izzo and Sunny Suljic, it is produced by Mythology Entertainment's Brad Fischer (Shutter Island) and James Vanderbilt (Zodiac), as well as Kripke.
My older one won't admit it, but I could see him hiding behind the arm of his sweater in more than one instance. Even so, I would totally recommend this film for families who are just getting into the "scary movies" stage. It's a great movie to introduce chiclets into these types of movies, but keep it light-hearted at the same time.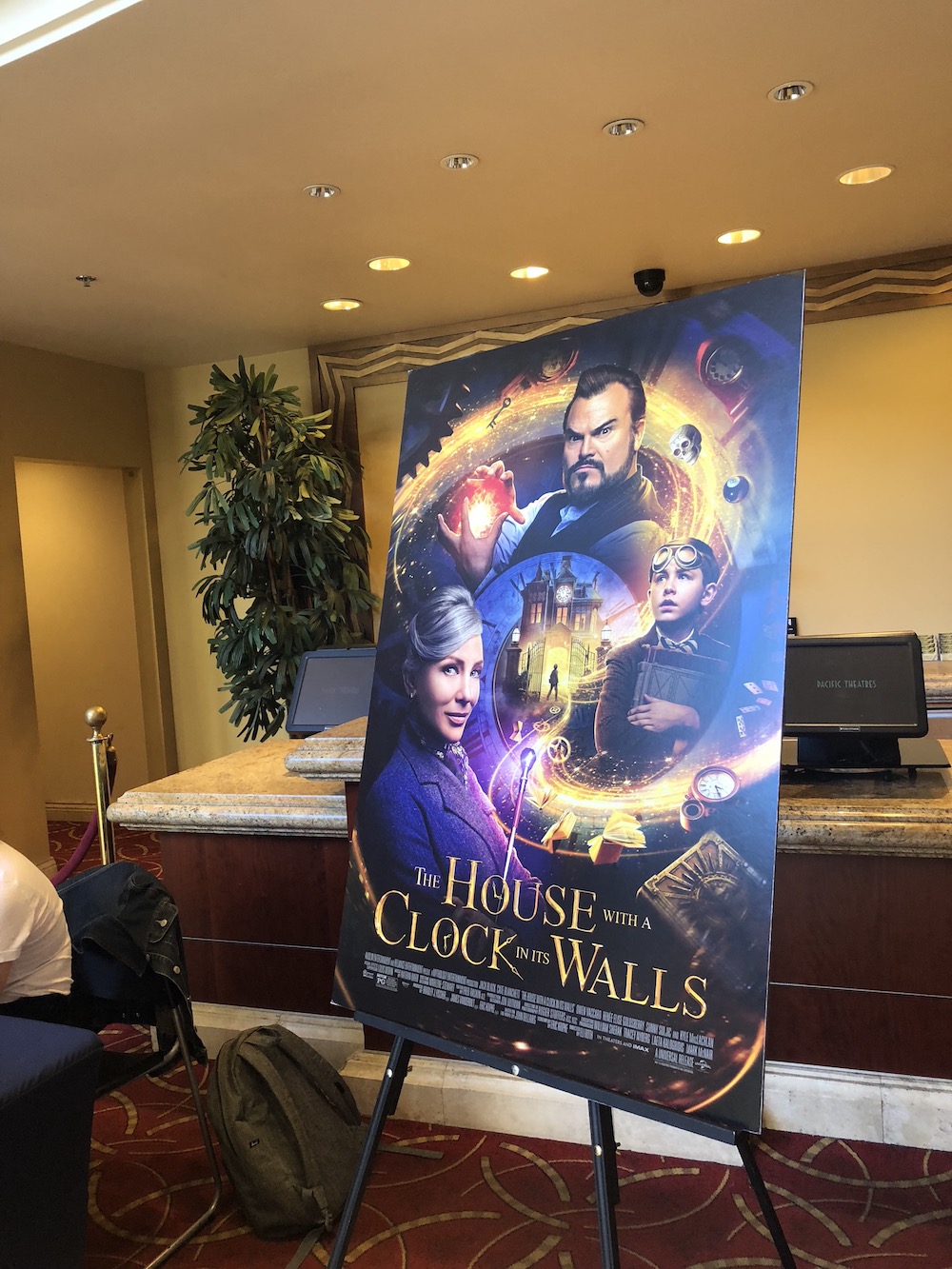 After the film, we walked over to The House with a Clock in its Walls – A Magical Escape Experience. This is located by the edge of the mall and it's FREE!!! It's a super cool thing to do, and you can do it even without having watched the film. They allow about 12 people in at a time and you have to find a key to start off and then from there you follow the steps. There are two rooms and at the end, you can take a picture which is then emailed or texted to you. It's a lot of fun, and definitely something fun to do while you're there.
The House with a Clock in its Walls – A Magical Escape Experience
WHERE: The Americana at Brand, Glendale, CA 91210
WHEN: Weekend of September 21, 2018
HOURS: 11:00 AM – 7 PM
Free to all guests, and all ages. Children under 18 will require a guardian's signature.
The Experience takes approximately 20 minutes.
Check in with an attendant at the venue to register for an entry time.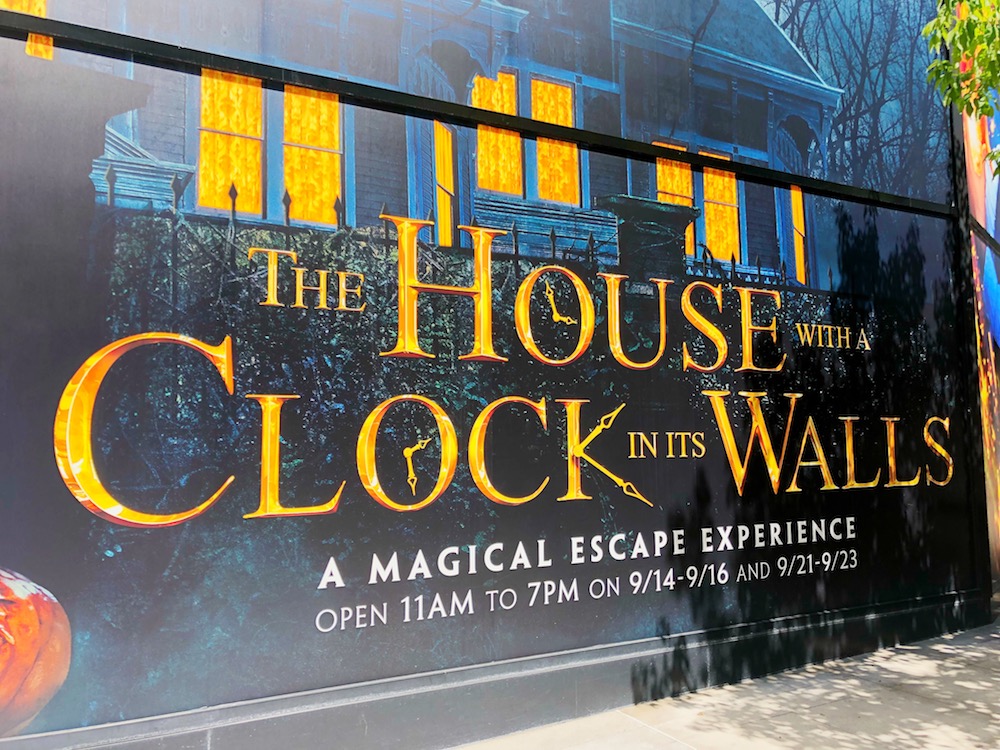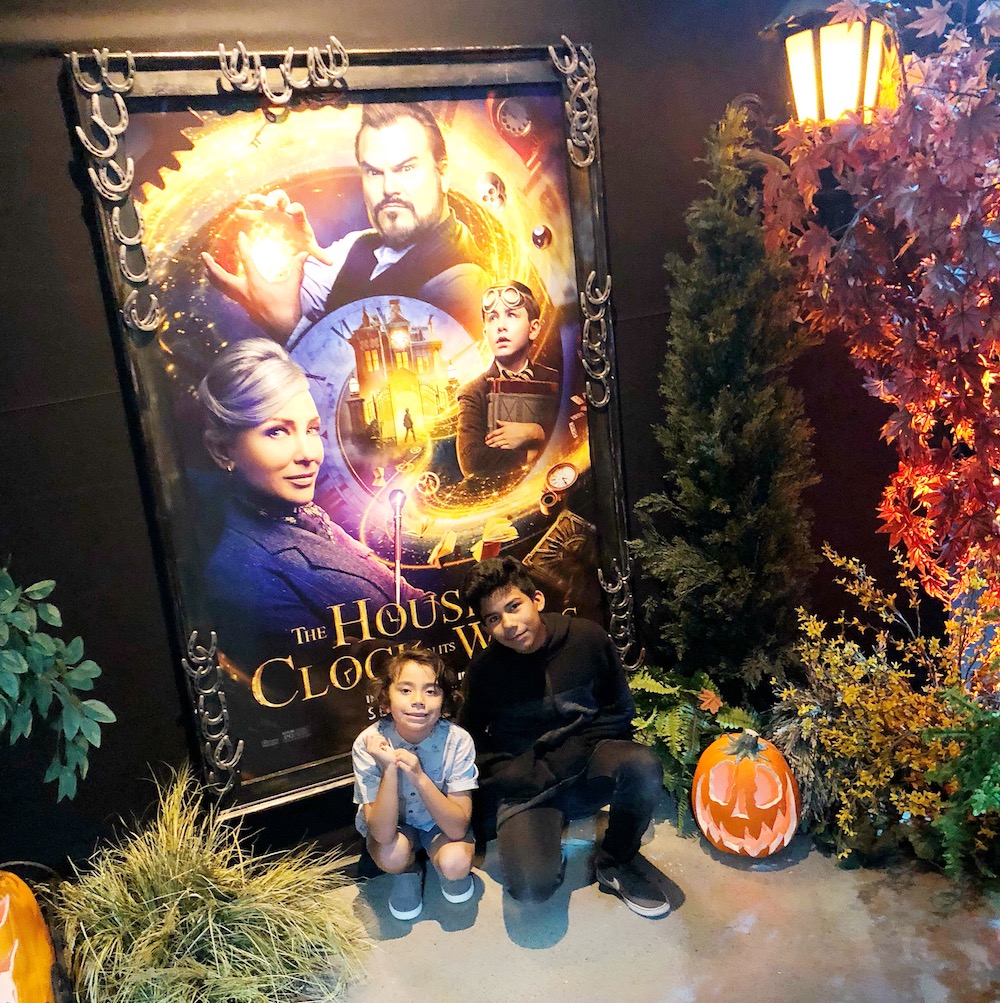 Before Amblin Entertainment's spine-tingling, magical adventure opens in theaters, journey inside The House with a Clock in Its Walls as it comes to life before your eyes! Experience magic and puzzles as you explore movie props and special effects before you ultimately escape. The experience is safe for kids, but will include a few light scares from the house itself.
WATCH: The chiclets react to "The House with a Clock in its Walls"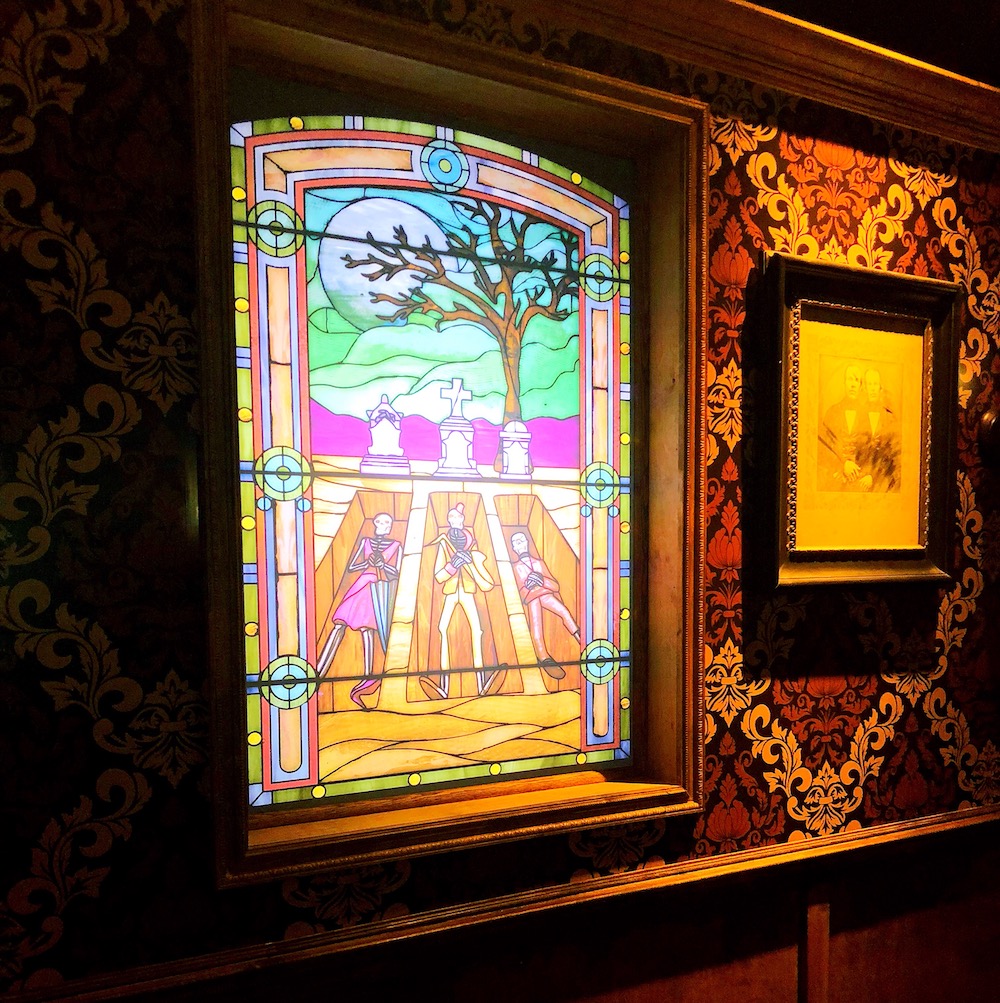 THE HOUSE WITH A CLOCK IN ITS WALLS – In Theaters Friday!

Official Website | Facebook | Twitter | Instagram | YouTube | #HouseWithAClock
Originally published on September 20, 2018. Last Updated on January 2, 2019 by Pattie Cordova