Disneyland is cool during Halloween Time, but come the holidays, it takes on a turn for the best and it becomes extra magical. Holidays at Disneyland during the Diamond Celebration is amazing. It's completely spectacular and simply walking down Main Street is a treat and a "must-do" during the holidays. It's been one-upped with the Diamond Celebration and everything is spectacular.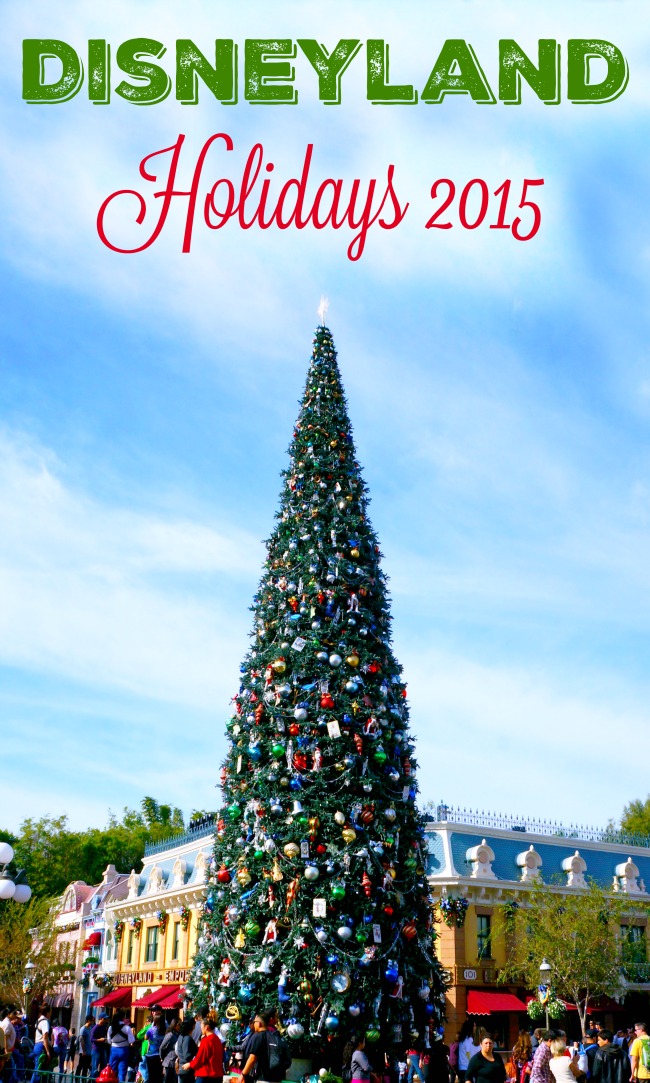 I took way too many pictures because I wanted to capture as much as I could and look back at everything we saw. My favorite part was walking down Main Street and seeing all the beautiful decorations. Maybe it's living in Southern California… but I feel like Christmas has to be really pumped up a bit more because we don't have the addition of snow to really give it that festive atmosphere. So when we walk down Main St. and see every single building and lamp post adorned with garland, ornaments and wreaths, it's amazing. Get ready – it's going to be a waterfall of beautiful Christmas time pictures.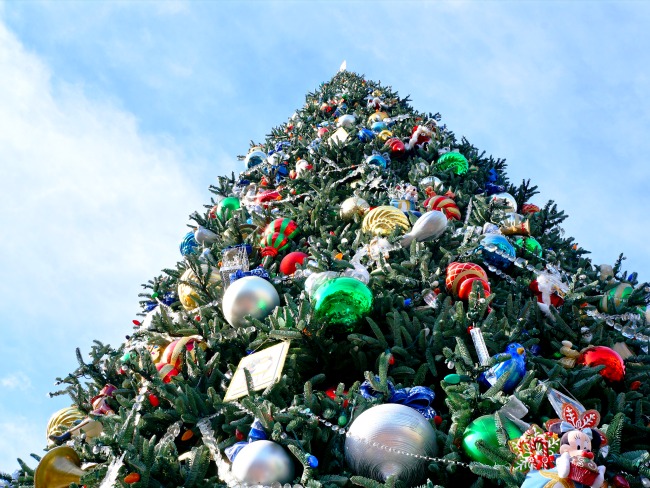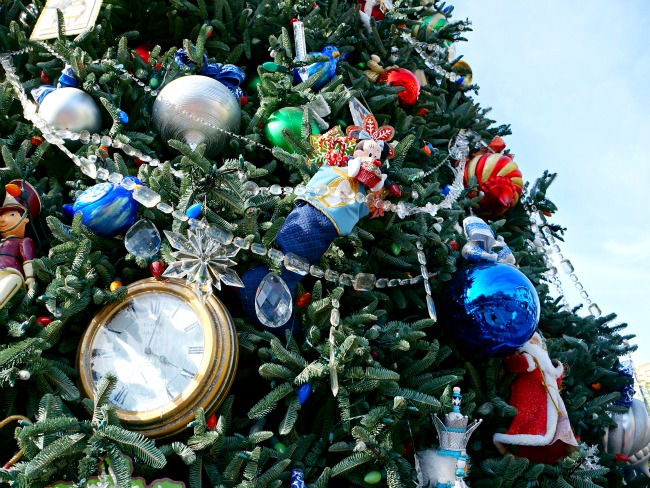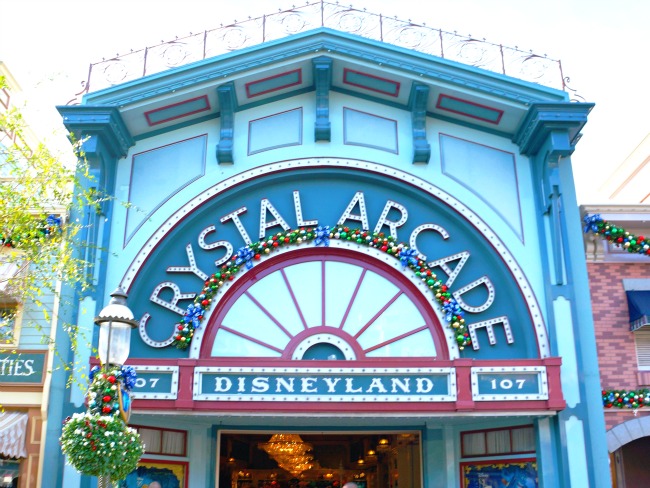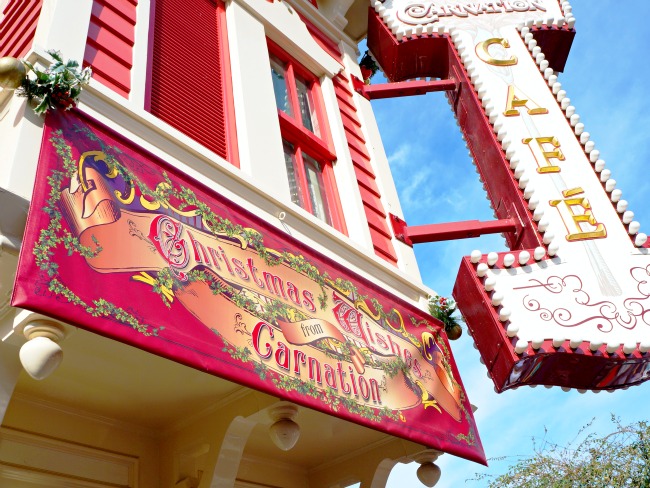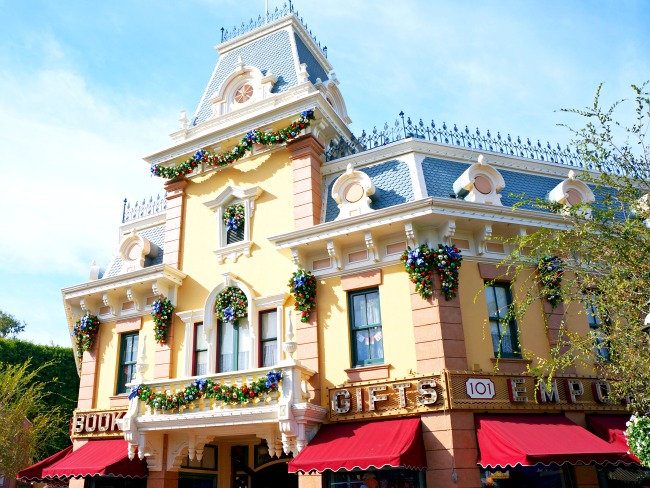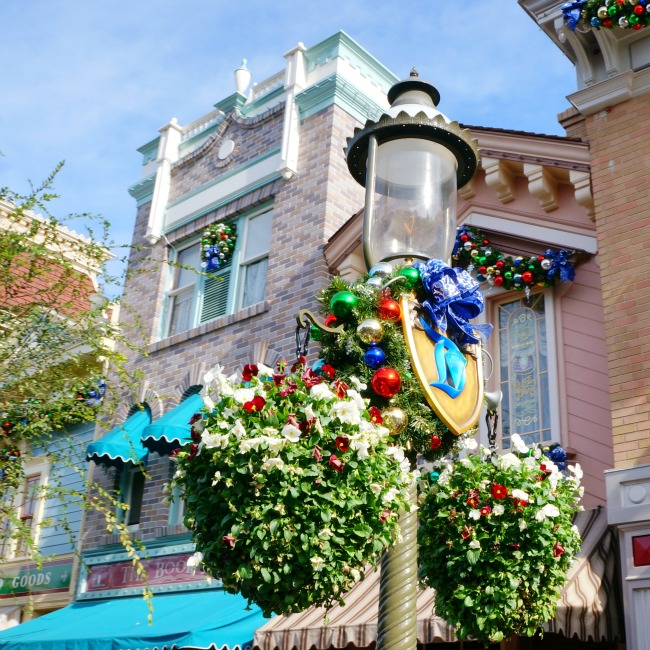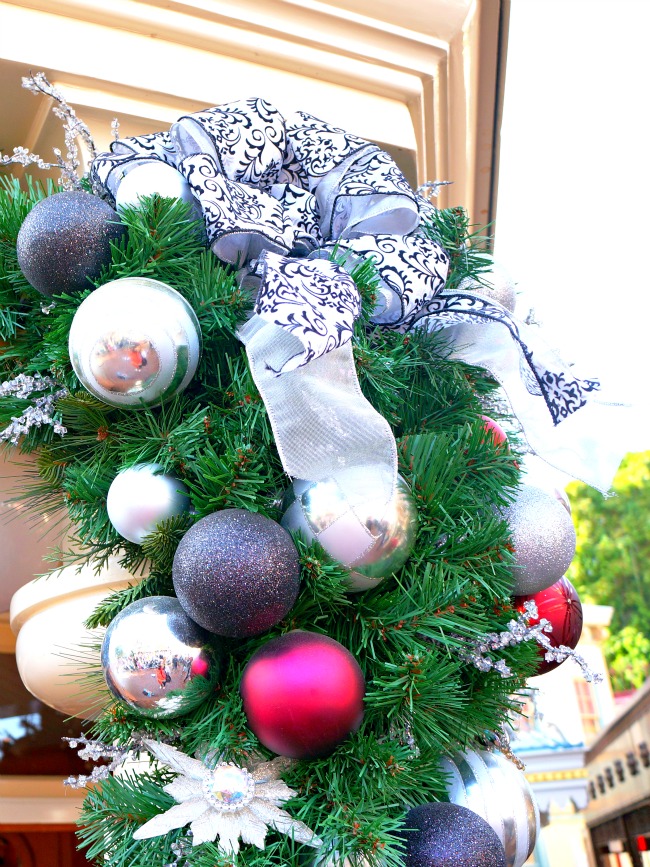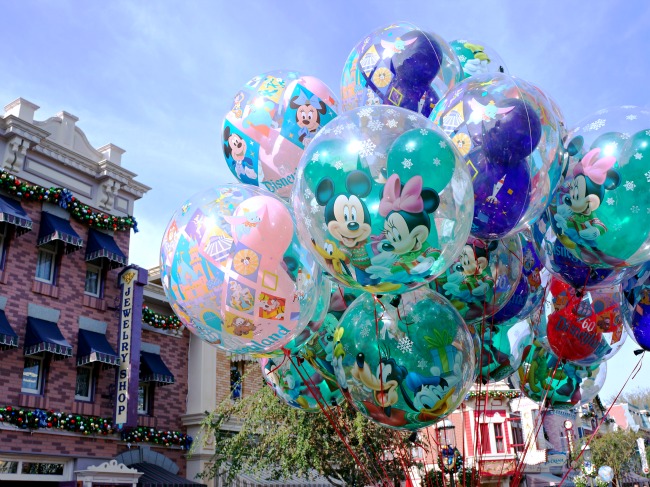 Once inside the gorgeous park, we made our way to Tomorrowland transformed into "Season of the Force." I'll talk about that more on a later date, only because this post is super picture heavy and ALL about the holidays! Let me just say that meeting Darth Vader was definitely a highlight of our trip.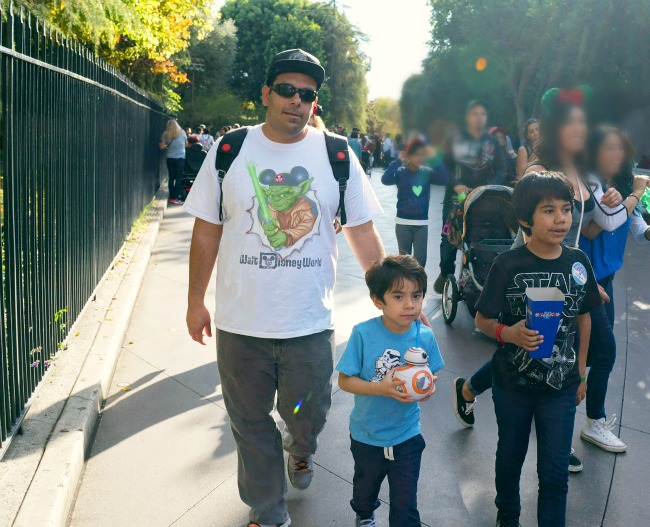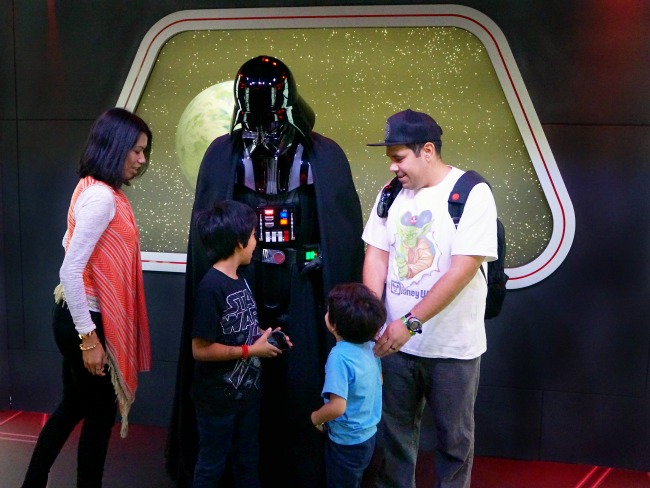 We rushed over to "It's a Small World" because this is the only time of the year when we can see it brightly decorated with holiday decorations. You can enjoy this classic attraction from November 6, 2015 through January 24, 2016.
As you approach, you'll hear a medley of the iconic "it's a small world" song along with traditional holiday tunes and you'll be dazzled by thousands of shimmering lights adorning the attraction's iconic façade.

Then, set sail along a wintry, wondrous waterway, adorned in regional decorations as you tour a world of festive wishes and holiday cheer!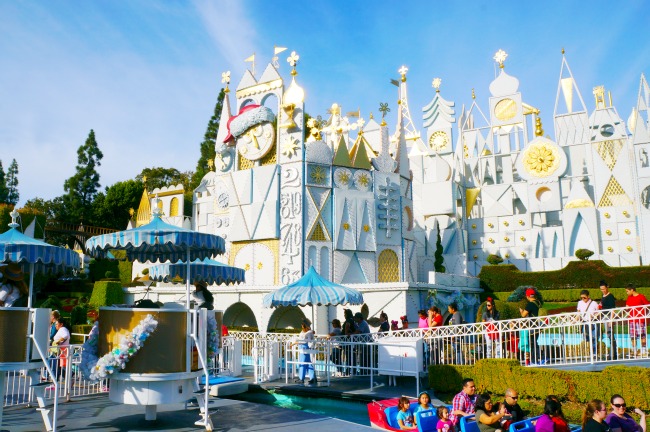 Video: "It's A Small World" Holidays
We arrived early to find our viewing spot for "A Christmas Fantasy Parade." While you can totally see the show along Main Street, U.S.A., watching it by "It's a Small World" was a great spot too. There's a little ledge that makes it a great place to just sit and watch, but there's also plenty of sitting space on the walkway.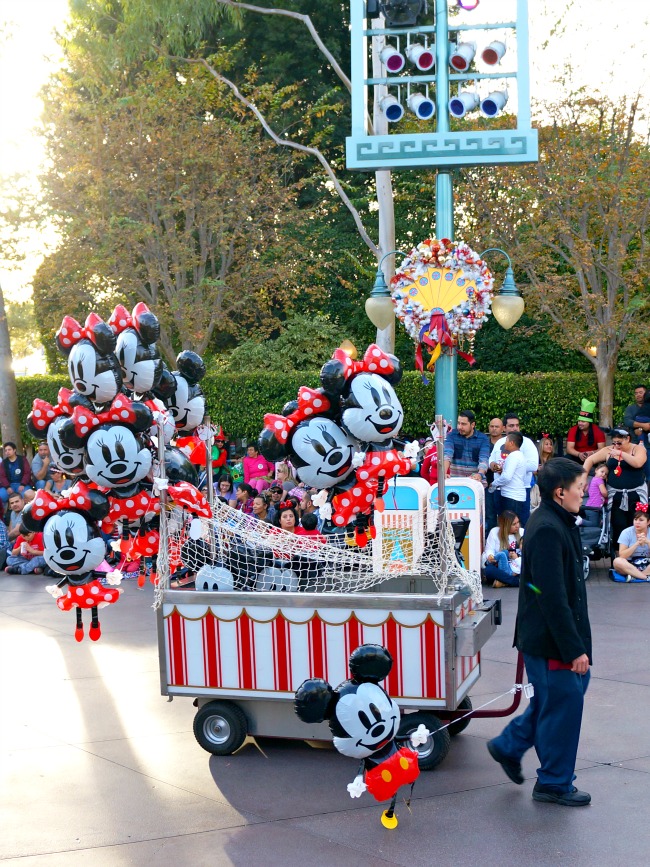 Finally, our big must-do that we had to do to was take a ride in the Haunted Mansion. My kid LOVES Tim Burton's The Nightmare Before Christmas and anything that is Jack Skellington is another must-do.
Celebrating the holidays at Disneyland is a highlight of our year. It's truly magical and one of those things that our family will remember year after year.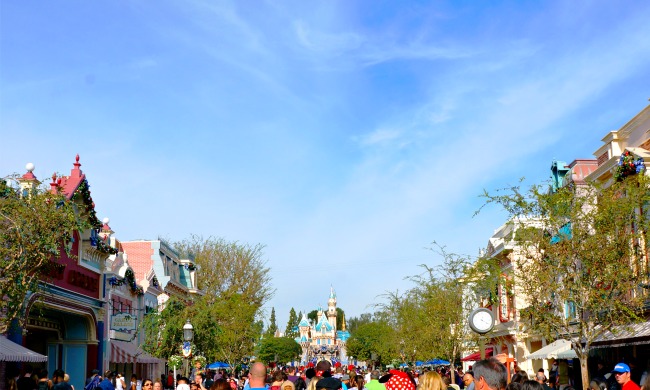 This year, celebrating the holidays at Disneyland is extra special because it's happening during the Diamond Celebration! And don't forget to take a million pictures with all the characters in their holiday gear.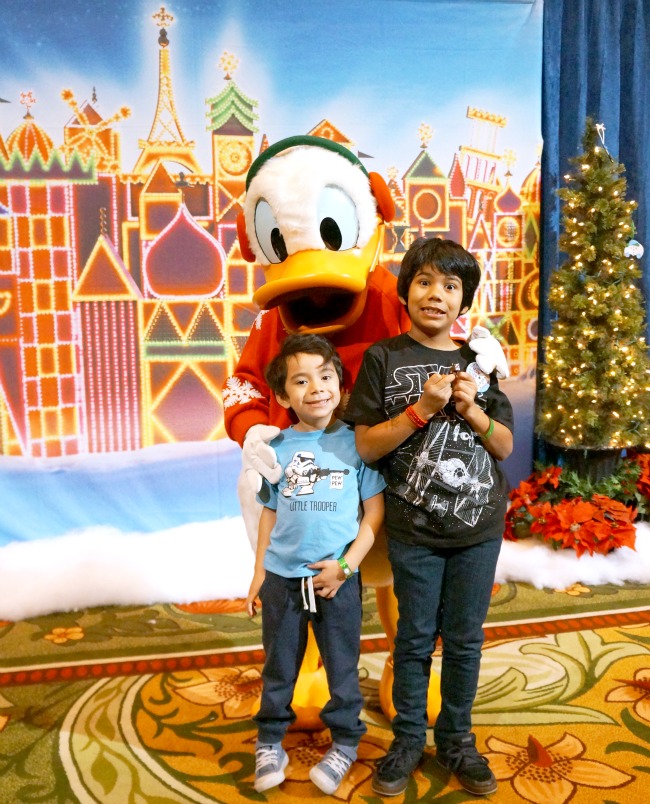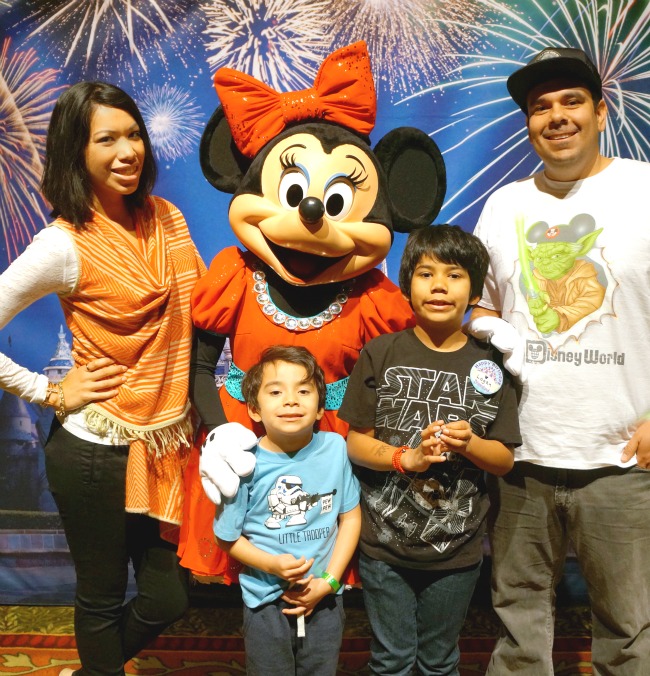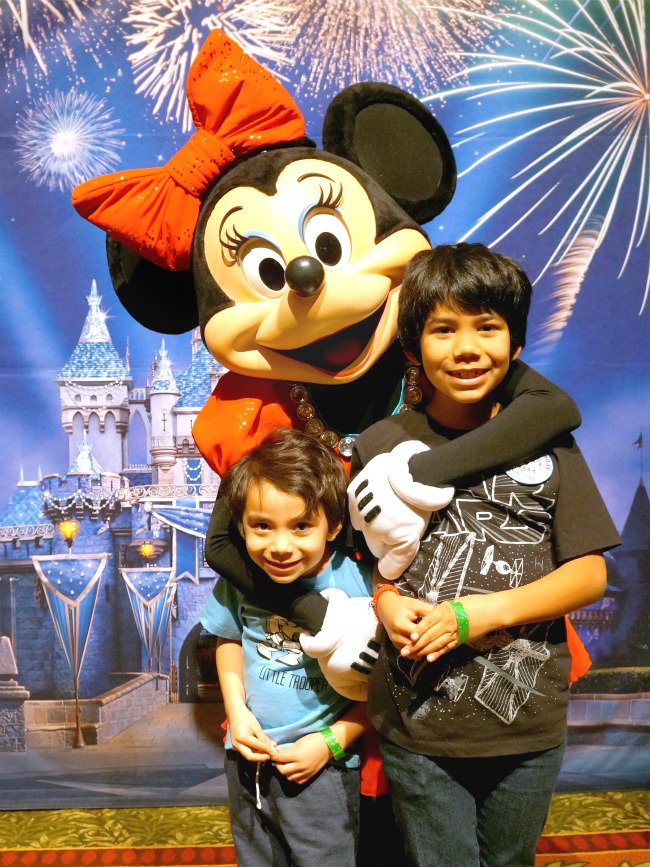 We hope we can make it back to the Disneyland Resort at least once more before it all goes away on January 6, 2016. Find out more about Holidays at the Disneyland Resort by visiting https://goo.gl/TJFD1I.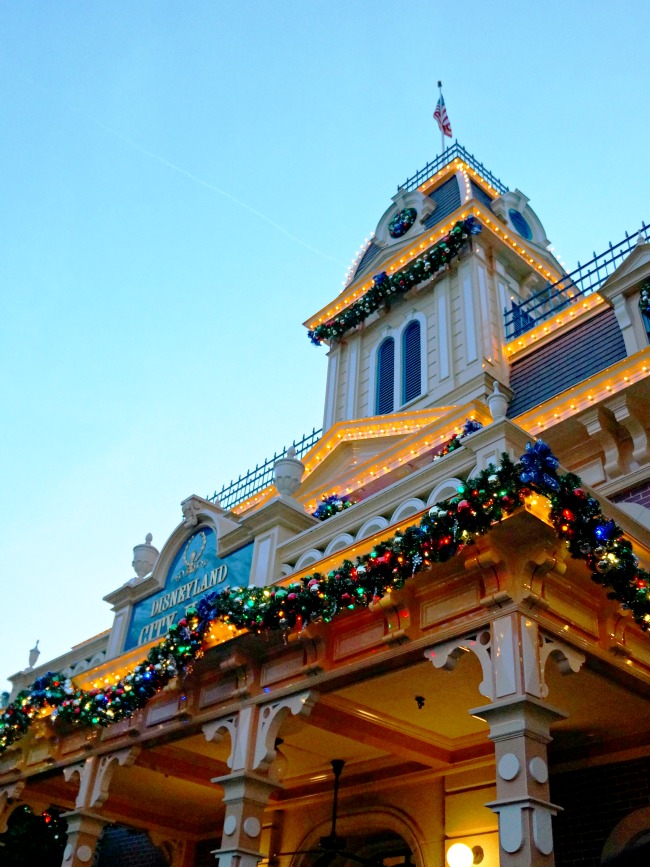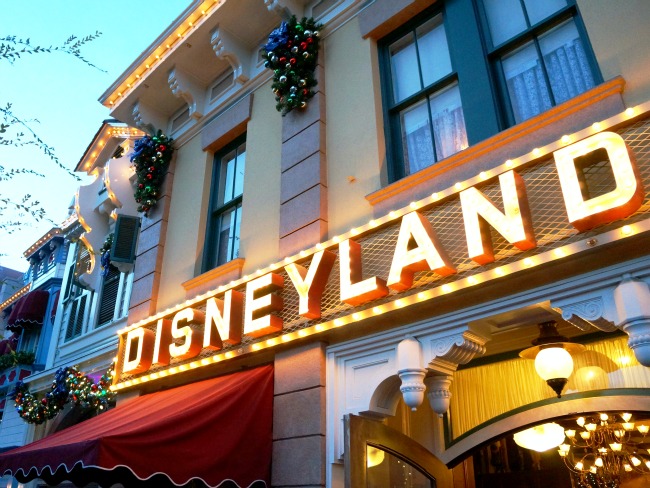 [disclaim]This is post in partnership with Disneyland Resort. We received complimentary tickets to facilitate this post. All thoughts and ideas remain my own. [/disclaim]
Originally published on December 9, 2015. Last Updated on December 19, 2015 by Pattie Cordova