Our Halloween season kicked off last weekend at the happiest place on earth – Disneyland! We went to the first Mickey's Halloween Party of the season and had so much fun!!!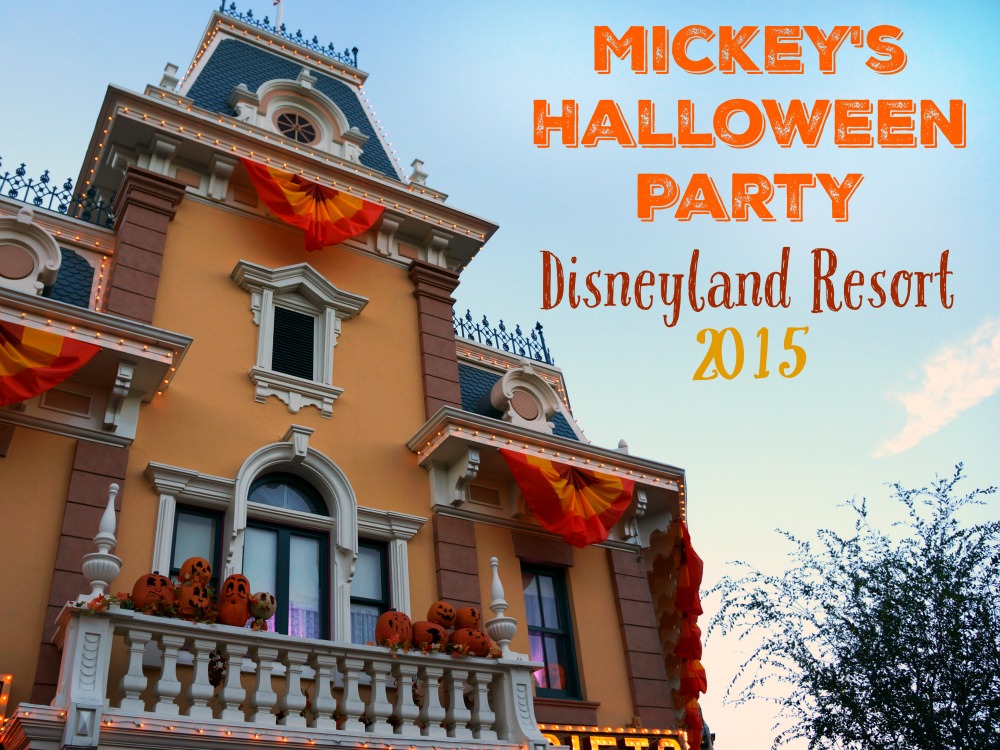 Our night started with dinner at the PCH Grill inside the Paradise Pier Hotel. It was our first time eating at this buffet-style restaurant and we were immediate fans. They had a lot of vegetarian options, and the dessert table was to die for. They also happen to have kicked off some new menu items, so we were able to enjoy some new drinks – like watermelon lemonade (with real watermelon!). The kids all enjoyed their lemonades with these fun crazy straws that came with their drinks. Our biggest idea takeaway was the s'mores bar. They have melted chocolate that you can pour into cups, then load up on graham crackers and marshmallows and you're ready to go! Must do this at one of our family get-togethers. It was such a hit!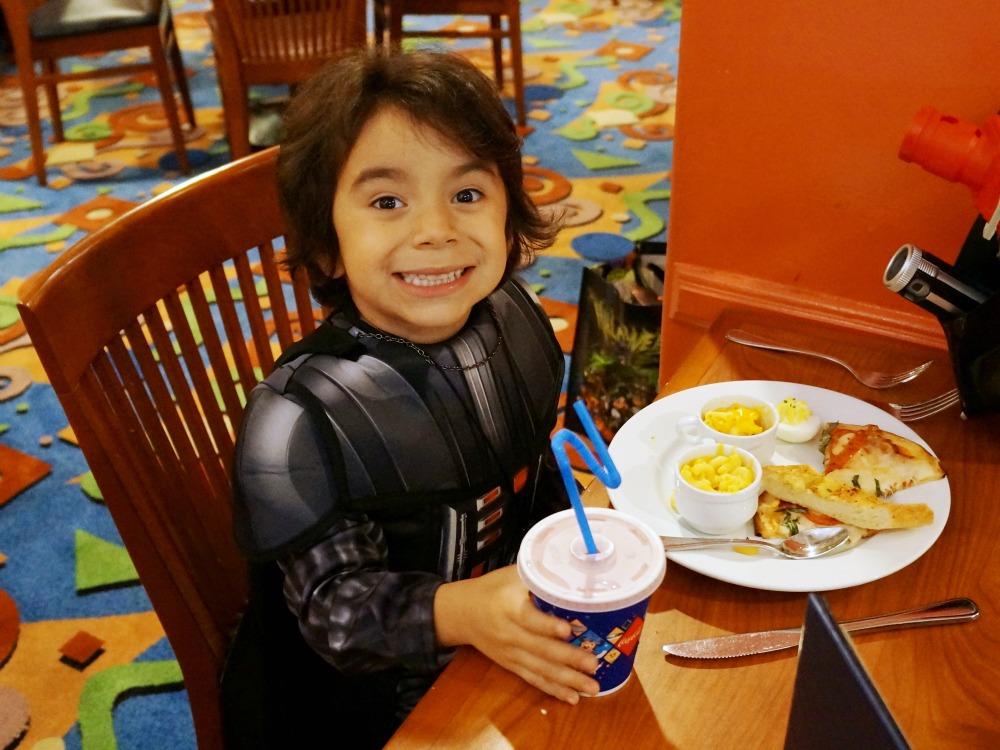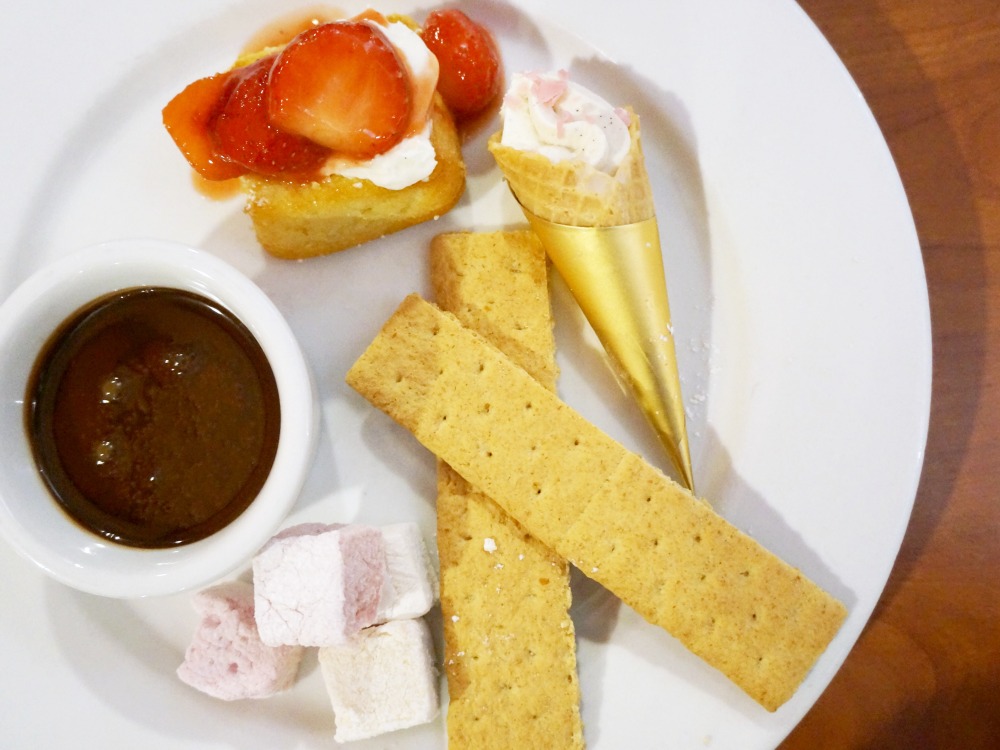 Once 7 p.m. hit, we headed into Disneyland and we were immediately surrounded by Disney fans dressed up in the cutest and most creative costumes. Then of course, there was Main Street in all its Halloween Time glory. The gorgeous orange and burnt red decorations only enhanced the Diamond Celebration decorations that were proudly displayed on street corners, windows and buildings. It reminded me that although we were in the middle of a heat wave, Fall was right around the corner.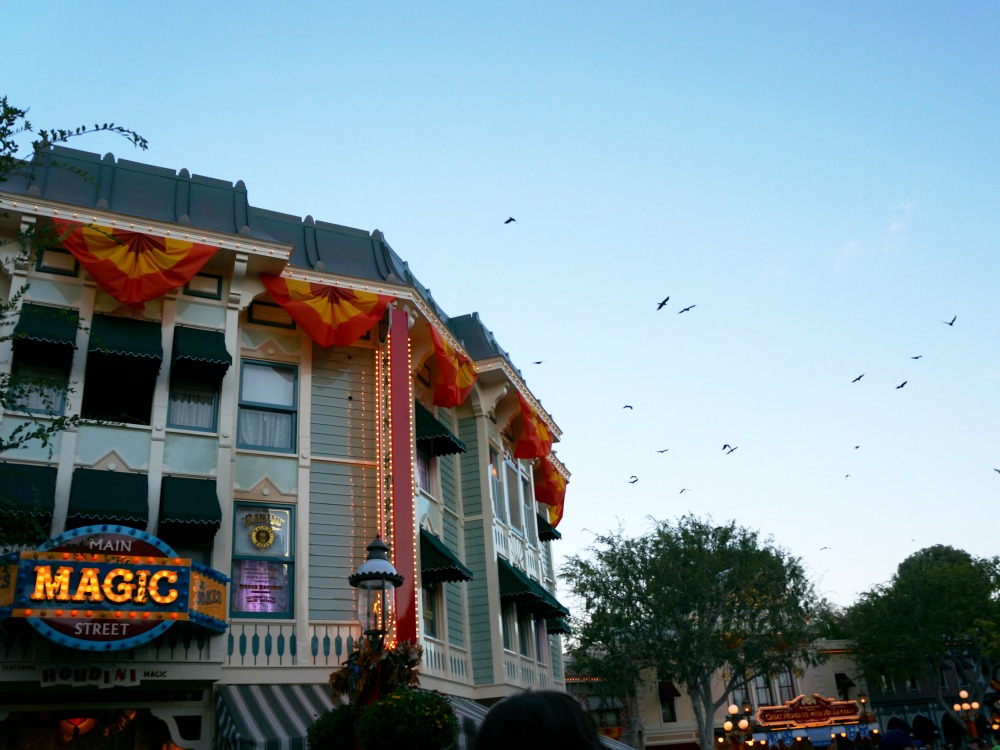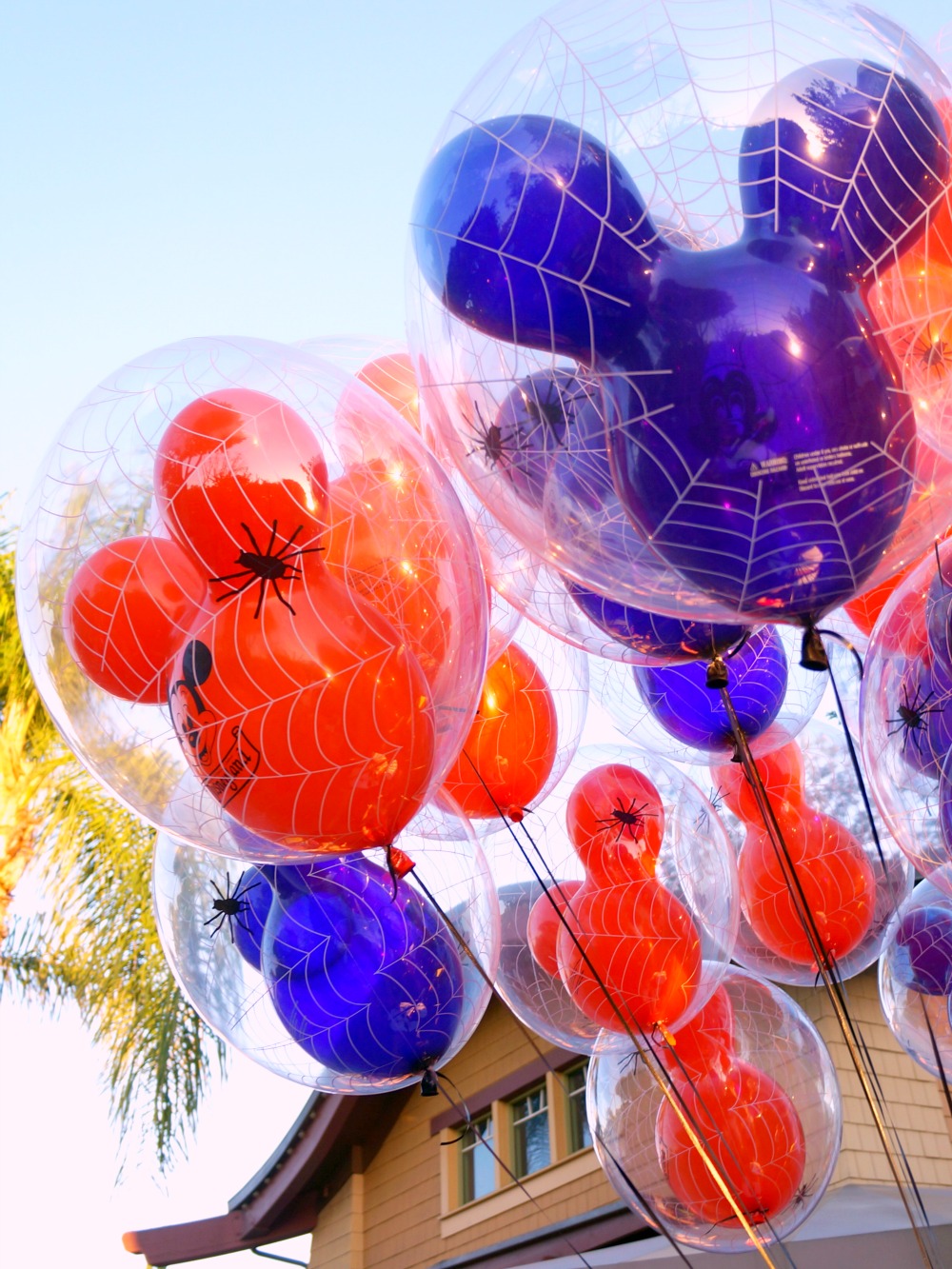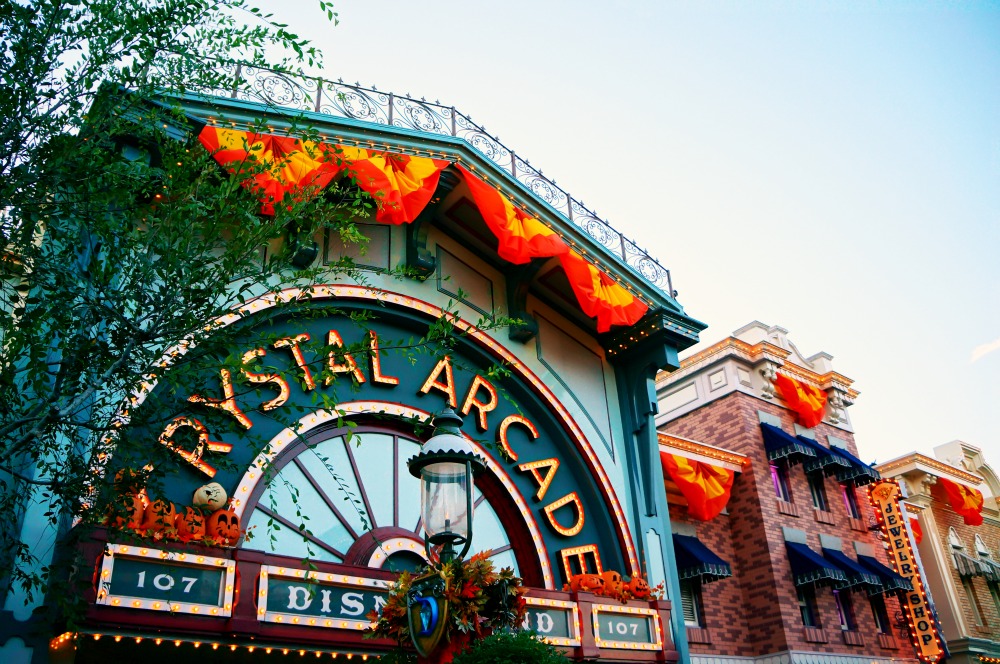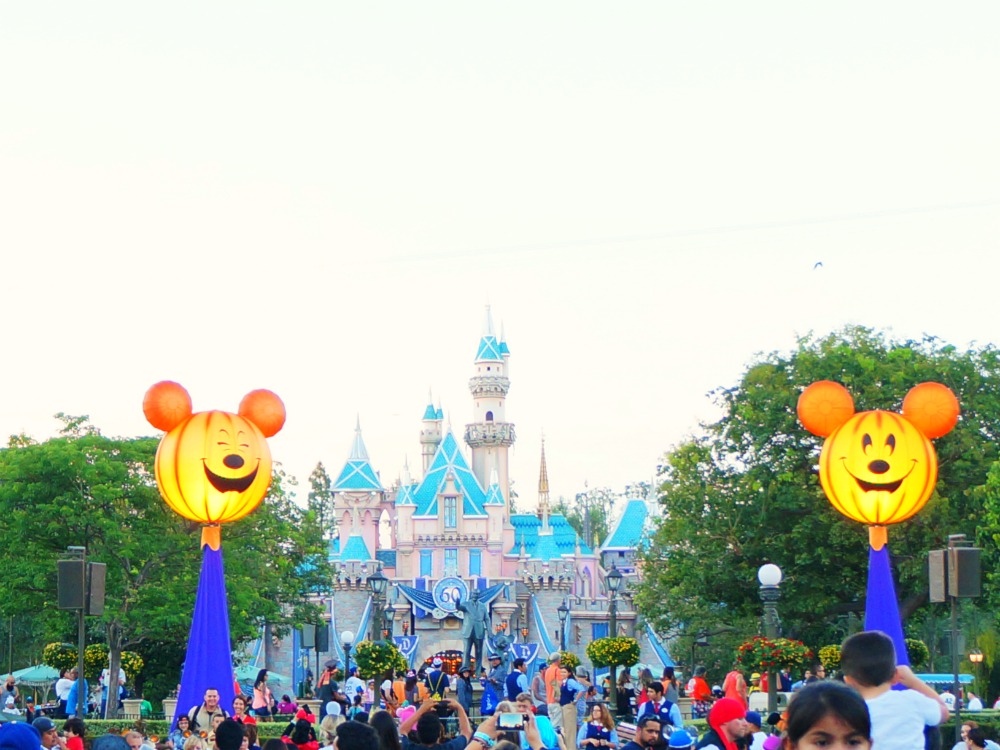 We walked through Main Street and headed straight into a Mickey's Halloween Party trick-or-treat line. From previous experience, we knew that the lines would be long, but they would go quickly. We also knew that they would be very generous with the treats so even a 30 minute wait would be totally worth it.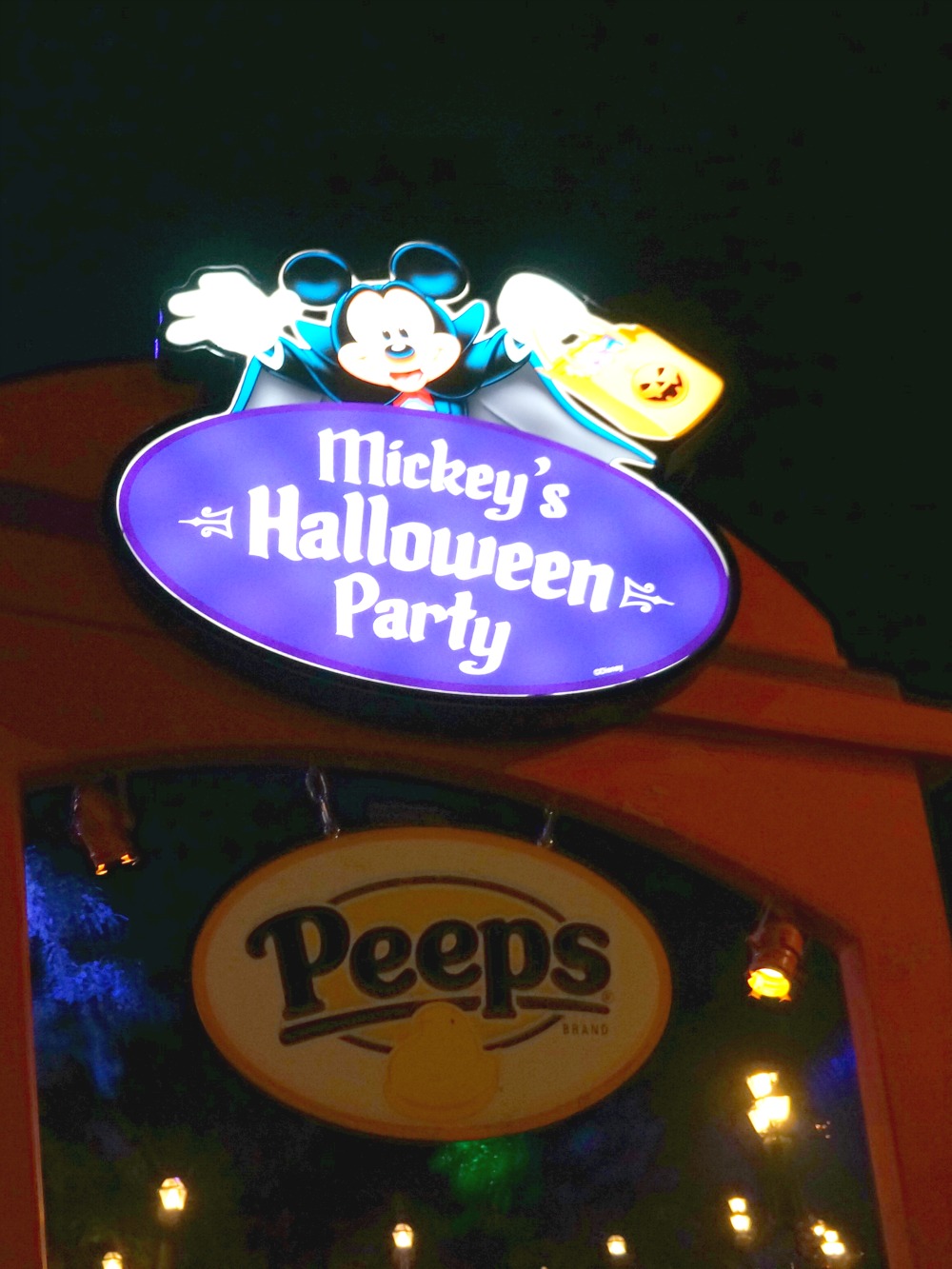 Of course, Mickey Mouse and Minnie Mouse were all decked out in their Halloween Time outfits during our visit – and we were fortunate to see them give each other a kiss!!! Soooo cute.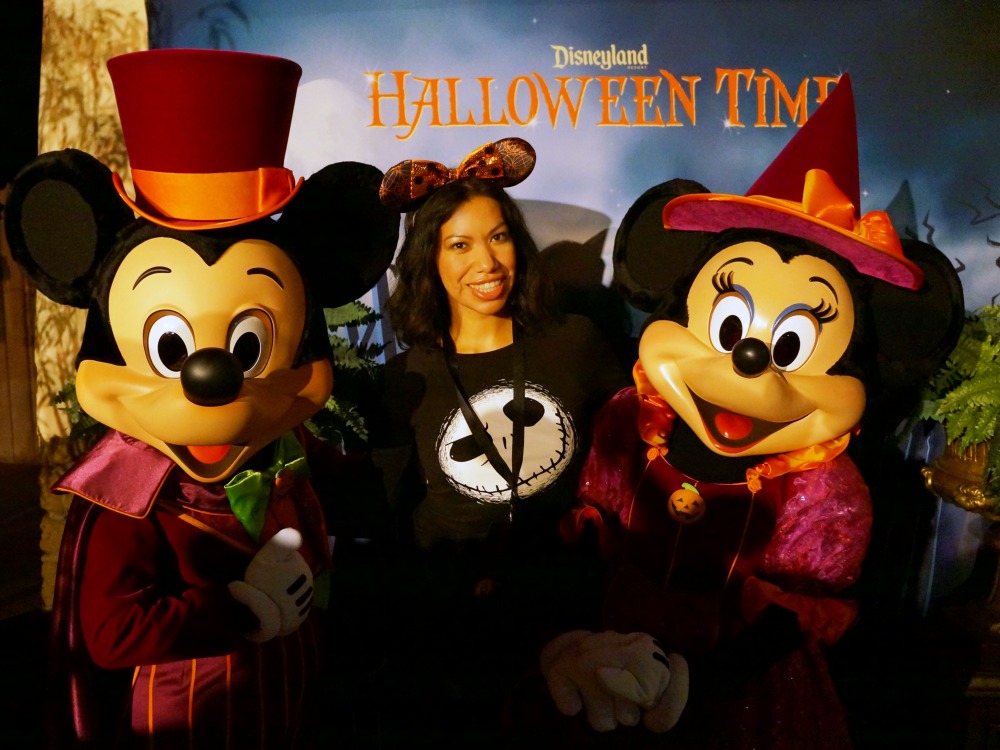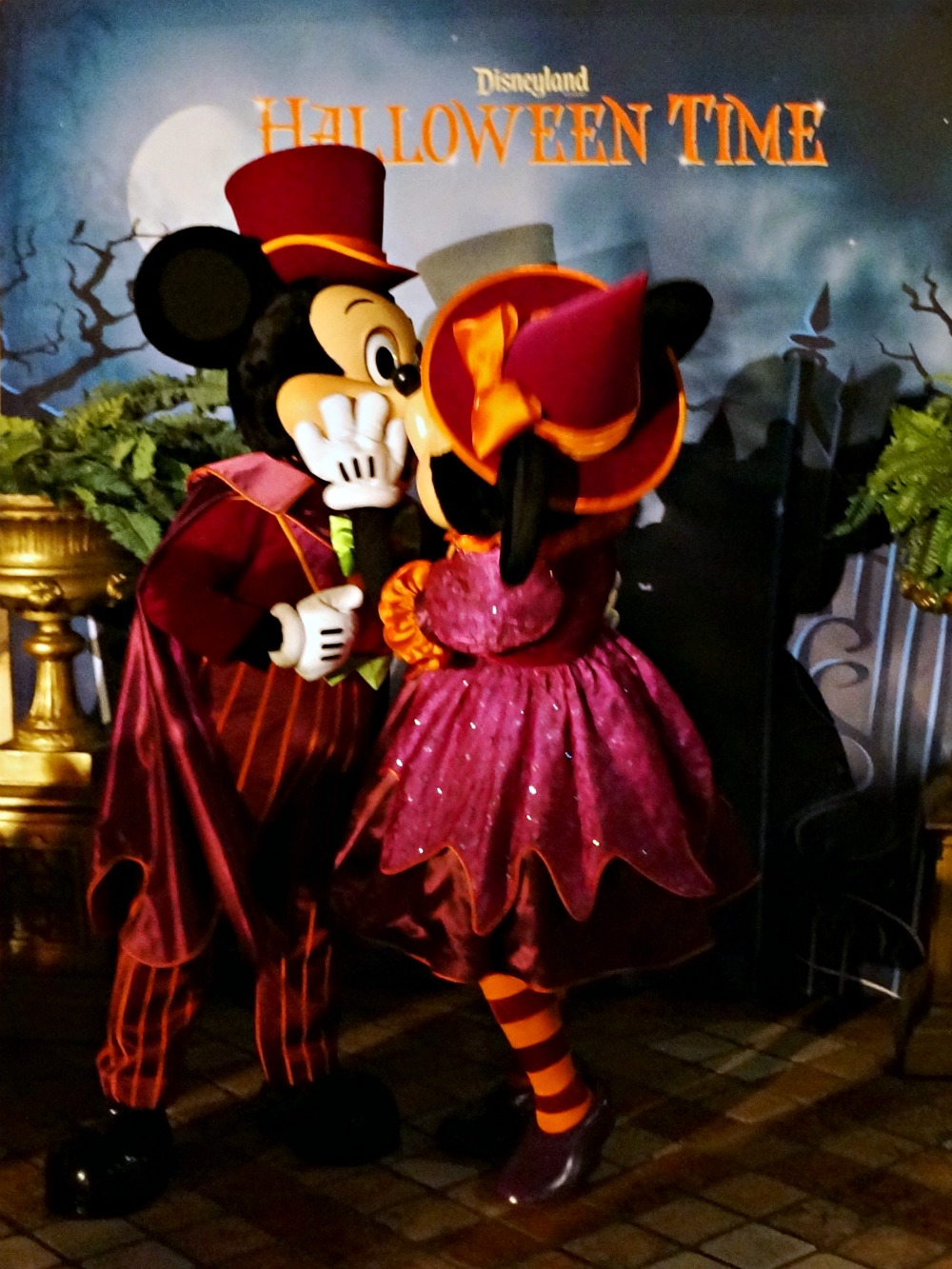 Our favorite thing to do at Disneyland during Halloween time is go on the Haunted Mansion ride. My entire family is crazy about "The Nightmare before Christmas" and seeing the Haunted Mansion transform into Jack's home is pretty much my kids' dream come true. This year, they also added the Hat Box Ghost.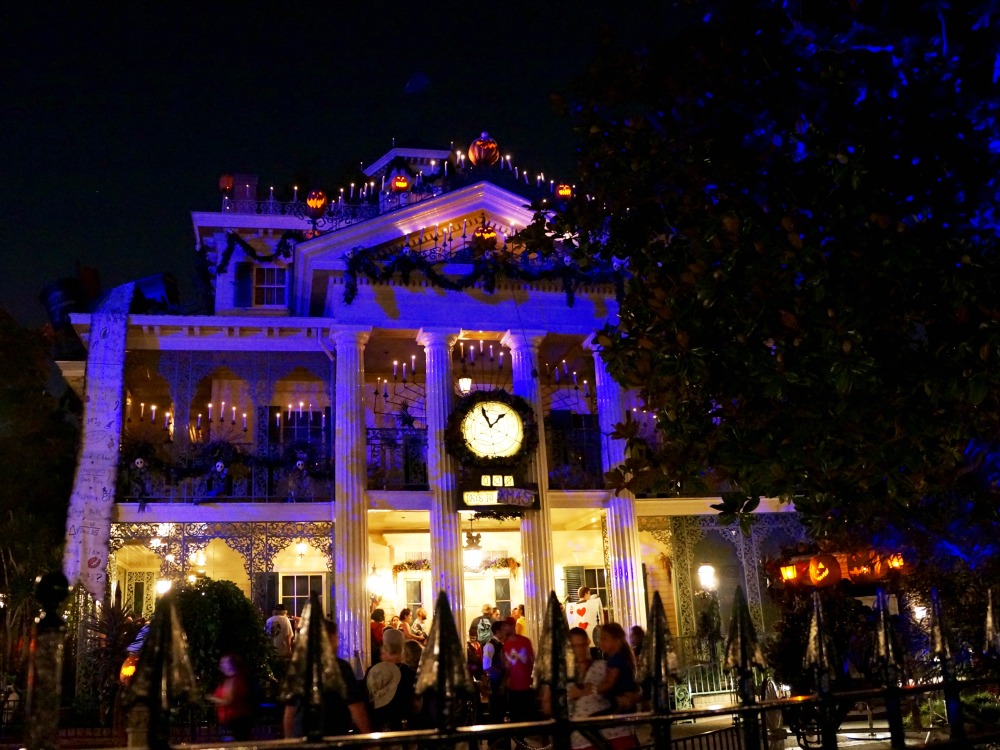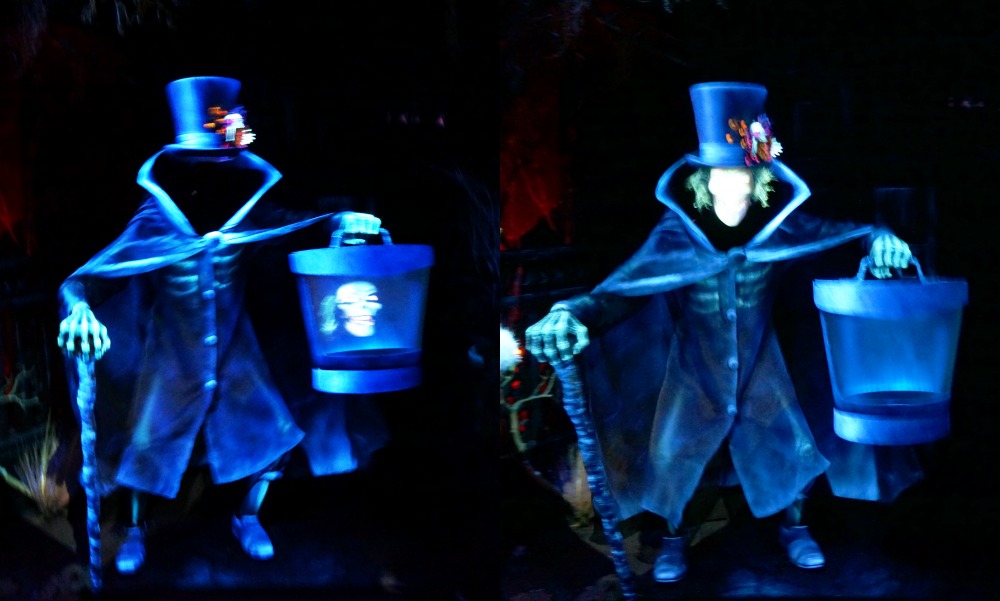 When night time came, Disneyland was a whole new experience. The buildings all light up letting us know that they parade will soon start, and Halloween Screams fireworks will go off soon. We got settled in and the kids, for the first time, experienced the "Paint the Night" parade. I was SO excited for them to see it. It's my favorite parade, and I knew that they would love it as much as I did.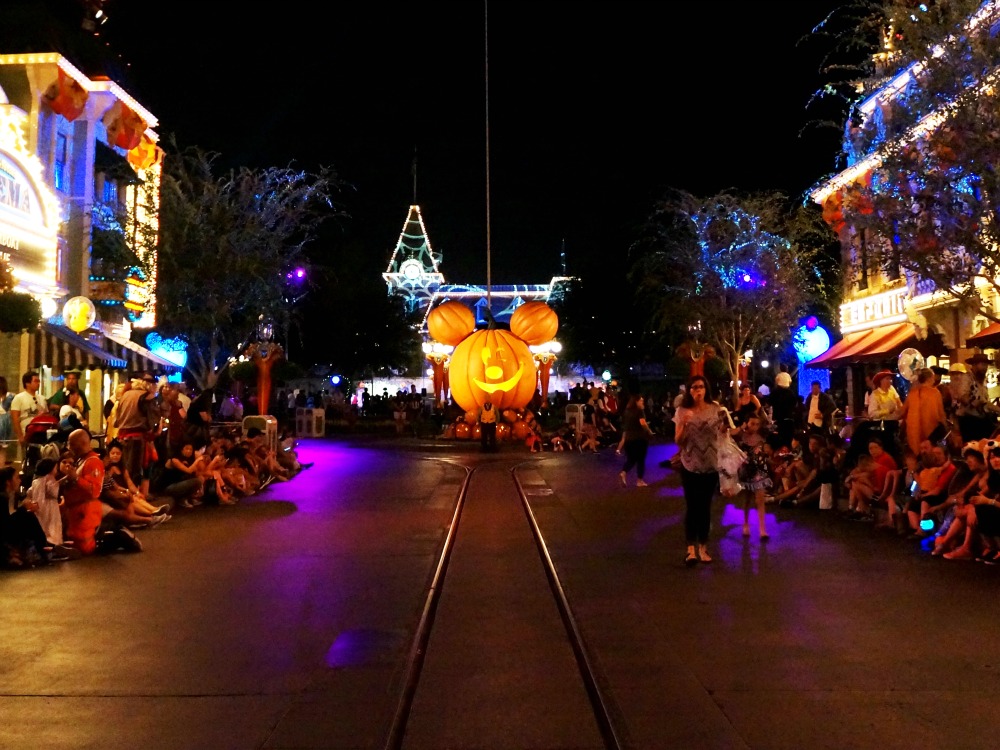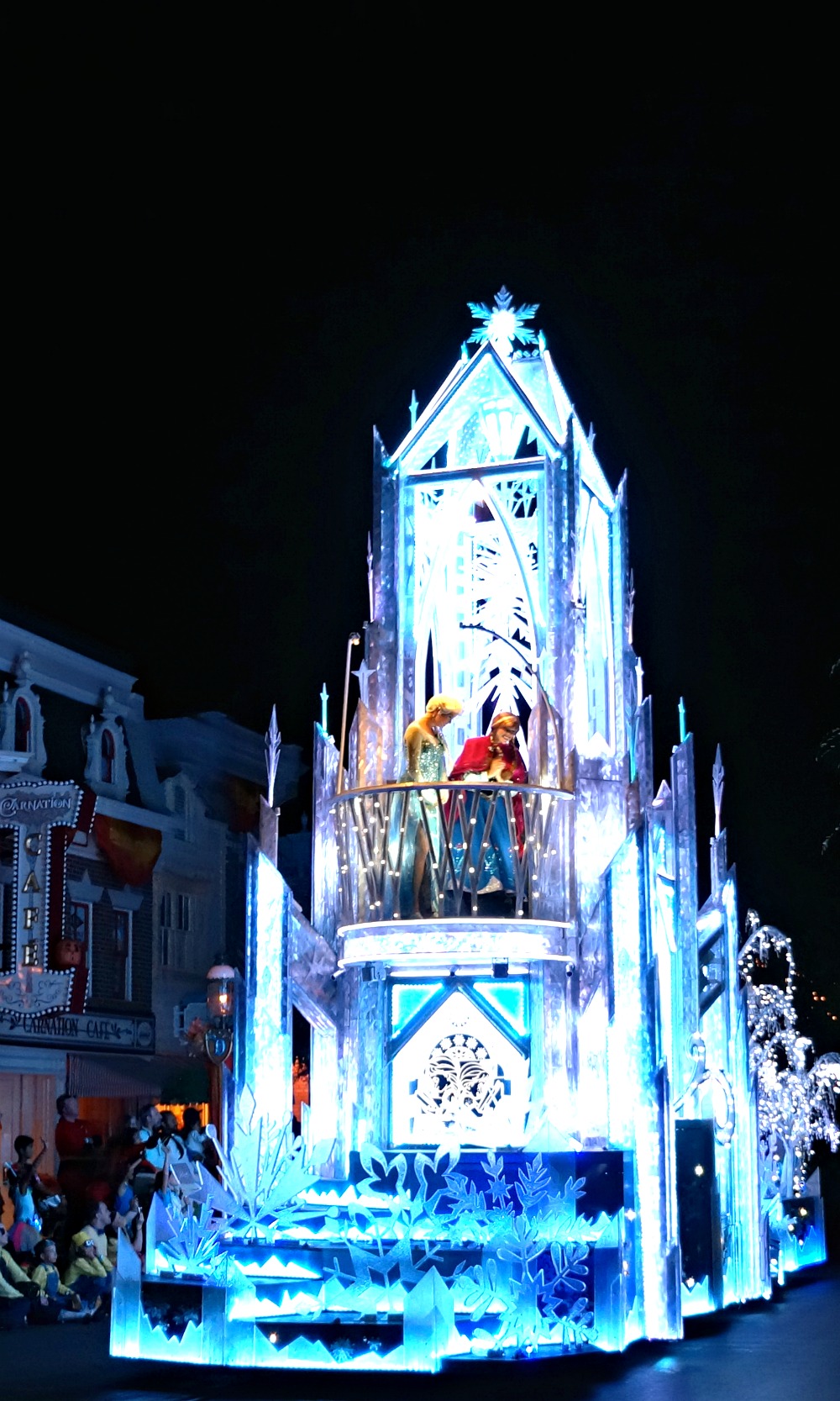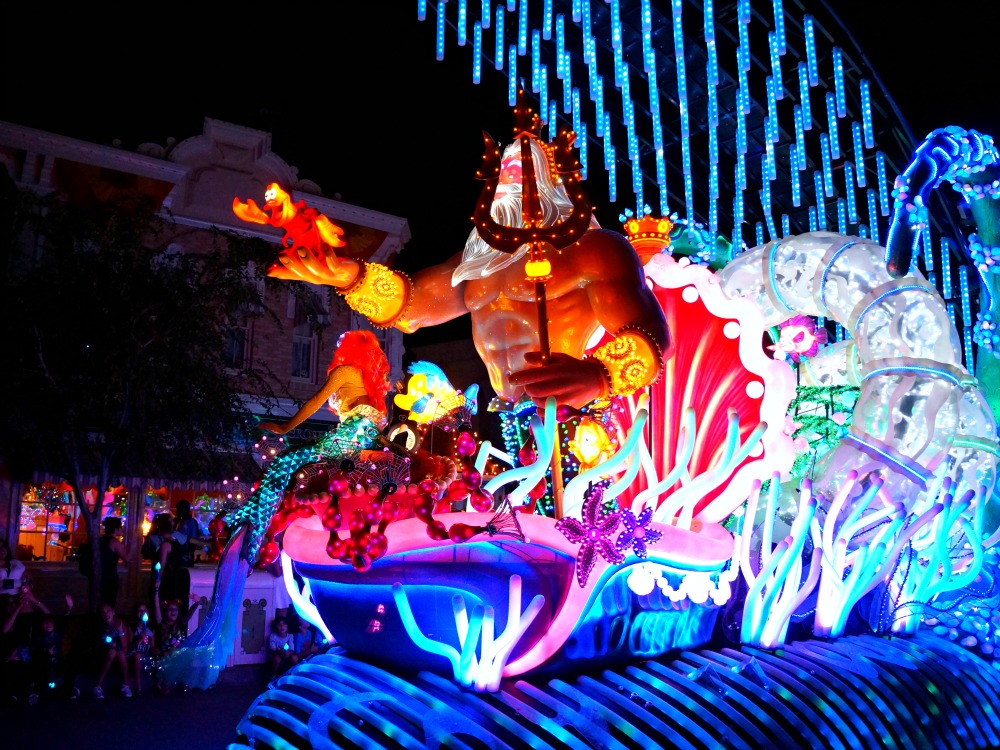 We stayed where we were and waited a few minutes for "Halloween Screams" fireworks show to start. It's hosted by Oogie Boogie (another one of our favorite characters), It was Walt's kiss goodnight for us, and we left super happy, exhausted, and ready for Halloween to come.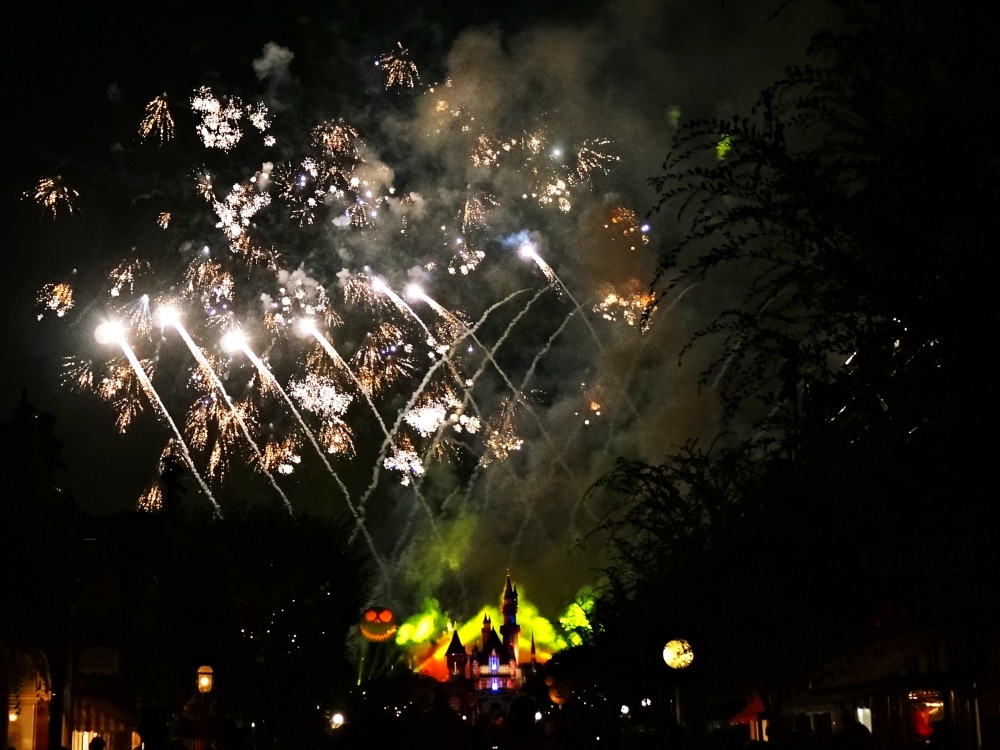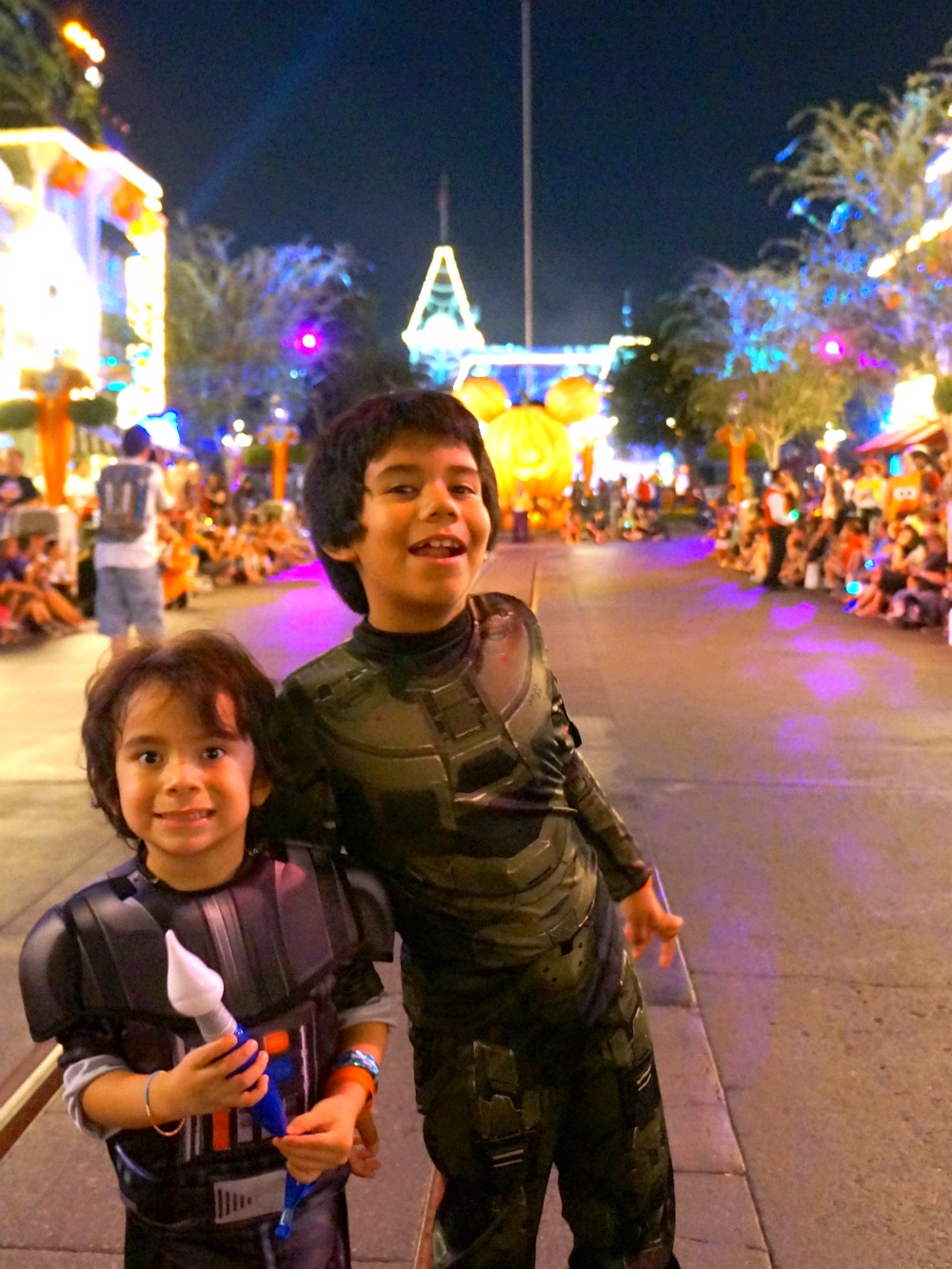 Mickey's Halloween Party
Tickets for Mickey's Halloween Party* may be purchased online and on mobile devices at Disneyland.com/party, as well as at the Disneyland Resort main gate and by phone at 714-781-4400. Guests may check online for availability for the 17 nights: Friday, Sept. 25; Monday, Sept. 28; Wednesday, Sept. 30; Friday, Oct. 2; Monday, Oct. 5; Wednesday, Oct. 7; Friday, Oct. 9; Monday, Oct. 12: Wednesday, Oct. 14; Friday, Oct. 16; Monday, Oct. 19; Thursday, Oct. 22; Friday, Oct. 23; Sunday, Oct. 25; Tuesday, Oct. 27; and Thursday, Oct. 29. Online and mobile purchases are not available the day of the event.
Tickets purchased in advance are available at a discount on select nights. Tickets purchased on the day of the event are $77 each. All tickets to Mickey's Halloween Party on Thursday, Oct. 29, are $84 each. Mickey's Halloween Party is a non-smoking event. Smoking will be permitted only in the Esplanade outside the Disneyland main entrance.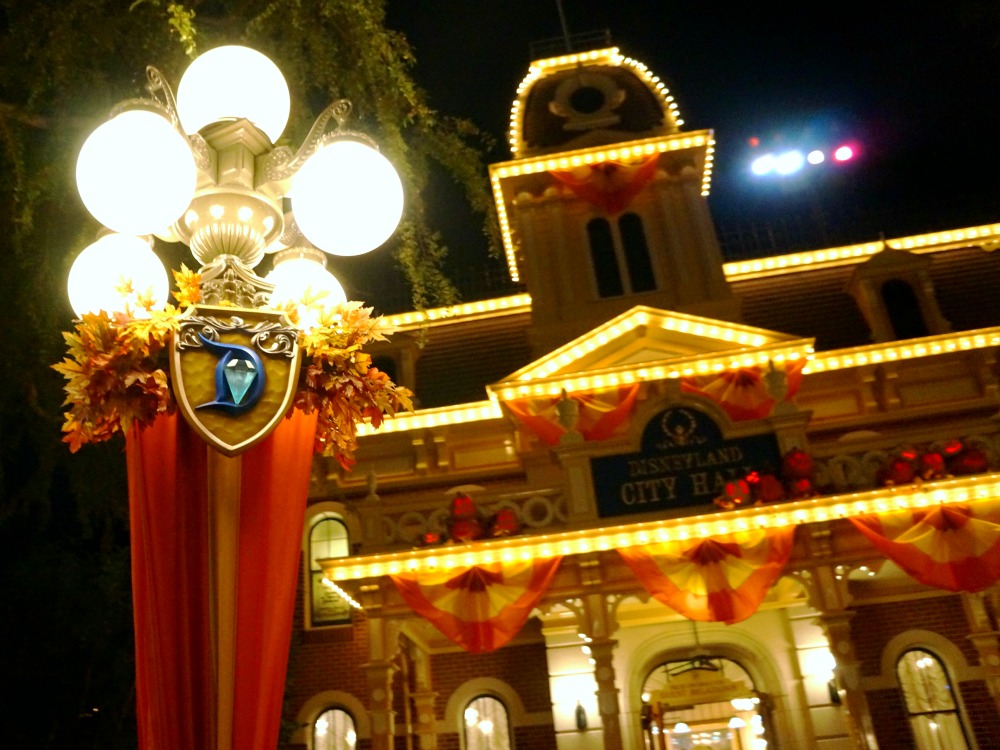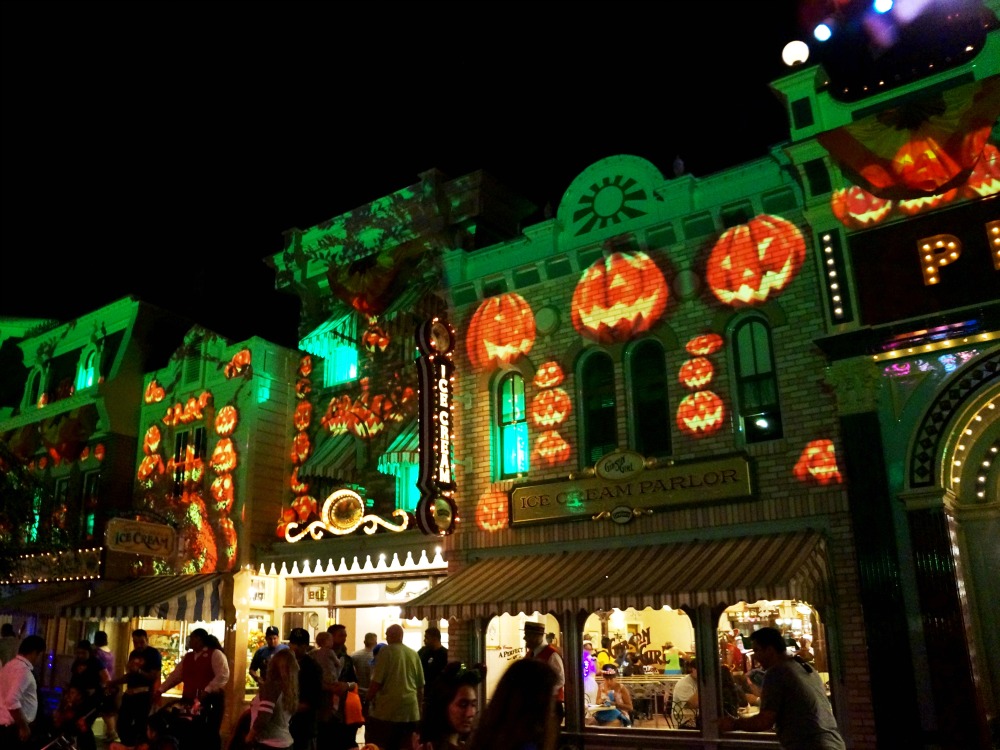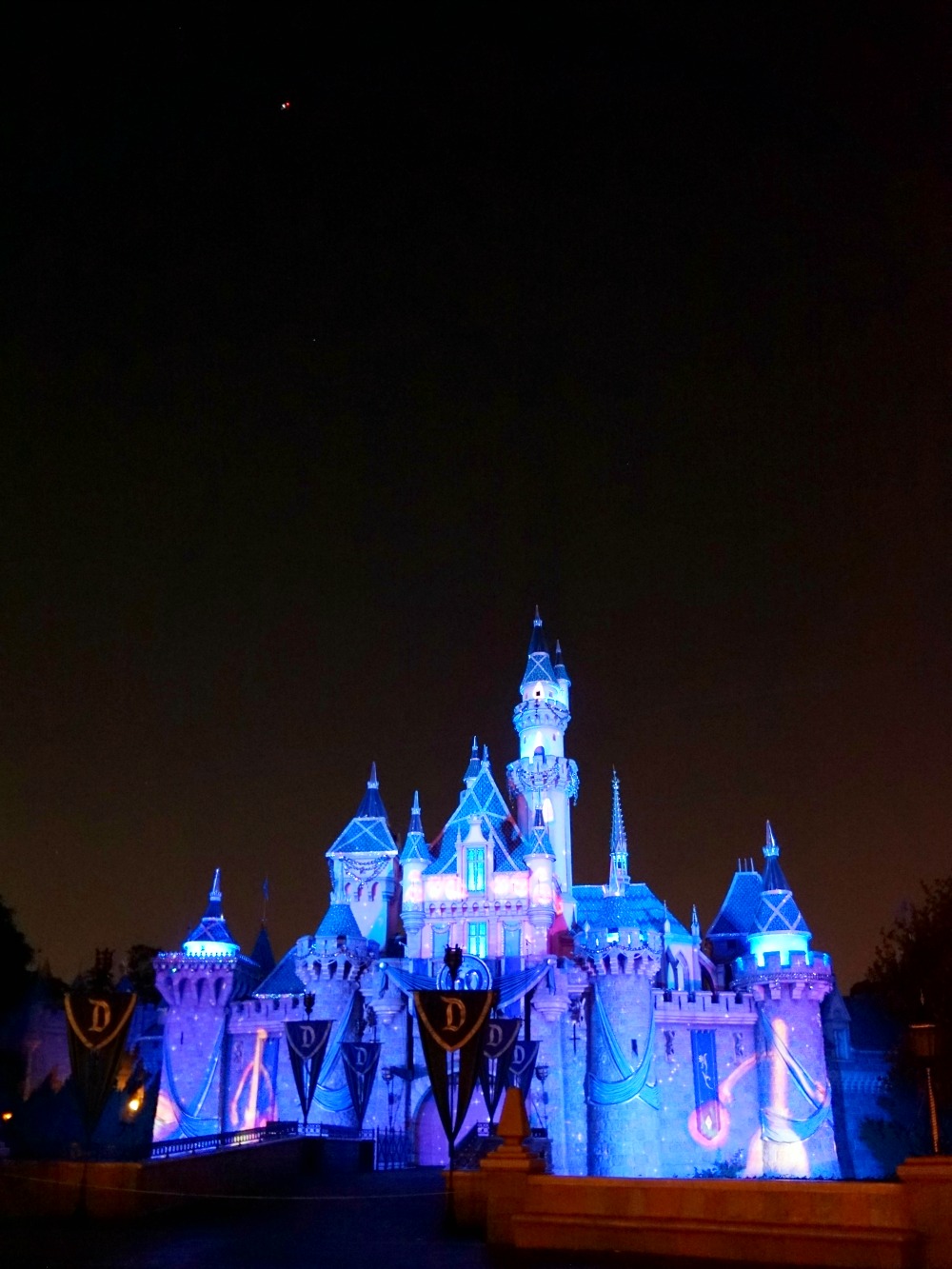 [disclaim]This is not a sponsored post. We were invited to facilitate this post. All thoughts and opinions remain our own. [/disclaim]
Originally published on October 5, 2015. Last Updated on August 9, 2017 by Pattie Cordova