We had our first Mickey's Halloween Party experience yesterday and it was FANTASTIC! It's everything that you've read about – and more! We stopped by the entrance to take a quick picture and then moved on because there was quite the crowd when we got there. The regular crowd and the Mickey's Halloween Party crowd were mixed in so it was really, really busy.


Our second stop as we walked into the park was The Pirates League in New Orleans Square. It's here that my pirate costume was taken up a few notches as they gave me an Empress makeover.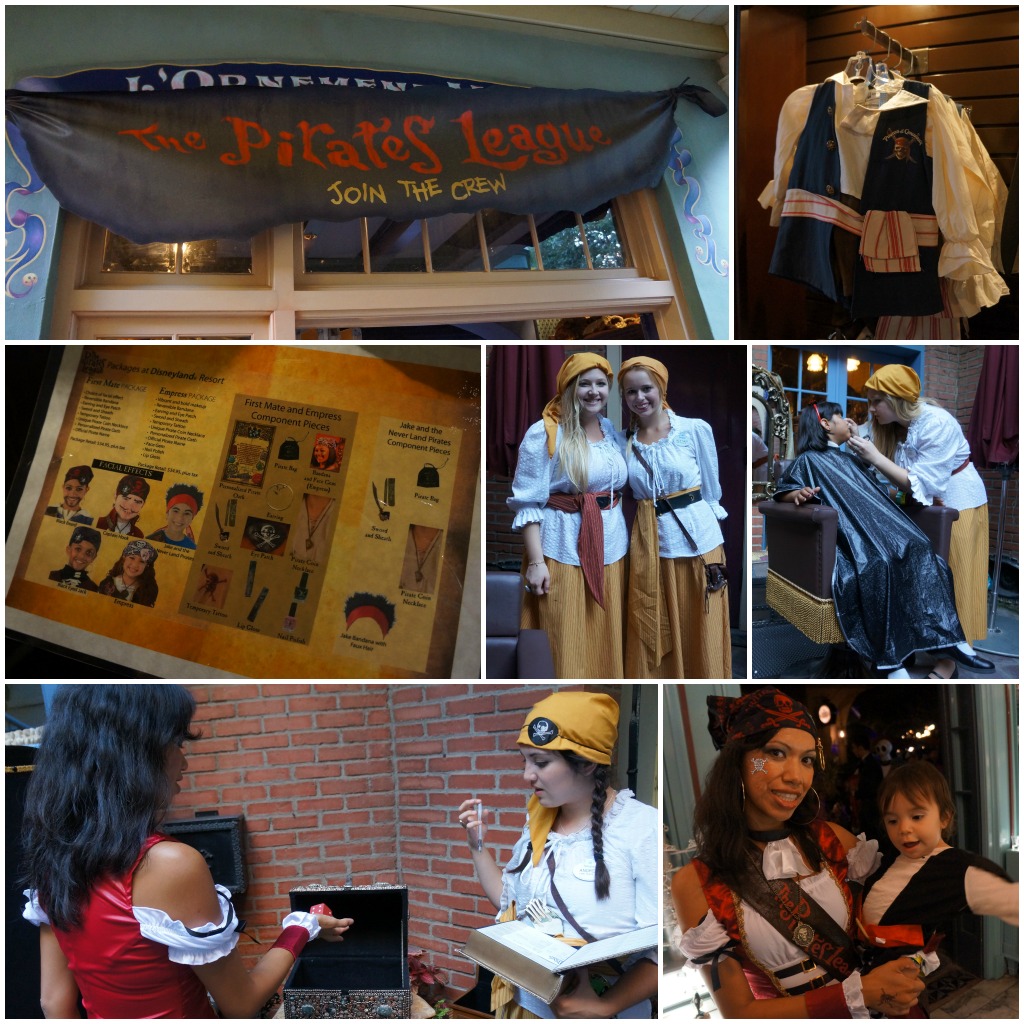 It was about a 20 minute process as they worked on makeup, removable tattoo, nails and accessories. Along the way, I had the pleasure of communicating with the makeup artist in my best pirate talk. Super entertaining and the time just flew by! In the end, I got to keep the makeup used on me (no re-using makeup at Disneyland) in a little black velvet bag. My niece, 6 years old, also received a makeover and she was thrilled to be made up.

We stopped by Space Mountain and used our fastpasses to get through the line quicker. My 4.5 year old had the good sense to sit this one out. My 6 year old niece? Not quite.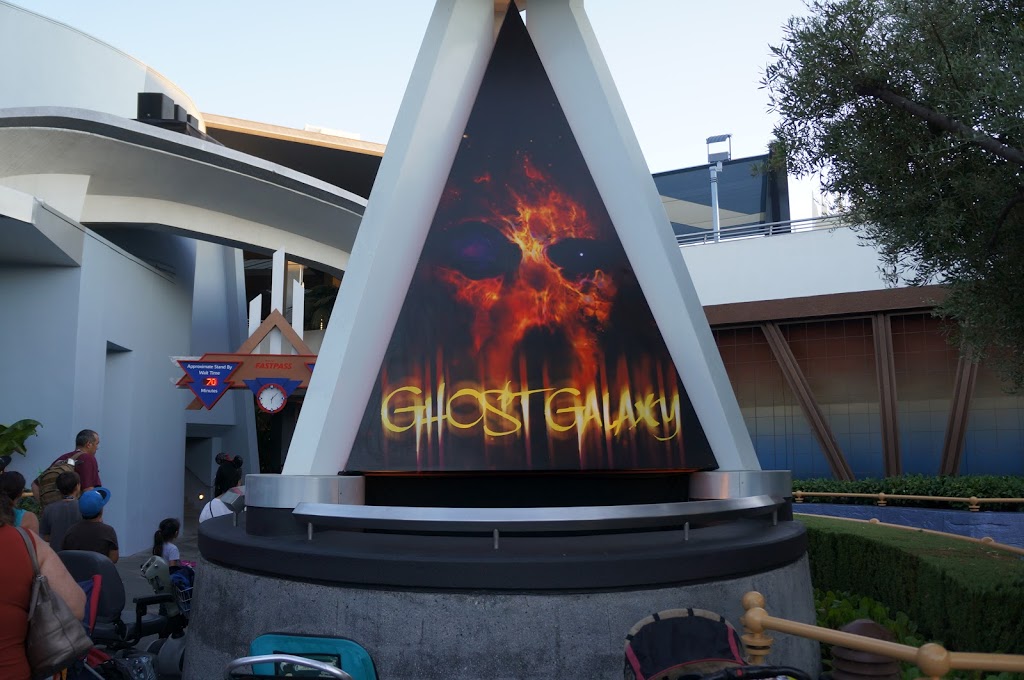 It was my first time riding Space Mountain – Ghost Galaxy and had I done it before, I wouldn't have taken my niece along for the ride. I LOVED it. It was a little bit spooky, dark and fast. You ride super fast with ghosts on fire popping up every so often. Enough to freak you out and it has a 3D effect so it looks like the images are VERY close to you. I would not recommend that young children ride it – unless they are super brave.

By this time, we start seeing the trick-or-treat carriages being brought in and anyone without a bright gold wrist band is asked to exit the park and allow visitors that purchased the Mickey's Halloween Party tickets to stick around and enjoy the festivities.

So I've wondered how Disney had set to allow only those with Mickey's Halloween Party to enjoy the fun and the answer was in the wristband. Without one of those puppies, you cannot do anything fun in the park including trick-or-treating or rides. We were asked countless number of times for our wristbands, even if we were just walking down the street.

As it got darker, we strolled into the Haunted Mansion to see its Nightmare Before Christmas transformation.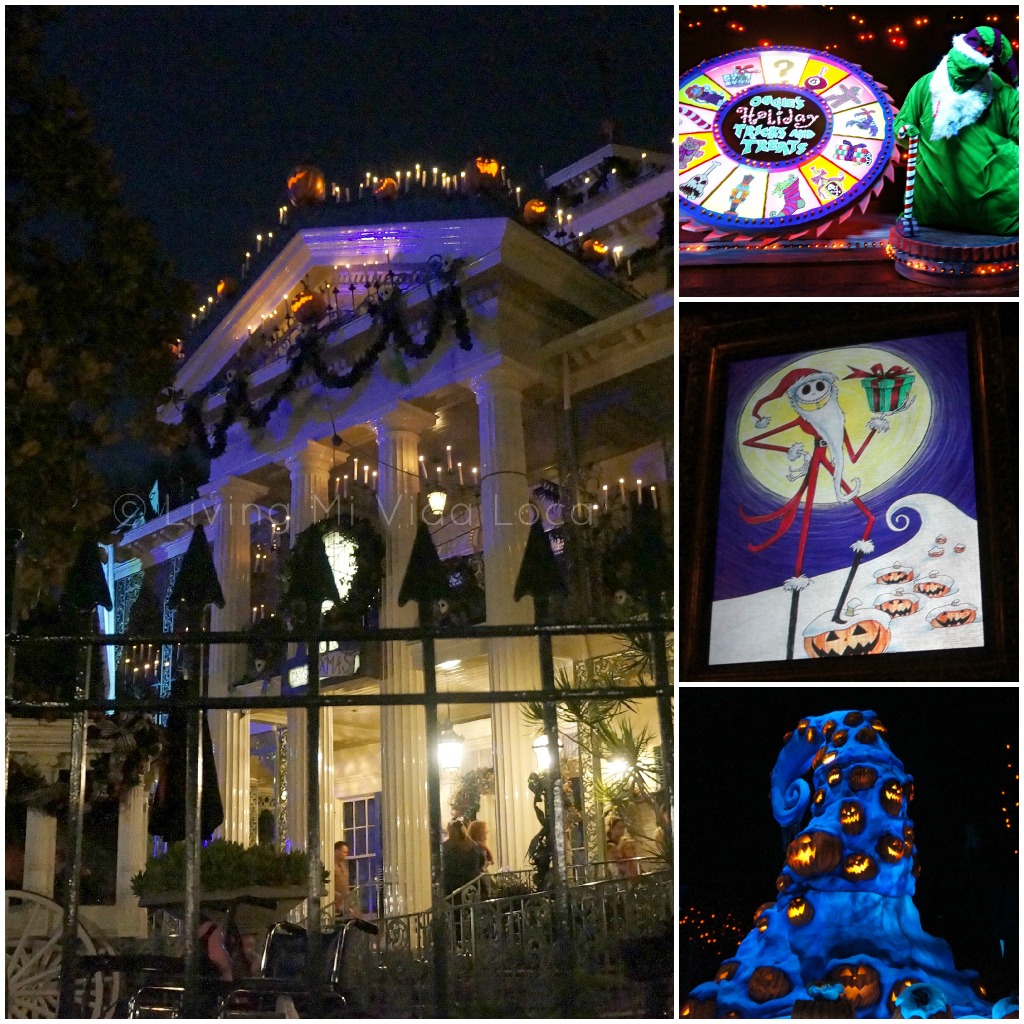 This was another first for us and one that we had been looking forward to doing for a while. We're HUGE Nightmare Before Christmas fans. It's one of my son's favorite movies and we go to the El Capitan Theatre every year to watch it. It was a no-brainer that we would enjoy this ride and we loved that it exceeded our expectations.

The attention to detail was phenomenal and the bright colors used in the scenary allowed for the kids to enjoy the ride without being freaked out. My 15 month old was a fan of it too! I think he liked the snow scenes the best.

We had some incidents so we weren't able to get prime spots for the special fireworks show, but as it turned out, we were able to get a great view of the fireworks even if we weren't directly in front of the castle.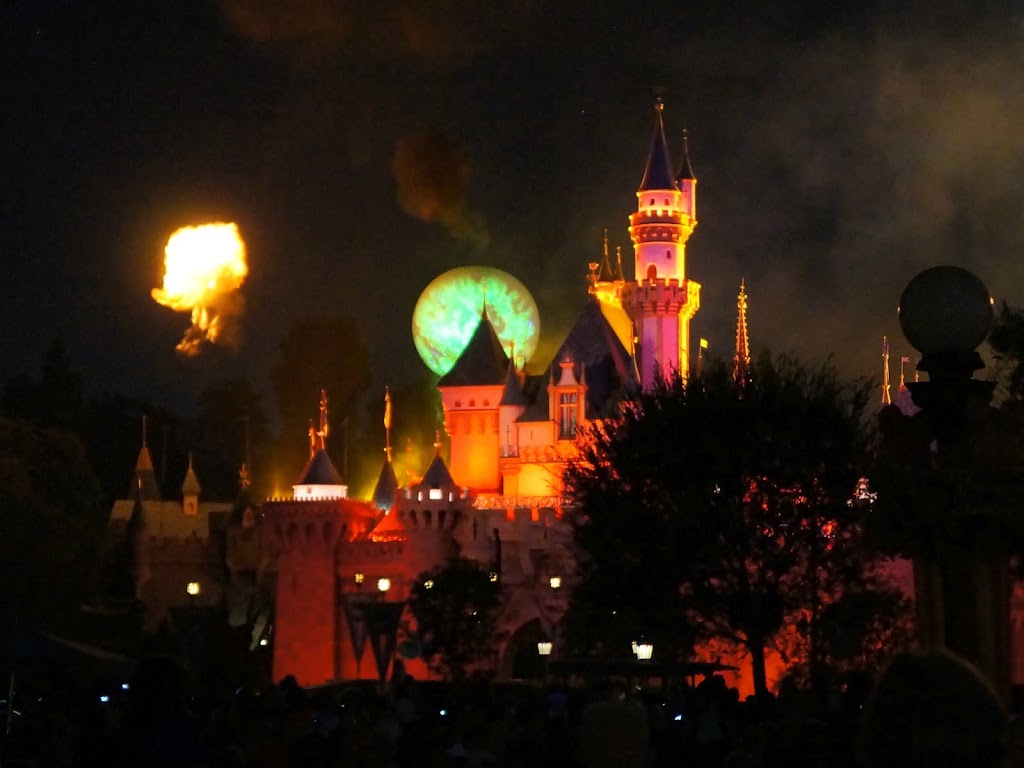 It was an amazing show with a great ending. I love how Disney always goes the extra step in their themed events, and the fireworks show was no exception.


As we walked around, we were able to trick-or-treat a few times with short lines and lots of great treats. Trails are set up around Disneyland with three carts to each trail. You walk up with your trick-or-treat bag (featuring Frankenweenie and Wreck-it Ralph) and they fill up your bag with candy and other treats such as Craisins, sliced apples, carrots, dried apples and raisins. I found that I had to ask for the healthier treats and they were more than happy to give them to us. The lines go really fast and by the end of the night, we had filled up our bags (it took about three trails to do so).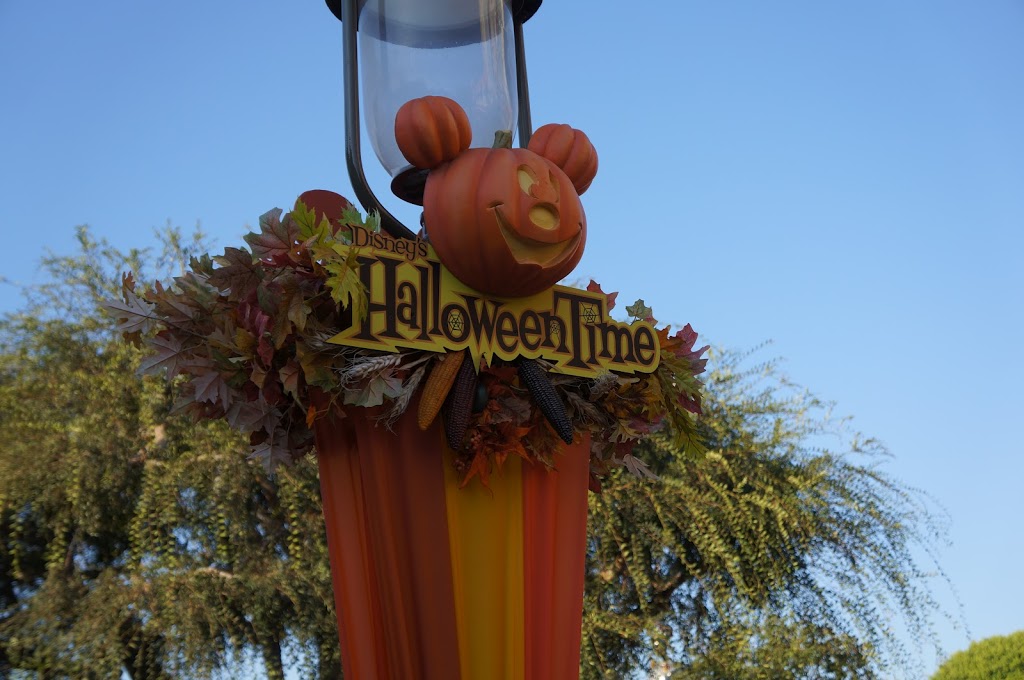 I could honestly walk around for hours just looking at the decorations. I tried to take a lot of pictures for you, but as the daylight went away, it got harder and harder. I invite you to look at the Mickey's Halloween Party album on Google+ if you'd like to see more.

Mickey's Halloween Party is a limited-time event that is worth every penny. For complete details and to purchase tickets, visit: https://disneyland.disney.go.com/events-tours/mickeys-halloween-party/.

We got home around 1:30 a.m. after getting to the park around 4:30 p.m. We had a wonderful time and we'd like to thank Disney for allowing us to visit the park as their guests. So tell me – who is your favorite Disney character?

[disclaim]This is not a sponsored post. I was invited to Mickey's Halloween Party as a member of the press to facilitate my review. All photos, thoughts and opinions remain my own. [/disclaim]
Originally published on September 30, 2012. Last Updated on October 25, 2022 by Pattie Cordova