There is so much to do at Great Wolf Lodge in Southern California. Sure, you have the enormous water park with its fun Alberta Falls water slide, and Scoops kid spa with its ice cream-themed shop, but all around you also have other family-friendly activities that you can enjoy like glow golf, an arcade, bowling and MagiQuest!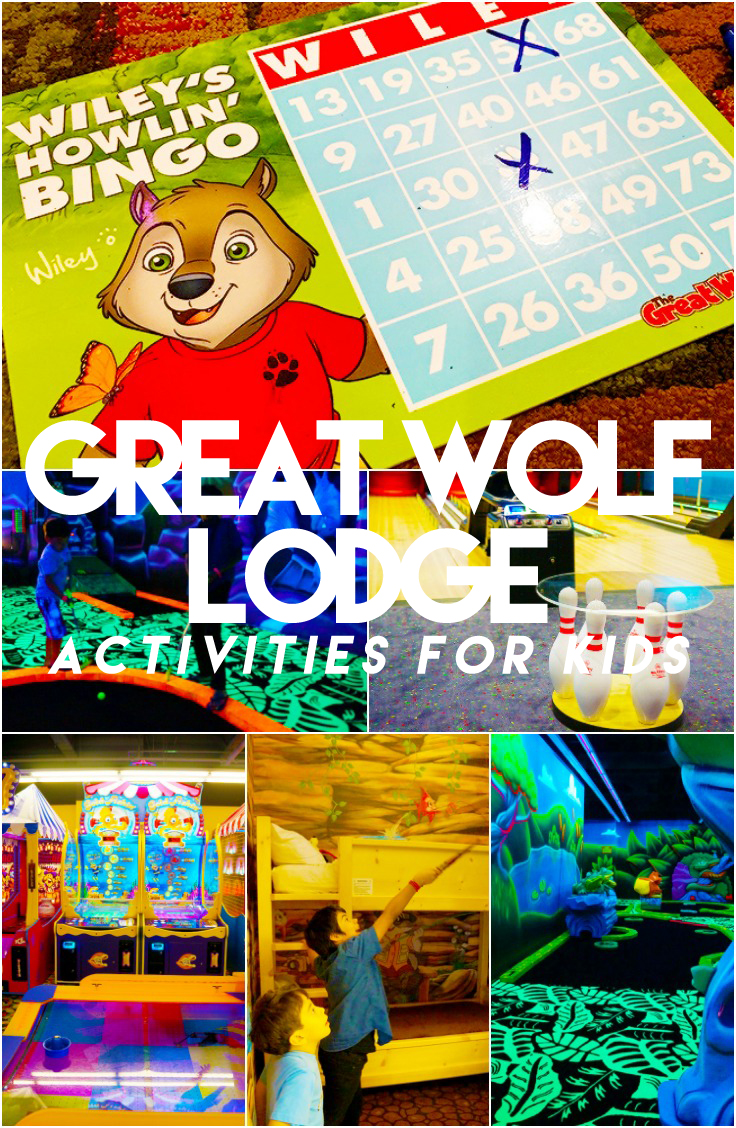 Howl at the Moon Glow Golf
Walking through this miniature golf setting is mesmerizing. The colors are extremely vibrant and the bright pathways in the black light make this game even more fun. You pay only for each golf putter you rent, so parent and child can always share one! It will take you about 20 minutes to get through the path.
MagiQuest
Visitors can play MagiQuest throughout their entire stay. The fun starts when you purchase your wands. There are lots of different accessories that you can use to customize your wand. After putting it together, you'll have to choose one story that you want to follow.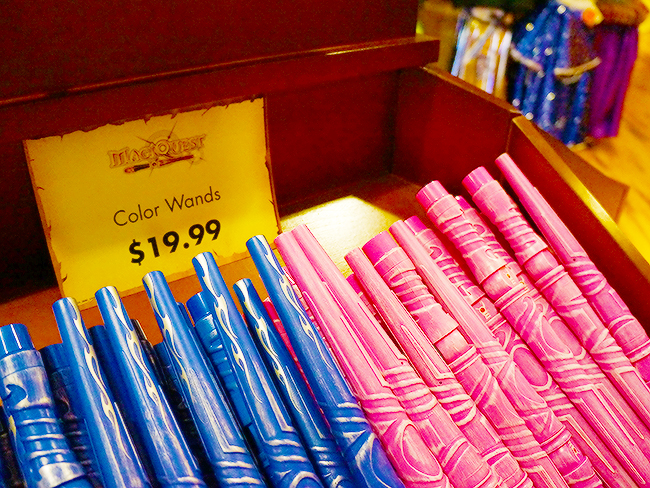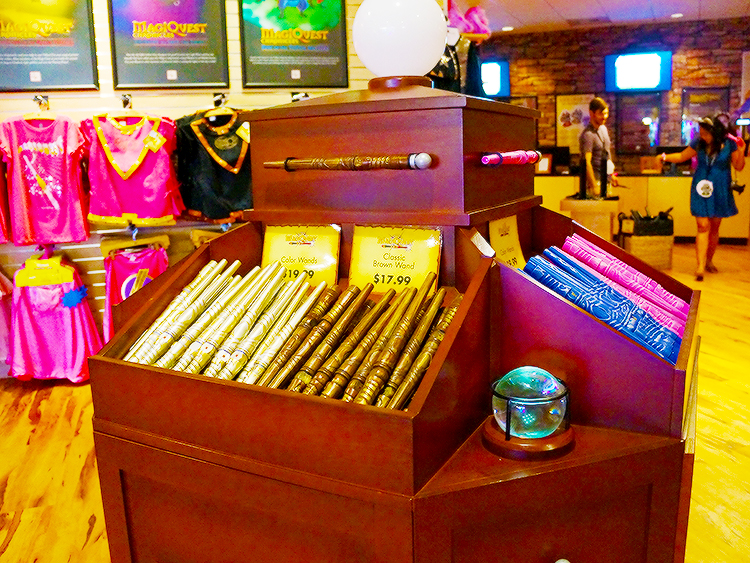 MagiQuest: The Rise of the Totem Masters
Explore the lodge and take part in the adventure of a lifetime! Your personal magic wand triggers interactive stations that give you clues to unravel the mysteries of the Magi. Save the enchanted realm of Vellara from the Shadow Lords. Receive a mystic figurine to summon forth your Totem spirit animal, and you're off!
MagiQuest: Journey to Save the Light
Take your quest to the next level, young Magi! We need your help to battle the Shadowlord and collect runes in this challenging interactive adventure. The ShadowQuest guidebook provides secrets and clues to help you cast spells and complete your mission to save the light before it vanishes forever! When you succeed, you'll receive a medal for your courage!
MagiQuest: Guardians of the Realm Portals
Explore the lodge and take part in the adventure of a lifetime! MagiQuest turns Great Wolf Lodge into your own personal playground. You'll choose a special magic wand, top it with extra powers, and set off on a quest. Immerse yourself in Vellara, a realm of enchantment, as you befriend the Treetop Pixies, battle Charlock, the evil dragon and fight to defeat the Goblin King.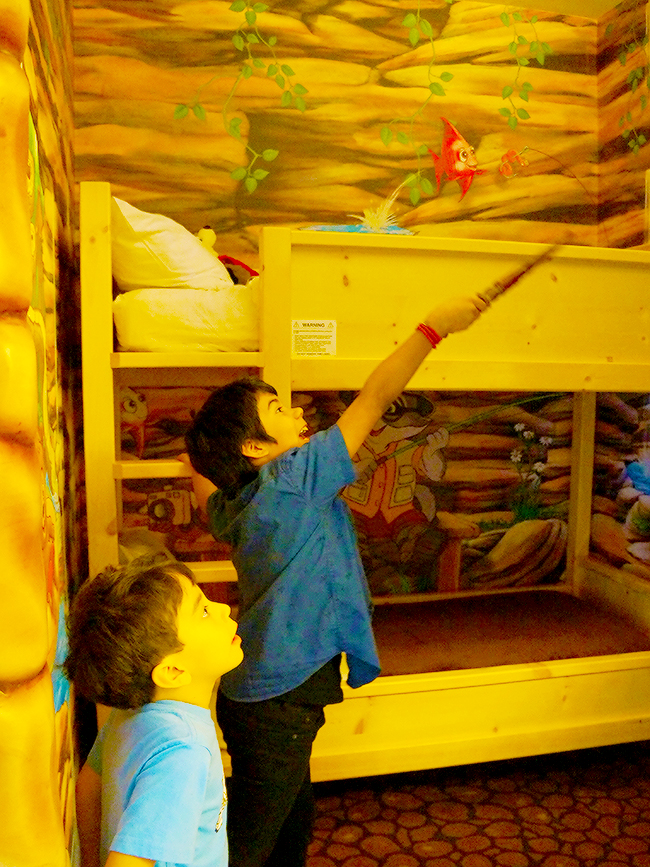 There are spots throughout the Great Wolf Lodge where you can use the wand to activate the tasks, including in your Wolf Den or Kid Cabin room! The wand will make certain items move and make noise. Note that there is a "quiet time" feature built into the wands – they will not work between 11 p.m. and 7 a.m.
My kids kept their MagiQuest wands because they can use them over and over again on future visits. You'll just need to purchase new adventures.
Time to play can take as little as 30 minutes and as much as three hours.
Ten Paw Alley
We spent so much time at Great Wolf Lodge's bowling alley that I lost track of how many games we played. There is no need for special shoes, so come straight from the water park and pick up a game!
There are different size bowling balls available for kids and adults. There are eight lanes so if you do have to wait, it won't be long.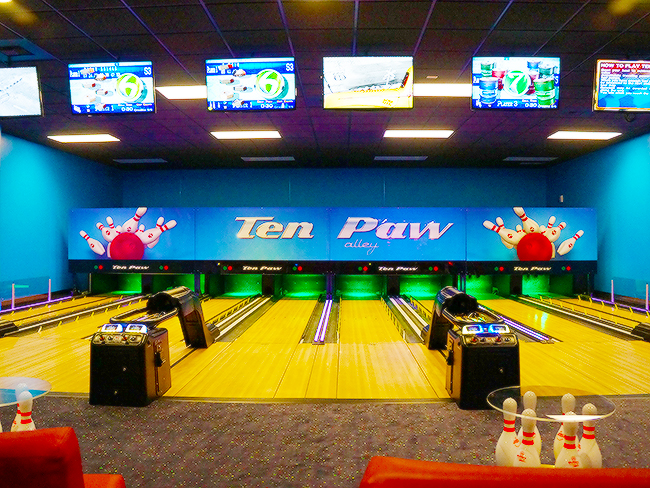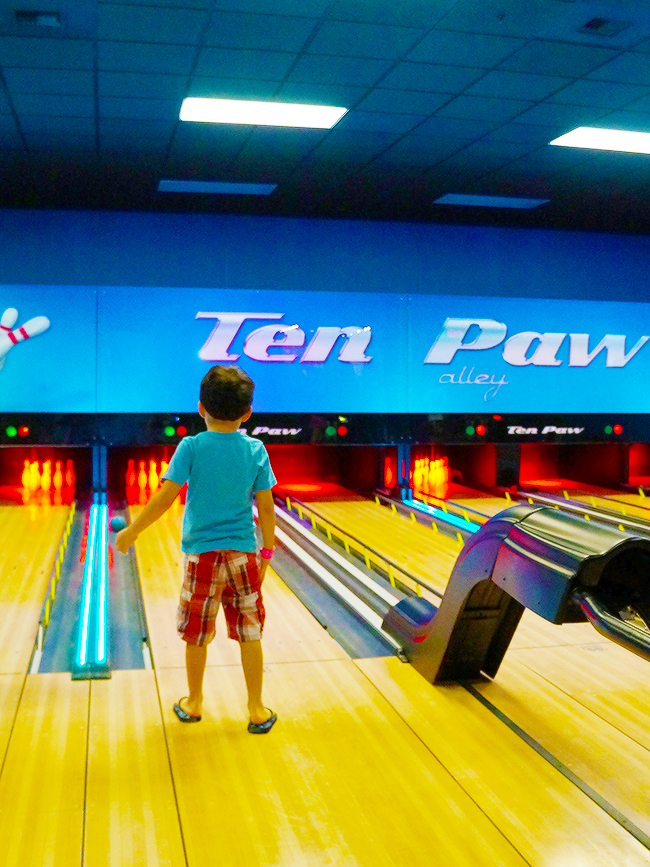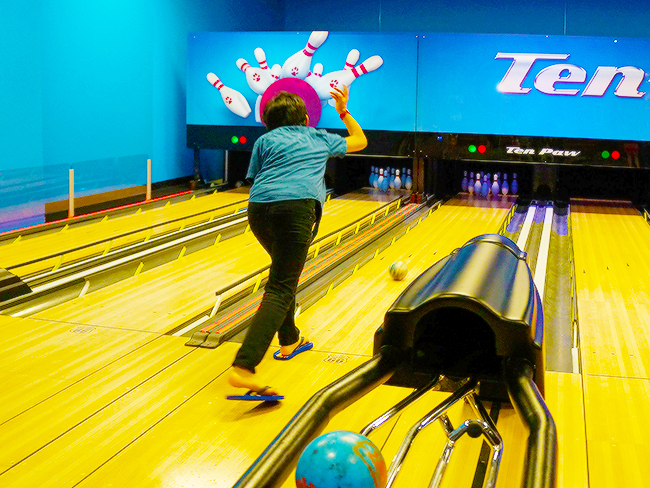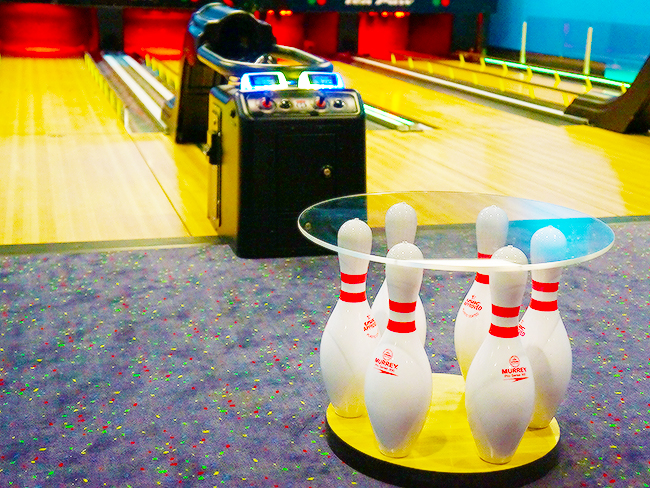 Northern Lights Arcade
The kids were limited on their electronics use during our stay, so the arcade was like our smart phone come to life. The bright and colorful arcade had tons of games, and some even gave tickets that could be redeemed for prizes. We were super excited that we got a 1,000 bonus on the giant "spin the wheel" game. Add Paw Points to your card once and use it throughout your stay. The points never expire, but there's nothing worse than being in the middle of a winning streak then running out of points! So make sure to add enough for you and your crew.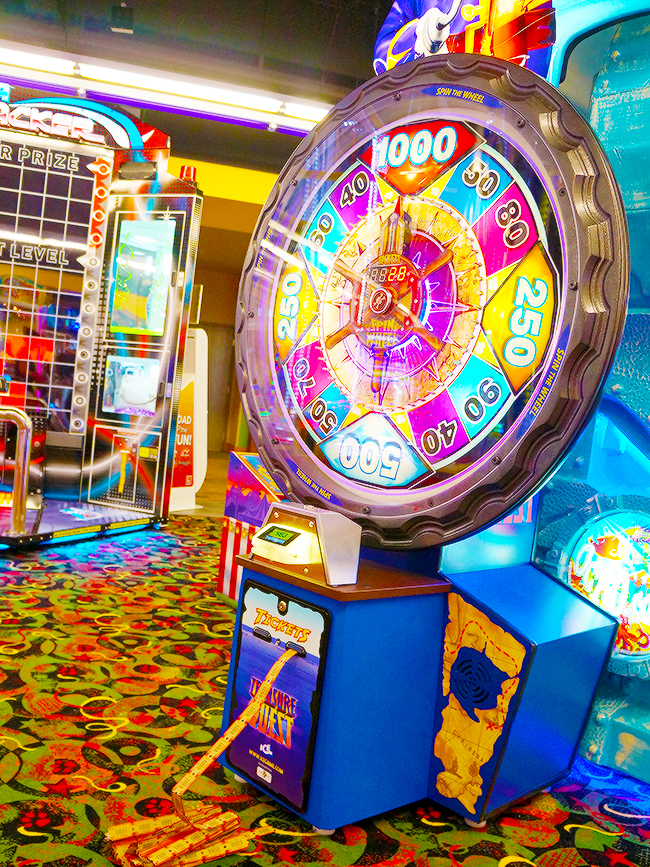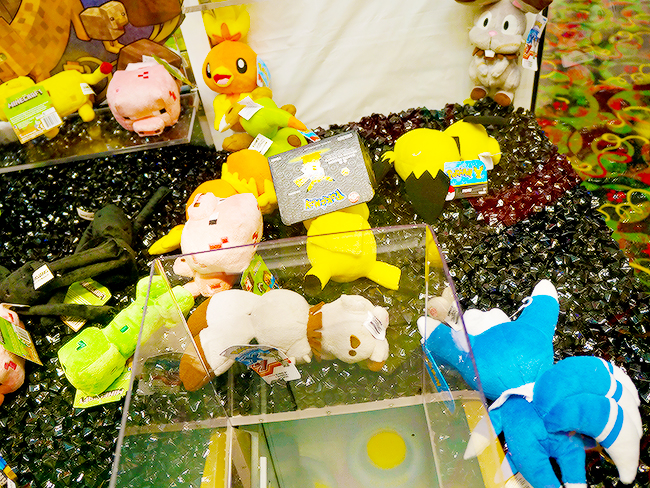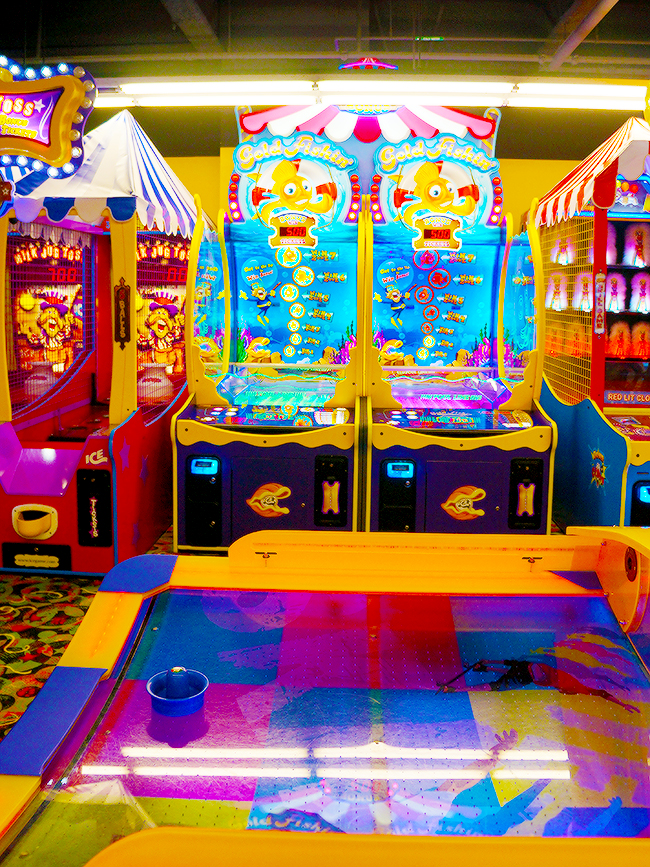 Great Wolf Lodge has so much more than a water park for your family during your stay. Their options of family-friendly activities ensures that theres something for everyone!
Got any questions? Leave them in the comments below!
Great Wolf Lodge
12681 Harbor Blvd.
Garden Grove, CA 92840
https://www.greatwolf.com/southern-california/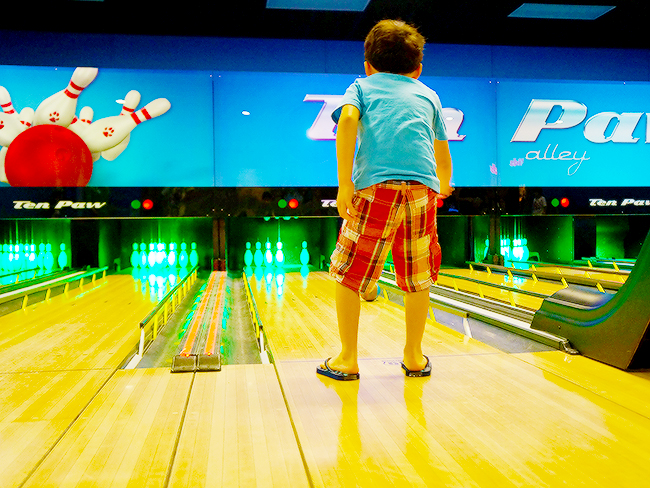 [disclaim]Thank you Great Wolf Lodge for hosting our family. | #GWLSoCal [/disclaim]
Originally published on March 25, 2016. Last Updated on January 10, 2019 by Pattie Cordova