So here's something that may surprise you – in a survey recently conducted by Nestlé® Pure Life®, moms and kids revealed many surprising insights about their hydration habits, including the fact that kids in America aren't drinking as much water as they should. Because of this, Nestlé® Pure Life® is committed to helping children drink more water as part of their efforts to help families' lead healthier lives and encouraging small changes, like drinking water regularly at a young age. Turns out, it can have a big impact later in life – they call this The Ripple Effect.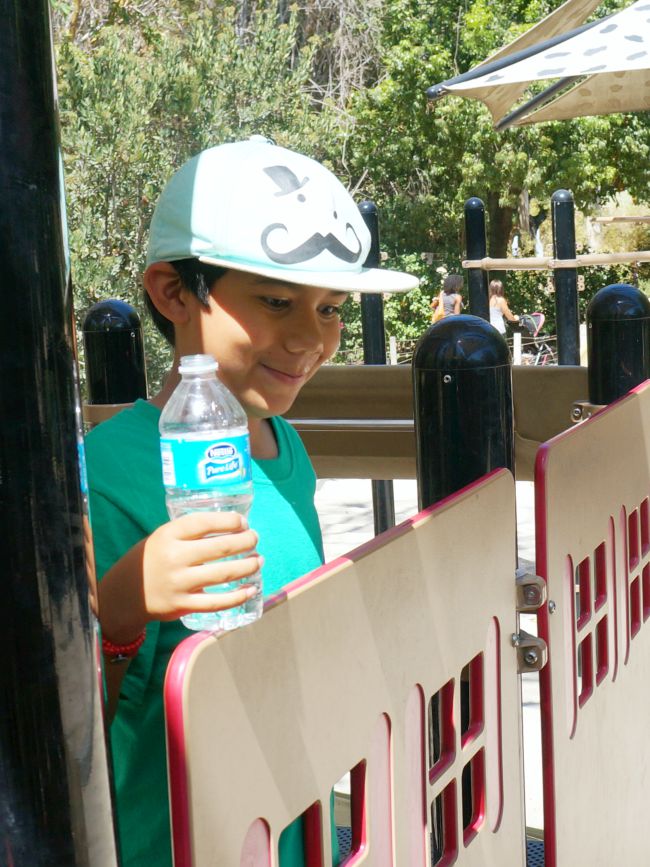 To help encourage children to drink more water – the healthiest beverage choice – Nestlé® Pure Life® is partnering with Drink Up and After-School All-Stars to provide moms and their children with tools and resources to encourage drinking more water now for a healthier tomorrow. Nestlé® Pure Life® encourages everyone to join The Ripple Effect movement at pureliferippleeffect.com, where moms can find tips and tricks for staying hydrated as well as other small changes they can make to give their children healthier futures.
Nestlé® Pure Life® has already helped start The Ripple Effect by supplying nearly one million 8oz servings of water to kids this school year through After-School All-Stars.*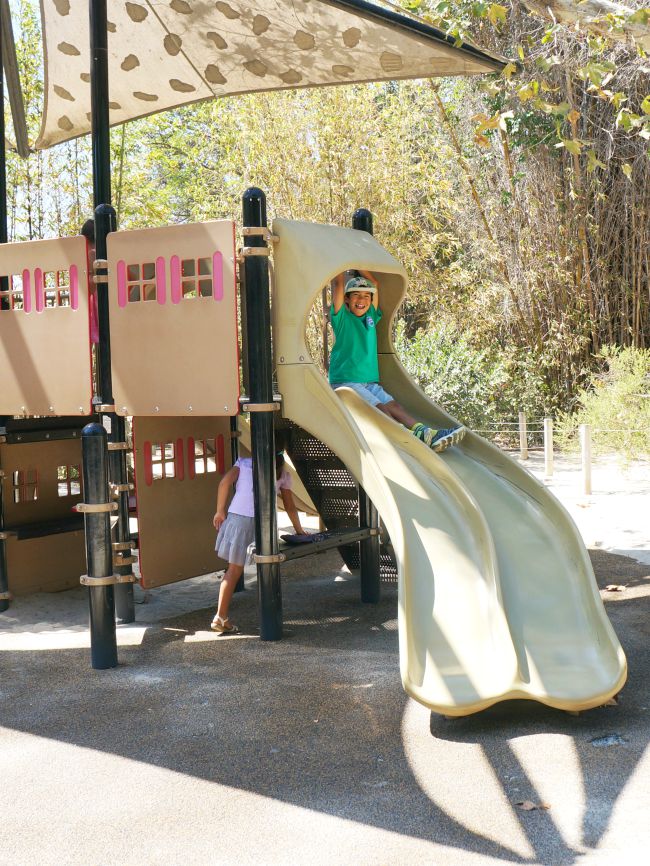 Meanwhile, I was reading through some of the findings in the study and I couldn't help but be proud of my fellow Hispanic moms for making these findings part of the report:
Water consumption is higher among both Hispanic moms and kids compared to non-Hispanic moms and kids.

Hispanic moms feel stronger about the power of healthy choices – they are 11% more likely to strongly agree that making one healthy choice often leads you to make other healthy choices, compared to non-Hispanic moms.

Hispanic moms are 18% more likely to remind their children to drink water (59%) than non-Hispanic moms (50%).

Water is the #1 beverage of choice for Hispanic Kids

28% of Hispanic kids say water is the drink they like the most, compared to 21% of non-Hispanic kids.
I was so proud to read these findings because… a) I completely agree with them and b) it broke a stereotype that is out there about Hispanic kids not liking water! My kids drink water with every single meal, including breakfast, and it's basically the only type of beverage we have in our home (other than water).
I've found that I don't really have to do anything special to get my kids to drink water, other than to tell them to do so. However, I do know that there are some kids that struggle with the taste. So I say we all pitch in our ideas of how to get kids to drink more water. Heck – I'll be the first to say that it took me a good while to get used to just drinking regular water. I had to make a few transitions to it too!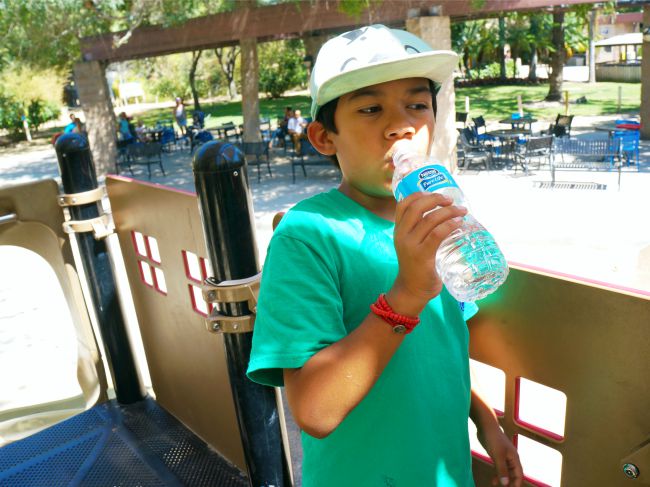 How to get kids to drink water
School them with handouts like this Hydration Kid's Kit. If they understand why their bodies need water, they might be more open to drinking more water.
Pack a bottle of water with the lunch – no matter what. Skip the juice boxes and throw in a bottle.
Start a reward system using the Nestlé® Pure Life® bottle caps. Every bottle cap they put in gets them closer to a goal – maybe a trip to the water park?
Add some chia seeds and lemon to a gallon of water in the fridge. It's a refreshing treat!
Freeze some orange slices and dump them in the water to keep it cold and some some citrus flavor.
Create your own spa water with cucumber and mint and make it accessible to the kids.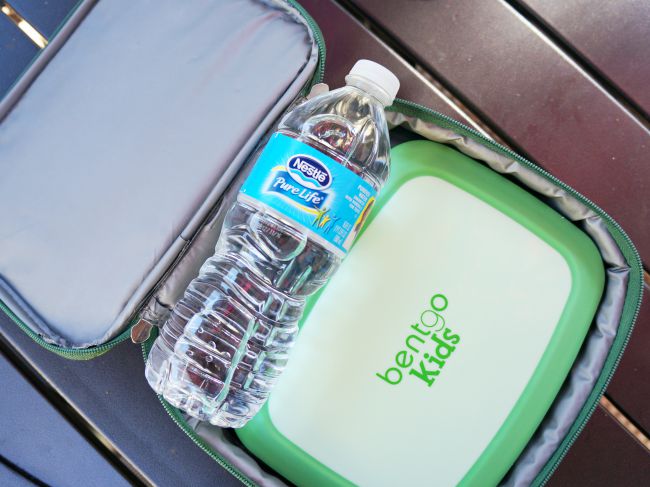 Nestlé® Pure Life® has always been committed to making healthy hydration for families convenient – that's why they offer a variety of pack sizes and bottles in stores across America and through their home delivery service. And when was the last time you had a taste of Nestlé® Pure Life®? It has that unique taste because it undergoes a 12-Step Quality Process that includes reverse osmosis and/or distillation. Select minerals are added for taste to ensure you get pure, refreshing water every time. Learn more about Nestlé® Pure Life® and the Ripple Effect movement by visiting www.pureliferippleeffect.com.  
Originally published on September 15, 2015. Last Updated on November 19, 2015 by Pattie Cordova