This post was sponsored by Nestle El Mejor Nido.
Last week I had the best time at the red carpet premiere of Disney-Pixar's "Coco." I was there representing Nestle´s El Mejor Nido, who were awesome enough to invite me to share all the fun that happened before the premiere on Living Mi Vida Loca's social channels – p.s. did you see my Facebook live video featuring some of the Latino superstars as they arrived at the event?!! Spoiler alert: lots of Edward James Olmos and Benjamin Bratt shots.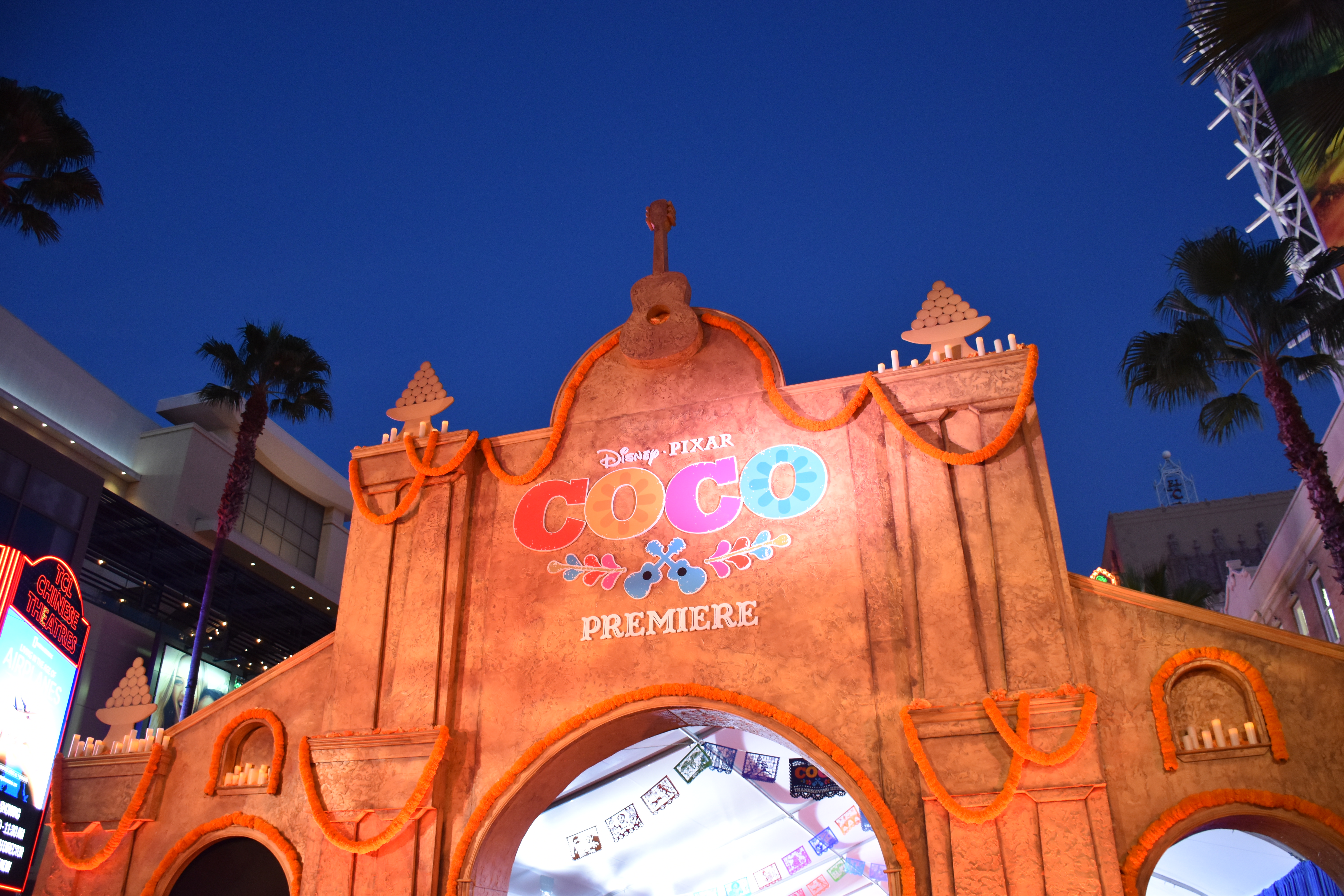 I got there a few minutes early so I could get some shots of the carpet. Turns out, more marigold than red – which makes total sense because this uh-MAZING film takes place during Dia de los Muertos.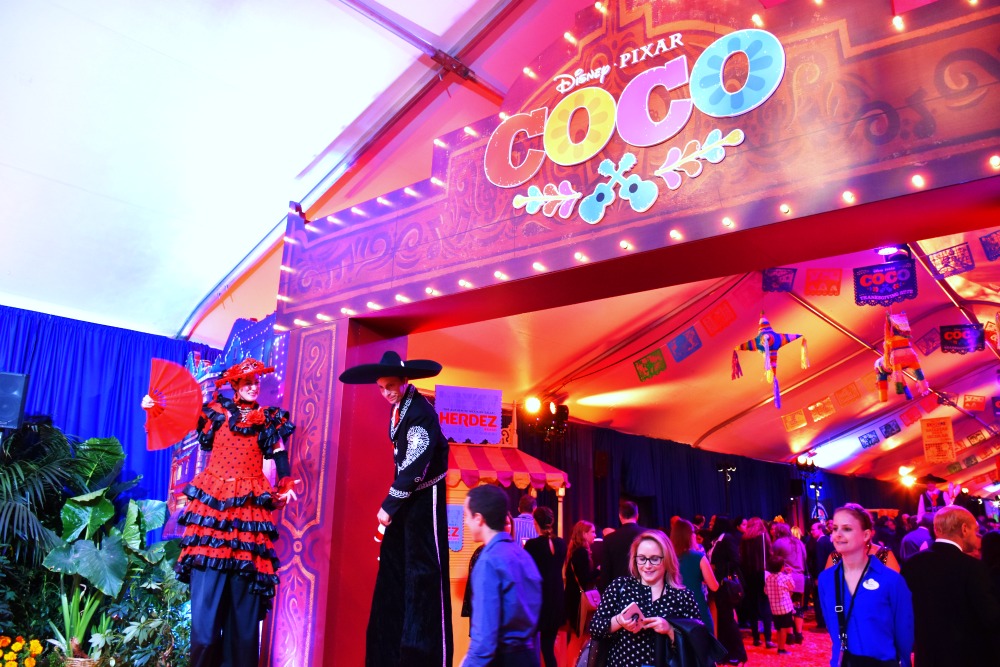 Once we got inside, I headed straight to the El Mejor Nido booth to load up on chocolate Abuelita and Nescafé Café de Olla (they were also offering Clásico with delicious pumpkin Coffee-mate  but I was running short on time and had to head into the opening ceremony). So I grabbed a cup of Chocolate Abuelita and found a prime spot for the opening show that featured the always-fabulous, Grammy award winning Mariachi Divas performing songs like "Remember Me" from Disney/Pixar's Coco. I couldn't have had a better time there. Between one of my favorite drinks and traditional mariachi music, there's very little that could have made it more memorable.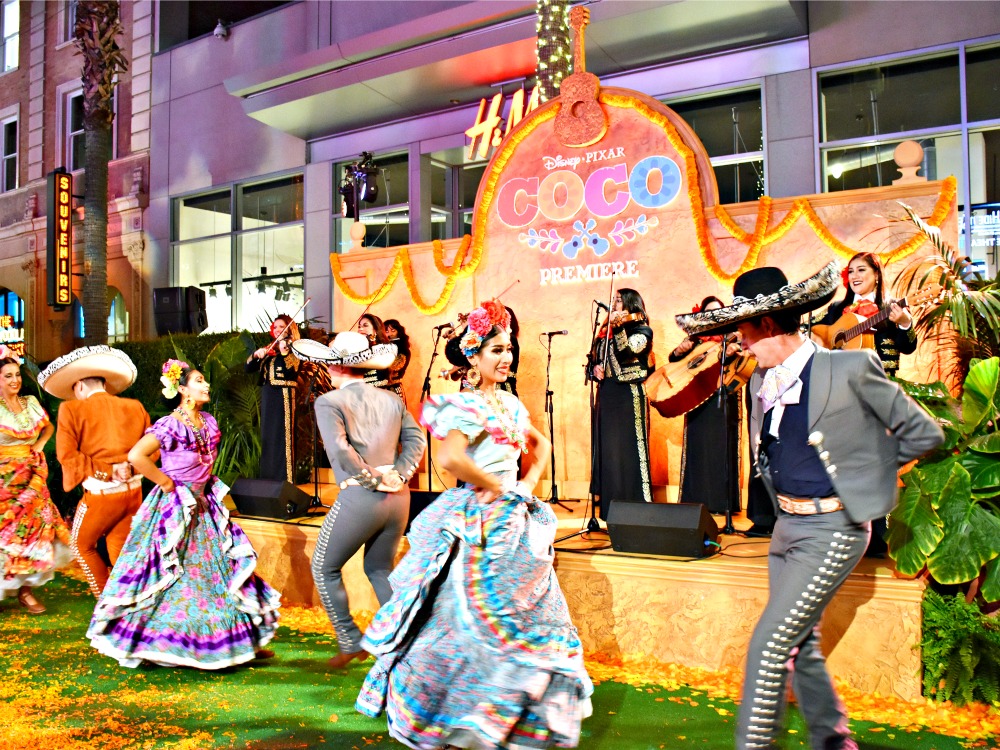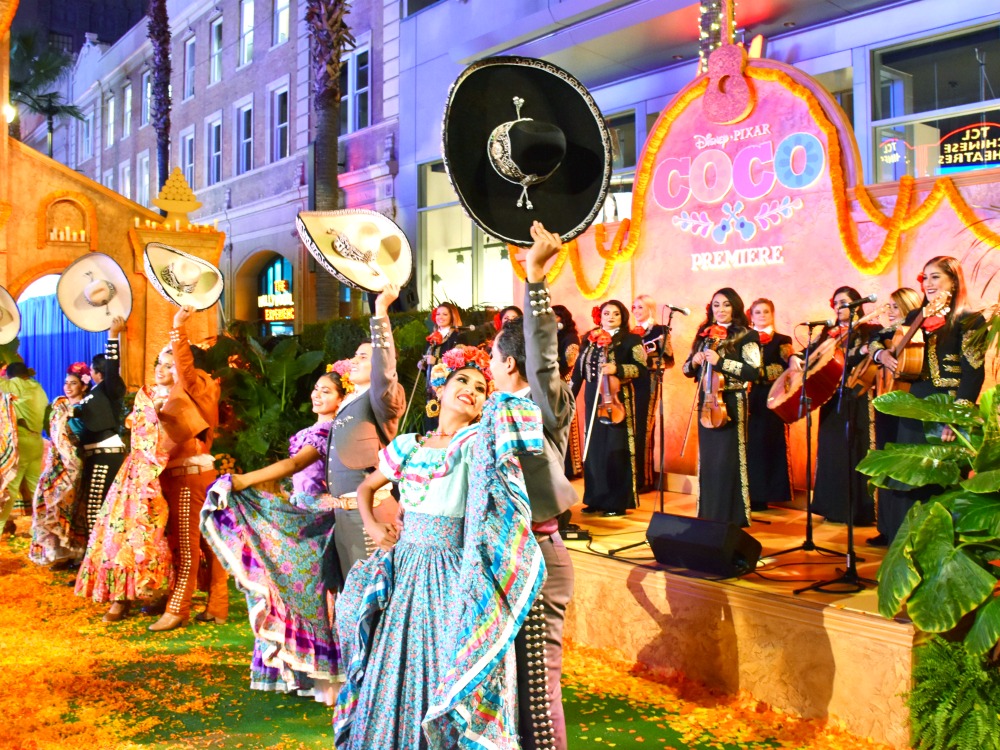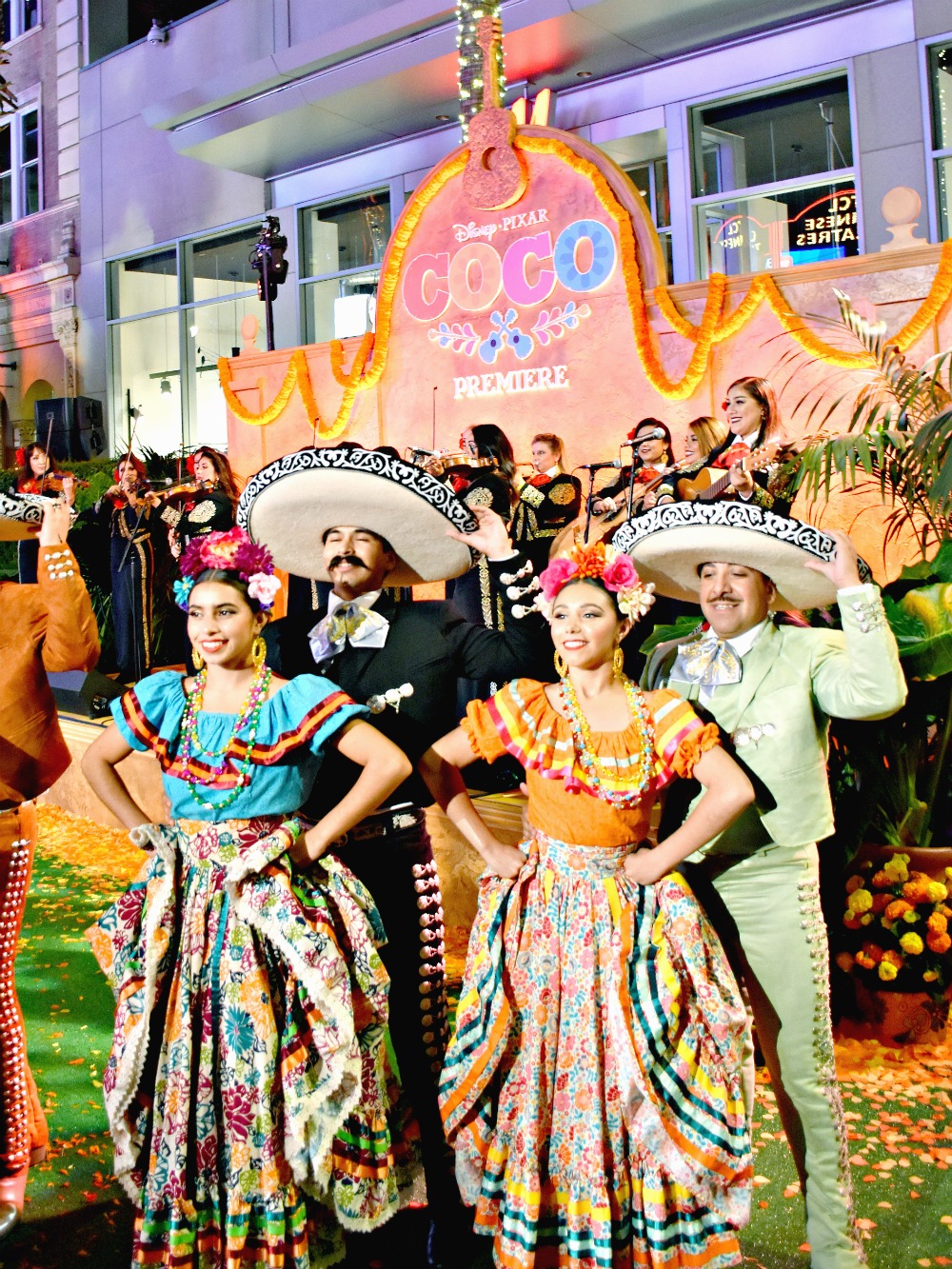 The Mariachi Divas continued to play and the baile folklorico dancers wowed us as the celebrities walked onto the marigold carpet.
I was literally right by the entrance trying to catch everyone and anyone that I recognized via Facebook Live. Some of the LMVL fans on Facebook were awesome enough to spot some of the celebrities and gave me their names… including Angelica Maria's whom I completely blanked out on because I was in such awe.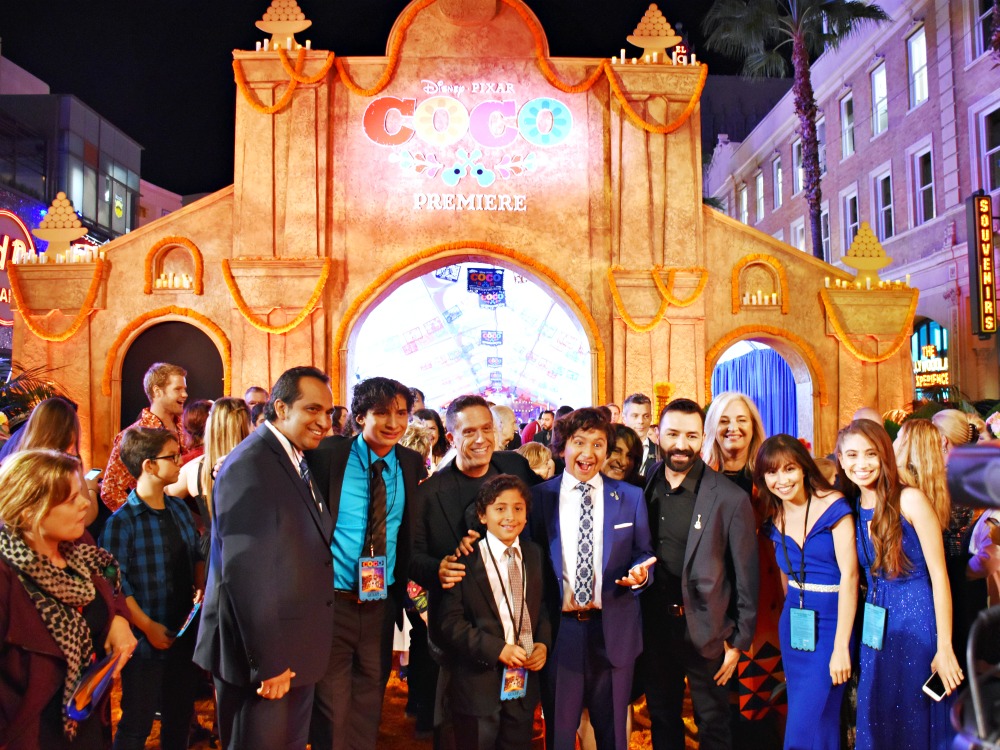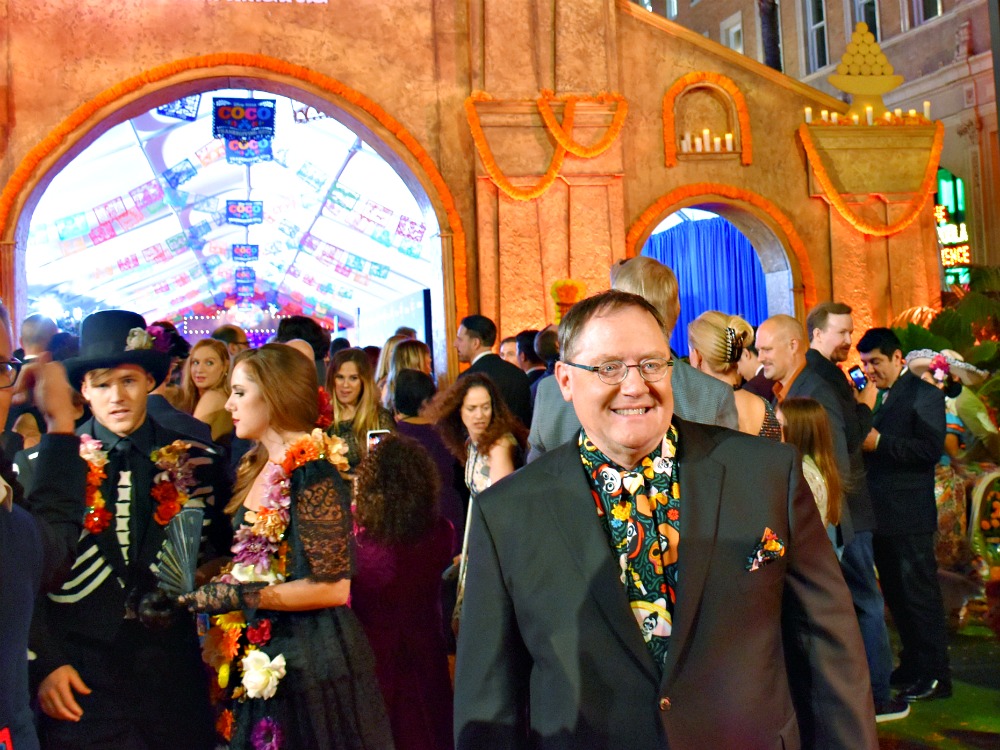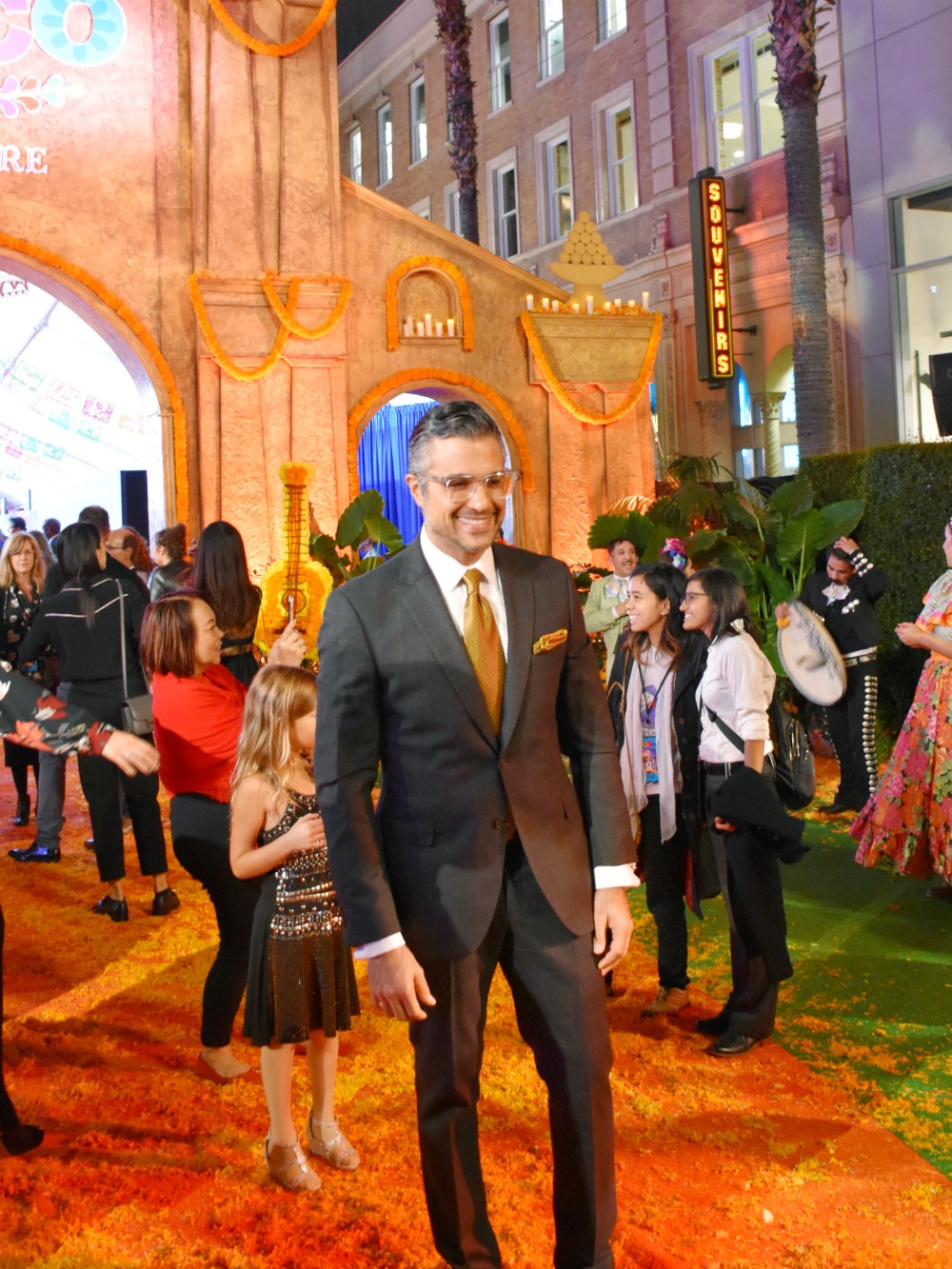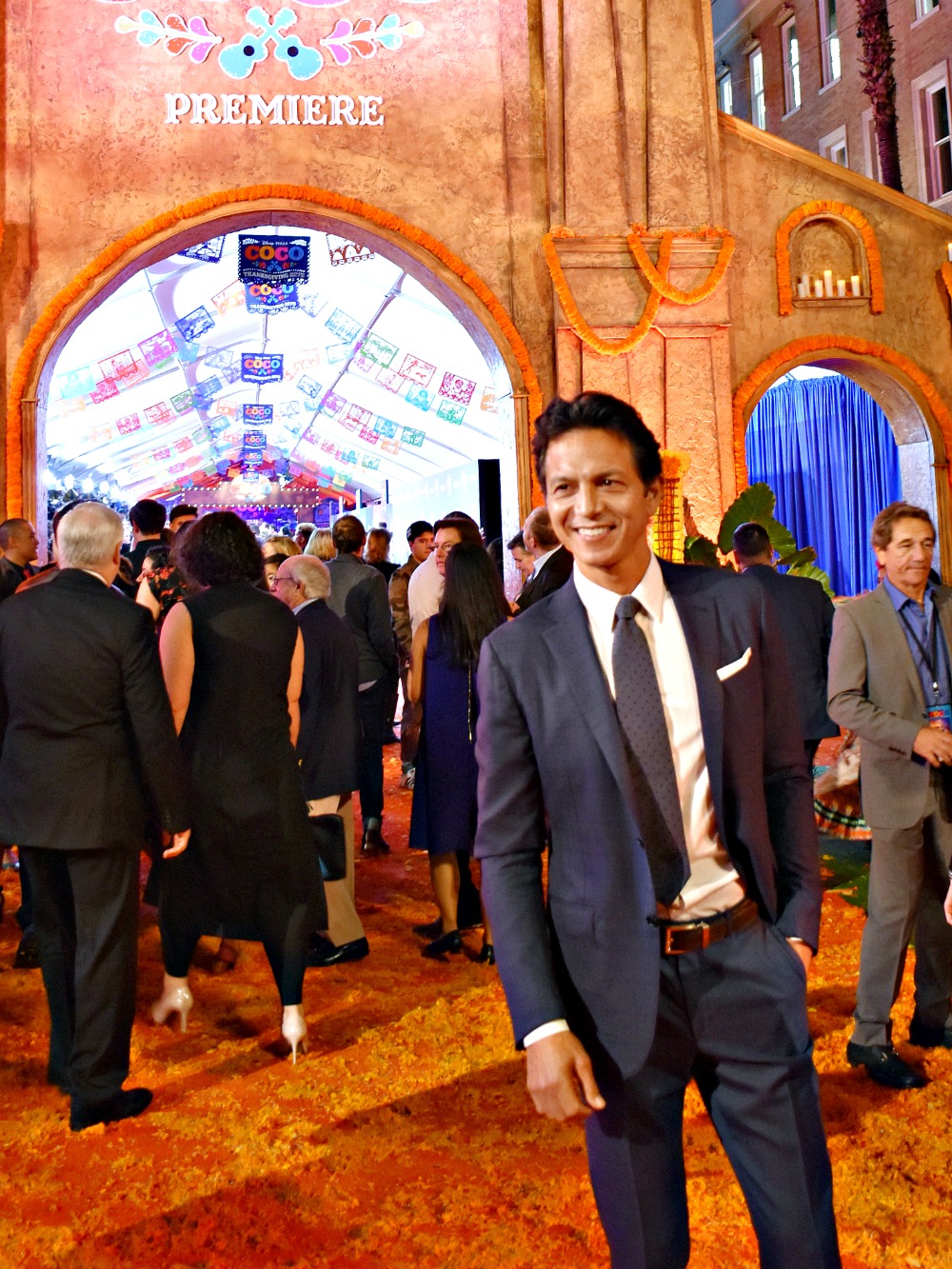 And because I'm never one to miss an opportunity, I also positioned myself behind some of the photographers basically ensuring that I would get online-worthy pics for you to check out. The stars of the movies like Edward James Olmos, who even danced along to the music. The entire event felt like a giant fiesta celebrating Latino culture. It was a proud day.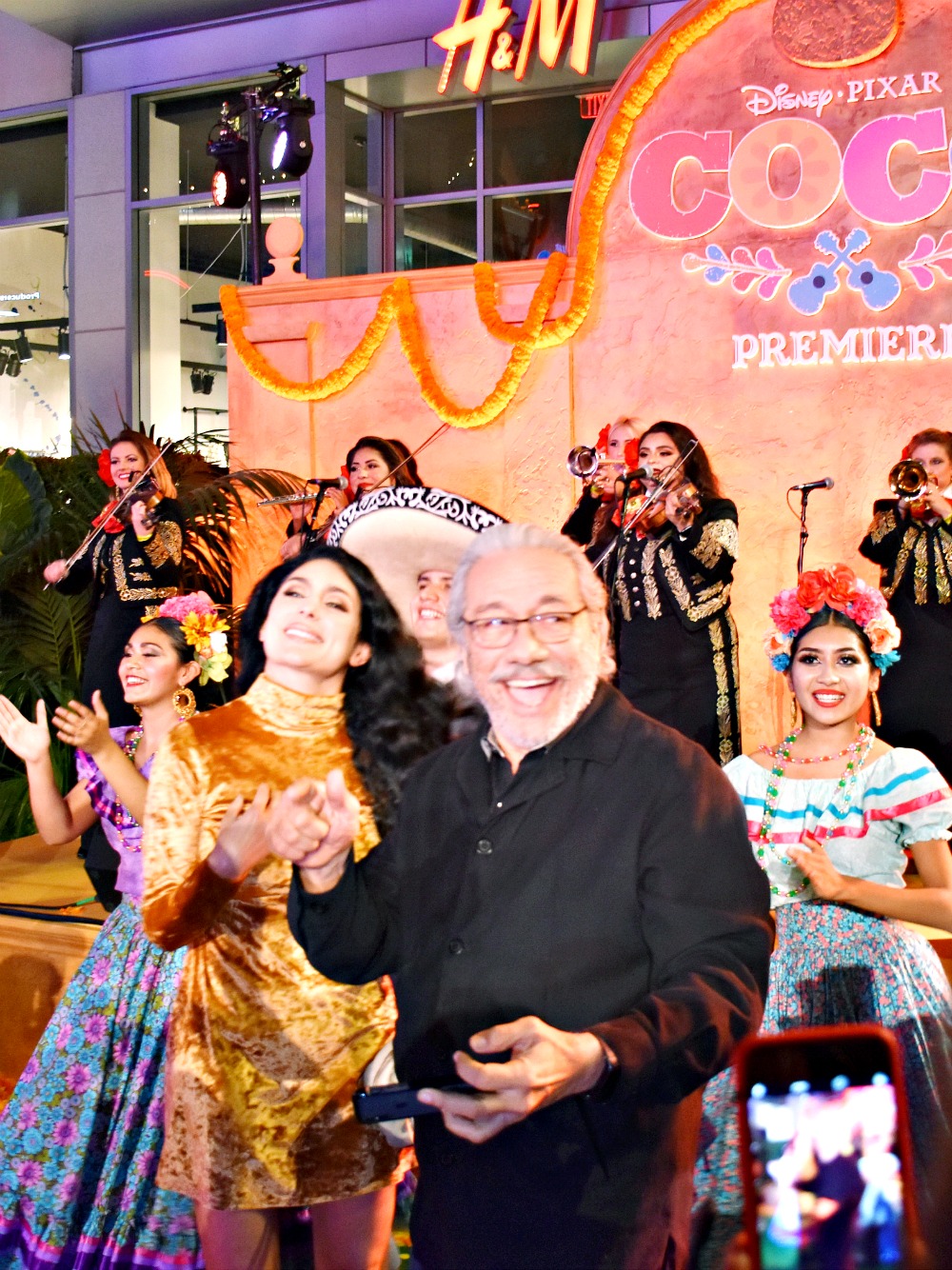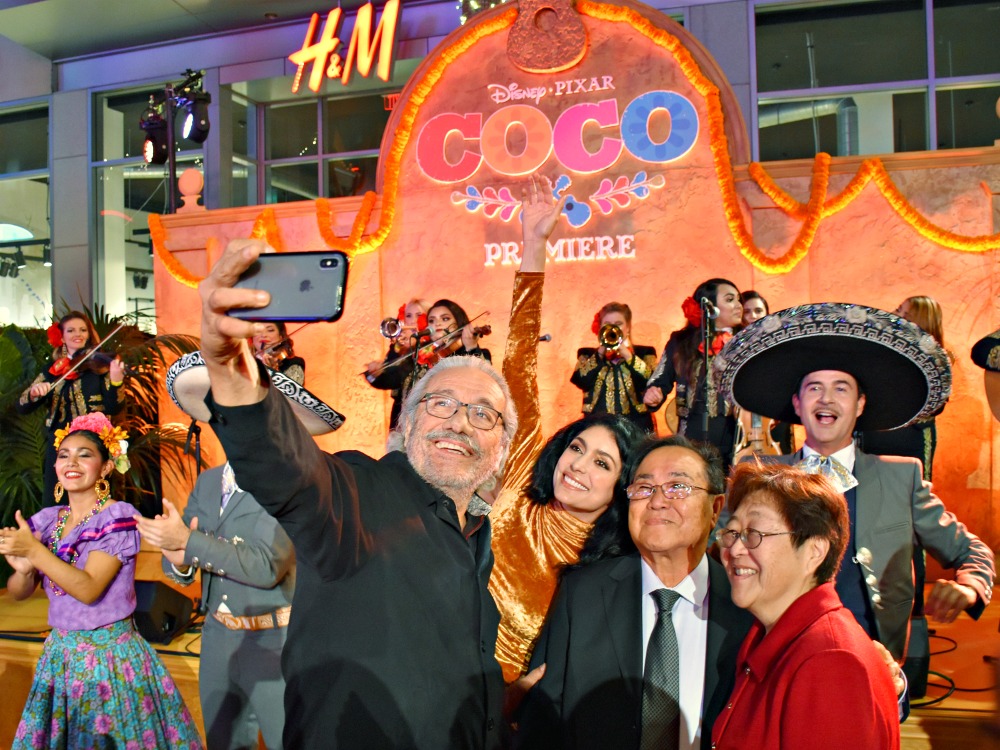 I hung around the front for a while (almost an hour!) waiting for everyone to arrive, but I totally wanted to get in on the cookie decorating at  El Mejor Nido's booth so I walked over there, grabbed some more drinks and got to work. Their booth was located under a giant white tent that hosted stilt walkers, more Mariachi music and all the cafécito and Chocolate Abuelita you could possibly want. El Mejor Nido did a great job at featuring their best (and my favorite) products and so, of course, it was a hot spot. Hey… even Weird Al Yankovich got in on the fun!!! p.s. Al… if you want a great Chocolate Abuelita recipe – here's El Mejor Nido's: https://www.elmejornido.com/es/recetas/chocolate-caliente-122172?categoryname=recetas-de-chocolate-caliente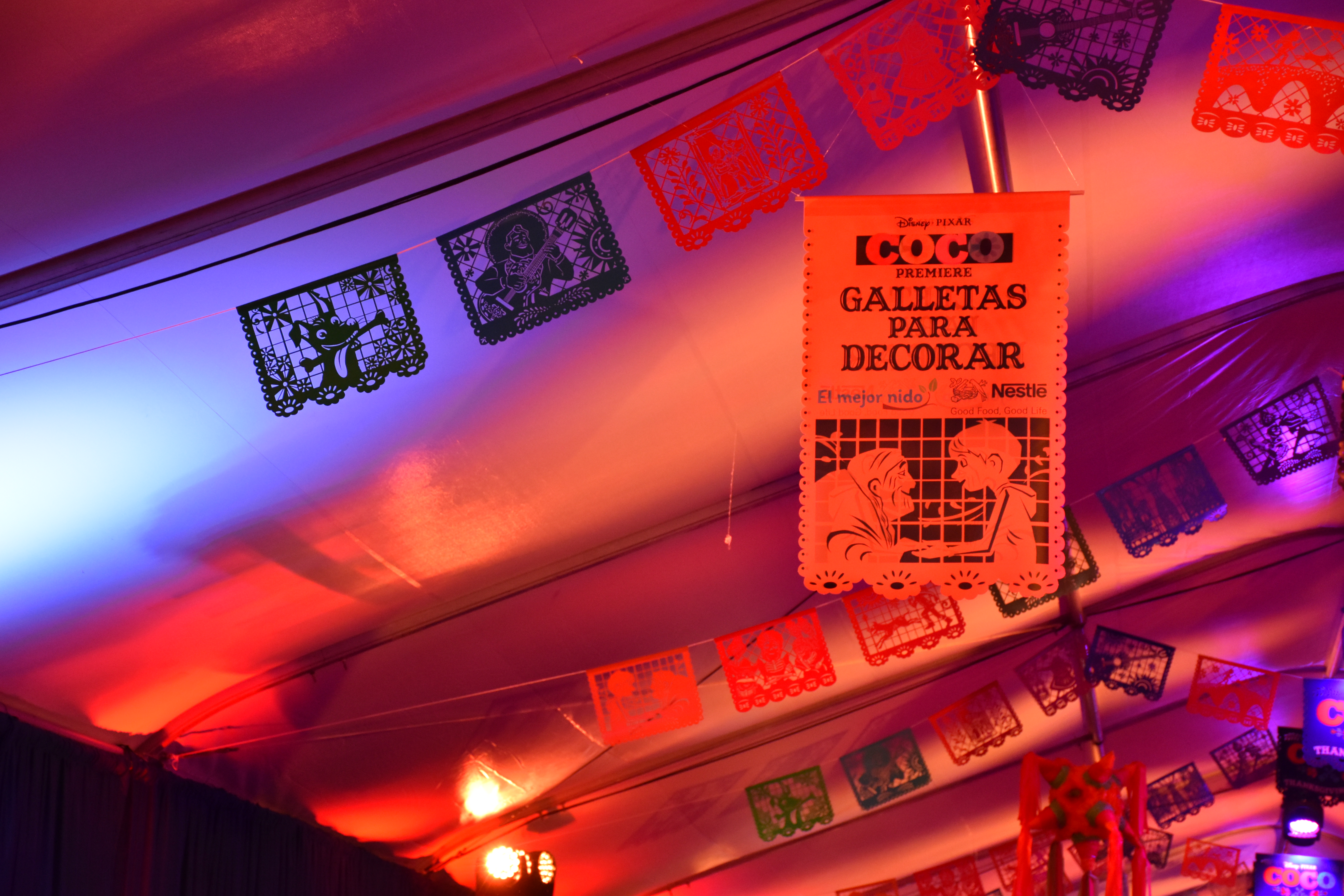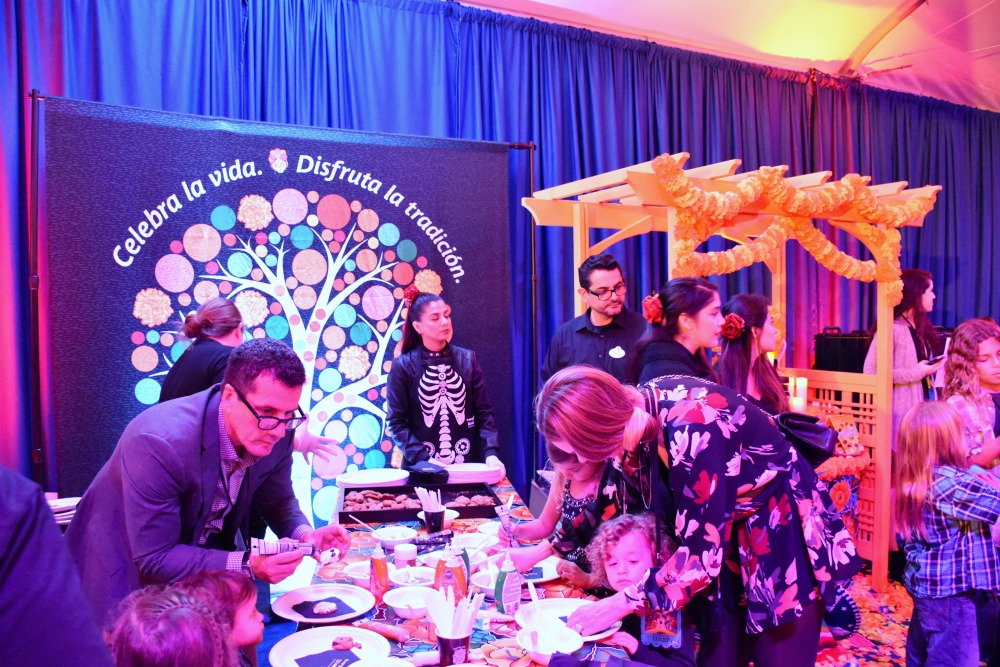 A short while later we were called into El Capitan Theatre and I could feel myself getting super excited about being able to see Coco in the same theater as the stars, directors, and producers of the film. It was an intense and humbling feeling.
I grabbed my popcorn and drink and sat down just as the Mariachi Divas came on stage to serenade us one more time before the film. If you're thinking of seeing the film in the L.A. area, I would strongly suggest you get your tickets to see it at El Capitan Theatre because you'll be able to experience the Mariachi Divas performing before select showings.
And, well… what can I say about Coco that hasn't already been said by everyone who has gotten a chance to see it??? Yes, it's just as amazing as everyone says it is. Are you Latina? Well you won't be disappointed by it. In all honesty, I was worried about this. I was worried that mi cultura would not be represented in a way that was accurate and authentic. I should have known better. My first thought after seeing the film was, "it was well done." And interestingly enough, when I saw my friend Lala outside of the theater she said the exact same thing!!!
Coco was everything that I wanted the film to be. It gave an accurate description about Dia de los Muertos, it shared the traditions that are observed during this time (and that we have in our home too!) and in true Disney/Pixar fashion, there was no shortage of tears. I love that the cast was mostly Latinos, the family in the film was everyone's family, and the music is one that I've been streaming non-stop since watching the film. It scored high marks on every level.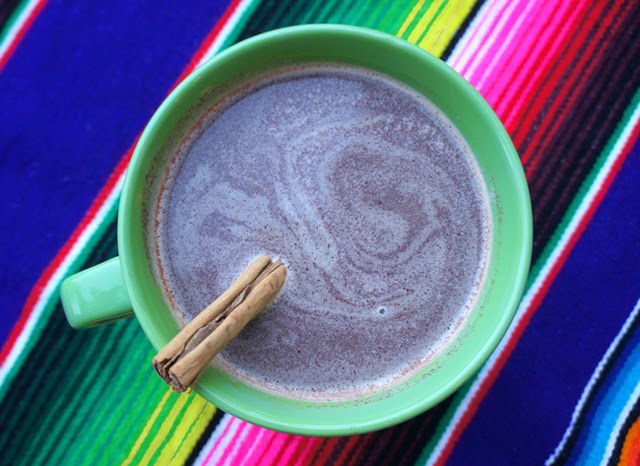 The next day, I made myself some Chocolate Abuelita as I retold my experience to the Hubster and the chiclets. I can't wait to take them to see Coco during their Thanksgiving break!!! Plus – I just found out that they'll be playing it en Español here in Southern California too so that's pretty awesome. I highly recommend you take the familia and chiclets to see the film – you won't be disappointed.
Want to learn more about Nestle El Mejor Nido? Be sure to visit their website or Facebook pages!
p.s. Did you miss my Facebook Live videos? See them below!!!
Originally published on November 20, 2017. Last Updated on November 20, 2017 by Pattie Cordova