You have your peanut butter and jelly, chips and salsa, and of course, relaxation time and coffee. Not to be outdone, coffee and creamer is finally together as Nescafé with Coffee-mate! These two favorites go better together for the first time in a 2-in-1 product that is easy to use, and we are so happy to partner with them to share the word.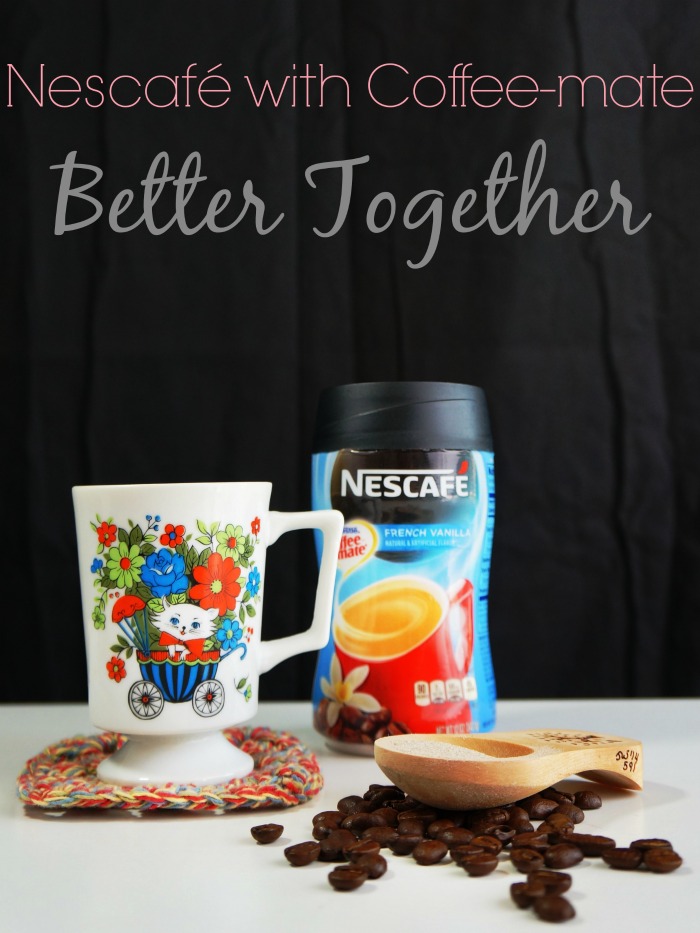 Nescafé with Coffe-mate features your favorite Nestle Nescafé coffee coupled with Coffee-mate favorites including Hazelnut, French Vanilla and Original. They are between 80-90 calories per serving and 2 grams of fat per serving. Each serving is 2 tablespoons – which is all you need to get a 6-8 ounce cup of coffee sweetened with creamer.
To make, add 2 tablespoons of Nescafé with Coffee-mate creamer in a mug, add 6-8 ounces of hot water and stir. It's as simple as that! Take it with you on camping trips when you have limited access to a refrigerator, maybe another canister for your desk at work and what the heck, one in each flavor for home use.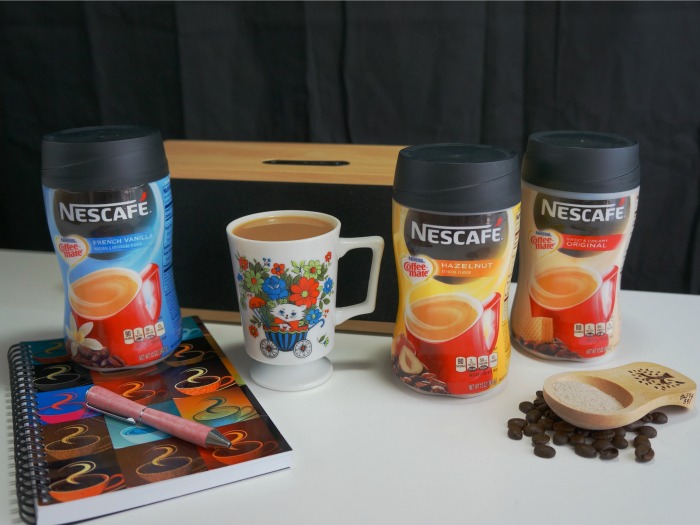 Personally, I think relaxation time and coffee go better together. There is something so soothing about a hot cup of café in my hands as I take some time for myself.
I love this new coffee option for so many reasons, but my favorite part of this new Nescafé with Coffee-mate product is that my kid can make me coffee! It's the product that keeps on giving. I can't wait until they come out with more flavors, including the seasonal creamers like Pumpkin Spice and my new favorites: La Lechera Dulce de Leche and Abuelita Mexican Chocolate.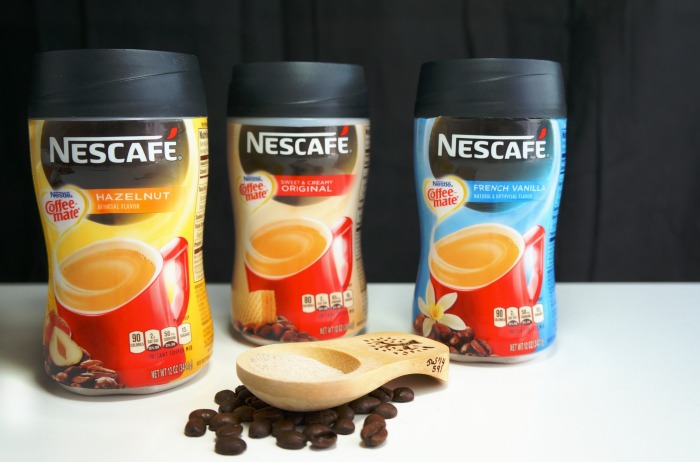 Tweet the message below and leave a comment in the post with a link to your tweet!
"_____ and _____ go better together, like Nescafé with Coffee-mate // #NescaféCoffeemate @PattieCordova"
[disclaim]This is a sponsored post on behalf of Nescafé with Coffee-Mate. We were also provided product and few other special items. All thoughts and opinions remain my own. [/disclaim]
Originally published on October 26, 2014. Last Updated on February 14, 2016 by Pattie Cordova