Last month I had the extreme pleasure to take two young girls to see the Demi Lovato concert in Los Angeles at the Greek Theatre. They had a SUPER time and I had quite a bit of fun myself. How much? Well I'm totally rocking out to Demi Lovato right now! I purchased her newest album online. Seeing as how Justin Bieber is also on my playlist, well let's just say I'm somewhere between a tween and being too old to listen to this kind of music.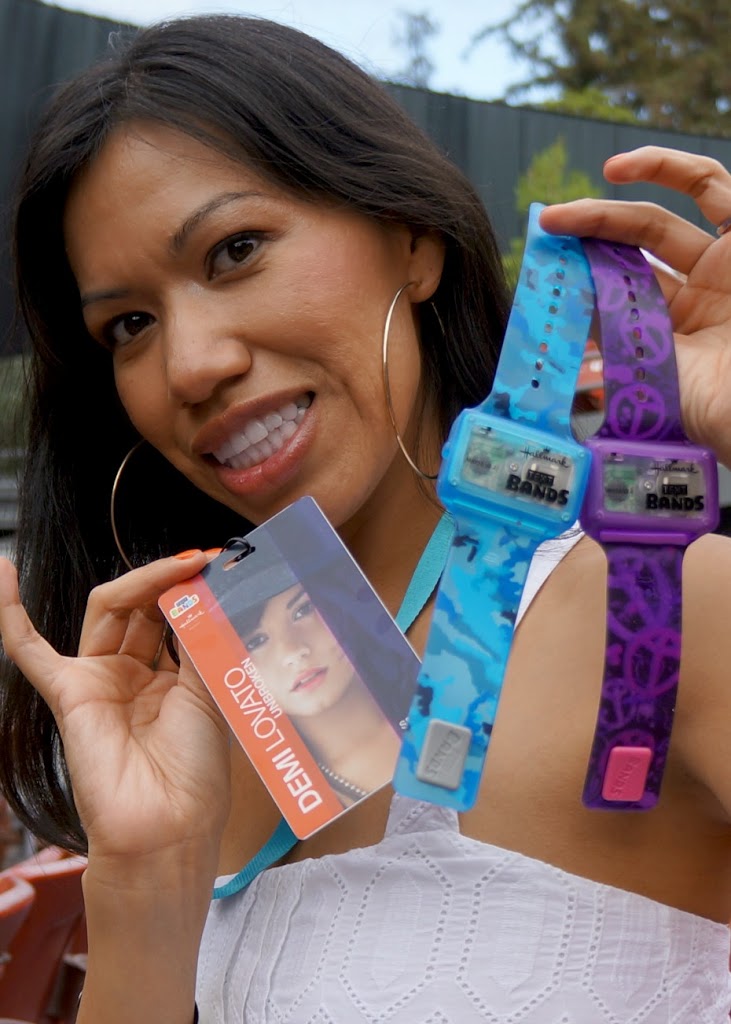 Before the concert we had the opportunity to preview Hallmark's newest product – Text Bands. If you have kids going back to school, put it on the list. Seriously.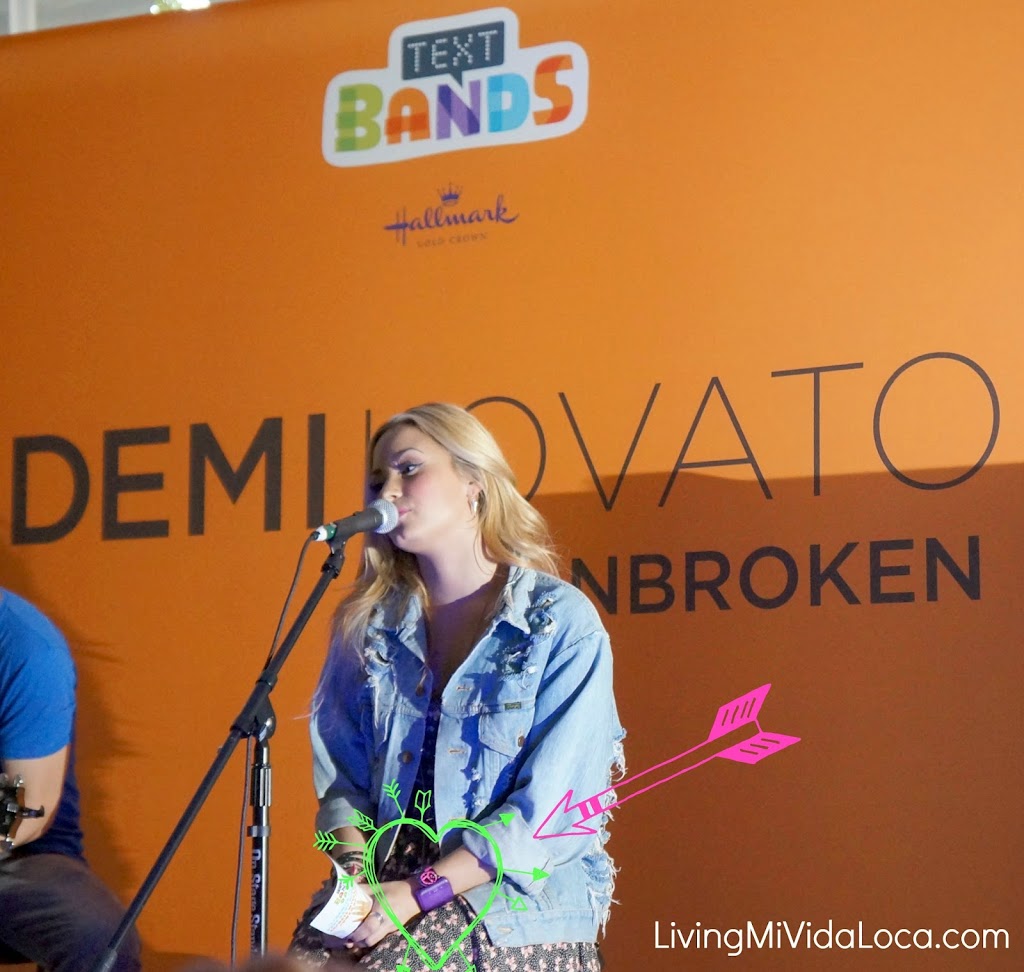 Text Bands are these super easy to use and uber-trendy wrist accessories that allow you to exchange text messages (up to 10 characters/message) with others by simply bumping the Text Bands with the other person. You can use numbers, letters and symbols in your messages (I'm hearing English teachers everywhere cringe right now). And don't worry, all text bands have a bad word filter.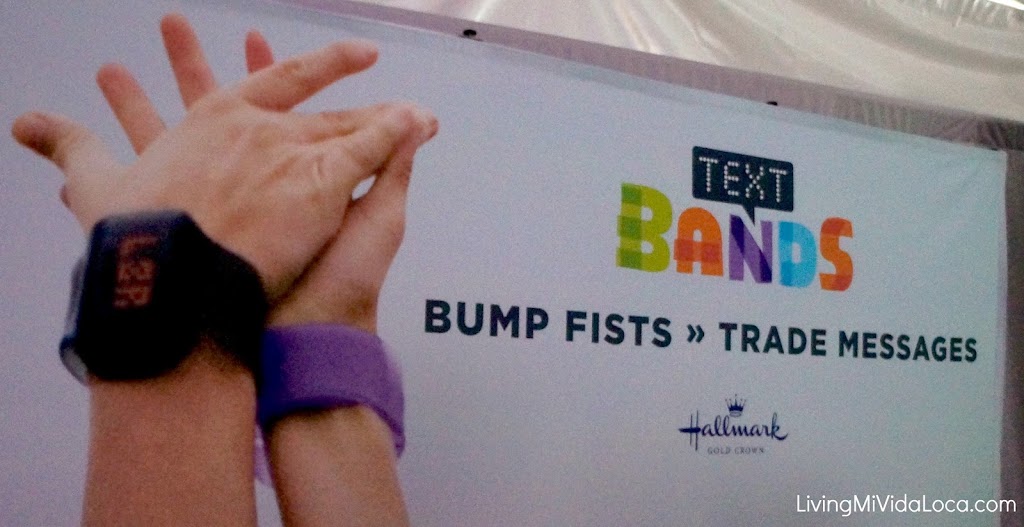 So the way it works is you create a message on your text band. When you see someone who has a Text Band, you can do high-fives, bump fists, touch Text Bands or anything like that and the message that you programmed into your text band, and that which they programmed into their Text Band, will exchange. The Text Bands allow for a total of 24 messages to be stored at one time. You can re-program your textband message as many times as you'd like.
Text Bands are made of flexible plastic and the gadget itself comes out of the band so the battery can be replaced. Trust me, your tweens and teens are going to be all over these – just like these girls (ages 11 and 14):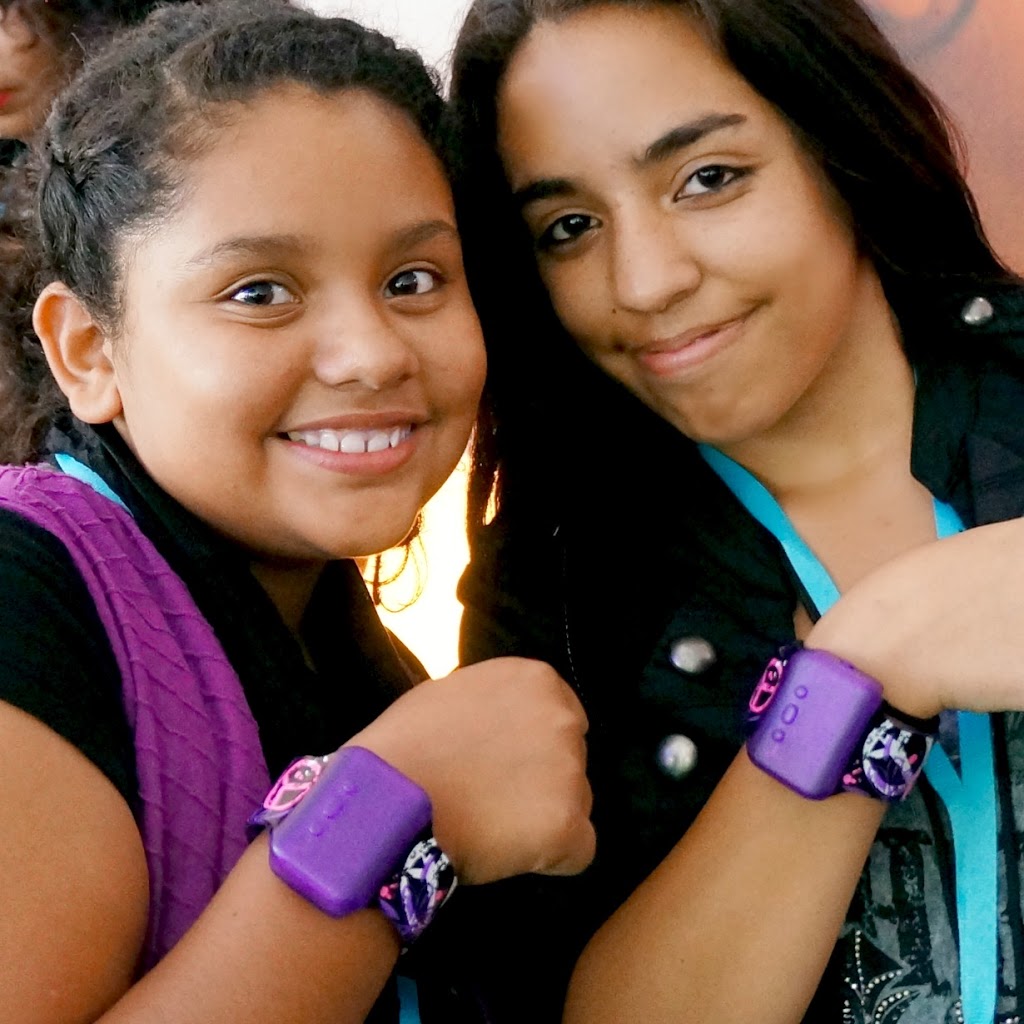 Text Band starter kits are available at Hallmark Gold Crown stores nationwide for only $14.99, plus tax. Each Text Band starter kit includes one style band and one texting module. The style bands are sold separately for $4.99, plus tax.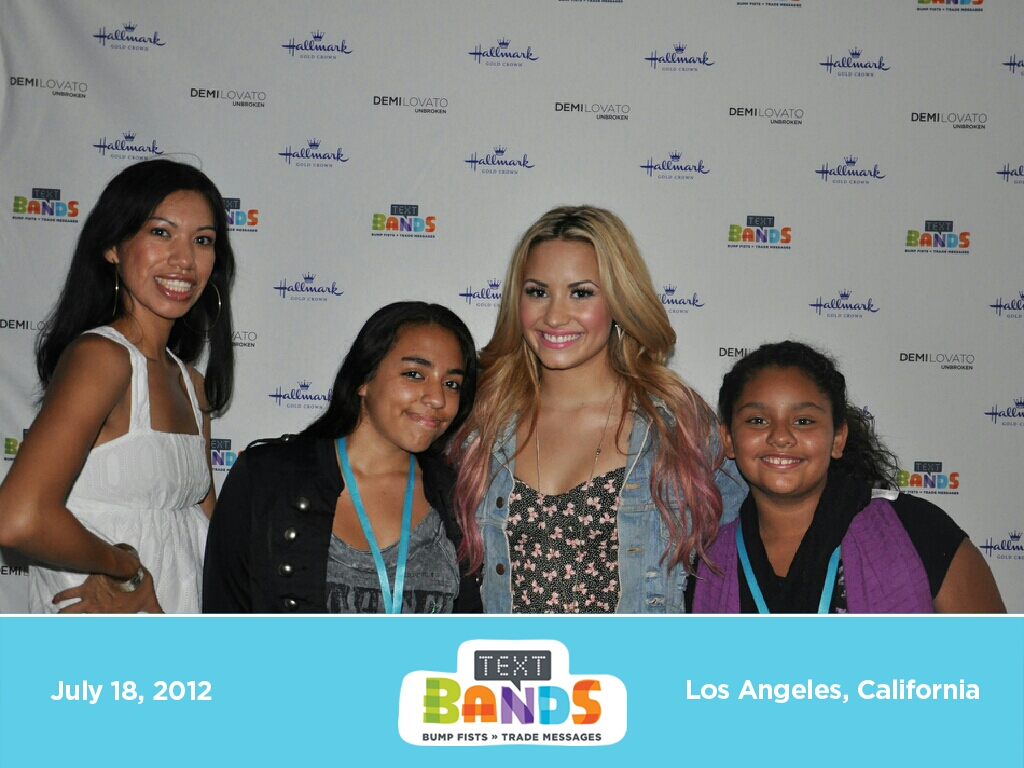 Hallmark Text Bands has a great FAQ page (TextBands.com/EZAnswers) that can help answer any questions you may have. There's even a parent-centered section!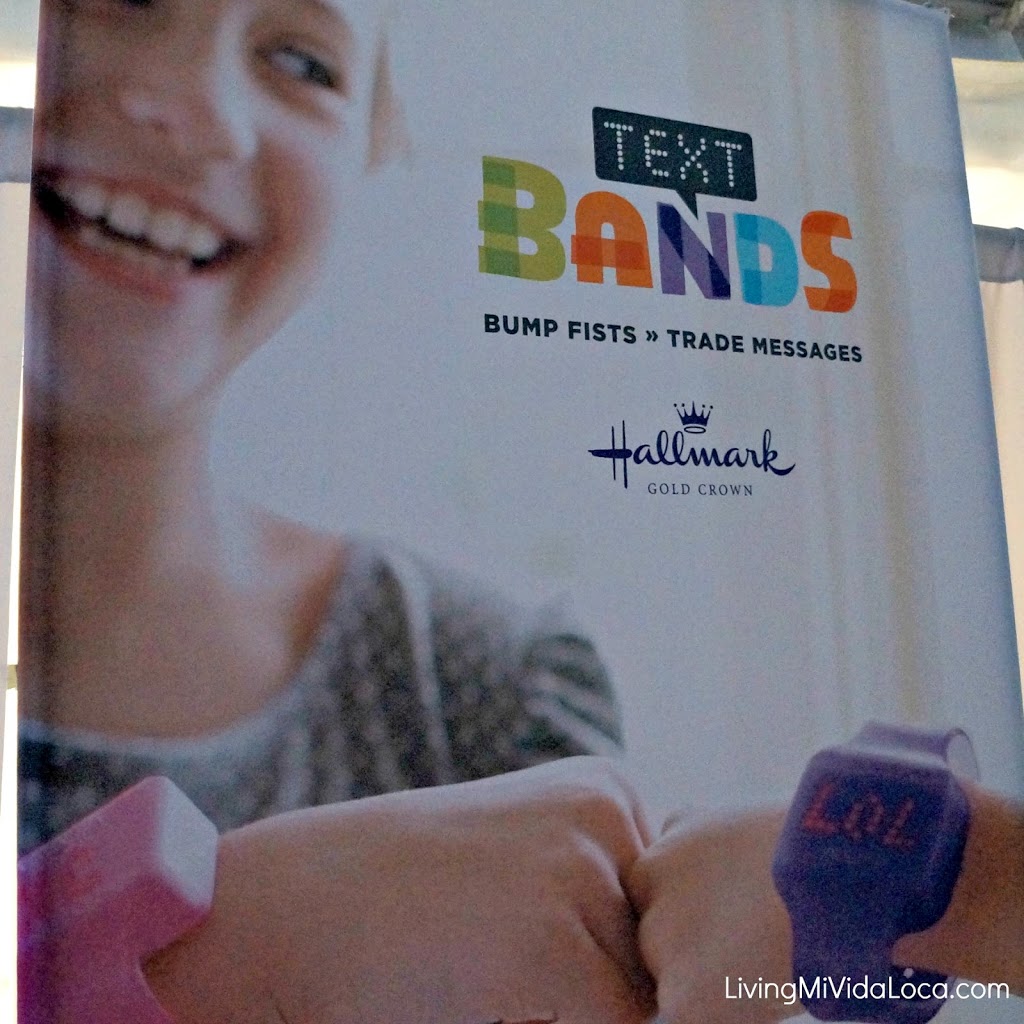 By the way, I have a ton of pictures from the Demi Lovato concert on our Google+ page and videos on our YouTube channel if your kid (or you) is into her. Nick Jonas and Madison de la Garza (her little sis) made surprise appearances. I was a part of the mamis who covered their ears because it got THAT loud in there. All the kids went nuts went they came out!
[disclaim]This is not a sponsored post. I received complimentary admission into the concert and pre-show and textbands to faciliate my review. All thoughts and opinions remain my own.[/disclaim]
Originally published on August 5, 2012. Last Updated on January 2, 2019 by Pattie Cordova