I was on a clear cut mission last week – spend $50 on shoes for myself and my four year old. My stop? The Westminster Mall.
I step into the Westminster Mall and I head straight to Love D. Love D is this cool little shop with the most vibrant and uniquely-patterned shoes. I have to be honest, their display of shoes on sale along the wall is what attracted me to it in the first place.
I walk in and I'm drawn to the polka-dot heels. Yes, they are as cute as they sound. Take a look:
Then right next to them are these uber-stylish red heels with a zipper embellishment.
I continue to browse the shelves and finally decide that I have to move on because there are so many cute heels that all I want to do is try them on and buy a pair. BUT I was not there to buy heels. I was there to purchase shoes that I could wear all day while carrying an *almost* one year old on my hip.
So we make our way to DSW and on the way there we pass by many, many stores that carry shoes. I'm starting to feel as though I'm in a HUGE shoe store that is divided into categories (i.e. individual stores). Everywhere I look there are shoes… on sale! Westminster Mall has 11 stores dedicated to just selling shoes. In addition to that, they have department stores like Old Navy, Macy's, Target, JC Penny, The Children's Place, Sears and The Disney Store who also sell shoes. The hardest part was deciding where to stop and try on shoes.
I took loads of pictures because I kept running into cute shoes for both my son and I. I'll shoe you some of my favs and then I'll show you what I ended up buying. Spoiler alert: I stayed within my $50 budget.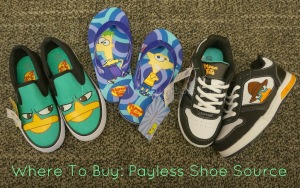 Phineas and Ferb shoe collection – Slip-ons ($19.99), Sandals ($12.99), Sneakers ($24.99)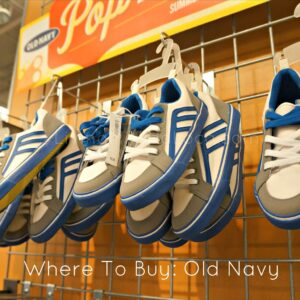 Sneakers for boys ($19.94)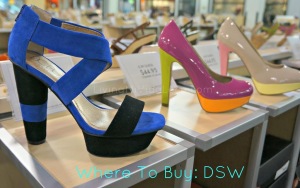 Stay on top of trends with these color-blocked heels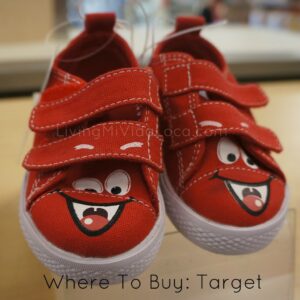 Shoes for babies!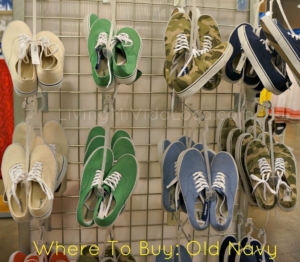 Classic shoes for men ($24.94)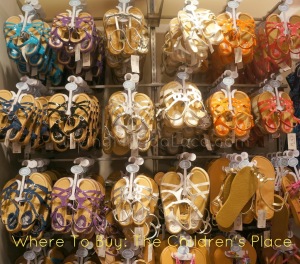 Girls sandals ($10)
And now for the big reveal… we almost went with one of the Phineas and Ferb shoes at Payless, but decided that they were a bit too expensive. So the four year old settled on these from Target. Total: $16.99.
I also went the cheaper route and found these Charles David sandals in the awesome clearance rack at DSW. Total: $25.84.
We had enough money left over to buy accessories for my boy at Hot Topic. We spend hours at Westminster Mall but left very happy with our purchases.
So tell me, what is your usual shoe shopping style? Do you go to a mall and browse all the shops until you find something you like, or do you have a specific go-to store?
I am a Simon Mall Correspondent. I received a gift card from Westminster Mall to facilitate my shopping. This post do not necessarily represent Simon Property Group's positions, strategies or opinions.
Originally published on May 21, 2012. Last Updated on August 9, 2017 by Pattie Cordova