Montejo quickly became Casa Cordova's beer of choice since we were first introduced to it a few months ago. Since then, we've been ambassadors of the brand and have just grown to be bigger fans as the days went by. So when the Montejo invited me to have dinner on the field at Dodgers Stadium, there was no saying no. I told the hubster, and we basically starved ourselves all day so we would fill up later in the evening.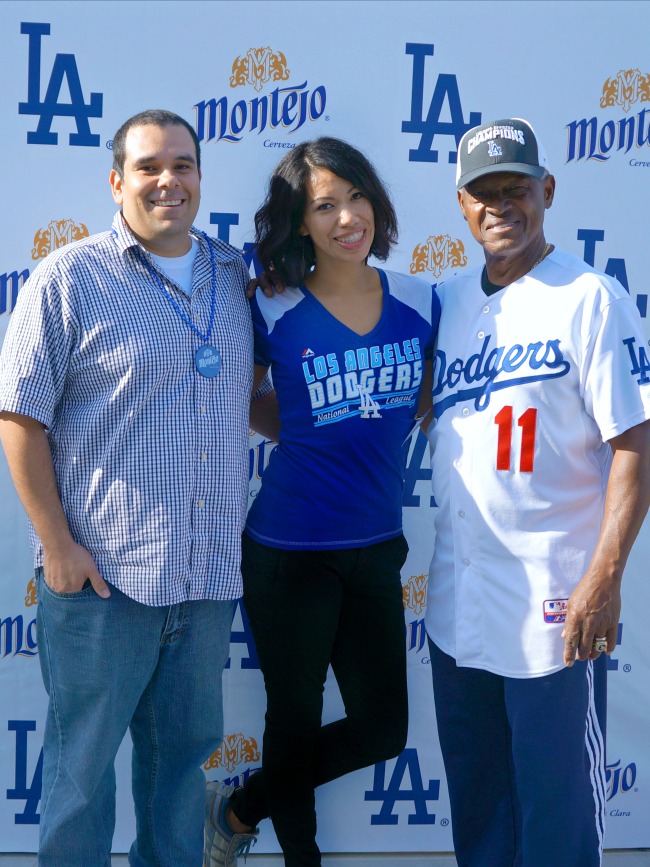 Before dinner, we were lucky enough to enjoy a Montejo before heading into a batting session with the legendary Manny Mota. Although I'm not caught up on all the Dodgers history, I knew enough to know that having a one-on-one lesson with him was going to be something that I would tell my children one day. He was super sweet and I even managed to get the baseball off of the t-stand!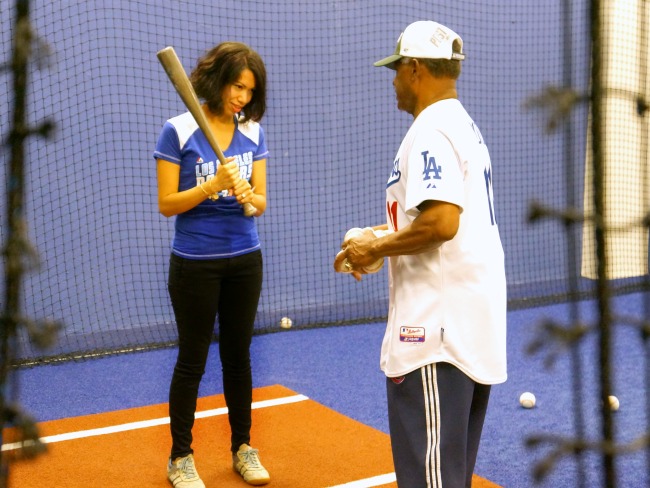 Once we had revved up our appetite even more, we were escorted out into the field for dinner. I gotta tell you, the view was a-m-a-z-i-n-g!!! Chef Eddie Ruiz of Corazón y Miel prepared a meal that both paired well with Montejo AND was made with Montejo. There was no going wrong with the dishes.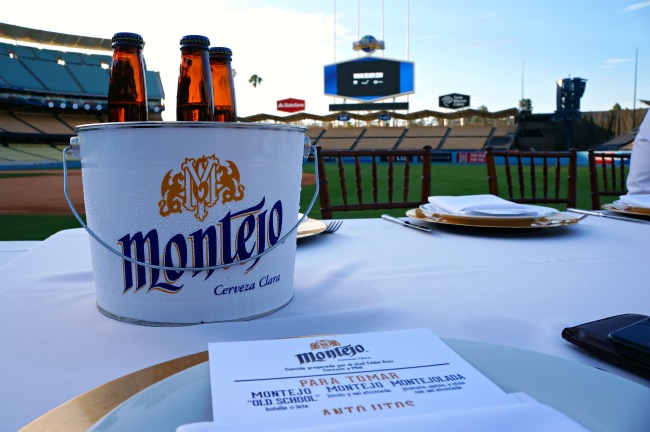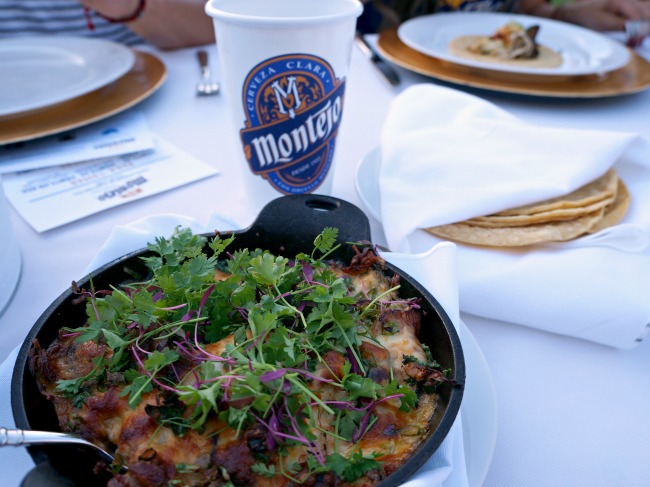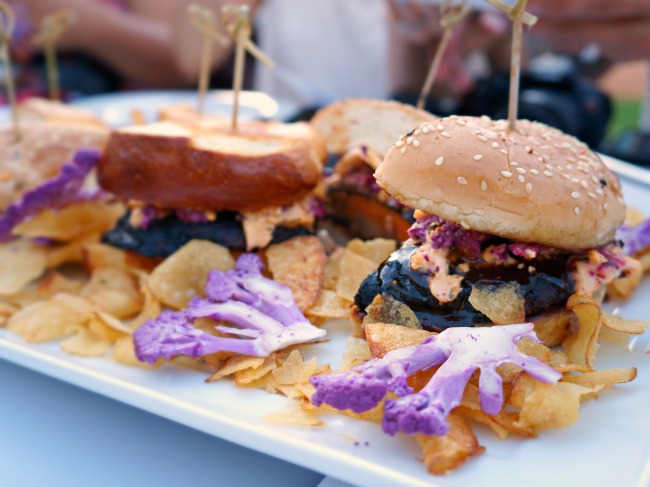 Chef Eddie Ruiz was sweet enough to prepare a few vegetarian options for me, and every bite was as good as the first one. My favorite was the first dish that I tasted – "Queso Fundido." It was made with mushrooms, panela, Oaxaca and Montejo. Now all I want to do is recreate it at home. Lots of it. Then I want to eat it all myself.
During dinner, a wonderful group of Mariachi musicians serenaded us with classic Mexican music. It brought the entire night's theme together and made it into one of our most memorable nights. The hubster and I spent hours at Dodgers Stadium enjoying a delicious meal, great company and a deeper appreciation for our culture because there's just something about enjoying food made with ingredients from Mexico (like Montejo) to really appreciate what our neighboring country gives us. So while I cannot recreate all the dishes, I can recreate the feeling I get from sipping on an ice-cold Montejo.
I invite you to pick up a case of Montejo next time you're in the supermarket. It's currently available in select states across the United States including California, Arizona, New Mexico, Texas, Florida, Colorado, Nevada, Washington, Oregon, Illinois, North Carolina and South Carolina, and it pairs well with Mexican cuisine (trust me).
[disclaim]
This is a sponsored conversation written by me on behalf of Montejo. The opinions and text are all mine.
[/disclaim]
Originally published on July 10, 2015. Last Updated on June 22, 2017 by Pattie Cordova