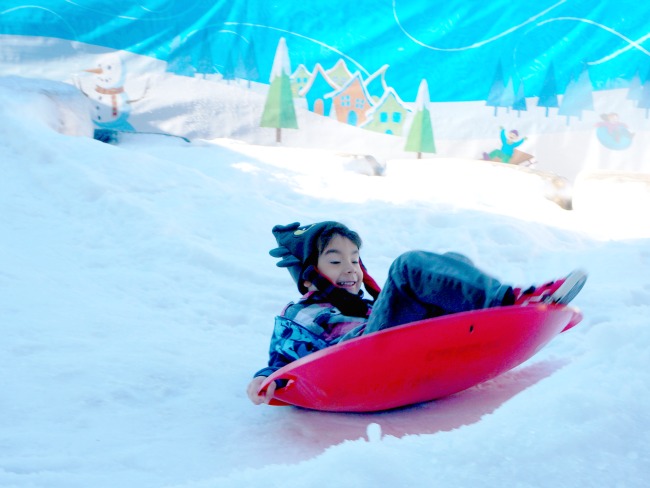 The first ever Winter Wonderfest at Discovery Cube happened over the weekend! As a Discovery Cube Moms ambassador, I had the opportunity to be there opening day and experience all the fun with my chiclets.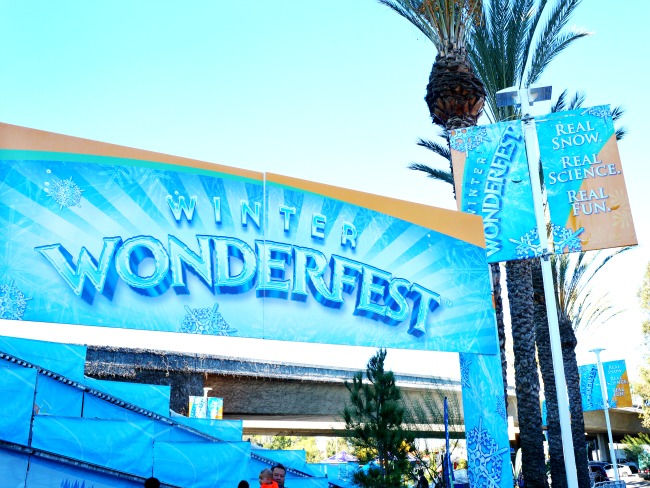 Tickets to Winter Wonderfest 2015 can be purchased for just $5, but you must have admission into Discovery Cube (great time to use that Discovery Cube membership)! Once inside, you'll see Winter come alive in the form of real snow and real science. For many kids, this is just one of the handful of chances they'll have to touch real snow, make snowmen, and snow balls. My kids had a ton of fun just hanging out in the snow play area. They have molds and wooden spoons available to the kids.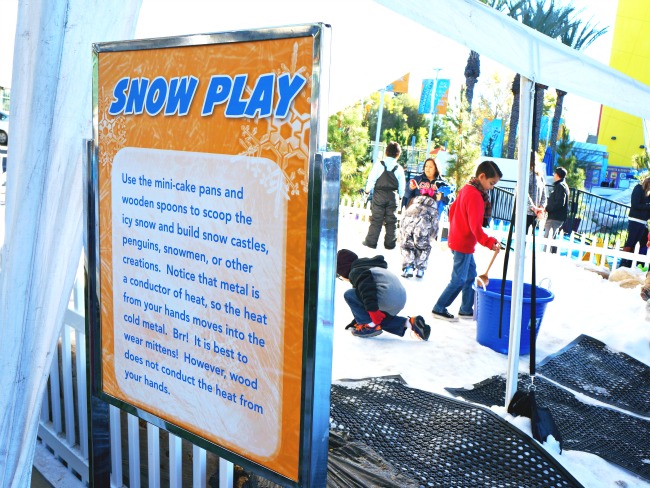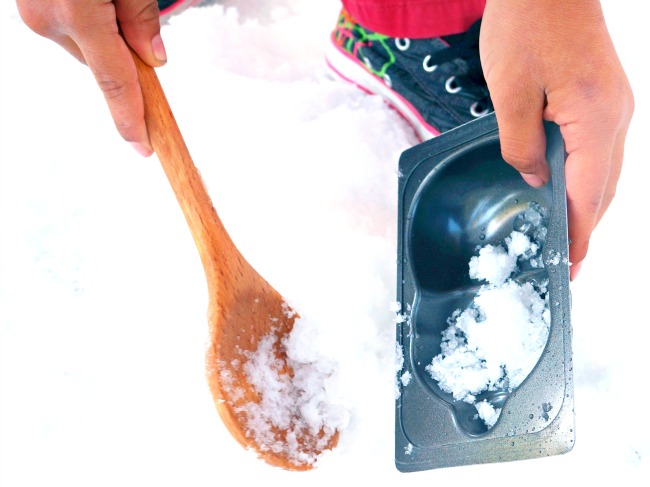 But before you make it to the snow play area, you'll first have to pass the 70 foot snow tubing slope. It is by far the highlight of Winter Wonderfest at Discovery Cube. Kids (and adults) can take up a snow tube and with the help of Discovery Cube volunteers, haul it up the stairs and then slide all the way down before being gently stopped by the bales of hay at the bottom of the ramp.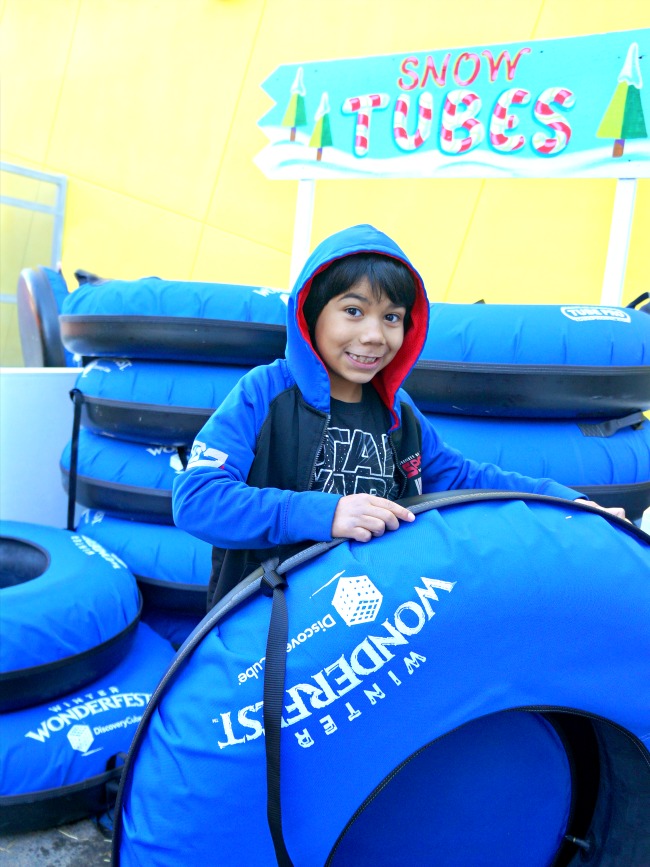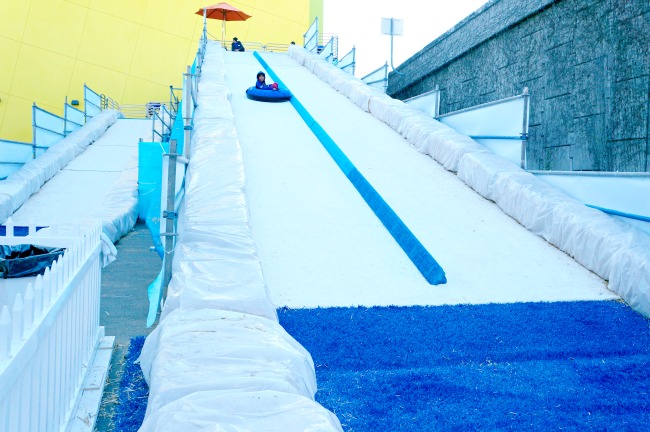 For the smaller kids, you'll also see much shorter slope right next to it. Lines for this smaller slope usually go faster, so if the kids just want a quick thrill, let the volunteers know so they can get you in quick. Otherwise, be prepared for a bit of a wait (we waited for about 20-30 minutes). Height requirement for snow tubing is 44".
Past the snow tubing and across from the snow play area, kids can enjoy the snow ramps – perfect for sledding! Believe it or not, this was the first time my kid had done the whole sledding thing. He had so much fun! Height requirement for snow sledding is 40".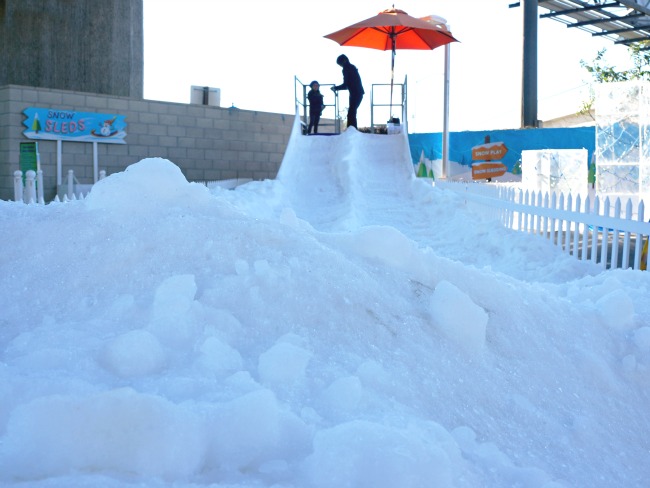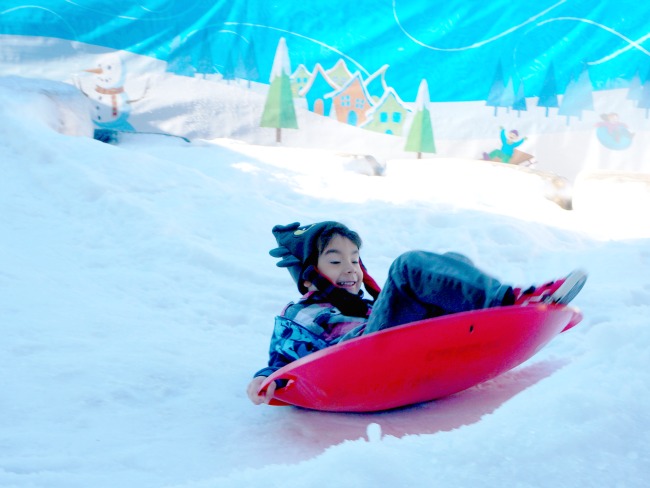 But of course, you can't visit Discovery Cube and not learn a little something. Towards the back, the Cube has interactive snowflake science activities including an area on making ski ramps. The volunteers help the kids create ski ramps and then watch as the kids launch marbles and ping pong balls down their makeshift ramps. My four year old spent about a half hour just launching one thing after another.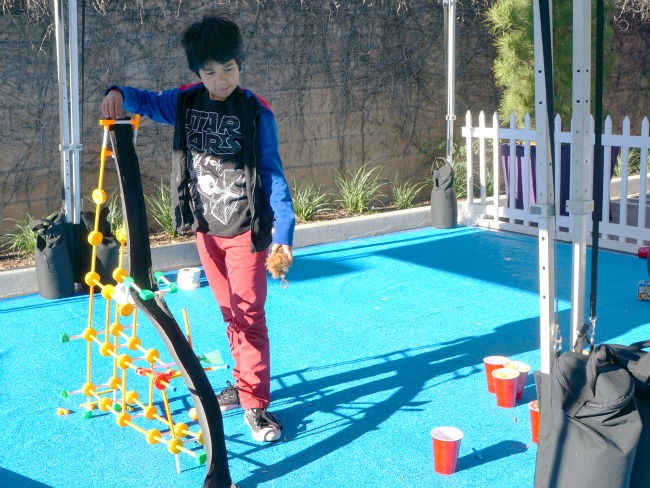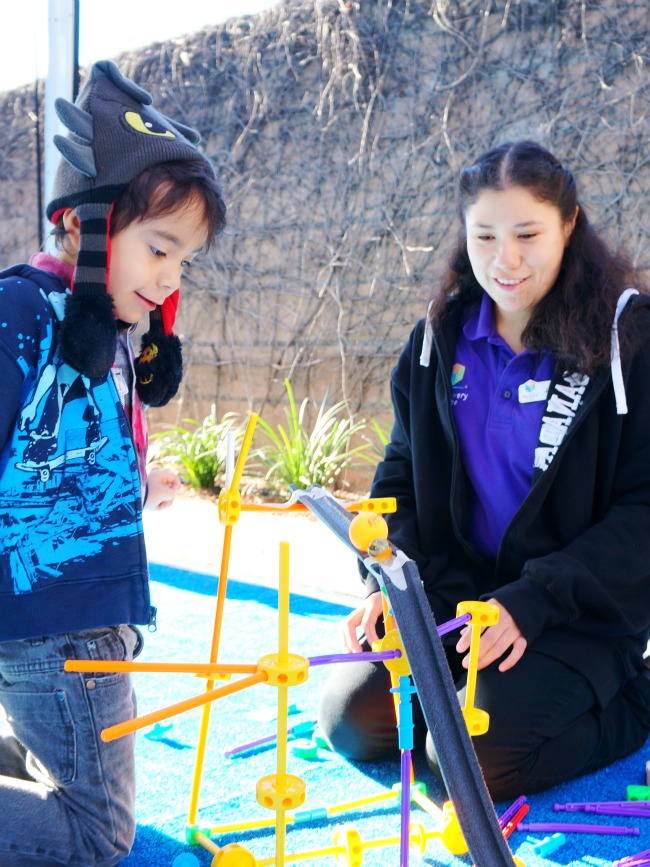 Winter Wonderfest is in its first year and I totally see it being as big as their other annual events like Bubblefest. It's a lot of fun, a great price, and you can stay as long as you like. There's also an area for younger kids to play, food trucks, benches and a coffee station.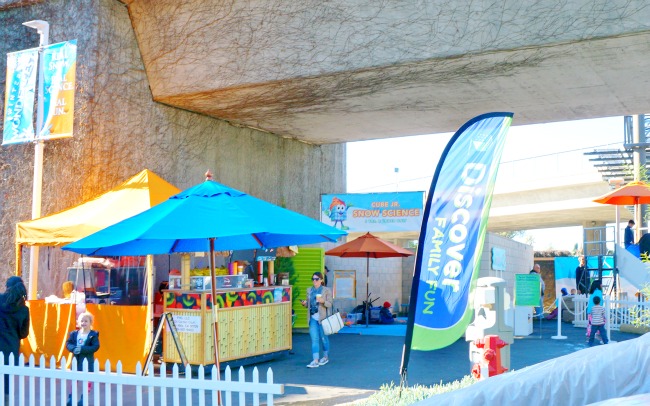 Winter Wonderfest is at Discovery Cube now through January 3rd. There is no age requirement to enter Winter Wonderfest, however all guests 3 and over need a ticket.
Winter Wonderfest 2015
Dates and Times
December 12 – December 13: 10am to 5pm
December 19 – January 3: 10am-5pm
VIDEO: Winter Wonderfest 2015 at Discovery Cube
This is post in partnership with Discovery Cube OC as a Discovery Cube Mom. All thoughts and ideas remain my own.
Originally published on December 14, 2015. Last Updated on November 29, 2018 by Pattie Cordova