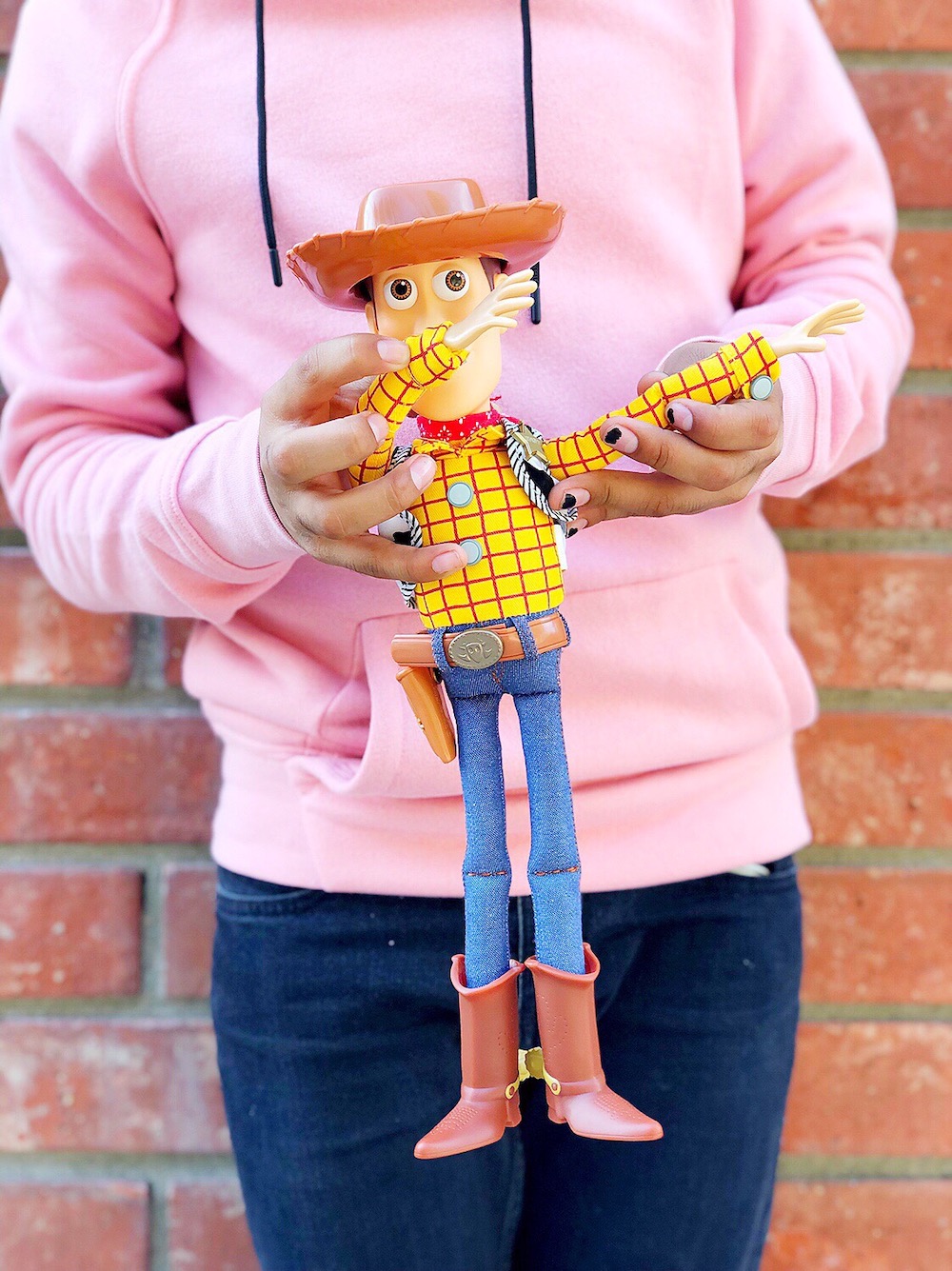 This post is in partnership with MainPlace Mall.
Last week I went shopping at the MainPlace Mall in Santa Ana with enough H&M gift cards and The Disney Store gift cards to treat myself to clothes and toys. Shopping on my own was exciting and it made me feel like I was an adult. I did not think that I would find as many sweaters and clothes that I would like. I hoped to find sweaters and t-shirts because I mostly use shirts and sweaters in my daily life. It's basically my uniform. Also, my mom told me to take my little brother to see Santa, so that was on my list too.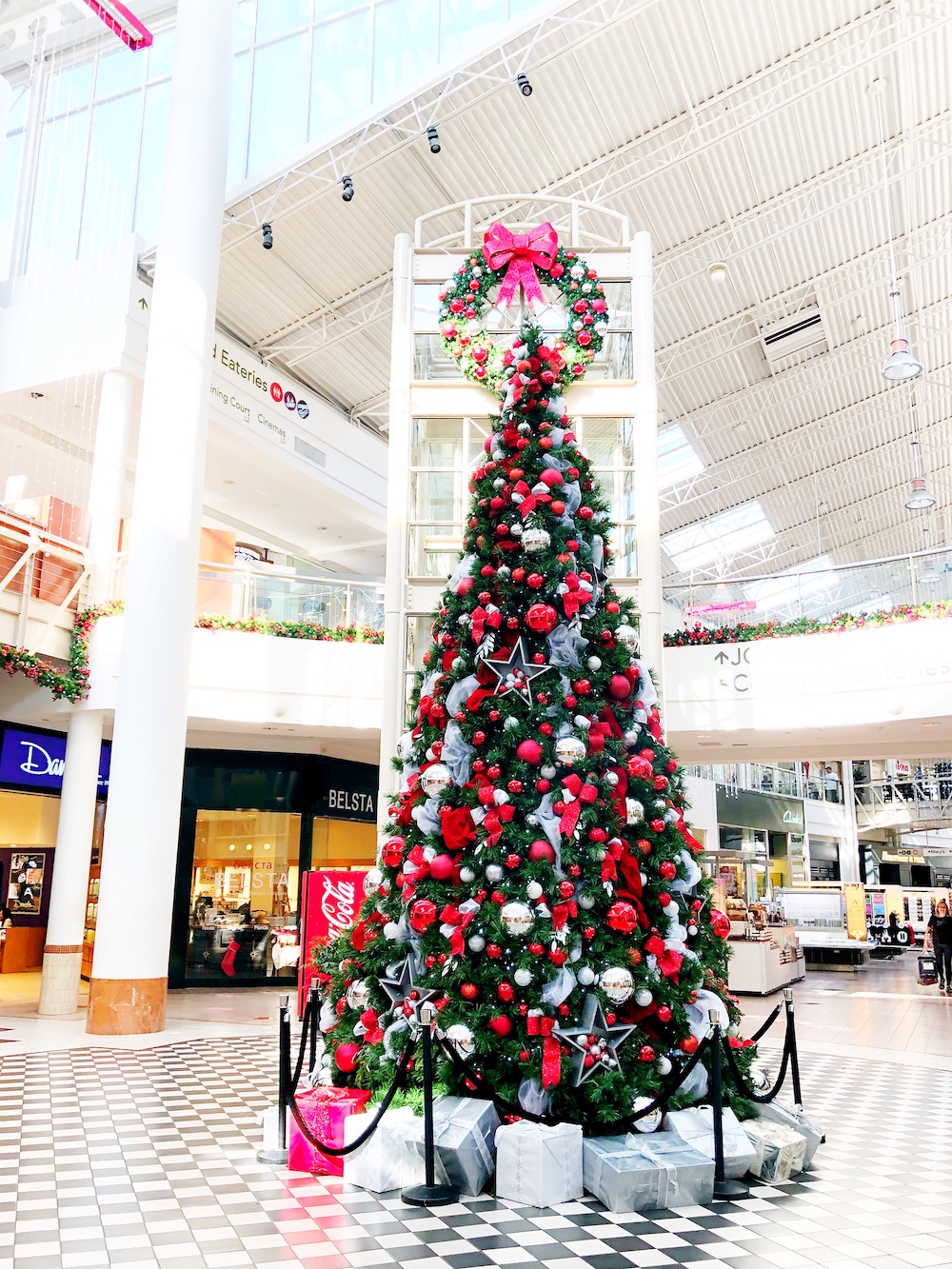 I wanted to shop at MainPlace Mall because they have a variety of clothes and different shops and places to get a bite to eat. They also have toys, entertainment and candy.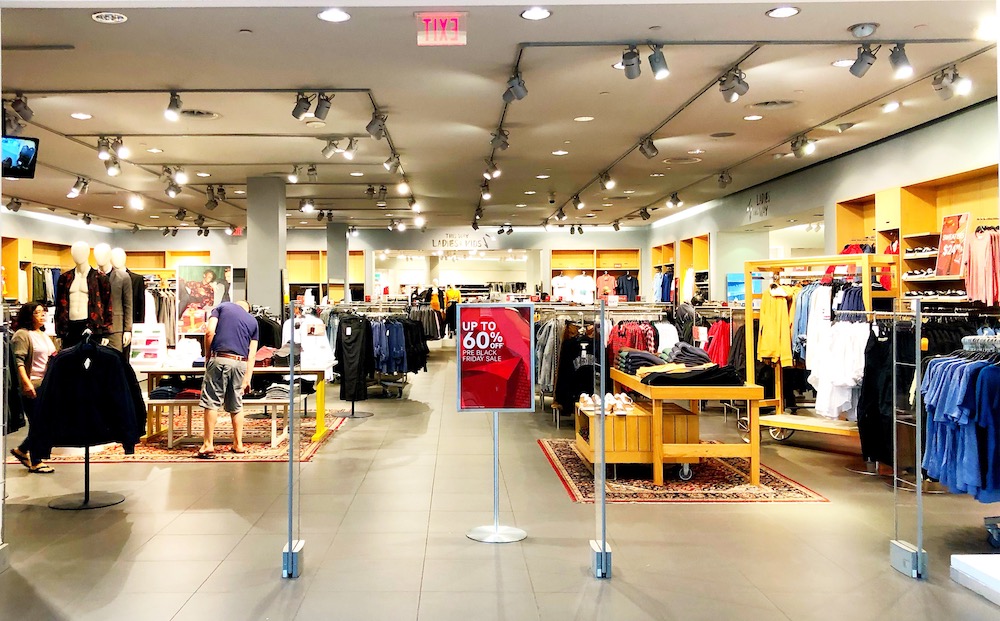 My first stop was H&M because I wanted to get clothes. H&M is a big store that sells trendy clothing. It has sections for women, kids and men. I started shopping in the mens section looking for sweaters and shirts. The first thing that I found was a black button jacket like the one that Slipknot's lead singer wears. I checked the size and it was too big for me. I tried it on and it was long on my arms, but it was really warm. It made me feel like I was being wrapped in a blanket. After, I went to the kids section because I kept finding clothes that were a bit too big for me.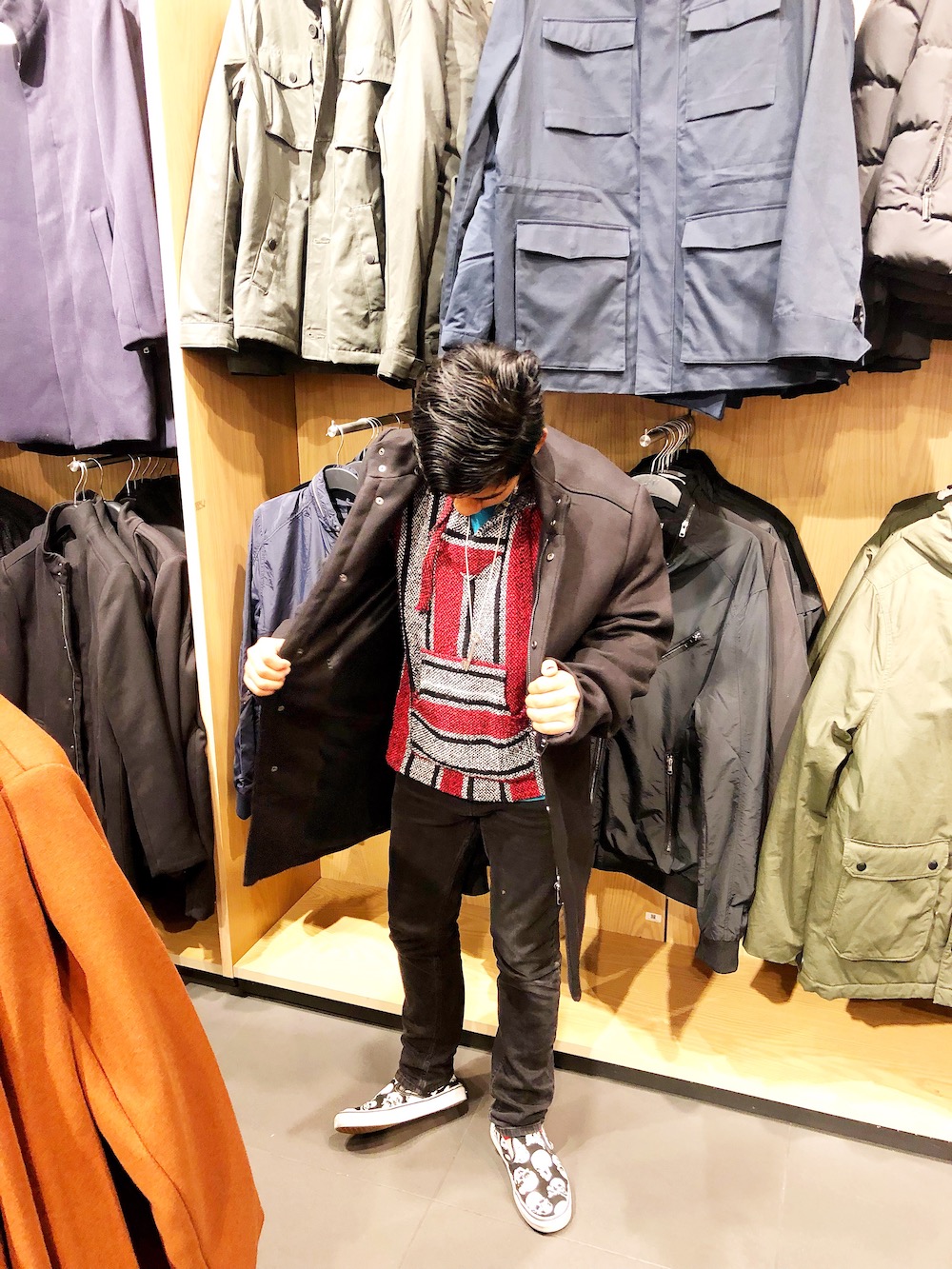 We went to the kids section because I thought I would find smaller sizes. I found that everything in the kids section was too small for me. It was more for younger ages. The sales guy told me that it only went up to a size 10. So that didn't work for me.
I went back to the mens section and I looked for extra small sizes. I found a pink sweater, a Los Angeles shirt and a mad Mickey Mouse shirt. I shopped for XS and it turned out to be a great fit. I picked up a few more things and then I checked out.
After H&M, we headed up to the second floor to The Disney Store. The Disney Store was playing Mickey cartoons as usual near the cashier registers and playing Disney music all around the store. There were lots of Ralph Breaks the Internet shirt and toys for the new movie that came out. I went to where the Star Wars toys were and found an R2-D2 light-up toy. After, I went to the Toy Story section and there were toys from the movie, just like in the original movie. They were on sale for $22. I got a Woody toy and a Rex toy.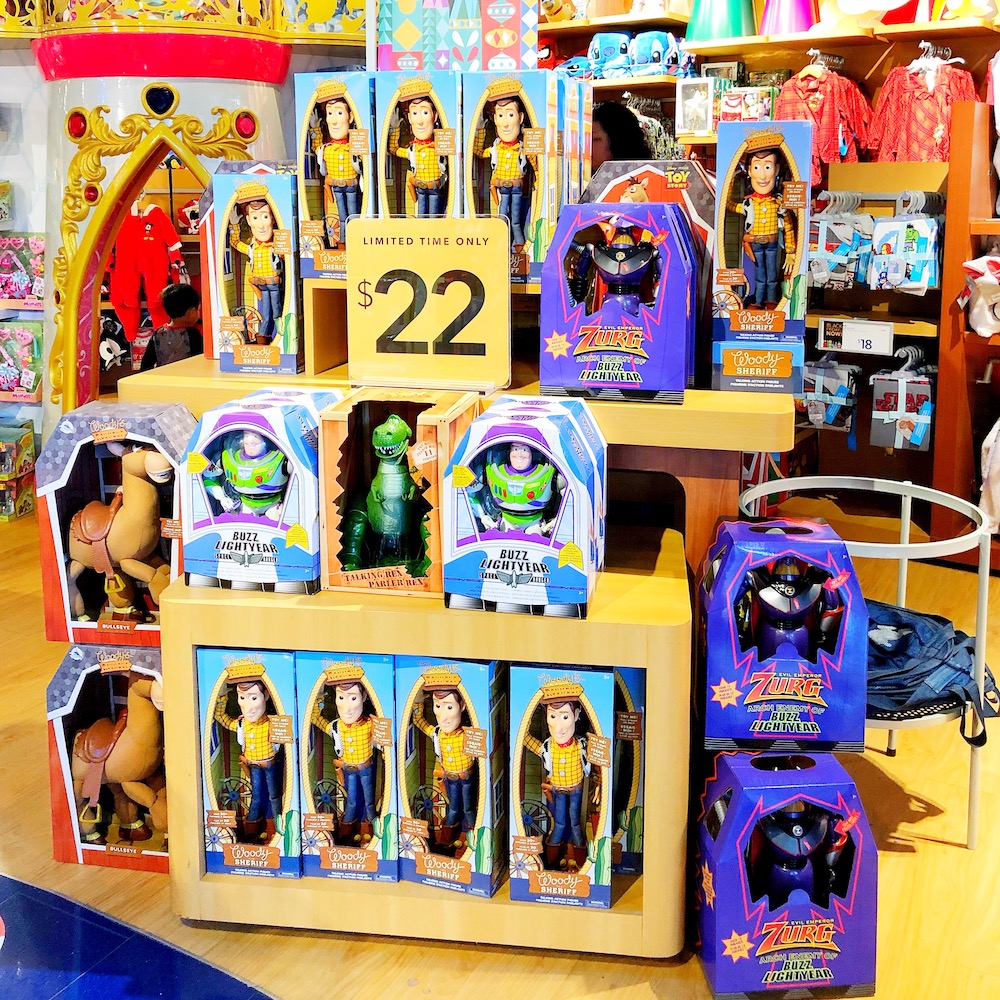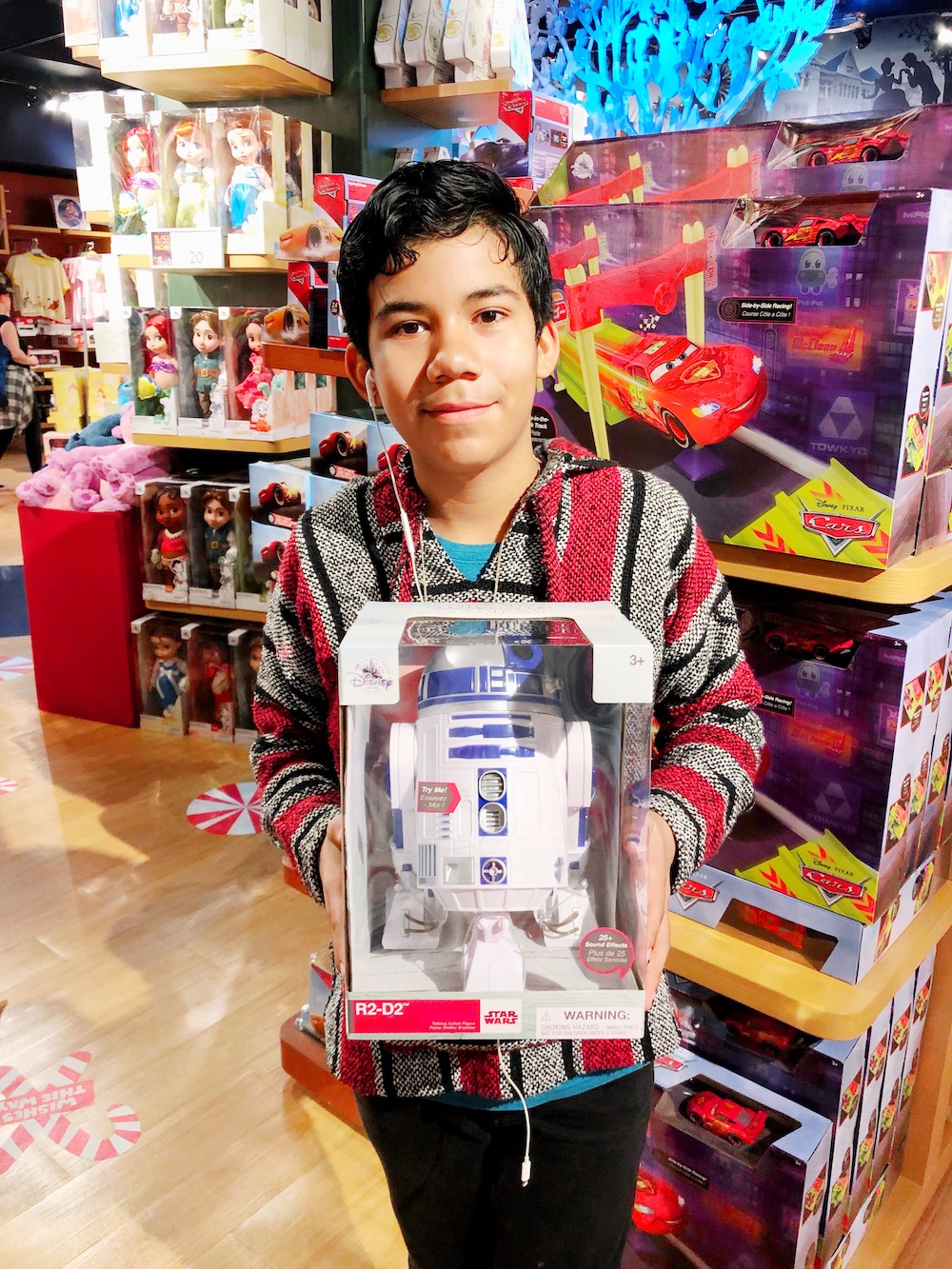 One of the employees gave me a big bag to hold the things that I picked out. The employees were really friendly and helpful.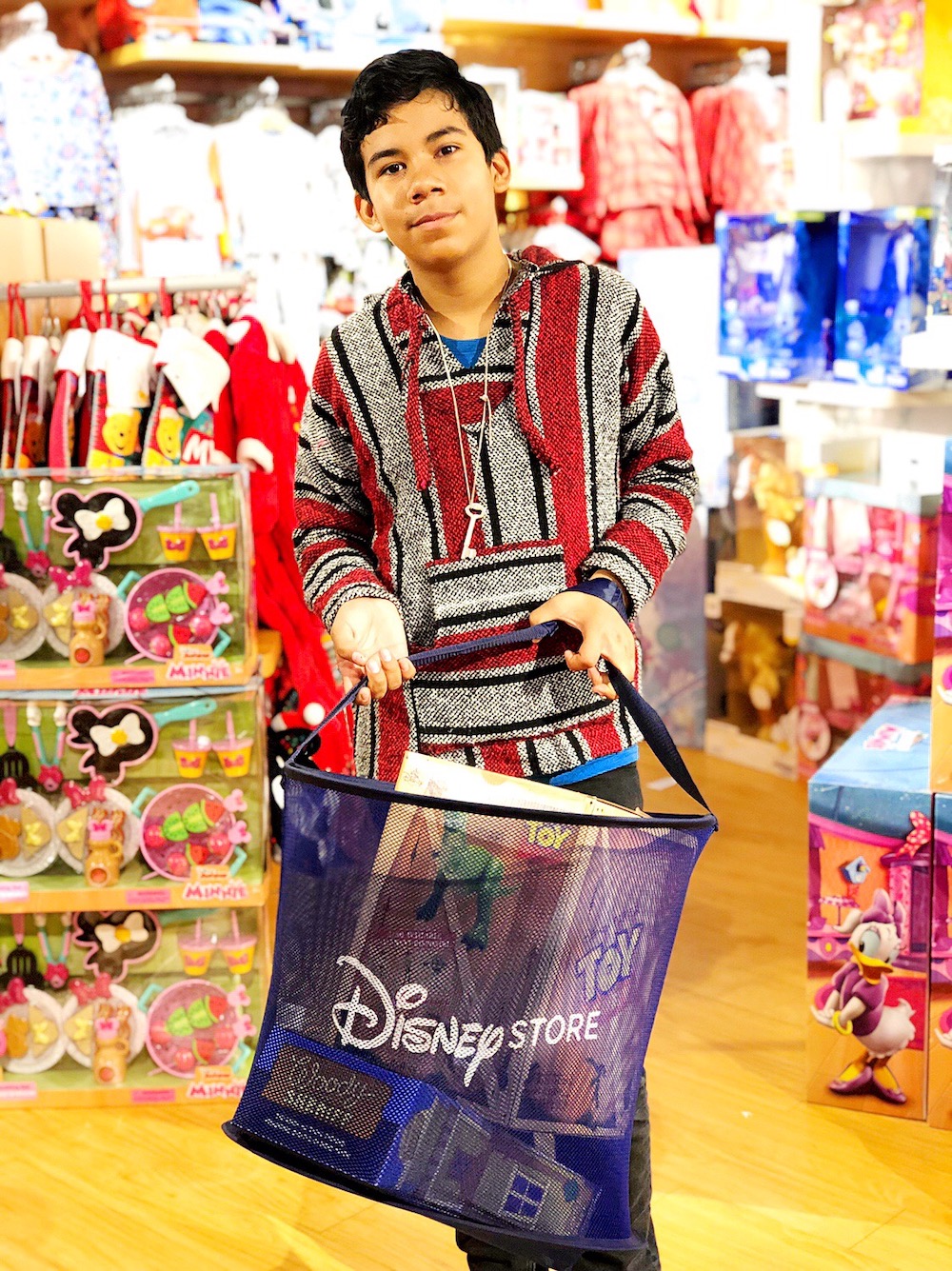 I went to the corner of the store where they had cooking tools and books and journals. There were lots of very cool looking journals with Disney-themed covers. There were also shiny bags and they were starting to sell advent calendars and Disney Christmas toys.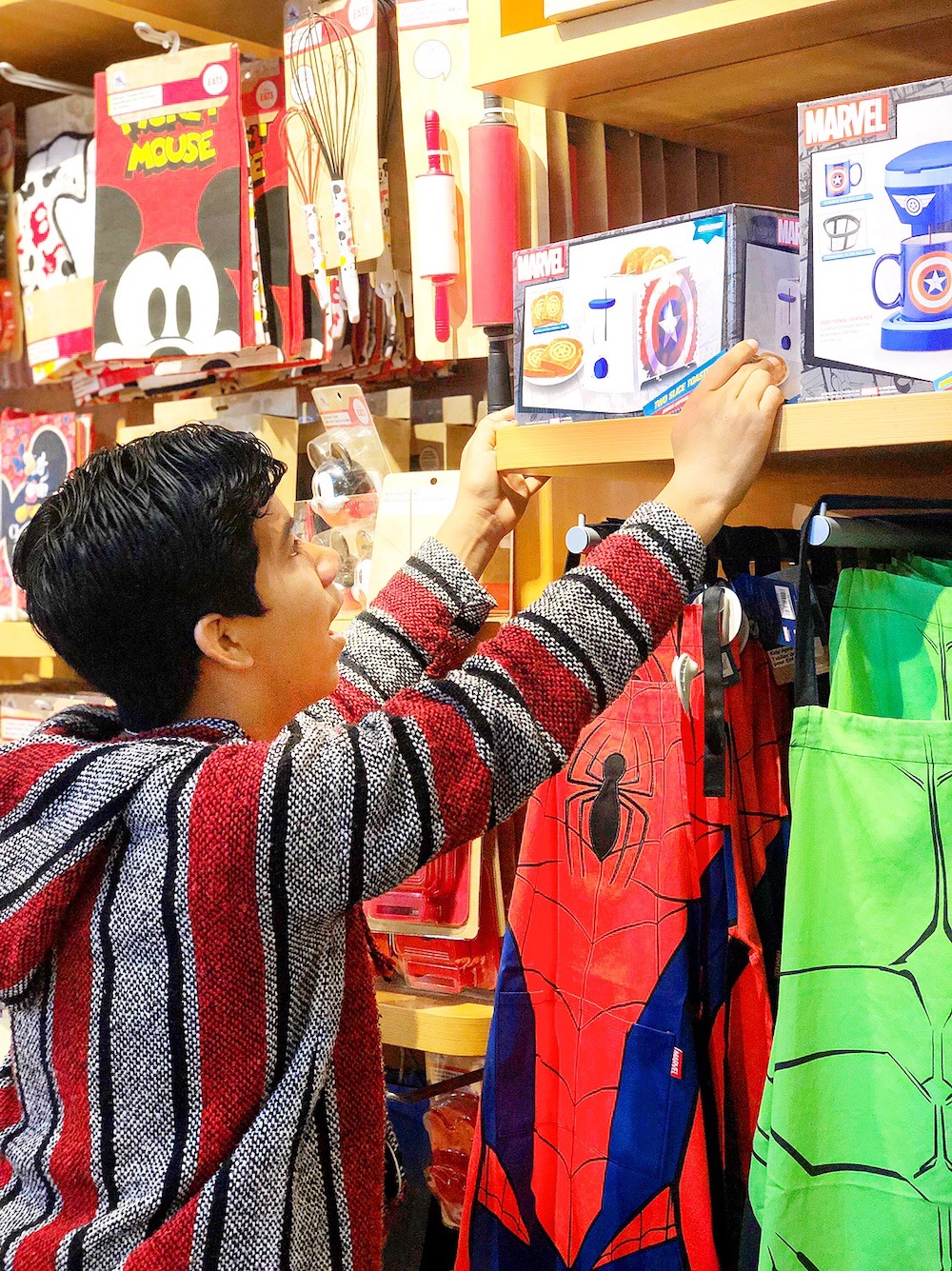 I ended my trip to the store by going to the cashier and I left to go see Santa.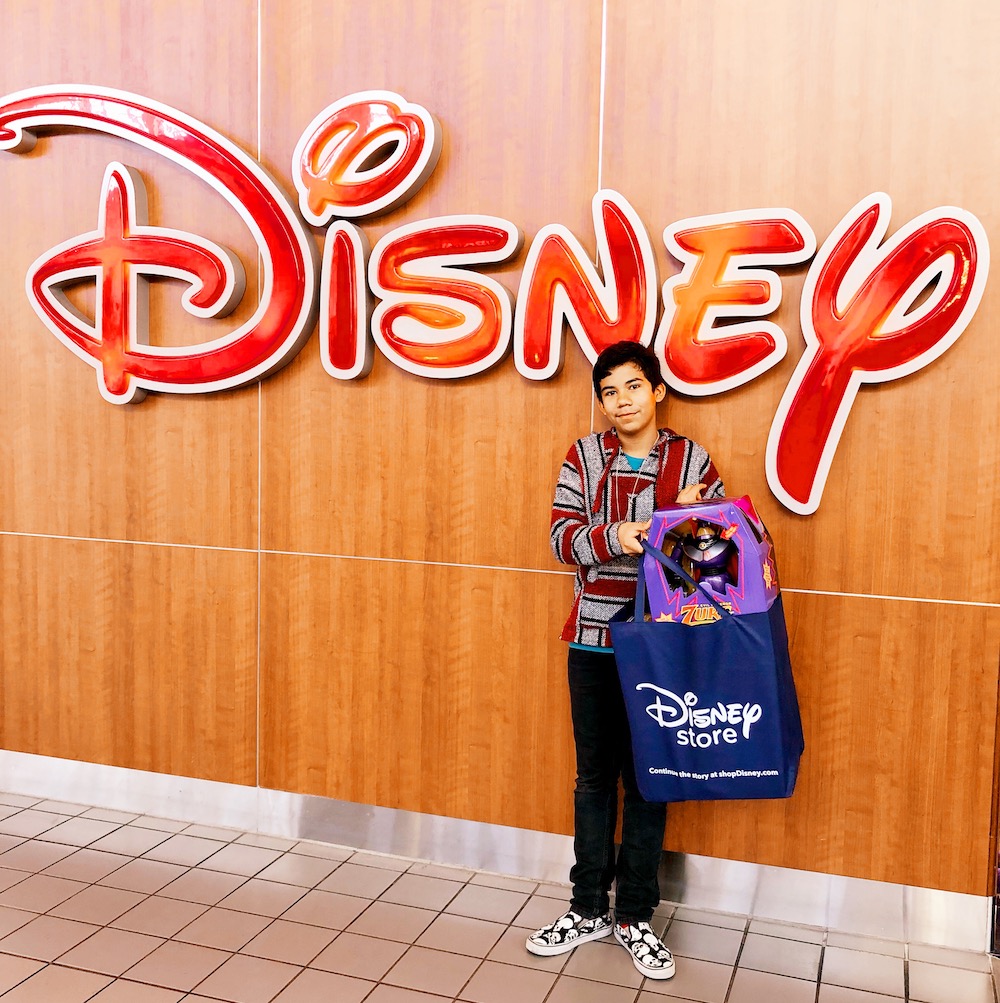 I went back to the first floor to see Santa which is near the JCPenney entrance. There was no line to see Santa in his little… I don't know what you would call it. It's either a yard or a house. His place is very decorative with lots of Christmas trees. I had my little brother with me.  When we walked in we went to say hi to Santa and tell him what we wanted for Christmas. Then, we took a picture with Santa on his chair. After the pictures, he gave us each one candy cane.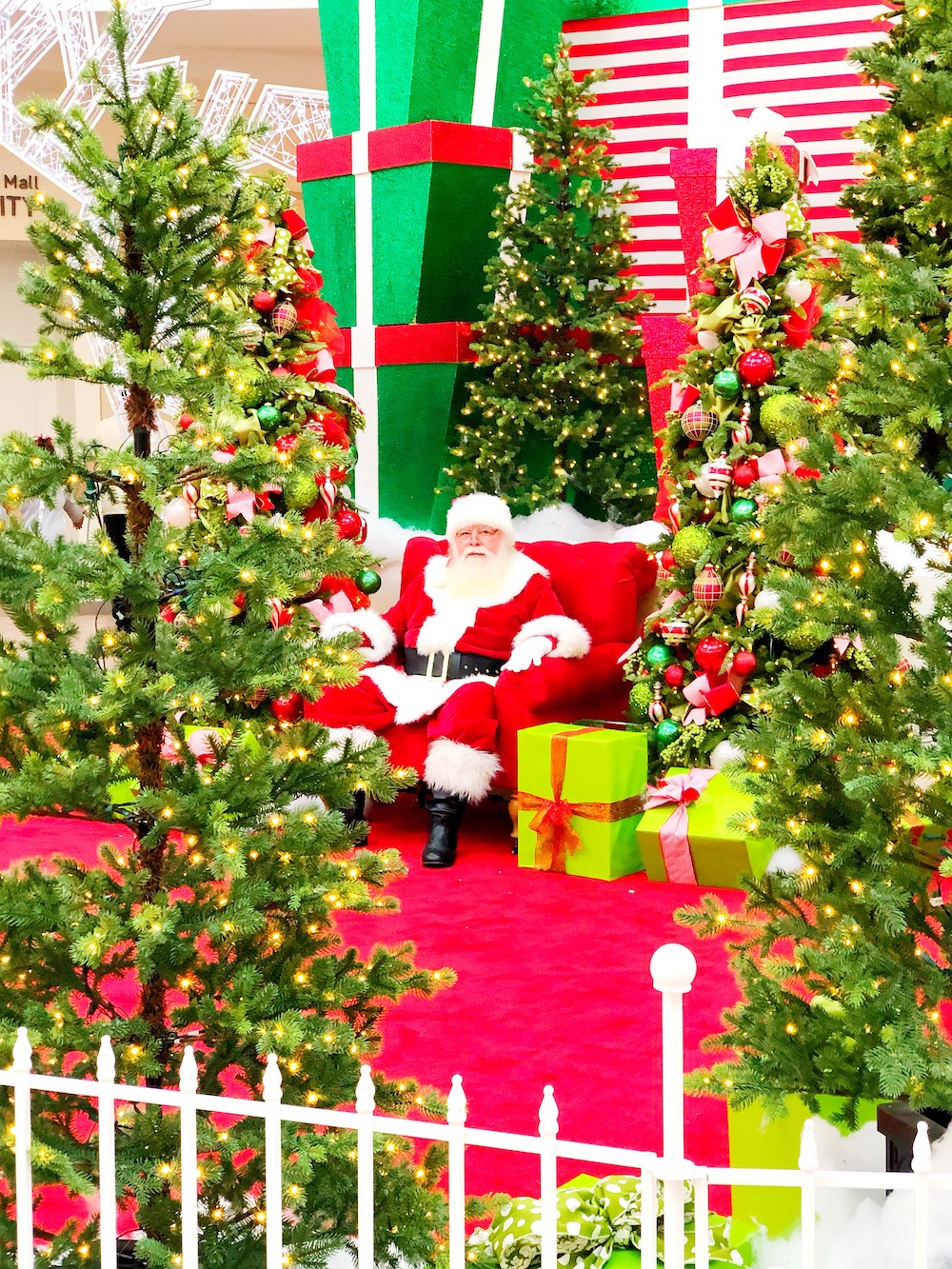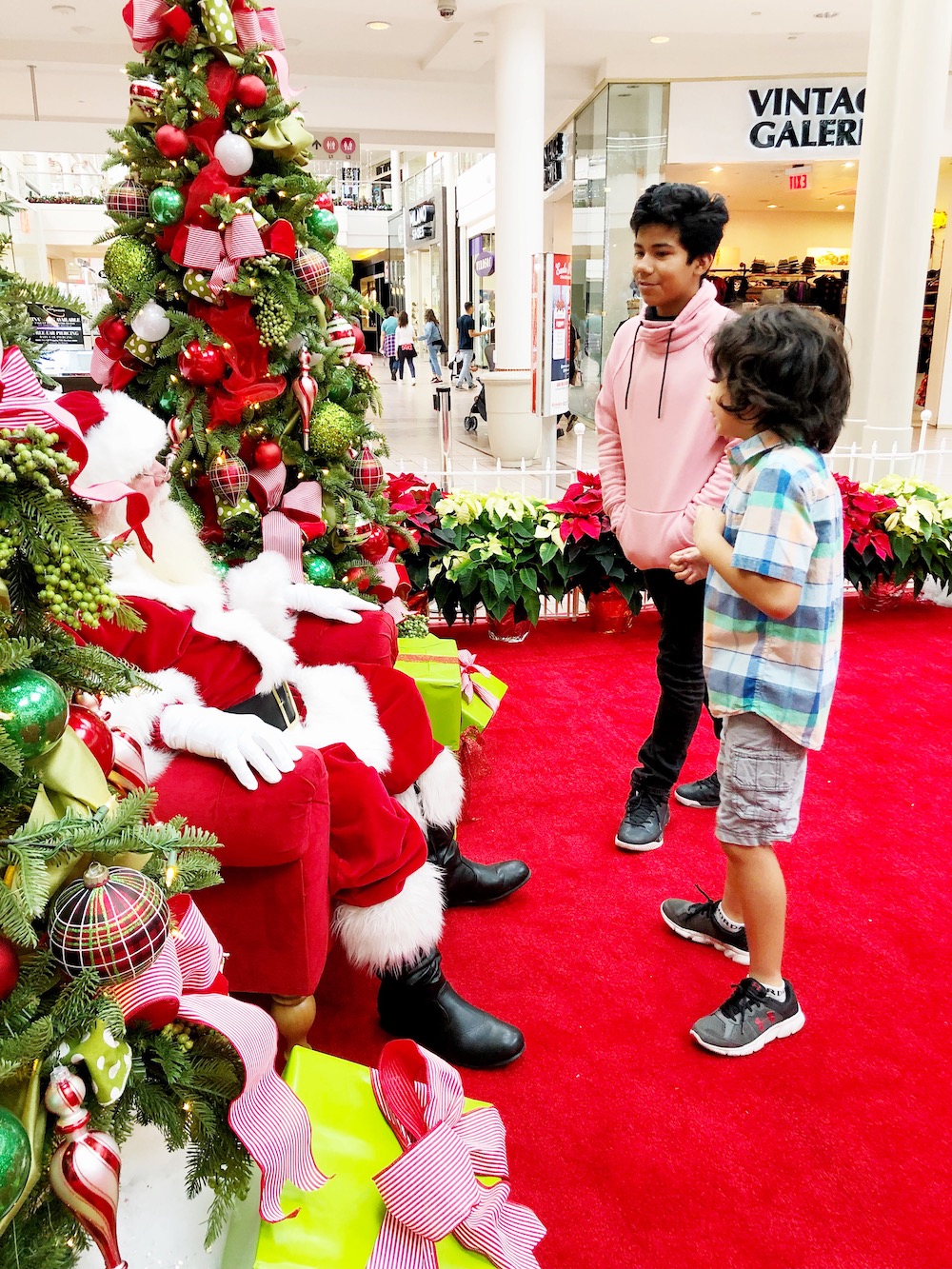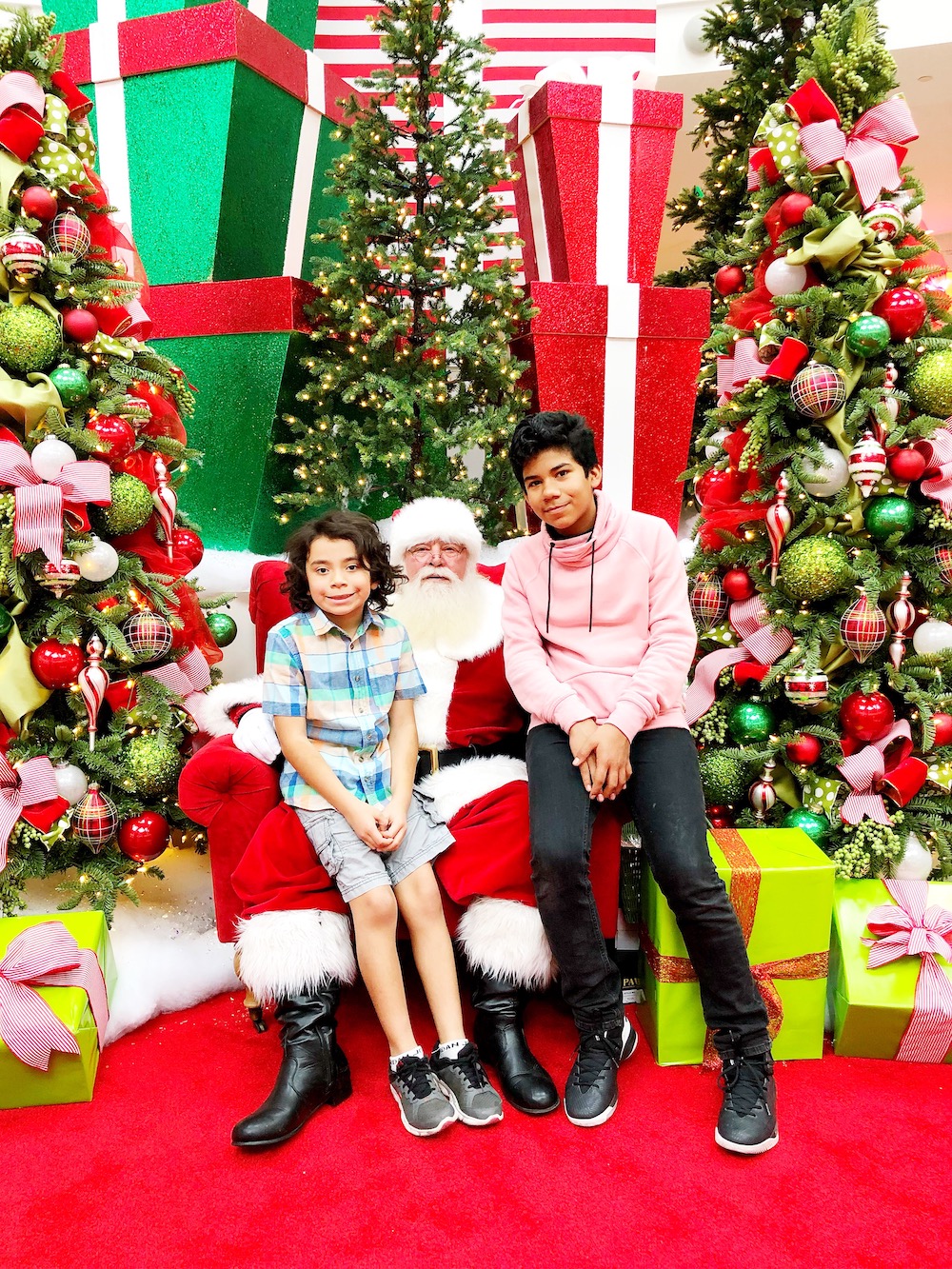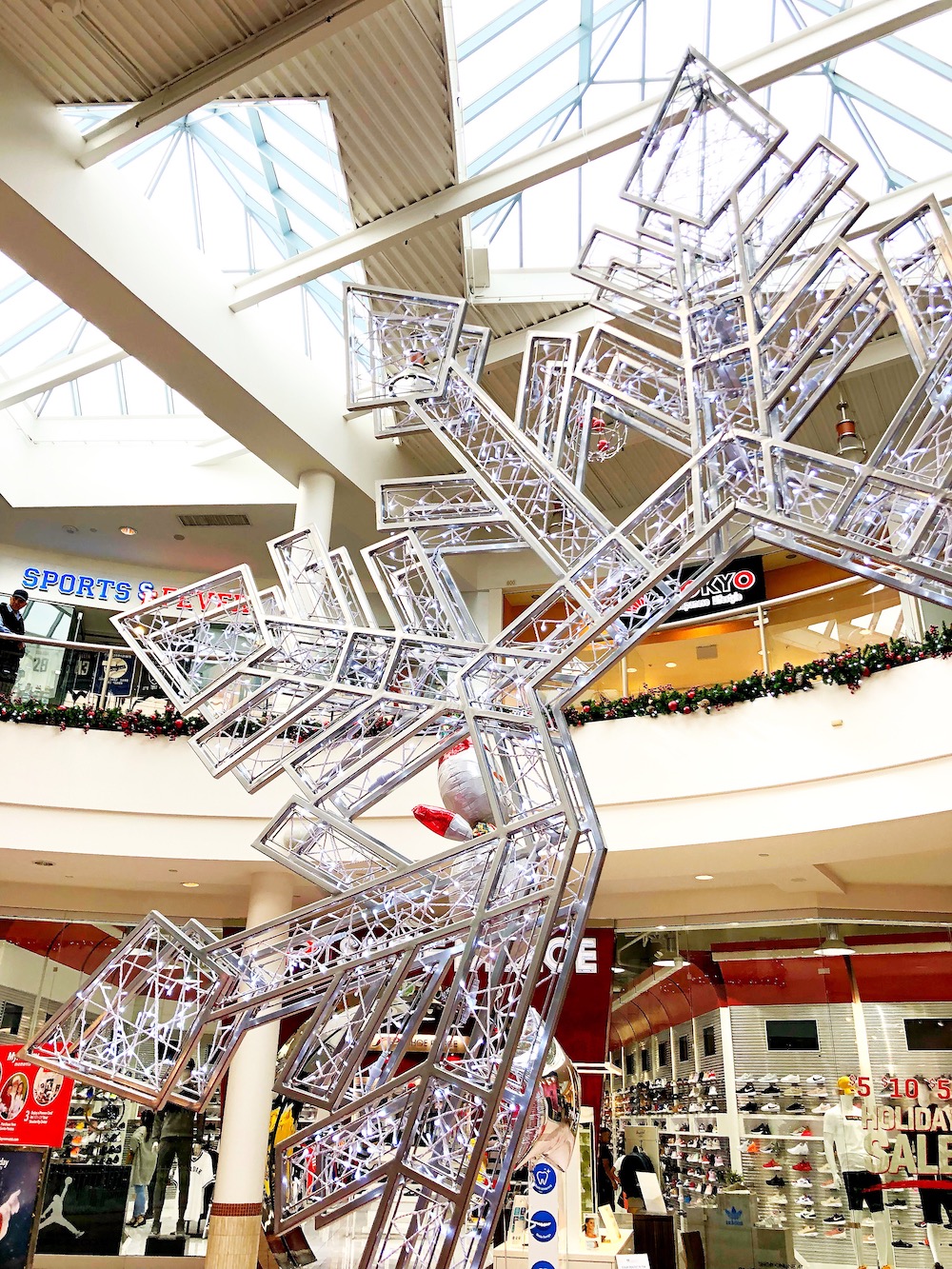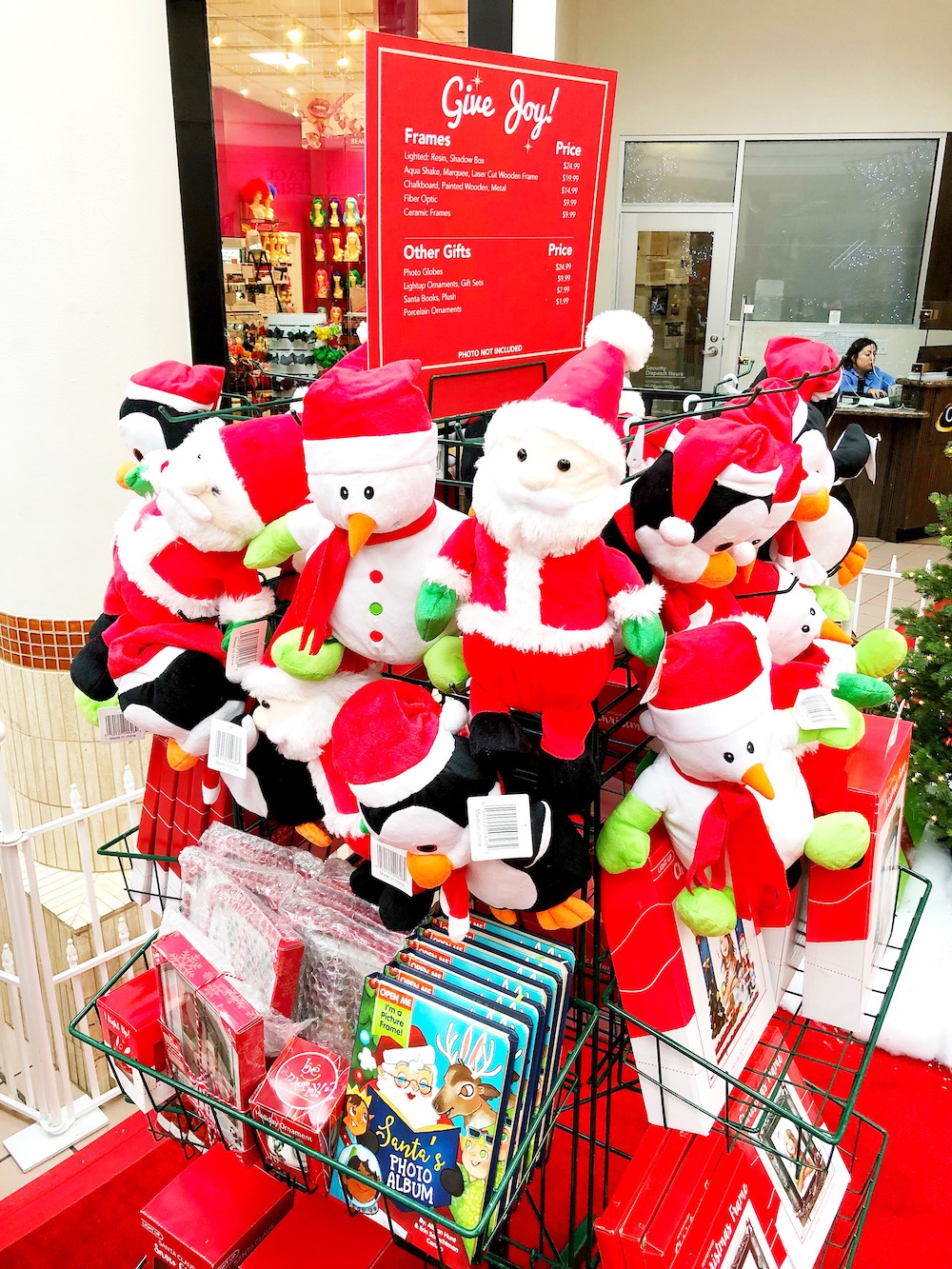 We went to Hot Dog on a Stick because I had a coupon. I ate a corn dog and one large lemonade. It was really good and juicy.
After I was done with everything, I headed back home to try on my clothes and play with my toys.
I would definitely recommend going to the MainPlace Mall for all your shopping needs because they have very fashionable clothing and really exciting toys and delicious food. They are very festive for holidays and always seem to decorate. It's a really convenient place to see Santa because it's close to the middle of the MainPlace Mall and you can go in and just say hi with no charge at all. And the candy is free too.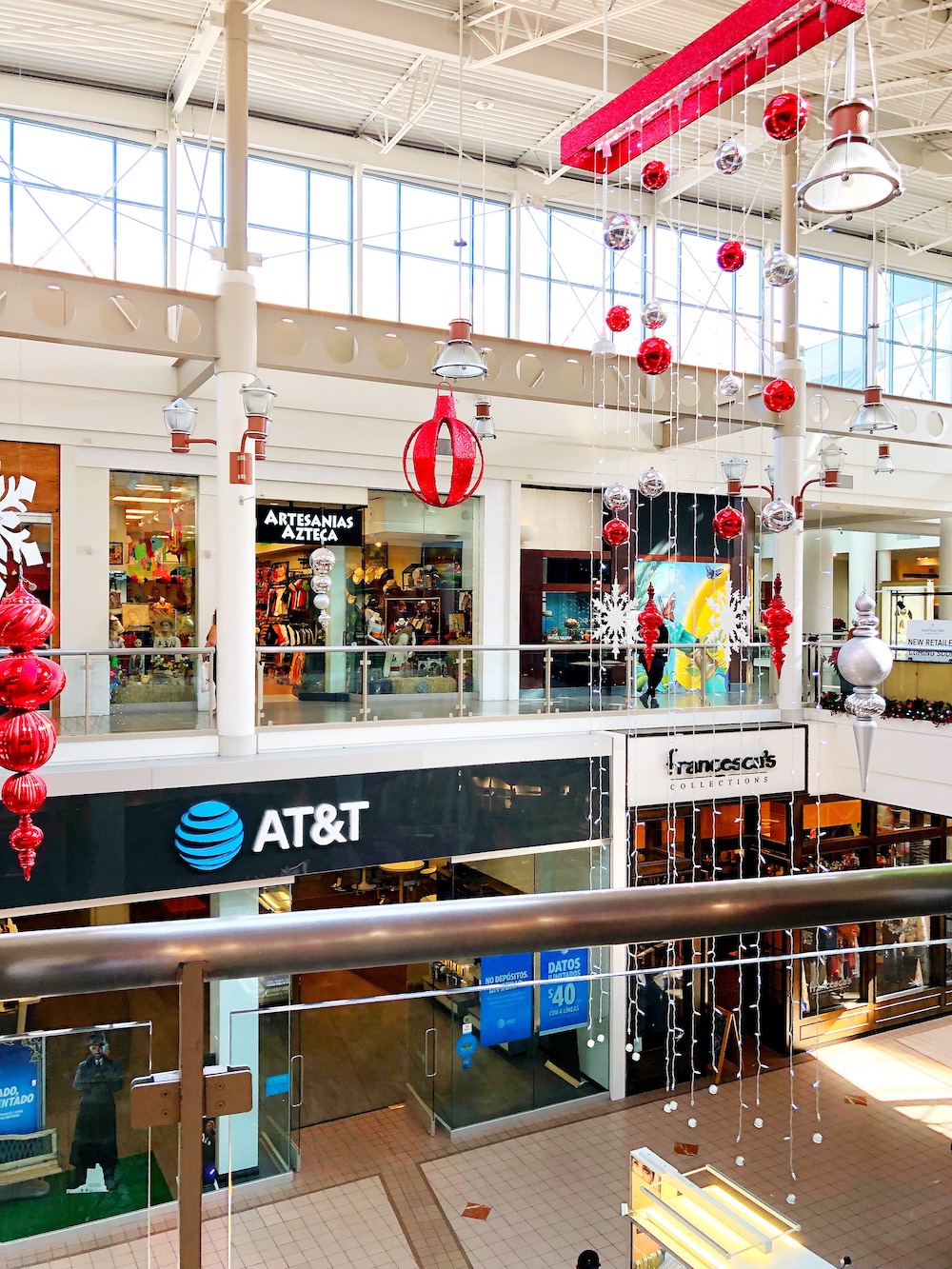 I recommend eating first so you have more energy to shop. As a 10 year old making the shopping trip easier would be to always wear comfortable clothes and bring a big bag so you can put all your items in it. You should probably carry some of the snacks that you can get so that you're not hungry while you shop. If you're shopping, you should go near the morning so that all the stores are open and there is no line for anything so you can grab your stuff and go quickly instead of waiting in a long line.
To see my full shopping trip, please check out my Instagram takeover on my mom's Instagram account here.
Visiting Santa at MainPlace Mall
Photos & Visits
Guests can create memories that will last a lifetime and take holiday photos with Santa in Macy's Court. Guests are invited to take advantage of Early Bird pricing with photo packages ranging from $24.99-$49.99. Starting December 14, photo packages will range from $27.99-52.99.
Exclusive coupon code: Enjoy $5 off Santa Photo Packages (valid until

December 10

) with code 
850749.
.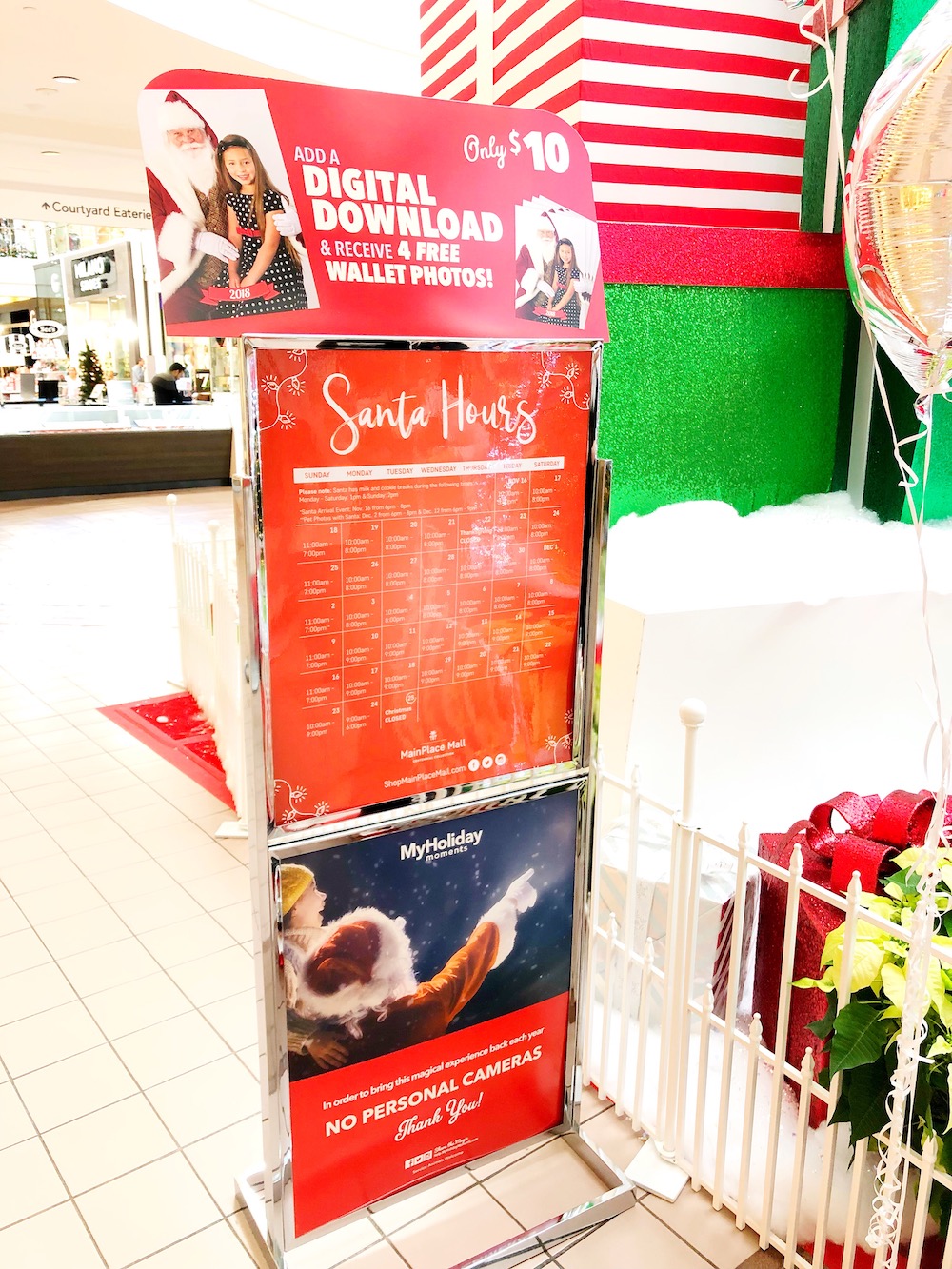 Pet Nights with Santa
Guests are also invited to capture the season with their furry friends and bring their pet to pose with Santa Claus:
Sunday, December 2 from 6-8 p.m.
Wednesday, December 12 from 6-9 p.m.
Santa Cares
MainPlace Mall has partnered with Autism Speaks to host a sensory friendly event. Children within every spectrum of special needs and their families are invited to a private photo session at the Santa Set in Macy's Court, to experience the time-honored tradition of a visit with Santa Claus during dedicated hours. To reserve a complimentary ticket on Eventbrite, please visit: https://www.eventbrite.com/e/santa-cares-tickets-51567370393.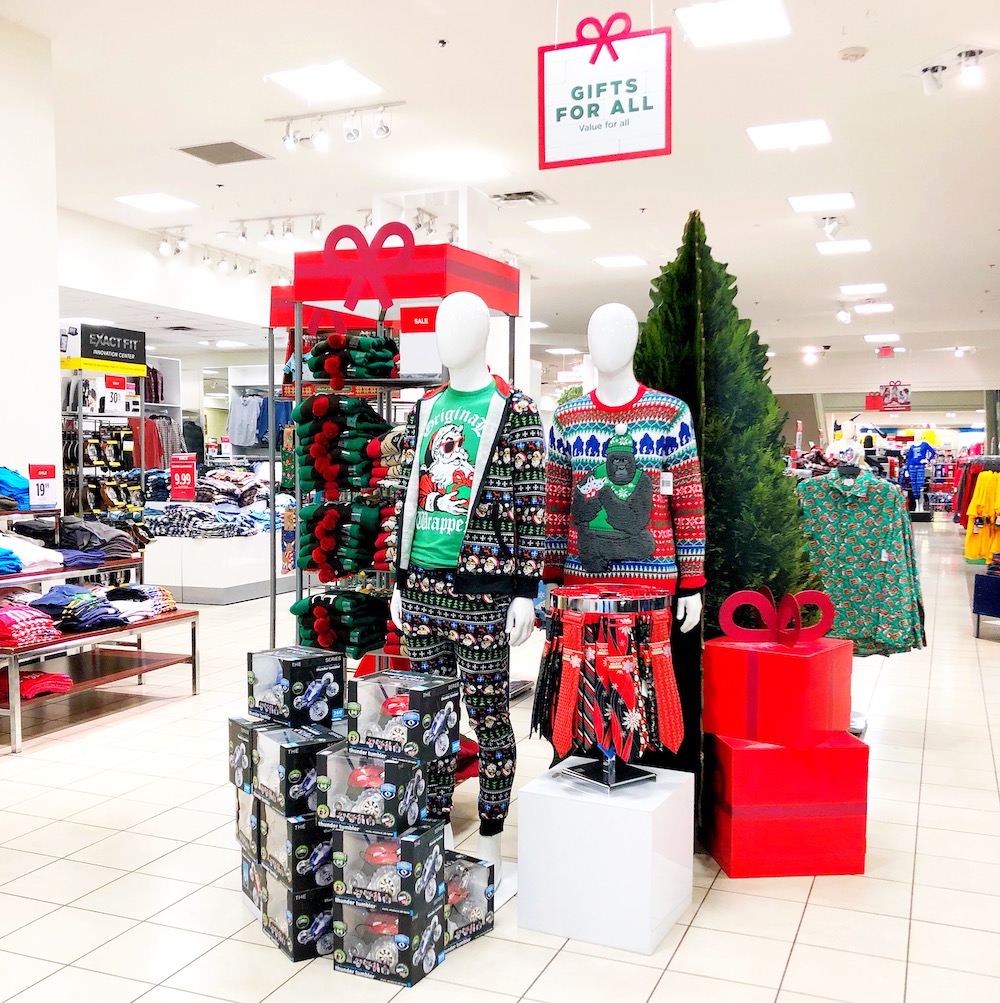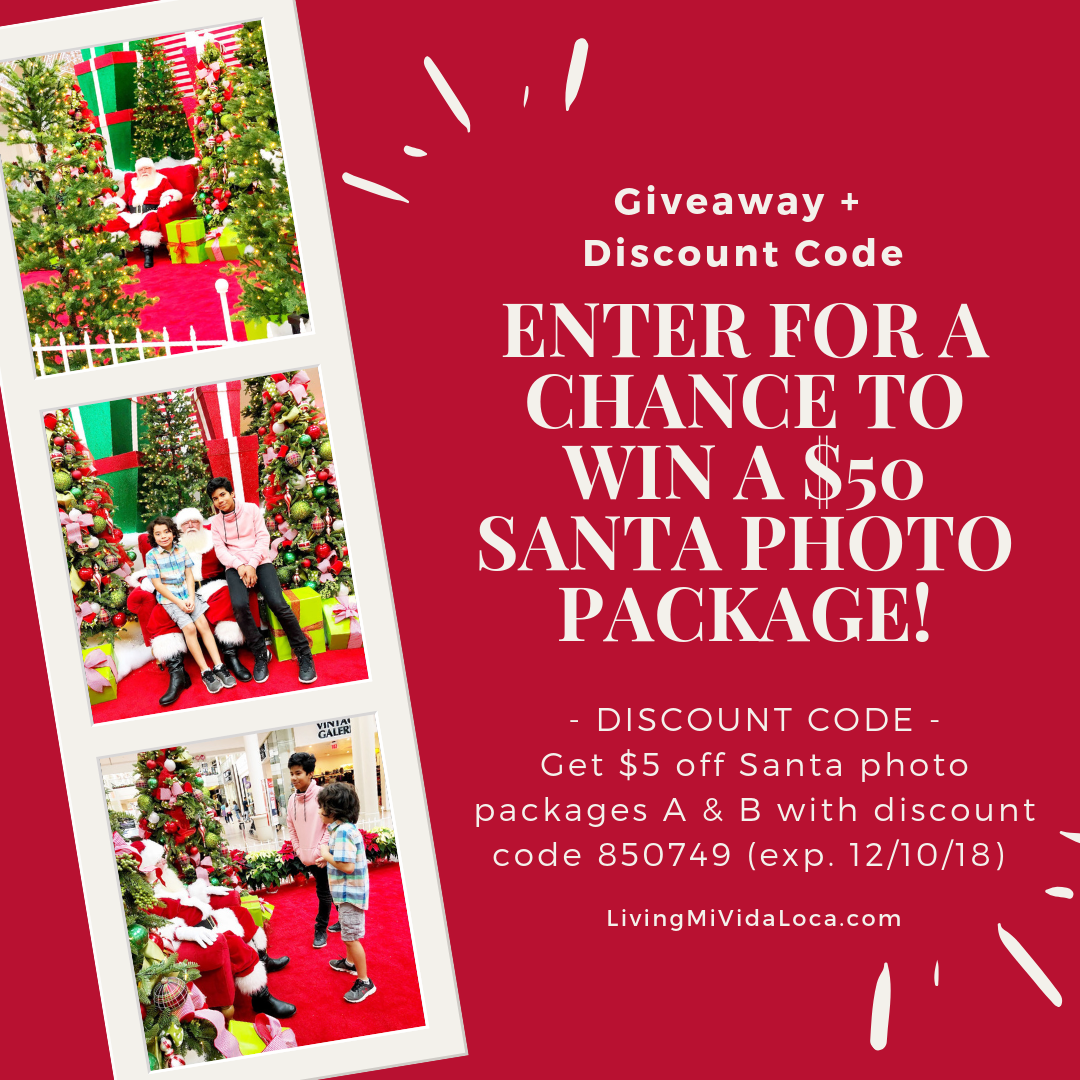 a Rafflecopter giveaway
Originally published on November 28, 2018. Last Updated on November 29, 2018 by Pattie Cordova