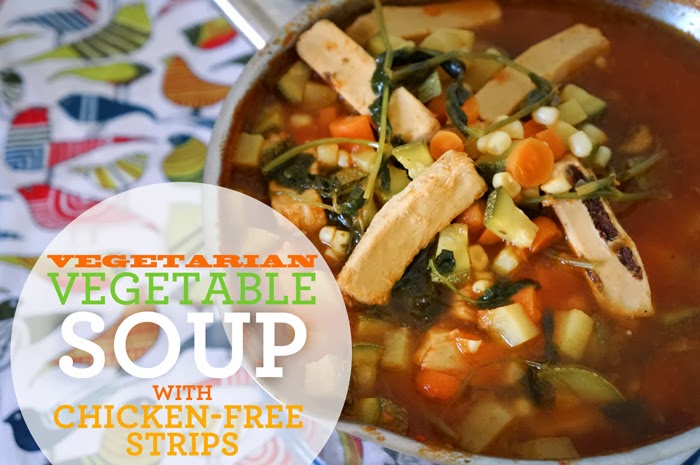 I'm a sucker for easy recipes that pack a punch. This vegetarian vegetable soup is one of my favorites because it takes very little effort on my part, is packed full of veggies and protein, and when my oldest kid sees it he says, "I want to eat it every day, all day." Kid-approved!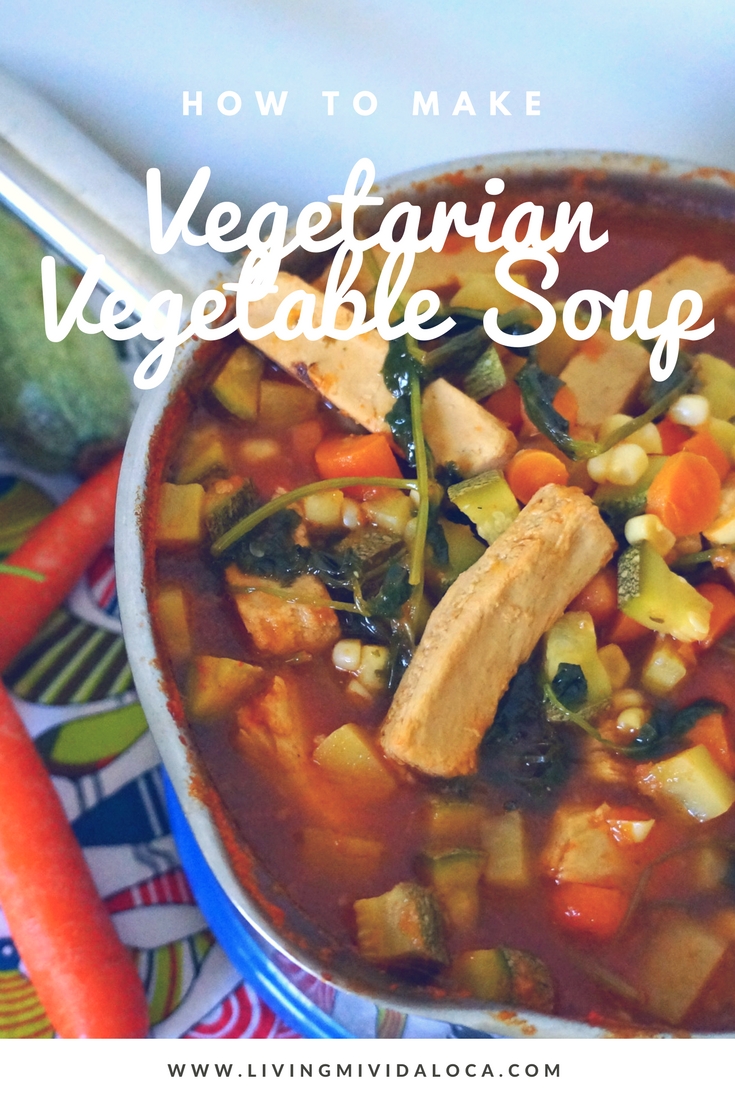 As a vegetarian, I need to be conscious of adding protein to our meals, so that's when I head to protein-packed products like Beyond Meat. Beyond Meat has become my go-to chicken-free strips of choice because it is so incredibly easy to use, and it's delicious! The texture is spot-on (from what I remember) and the flavor never fails. Try it next time you want make a vegetarian dish, or simply want to try something new.
Make this vegetarian vegetable soup in multiple batches and freeze for future use. It's great with some added lemon, or make it creamy by adding some sour cream to it before serving. ¡Delicioso!
Vegetarian Vegetable Soup with Chicken-free Strips Recipe
Ingredients
1 cup Water
2 Carrots
2 Corns with, off the cob kernels
2 Mexican squash
2 Potatoes
2 Tomatoes
8 oz Tomato sauce
2 Garlic cloves
1 Salt
16 oz Water
1 Sazón goya con Azafran packet
1/2 cup Cilantro
Directions
Place carrots, corn kernels, Mexican squash and potatoes, plus one cup of water in sauce pan.
Mix-in tomatoes, garlic cloves, tomato sauce, salt and 16 oz. water into blender. Blend until smooth.
Add tomato stock to sauce pan.
Stir in Sazon Goya packet
Bring to a boil.
Add cilantro and Beyond Meat chicken-free strips.
Serve hot.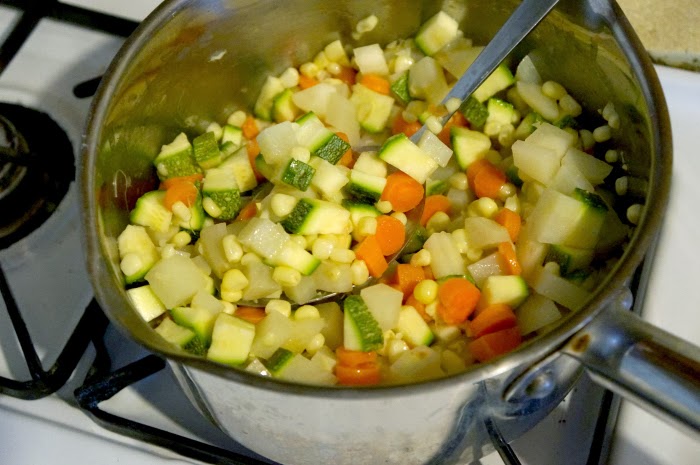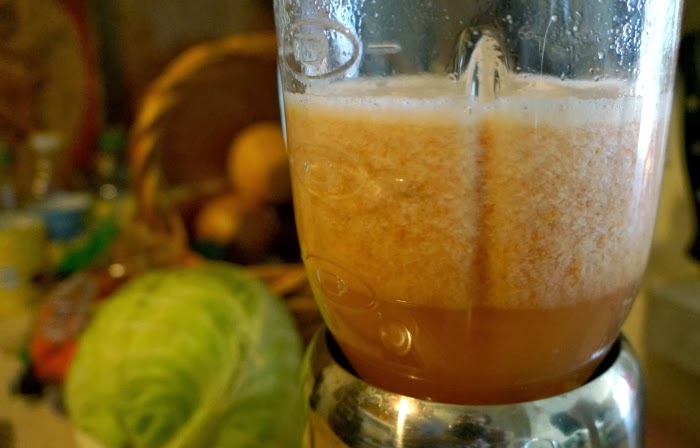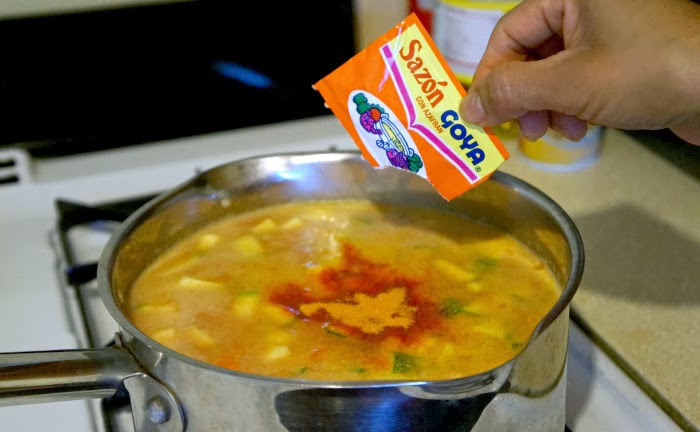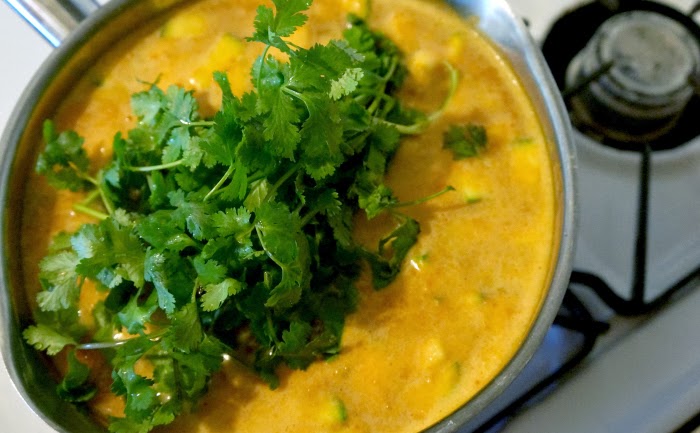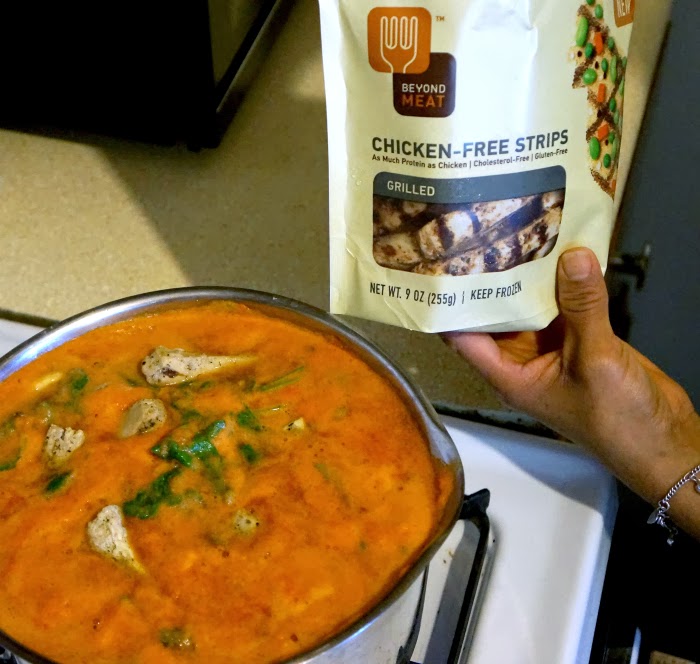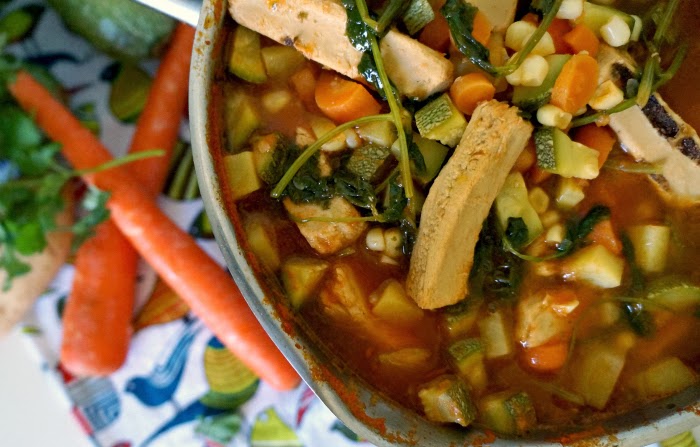 Originally published on February 27, 2014. Last Updated on May 14, 2019 by Pattie Cordova