Holidays
5 Tips for hosting an easy FIFA World Cup Party
The FIFA World Cup 2014 begins on Thursday, June 12 and ends on Sunday, July 13. That means you have to pick and choose your FIFA World Cup invitations soon and plan a FIFA World Cup fiesta! Of course, you'll want most of the attention to be on the World Cup soccer games and on the games happening on TV so you'll only need to pull a few showstoppers here and there to pull the party together. Thankfully, a recent opportunity with Dollar General and Coca Cola® has allowed me to pool together five of my favorite tips on hosting a FIFA World Cup party without breaking a sweat or your little cochinito.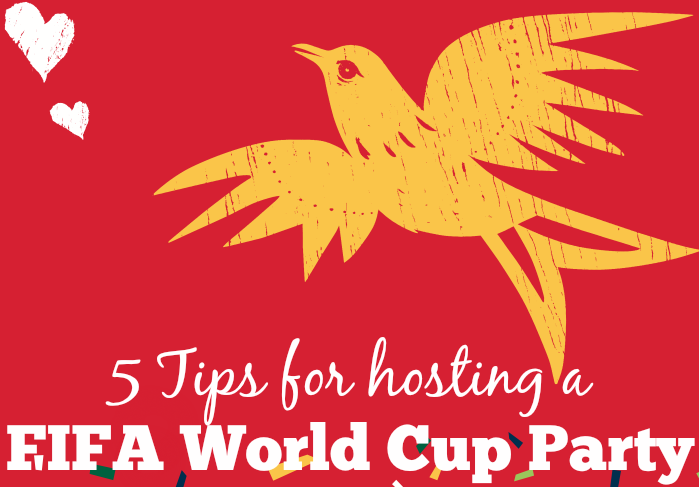 Food
Keep it simple and stick with finger foods. Order a few pizzas and ask them to cut them up in squares. Serve them on a simple white platter with some chicken wings drenched in sauce and celery sticks on the side. For a vegetarian option, go with some queso fundido with soy chorizo that you can throw together right before your guests arrive. A great touch is to serve restaurant-style tortilla chips for an authentic taste. Round out your menu with some buñuelos – but cut them up into triangles for easy clean-up. And make sure to have plenty of salsa on hand. Everything from mild to hot, and of course, mango salsa. Variety is the spice of life!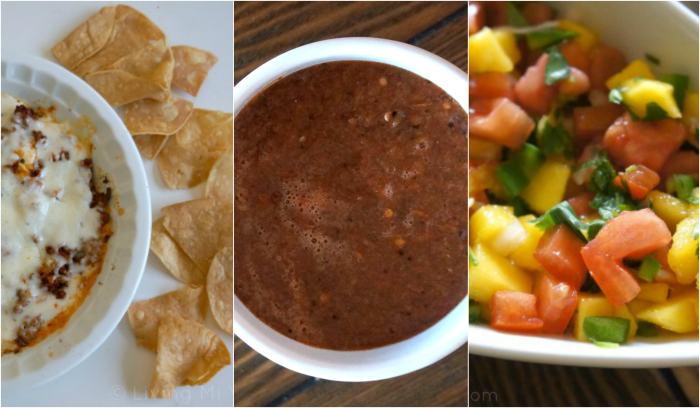 Drinks
It's always a great idea to serve a variety of drinks during a fiesta. For your FIFA World Cup party, make sure to serve Coca-Cola®, since they are also FIFA partners. You might get lucky and find FIFA branded bottles and cans too.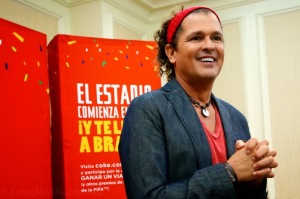 Activities
Download Carlos Vives' "La Copa De Todos" and play it while you're waiting for the match to start, and out of earshot while the game is going. You might even want to get your feet dirty (no hands allowed!) with some soccer drills. This video shows you five essential soccer drills that you can learn before the party. Remember, practice makes perfect! And you'll want to have plenty of POWERADE® on hand too (try either Mountain Blast or their new flavor, Tropical Mango). Your guests will be very thirsty after they put their skills to the test and you'll want to keep them hydrated.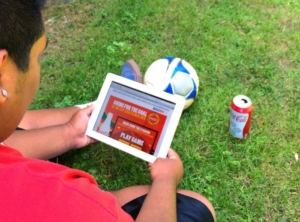 Since soccer games tend to go on for hours, it will give you an opportunity to try your luck on the new Coke®'s "Going for the Goal" game on DollarGeneral.com.  It's super simple to play and because each "match" is only 1.5 minutes long, it'll keep the fun going without leaving your guests waiting too long. You also have the ability to log into Facebook and share statuses, invite friends to play and save your progress.
How to Play "Going for the Goal":
Open the "Going for the Goal" game page.
You will start the match as the "kicker/striker." The objective is to kick as many successful goals in 45 seconds as possible by clicking-and-dragging the ball in straight or curved motions toward a target inside the goal. The score will be kept via the scoreboard above the goal.
After your turn as "kicker/striker" has ended, you will then play as the "goalie/blocker" and defend the goal against the computer by clicking-and-dragging the goalie right or left into the path of the ball. The computer's score will also be kept via the scoreboard above the goal.
The team that has the most points/successful goals at the end of the match is the winner.
Win each match to move on to the next match.
Decorations
Start with green table covers to set the mood. If you have time before the familia and amigos come over, check out these cool 2014 FIFA World Cup printables I found on Etsy. You can purchase and download instantaneously.
And while I'm a huge proponent for "green" tableware and party supplies, I always head for paper goods when I have people over. I also don't own a dishwasher that works, so there's that too. Thankfully, a FIFA World Cup Party doesn't need to be overdone because it's most likely that your guests will be glued to the TV watching the game, than to the detailed soccer stadium you constructed out of pretzels. A few streamers in bright colors here and there will be enough. You can choose to go with a "Brazil" theme as well and go all out with sprays on the tables, lots of yellow, green and blue everywhere and a parrot if you're feeling it.
Party Favors
Never let your guests leave empty handed. An easy party favor is a laminated 2014 FIFA World Cup Brazil tournament bracket. You can take it to any major office supply store and have them print it out in color and laminate them. You may even want to print them out poster size for a bigger impression.  You can find the official FIFA World Cup bracket as the last page of the FIFA World Cup Brochure along with a lot of interesting facts about the game and event.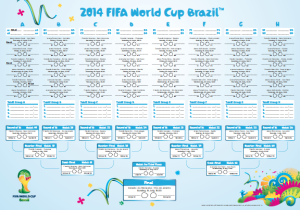 Where to Watch
You'll have choices on where to watch the big games. If you're looking to watch it in Spanish, check out Xfinity TV. They will make every match available in Spanish via On Demand for the first time EVER. In addition, all matches will be available for live streaming in different languages with more than 300 hours of On Demand content available.
Now for the big question – who are you rooting for in the 2014 FIFA World Cup?
This is a sponsored post on behalf of Dollar General and Coca-Cola®. All thoughts and opinions remain my own.



Originally published on April 28, 2014. Last Updated on April 12, 2017 by Pattie Cordova