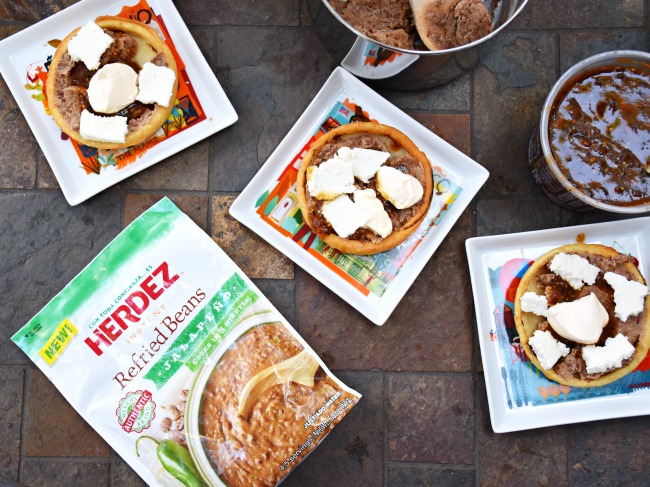 This is a sponsored recipe in partnership with Herdez.
See how to cook store bought sopes and top them with vegetarian refried beans for an easy weeknight dinner!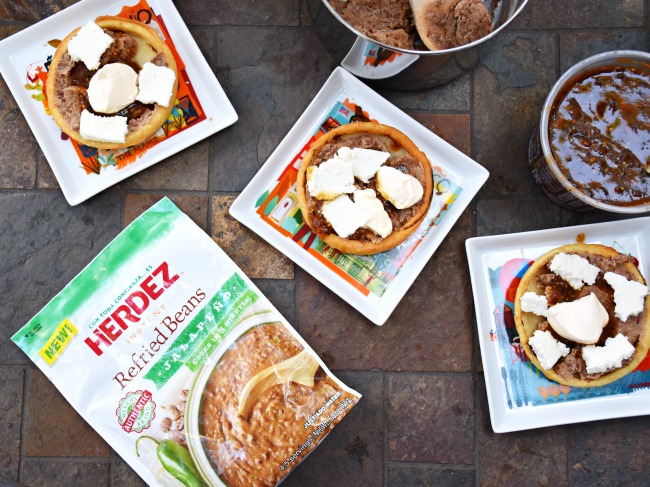 I'm all about the easy mexican vegetarian meals, and these vegetarian refried beans sopes are one of my favorite meals because they're easy to prepare. I managed to cut my time even more by using the new Herdez instant refried beans. It takes under 10 minutes for the beans to be ready for this easy sopes recipe. If you're having a large group of people over, I would suggest buying all four varieties (queso, chorizo, jalapeño, and traditional) and setting the meal up as a buffet.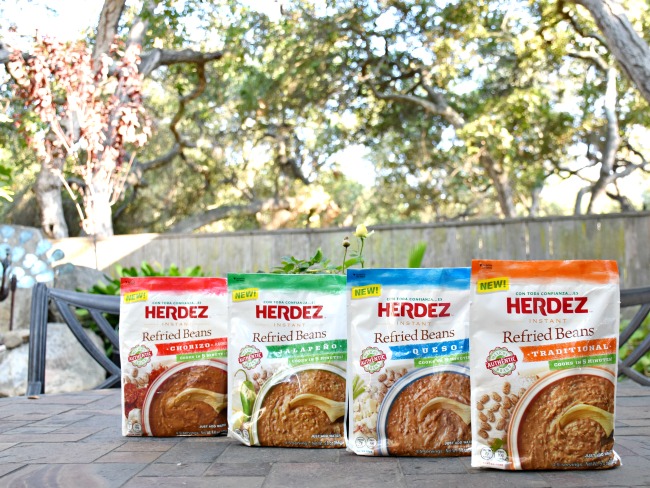 You can work on frying the sopes and making the beans simultaneously to save some time. Buying pre-made salsa saves even more work. Whenever possible, always go for authentic ingredients (we bought our ingredients at our local Northgate Market).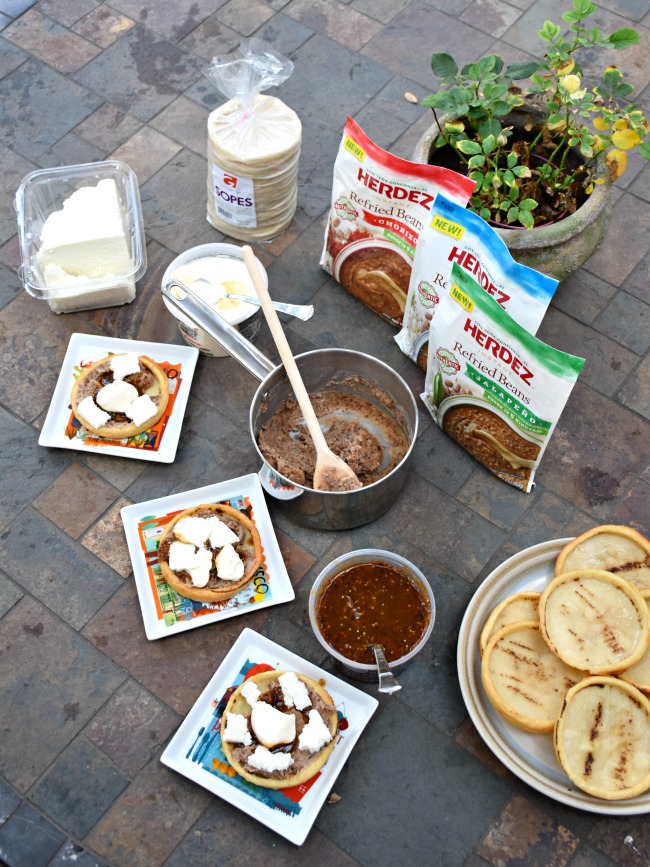 Sopes with refried beans
Ingredients
sopes
crema
salsa
queso fresco
To make Herdez Instant Refried Beans
In one pan, add 1 1/2 cups of water and bring to boil. Stir in the beans from the pouch and let them simmer for 5 minutes, covered in the pot. Stir occasionally. Remove from heat, uncover and stir.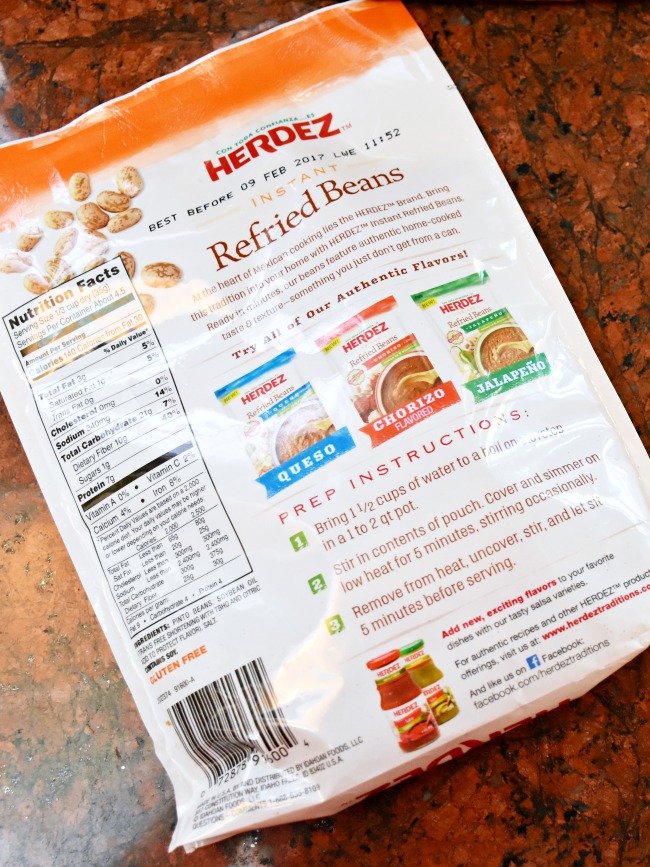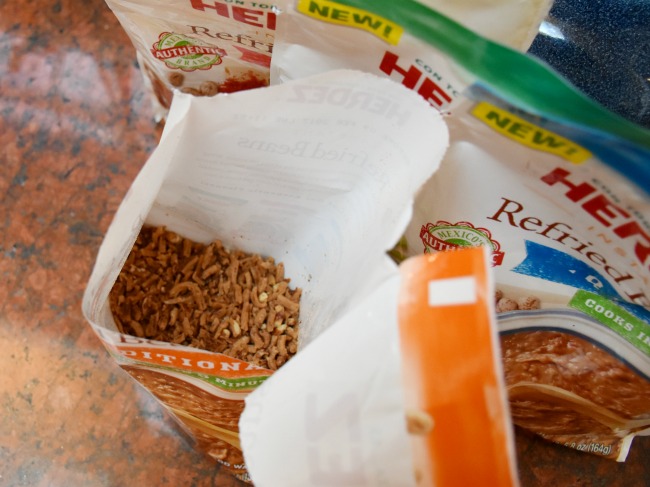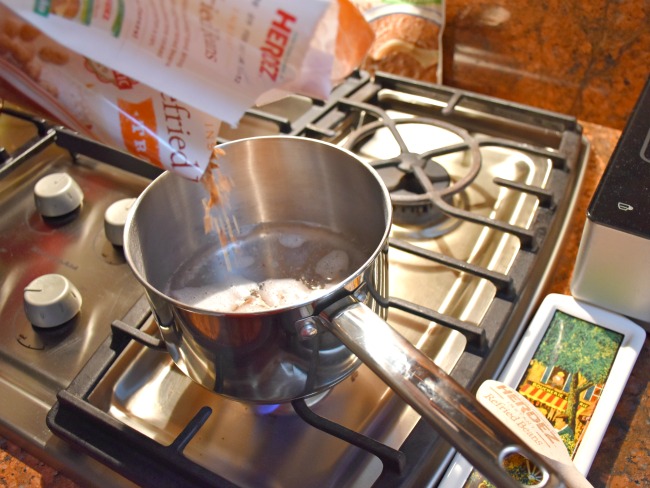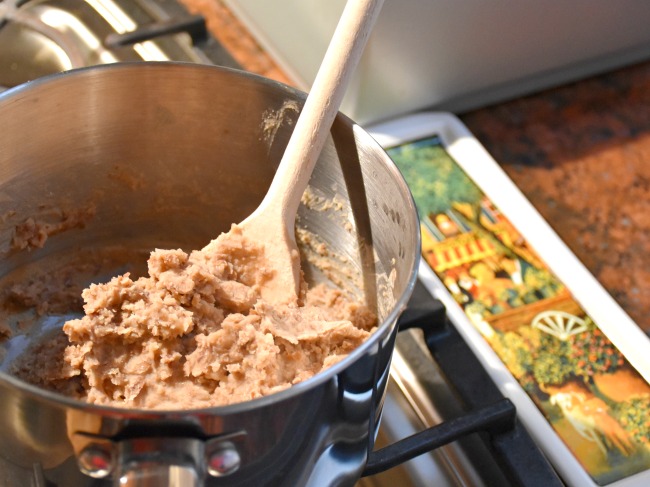 How to cook store bought sopes
In a large pan, cover the bottom with oil over medium heat. Gently drop the sopes into the warm oil and fry them on both sides until they turn a golden brown. Remove from pan and drain excess oil by putting them on a paper towel-covered plate.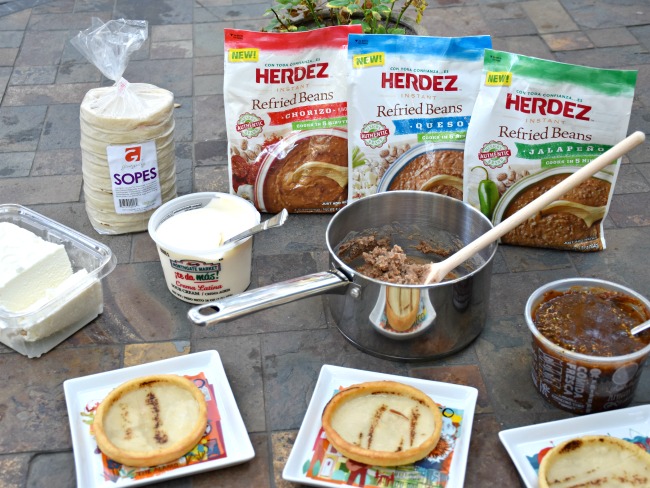 Finish your sopes by adding a layer of beans onto your sopes. Add some salsa, crema and queso fresco for these easy sopes.
You can go even further into this dish by adding meat and different toppings like chopped iceberg lettuce and thin pieces of tomato. It's the perfect meal for picky eaters too because they can pick and choose what to put on the sopes.
Visit the Herdez Traditions website for more authentic Mexican recipes.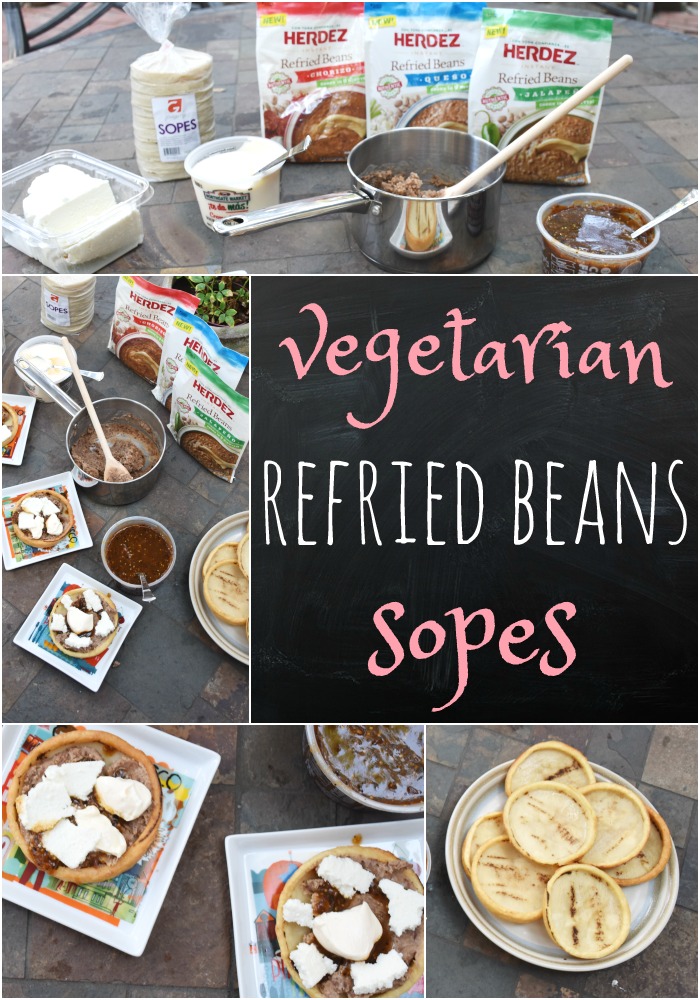 Originally published on August 12, 2016. Last Updated on June 6, 2019 by Pattie Cordova