Let me just start off my saying that I love the hubster and I have his unwritten permission to share pictures of his undies. More on that soon.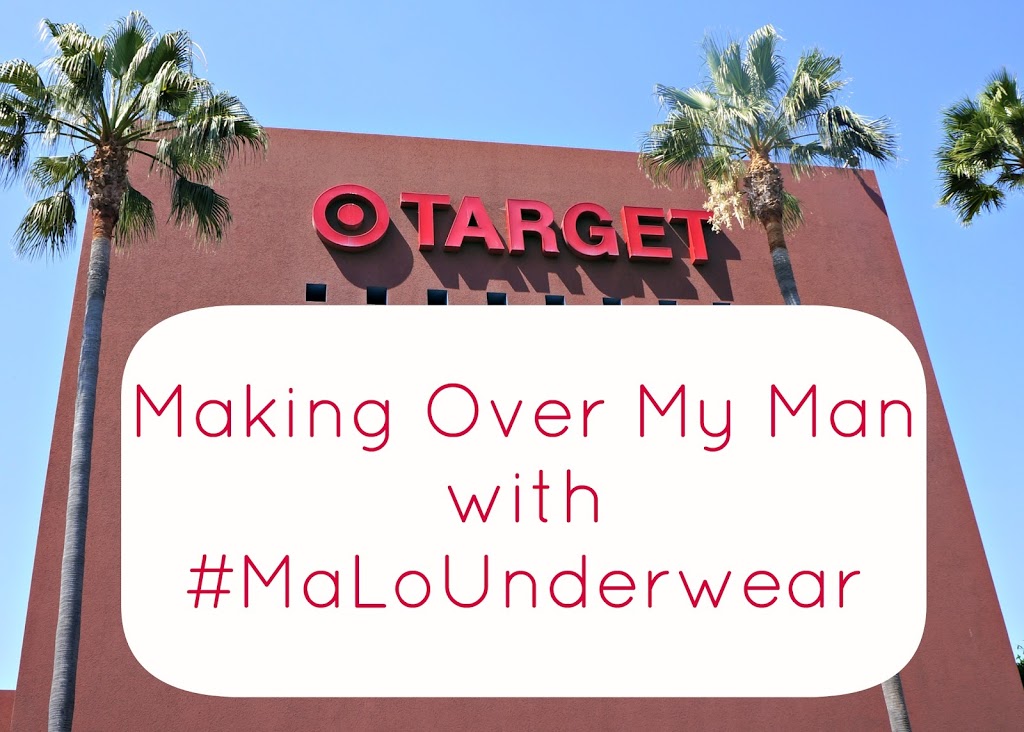 As a stay-at-home mami, my role has evolved and I find that besides purchasing clothing for myself and the kids, I also purchase the hubsters clothing. That is, everything but the undies. I know when I go undies shopping for myself I like prints and colors. Comfort goes by the wayside. The hubster, on the other hand, loves comfort and solid colors. I don't know why. I know that if I had to wear office attire every day I would at least spice up the rest of the clothes that I had to wear. But no, not him. He wears plain-colored undies and white shirts every.single.day. like the ones below. Yawn.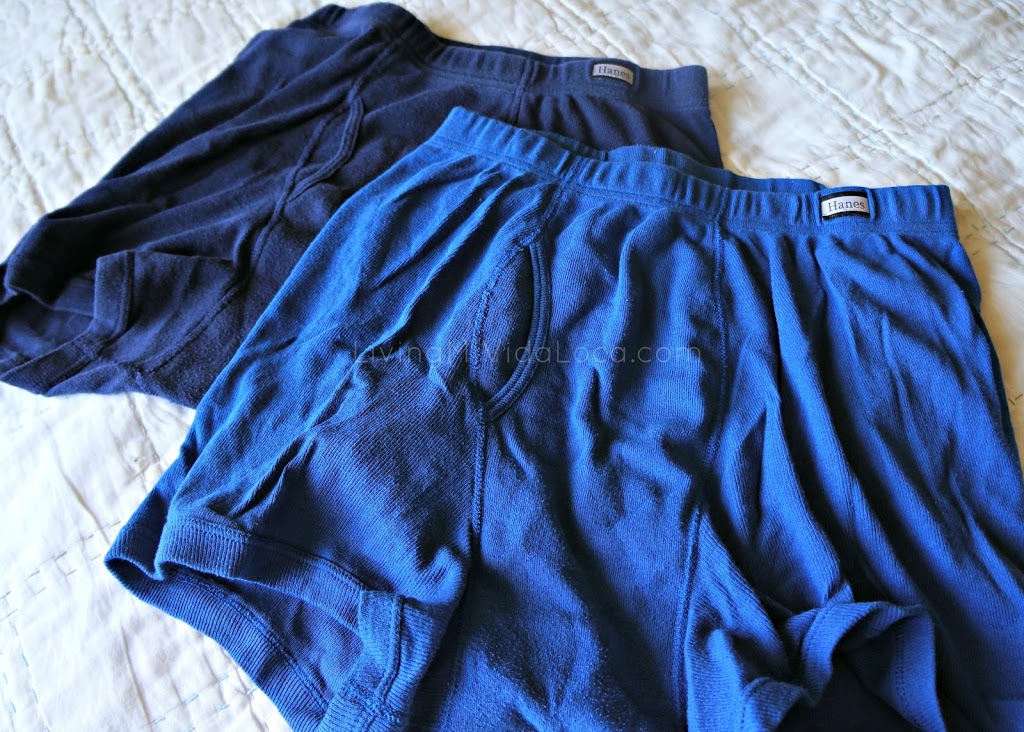 He keeps them for a long time and when he's ready for new ones? He buys the same ones over again! Ugh… no more! Needing to break the cycle we headed to Target where we worked on making over his underwear style.
I love Target. I love EVERYTHING about it. I love that it's trendy, is basically a one-stop shop thanks to its grocery department and it has a Starbucks inside. It's my home away from home.
We stop by the Dollar Spot section, browse and agree to let the kids have one thing each. This seems to happen every single time we come into Target. But it's okay because for $2 I can get them both to settle down and focus on getting some shopping done (and I can go through the women's clearance section too!).
We bypass the shoe section, the sleepwear section and even the women's section… because we are on a mission – to get the hubster cool underwear. Underwear that he would be proud to be wearing if something were to happen to his pants.
We finally make it to menswear and we see that there are undies on sale. Boring, same ol' same ol' undies. I grab him and lead him towards the undies jackpot – the MaLo Underwear section.
Although it is the size of an end cap, we take well over a half hour going through all the choices, designs and everything else involved with underwear shopping. I personally love the packaging. It's trendy, cool and modern. I love that Mario Lopez has an underwear line and that the hubster is willing to add some color and patterns to his underwear collection.
We begin by looking at tops. Our first decision is deciding between tank tops and v-neck tops. We notice a color difference in the package image and the actual color of the shirt. Sure, the hubster is willing to try color but purple is just too much to start off with. We decide on a white and red v-neck package instead.
Next on our list are briefs. The hubster prefers boxes briefs (because you all needed to know that), and so we look at what MaLo Underwear has to offer.
The briefs all have a cool pattern and the MaLo logo on the band. There are two different packages offered for boxer briefs and they each have two different designs. At $12.99 a package, they are affordable and cool looking at the same time. I'm also digging the logo.
We throw our choices in the cart, happy that the hubster is willing to step out of his comfort zone and we head home so he can try them out. I'll take a second to say that the hubster has some great assets and I can't wait to see them packaged in these cool underwear.
We opened up the packages at home and the first thing I notice is the softness in the clothing. They're as soft as my VS undies, but thankfully not as expensive. The v-neck shirts are cut lower than he's used to. They get put away into the drawer.
The undies are incredibly soft; like they've been washed a hundred times. The designs are cool and I'm happy to know that if he bends over and part of his underwear band shows, that it'll show the trendy MaLo logo and not something blah. I did notice, however, that the boxer briefs are cut shorter than the ones he has. I don't know how comfortable he'll be in them, but I'm sure he'll get used it.
I love my man in MaLo Underwear. I love that they're affordable and that I can finally go shopping for his undies without him being there and criticizing my choices. I hope that the MaLo Underwear collection will soon be available at every Target because honestly, every woman should be able to upgrade their husband's (or son's) underwear collection.
If you didn't get enough of my MaLo Underwear shopping experience, hop on over and see more of my shopping experience here (Google+ album). Additionally, keep up with all things Mario Lopez via Twitter and all things MaLo Underwear related on Facebook.
Originally published on July 26, 2012. Last Updated on May 28, 2019 by Pattie Cordova