I was inspired by a project found in Mark Montano's The Big-Ass Book of Crafts over the weekend. So I spent a short amount of time crafting up this fabric cuff that I can wear for any casual outfit.
Material
2 pieces of fabric (preferably the type that frays) – mine measured 8″ x 2.5″. Adjust accordingly.
fake flower petals
coordinating fabric for the leaves
3 buttons
coordinating thread
Glue gun or E6000
optional: interfacing (if you want to make it sturdier)
optional: jewels for embellishment
Directions
Layer the two fabrics together and pin. Top stitch around using a zig zag stitch. I left about a 5/8″ border around.
Cut out leaf shapes from your coordinating fabric.
Position your flower petals close to the middle. Position your leaves around the flower petals and pin the petals in place.
Stitch down the middle of the leaves to keep in place. Do this for each leaf.
Glue your flower petals in place. I used a combination of two flowers to make mine.
Glue the button in the middle.
Make buttonholes and stitch on buttons.
Pull threads around the perimeter of the cuff to fray fabric.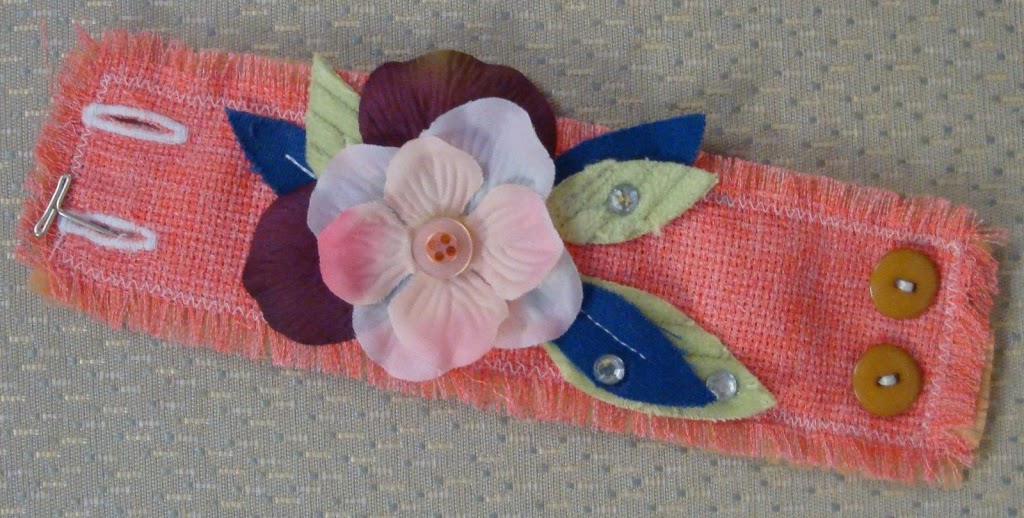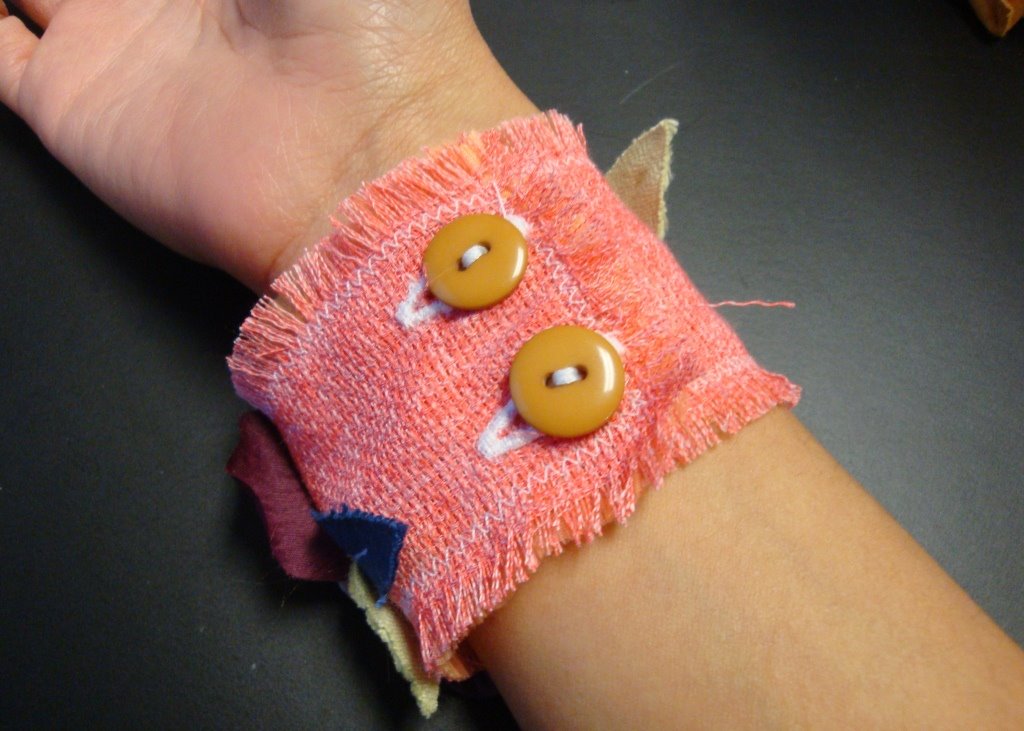 This project is very versatile and can be personalized in many different ways.I learned two things in making this project 1) my machine has a one-step buttonhole maker so it was a cinch in making the buttonhole and 2) I've been sewing buttons wrong my entire life. Turns out you need a toothpick or needle to do it right. I'll post the directions I followed once I scan the page from my Singer book.
Originally published on May 20, 2009. Last Updated on July 30, 2016 by Pattie Cordova