[disclaim]Contributing post by Justine Burgess[/disclaim]
One of the most fun places to visit in Orange County is Prehistoric Pets (and inside it, the Reptile Zoo) in Fountain Valley. I love reptiles and other critters that often elicit squeaks of apprehension from other people.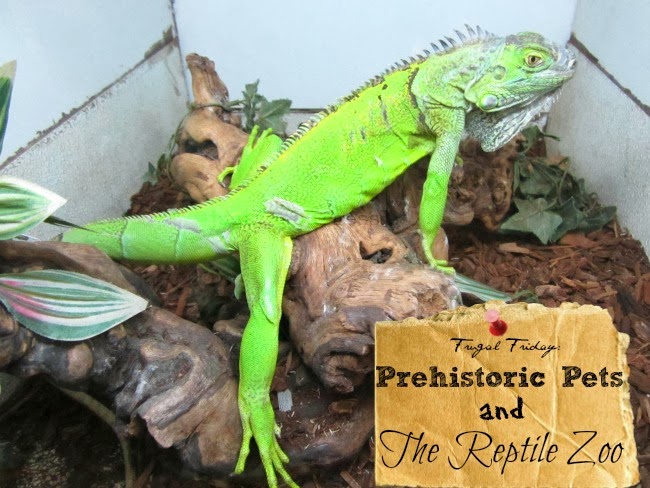 I don't have issues with Madagascar hissing cockroaches, huge monitor lizards, or snakes roughly the size of a VW Bug. I love it all. Luckily for me, my 5-year-old does too. We visit the store often, and every now and again head into the Reptile Zoo (if we have a coupon). Last Monday, we stopped in to check out some of the fossils on display (and for sale). On this particular day, he really wanted to feed the turtles and fish in the pond near the front desk, so we plunked down our $2.99 plus tax for a bowl of huge (HUGE!) mealworms and a pair of tongs. I always thought turtles moved slowly, but dangle a mealworm in front of them and you'll find that not only can they be fast, they might even try to take out a few other turtles on the way to their appetizer. The catfish had similar "no man left standing" attitudes- one of them practically jumped out of the pond to obtain the meal my kid was offering. Needless to say, this provided loads of entertainment for my little guy and everyone around him.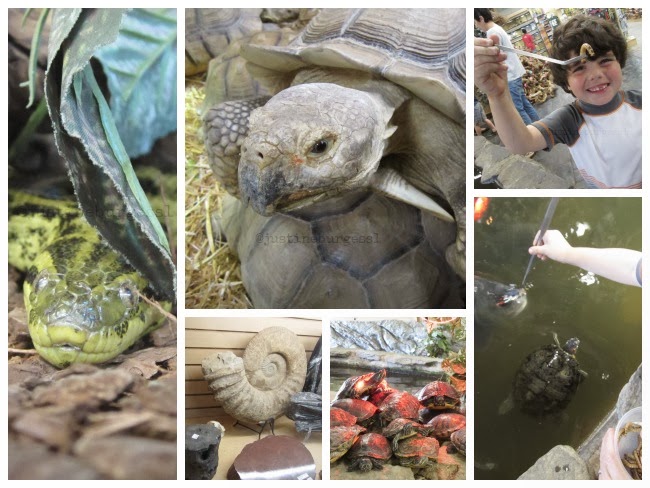 Prehistoric Pets is a great place to visit if you are looking to feed the turtles (and those almost-flying fish), check out some fossils, purchase a scaly companion, view some rare and hardly-seen animals, or plan a birthday party or special event. That's right- they have "Jurassic Parties". The events are both educational and fun, and to me, an invaluable experience. They give an awesome and informed presentation about the animals, and everyone will come away with a great deal of knowledge about these often-misunderstood creatures. Even if you've never been a lover of the so-called "cold-blooded" (a bit of a misnomer, by the way), well, there's always a first time.
Check out the website at www.prehistoricpets.com. The tabs along the top will guide you through information for the Reptile Zoo, Jurassic Parties, and much more.
For current Reptile Zoo pricing, see the website tab at www.TheReptileZoo.com.
Prehistoric Pets and the Reptile Zoo
18822 Brookhurst St.
Fountain Valley, CA 92708
Current hours (as listed on the website)
Open 7 days per week
Monday- Saturday 11am to 8pm
Sunday 11am – 6pm
Originally published on November 22, 2013. Last Updated on January 10, 2019 by Pattie Cordova