I'm don't usually care one way or another when the government approves a new product. However, the U.S. Treasury's Alcohol and Tobacco Tax and Trade Bureau latest approved product, Palcohol, certainly calls for a few opinions.
Palcohol is alcohol powder.
UPDATE at 11:04 a.m. Tuesday: The Alcohol and Tobacco Tax and Trade Bureau told CNN that its approval of Palchohol was an error. Read more: CNN Money.com.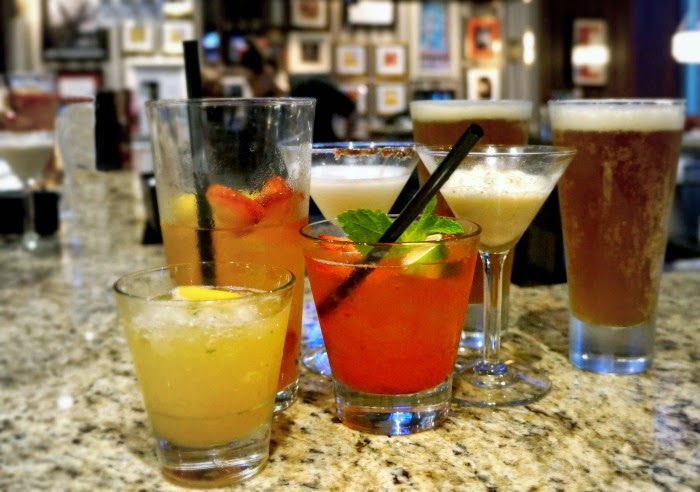 Mind you,  I love a great cocktail, a nice glass of wine and a cold beer. Mix in some strong liquors, malt beverages, etcetera, and I'm a happy gal… but Palcohol? Now that is a BIG mistake.
According to the cached version of the Palcohol website, they list the following as Palcohol "pros."
1. What's worse than going to a concert, sporting event, etc. and having to pay $10, $15, $20 for a mixed drink with tax and tip. Are you kidding me?! Take Palcohol into the venue and enjoy a mixed drink for a fraction of the cost.
2. Maybe you're a college football fan. So many stadiums don't even serve alcohol. What's that about; watching football without drinking?! That's almost criminal. Bring Palcohol in and enjoy the game.
3. Cruise ships charge so much for drinks. Bring Palcohol and the money you save can be used to win millions playing blackjack.
4. Who doesn't love to hike…soaking up nature? Hiking is even more fun when you can enjoy a cocktail at the end of the trail.
5. Have you ever gone to a movie theater and wished you had a drink? I know!
6. We've been talking about drinks so far. But we have found adding Palcohol to food is so much fun. Sprinkle Palcohol on almost any dish and give it an extra kick. Some of our favorites are the Kamikaze in guacamole, Rum on a BBQ sandwich, Cosmo on a salad and Vodka on eggs in the morning to start your day off right. Experiment. Palcohol is great on so many foods. Remember, you have to add Palcohol AFTER a dish is cooked as the alcohol will burn off if you cook with it…and that defeats the whole purpose.
7. Let's talk about the elephant in the room….snorting Palcohol. Yes, you can snort it. And you'll get drunk almost instantly because the alcohol will be absorbed so quickly in your nose. Good idea? No. It will mess you up. Use Palcohol responsibly.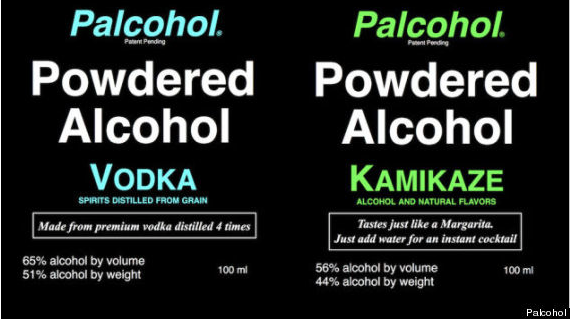 Now… let me tell you about the obvious "cons" of Palcohol:
1. People WILL snort Palcohol. I'm not exactly sure why the makers would add this to their list, along with their other ill-methods of consumption, but they did. They later came back and said that they added volume to the powder so it would take more than a half of a cup of powder to get the equivalent of one drink up your nose. Well that's great, if you're an adult. But what about the dumb teenagers that will still give it a go?
2. From what I've seen, most Palcohol products are advertised as containing between 55% to 65% alcohol by volume. Can you just imagine the damage that those little packets of Palcohol will do in a person? While the creator suggests mixing one packet with 5 ounces of water, like cocktail drinks, I can bet good money on drinkers mixing at least a couple of these packets together for some drinks. Pretty much guaranteeing a visit to the hospital.
3. It's one thing to create alcoholic and non-alcoholic drinks, but creating alcoholic and non-alcoholic dishes?! How big of a label would you have to put on the dish so that the kids don't accidentally dip into the guacamole bowl with Kamikaze mixed into it?
4. So you're enjoying your hike, decide that it would be great to indulge in some freshly concocted Vodka somewhere along the way, at the top of the mountain, on the way back and then at the end of your hike. Making it so easy to have a drink will also make it easier for you to dehydrate, get drunk and possible have accidents that you wouldn't have normally have had if you would have just been sober throughout your hike. Of course, this is a gross exaggeration of what may happen… but the convenience of Palcohol makes easier for something like this to happen.
5. It will be dangerous to kids and young adults. Let's face it, any kid can sneak a few drinks here and there. But given the high alcohol volume content, sneaking a few Palcohols here and there will have a greater effect in a child.
6. It seems like Palcohol is just out to get you drunk. It's not about "flavoring," because quite honestly, if Jelly Belly can do it sans alcohol, then so could Palcohol. However, Palcohol encourages consumers to add it to their foods AFTER it's been cooked so that the alcohol doesn't burn off. If you have to add Palcohol to your food, I would start looking at it as a sign of alcohol addiction.
Currently Palcohol flavors include: vodka and rum flavors and four cocktail flavors – Cosmopolitan, Mojito, Powderita, and Lemon Drop.
Lastly, Palcohol recently stated the following in their defense for the above methods of consumption. And it doesn't make it any better for me.
"…people visited [our] website that we thought was under the radar because we had not made a formal announcement of Palcohol. There was a page visible on this site where we were experimenting with some humorous and edgy verbiage about Palcohol."
What do you think of Palcohol and the effects that it could have in the United States? 
Note: powdered alcohol is currently available outside the U.S.


Originally published on April 21, 2014. Last Updated on October 4, 2014 by Pattie Cordova