My kids have been asking for a dog and a sister for a while now. Not willing to give them either, we stopped by the store and picked up a Zoomer Zuppies, the interactive pet. Close enough, right? So happy for our recent partnership with Zoomer Zuppies because it's allowing me to share with you all the cute little things that this little interactive pet can do!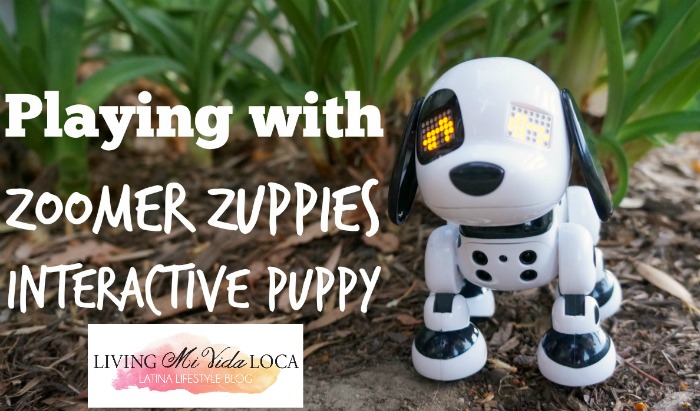 This is our first go with an interactive pet. With my kid only being six years old, I thought it would be a great little place keeper for a real dog (which I'm sure we'll end up getting later down the road). The Zoomer Zuppies are based on the original Zoomer Interactive Pet. They come in 5 different styles, and each has their own style and unique way to play.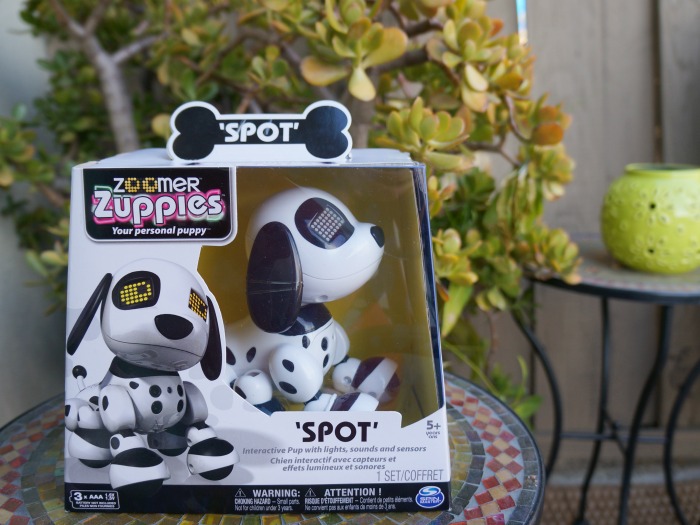 We chose 'Spot' – mainly because he was the only choice available when we went to Walmart. These toys are super popular, and with the holiday season just around the corner, parents everywhere are picking them up or putting them on layaway. Spot is this cute little tea-cup pup. It's small enough it places with you, and you'll have to once your kid gets attached to it. My boy has his with him everywhere he goes now – even when he's doing homework! The puppy sits up on the counter and my kid pets him to make sure that Spot stays happy.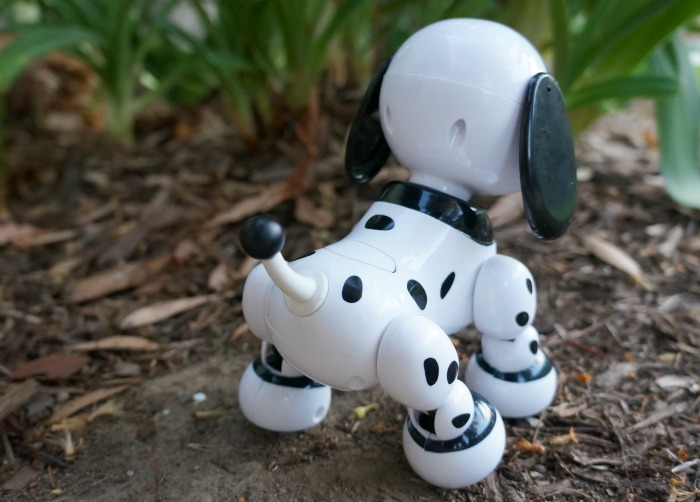 The Zoomer Zuppies are also ready to play, right out of the box and after you put in three AAA batteries (not included). No software download is needed.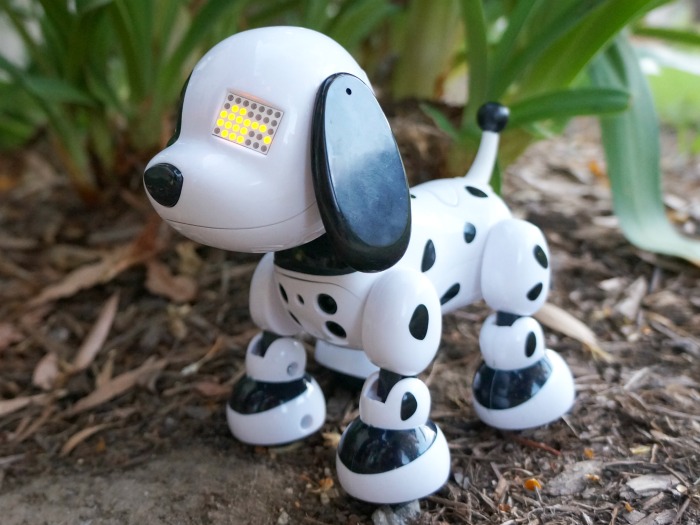 You can share secrets with a Zoomer Zuppy as well as play interactive games and interact with it using similar motions as you would with a real dog including petting its head, rubbing his tummy and cuddling with it. It also interacts with other Zoomer pets!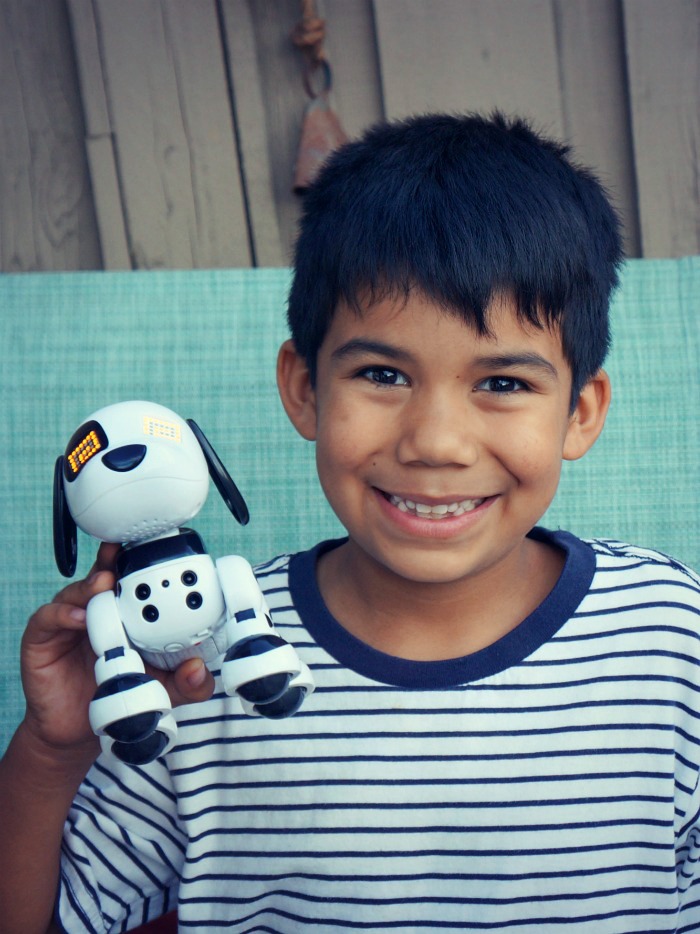 The new Zoomer Zuppies have new tricks and the included training guide tells you how to unlock them. It's also very simple to use. Just a few button presses or wave of your hand in front of its sensors and you can have your Zuppy doing different things.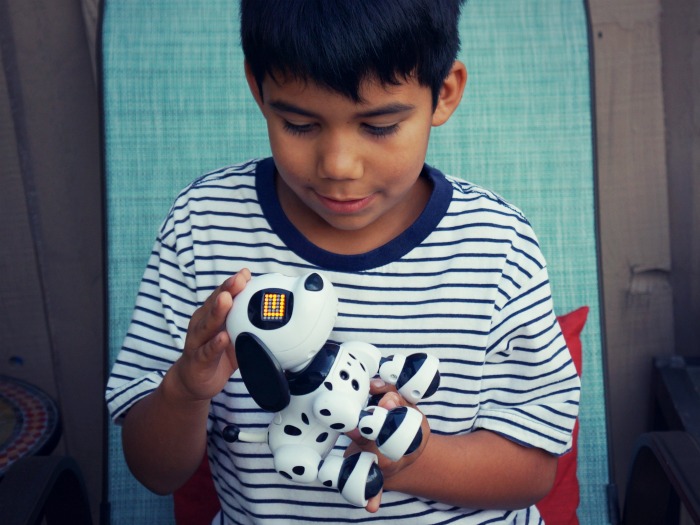 When you teach your Zuppy secrets by petting him a special way, you can unlock special reactions. You can also unlock reactions by making your Zuppy happy. Make him happy by playing "games" and their special music feature. It's a lot of fun and pretty soon, you'll feel like your Zoomer Zuppy is part of your family.

My son has been having a great time getting to know his Zuppy. Take a look at what it can do viewing the video below, and don't forget to pick up your own Zoomer Zuppies.

This post was sponsored by Zoomer Zuppies and I was compensated to write it. All thoughts and ideas remain my own, and my kid's.

Originally published on October 8, 2014. Last Updated on May 21, 2019 by Pattie Cordova