Southern California has a new OC Goodwill Boutique store – and it's in Tustin, California! The new OC Goodwill Boutique is curated with amazing brands, including Christian Dior, Calvin Klein and even some Prada now and then. Expect the clothing to be in great condition, some with tags still on, and in varying sizes. I had the best time shopping during the OC Goodwill Boutique grand opening, and walked out with some great finds. Check 'em out!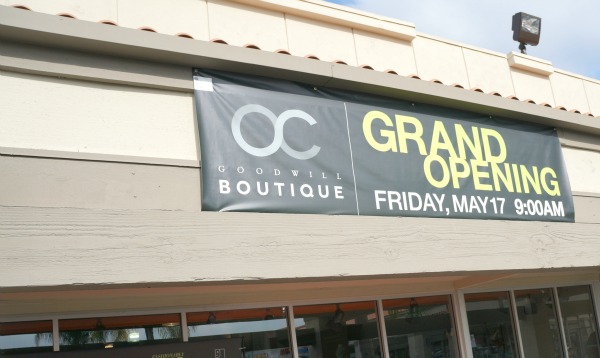 VIDEO: OC Goodwill Boutique in Tustin Shopping Haul
And here it is – everything laid out. Best deal was the Betsey Johnson dress that I bought for only $25! Such a score.
"Where I wore it" Updates
OC Goodwill Boutique
502 East First Street
Unit C
Tustin, California 92780
Originally published on May 22, 2013. Last Updated on January 21, 2019 by Pattie Cordova