Halloween is just around the corner – a perfect time to have a little fun with your nails and this skeleton halloween nails tutorial! Even better when the Halloween nails don't take some serious skill or time.
I'm horrible at scheduling time to get my nails done, so most of the time I end up having bare nails. Sometimes, I get a little crazy and do them in my car (so you can imagine how they come out). This season, I'm going to give it an effort at doing cool stuff to my nails because it's always fun to get in the holiday spirit! I'm going to give Hot Designs nail art pens a try and see how well they look.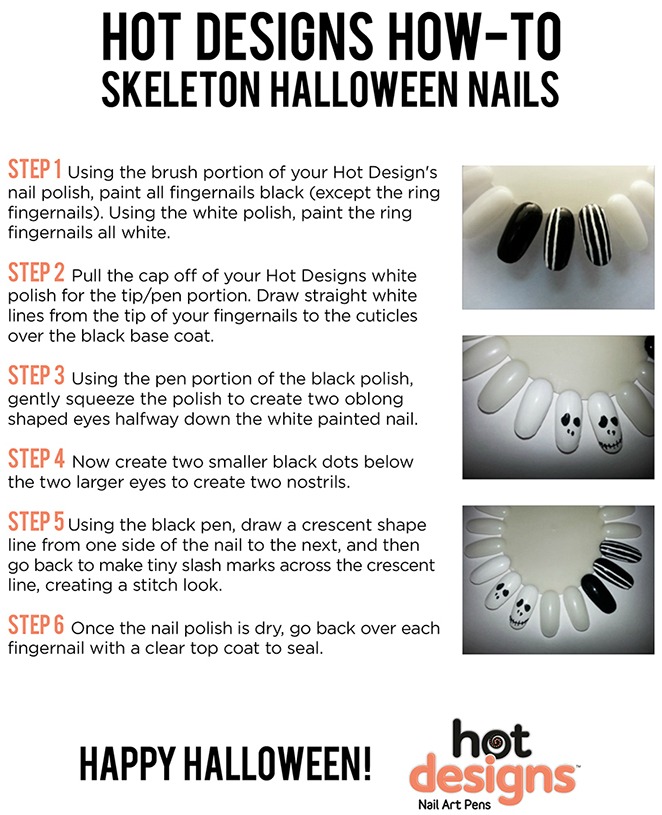 Using Hot Designs nail art pens, you can add a festive flair to your nails the easy way. The dual-sided nail art pens have nail polish on one side and a fine-tipped pen on the other for precision drawing. Each set of 6 colors is available in retailers like Walmart and Bed Bath and Beyond, for $14.99 or via www.gethotlooks.com.
Originally published on October 1, 2014. Last Updated on August 3, 2021 by Pattie Cordova