Holidays
Love letters for baby – Keepsake Box Idea
[disclaim]This is part of a sponsored collaboration with Latina Mom Bloggers and Pampers. All opinions are 100% mine.[/disclaim]
I'm horrible at keeping up with minute details on my kids' lives. I have two baby books that are each one quarter full of baby milestones that prove it. So instead I have switched over to letters. Love letters for the kids. Letters… I can do.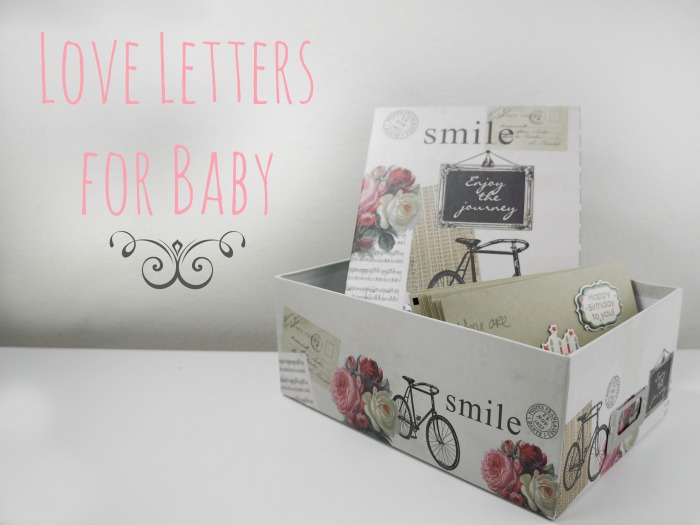 How to Make a Love Letters Keepsake Box
Materials Needed
Photo Box
Numbers Stickers
Holiday Stickers
Markers
Blank Envelopes
Note Cards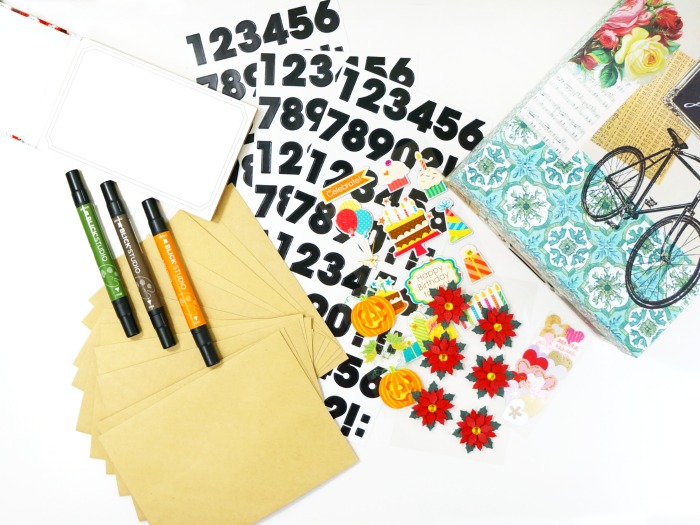 Directions
Take 12 envelopes and number them from 1-12 using the number stickers. The 13th envelope is a birthday envelope – decorate as such.
On the front of each envelope, list a space for "height" and "weight." You can add additional lines for special notes as you see fit. Some ideas include "favorite food," "favorite toy," "first time…," etcetera.
Decorate each envelope in accordance to a special event or holiday that happened that month.
Write your love letter to your child. Include anything special that happened that month, special outfits, first time they tried a particular food, hopes for their future, etcetera.
Place in envelope and add special mementos including ticket stubs, photographs, letters from others in the family and anything else that you think the baby would love to see when they get the box as an adult.
As the months go on, place the letters in the photo box. You may find that you have extra space in the box. Consider adding other keepsake items, or perhaps a divider for additional years. Label the front of the box as appropriate.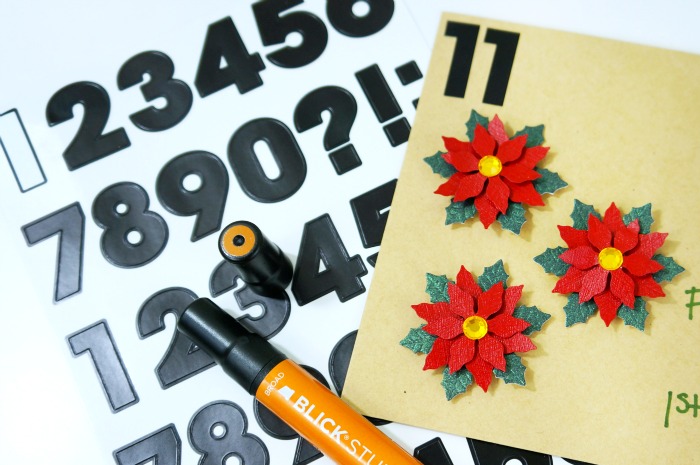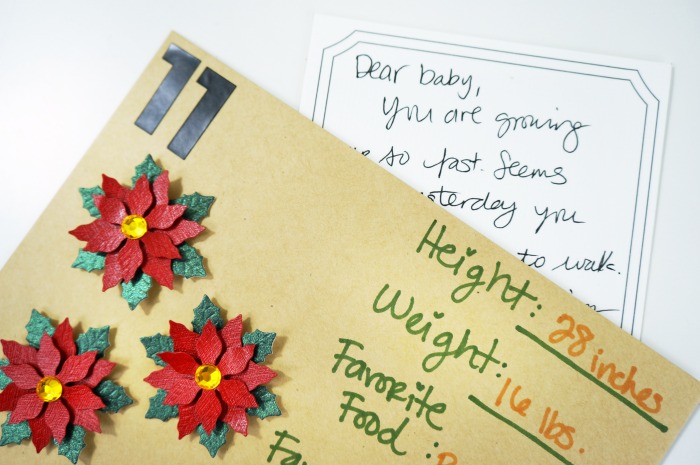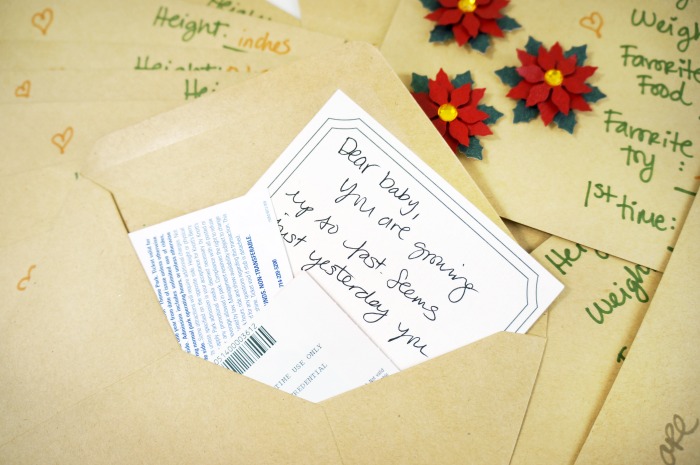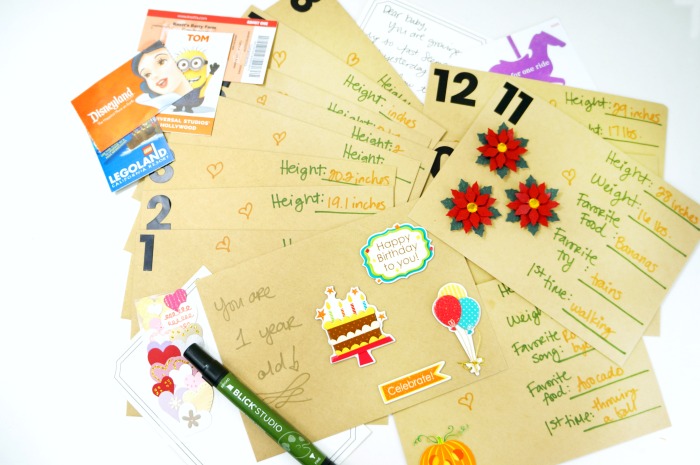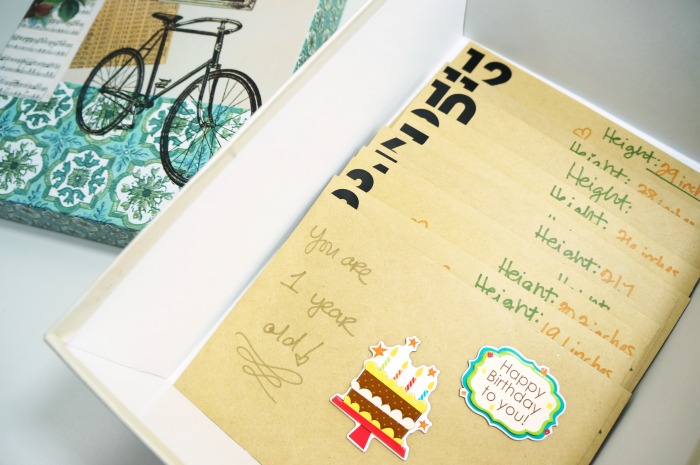 This type of keepsake item is so easy to keep up with. Keep the envelope for the current month out and add tickets stubs, little trinkets, and other similar items as the days go on. You might even want to keep the note card in the envelope and write down one line a day as the month goes on so that you don't have to sit down at the end of the month and try to remember everything that you wanted to write. The most important thing, is that you try. It doesn't have to be perfect.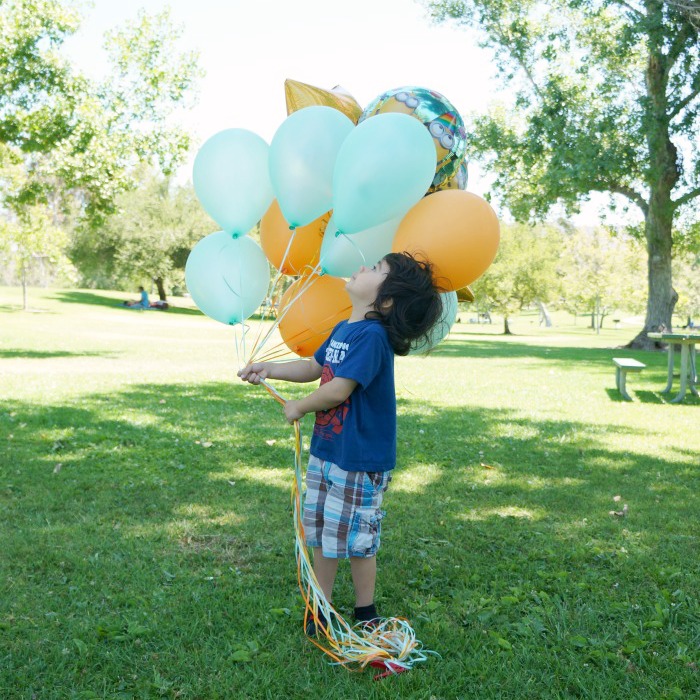 You don't have to list which tooth it was that fell out, or even what clothes they wore to what. At the end of the day, when your "baby" is no longer a baby, you'll want to give them this box so they can go through each letter one by one and they can read your hopes and dreams for them. What you felt the first time you held your newborn, what you would do to calm them down when they fussed, and just how much you love them. So give it a try, even if you're starting point is no longer day 1.
We are so lucky to be partnering with Pampers on this #RegalosdeAmorPampers post. Did you know that Pampers Swaddlers are the No.1 choice at local hospitals in Los Angeles and across the country? Pampers Swaddlers are available through size 6 to comfort and protect babies through many more moments of love. Aww!!!
[question]So tell us – how do you preserve memories?[/question]
Originally published on November 19, 2014. Last Updated on March 5, 2015 by Pattie Cordova