When I became a new mom, I didn't fully understand how many "firsts" I would have thanks to my babies. The smallest things suddenly became a cause for celebration. First smile? Bring out the camera. First poop? Bring out the confetti. Slept four hours straight? Cheers all around! Being there for my babies' firsts is something that I will forever remember, even if the rest of the first year is a little hazy.
Recently, we partnered with Pampers to celebrate all the "firsts" that come with having a baby. I hosted a #PampersFirsts viewing party whereby I got the opportunity to share a short video produced by Pampers. My mom and I decided to treat her friends and neighbors to mimosas and dessert.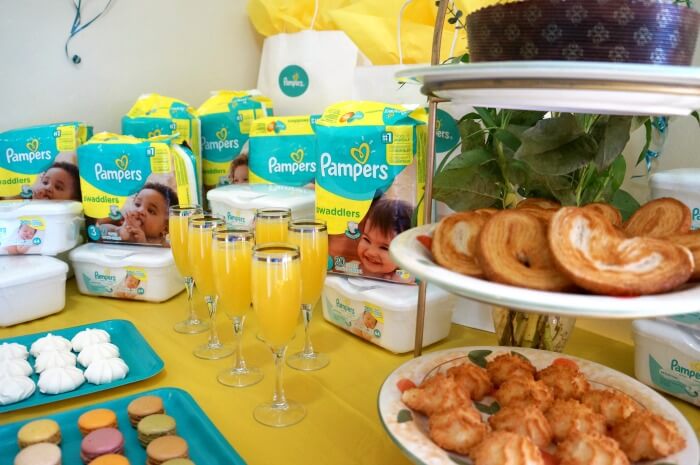 I loved being able to treat my mom and her friends to something as simple as what we did because it gave us the opportunity to take a break from our every day crazy life and just chat amongst ourselves. I was also able to give them a "first" of their own – a mimosa! I found out later that no one had experienced a delicious mimosa before that day.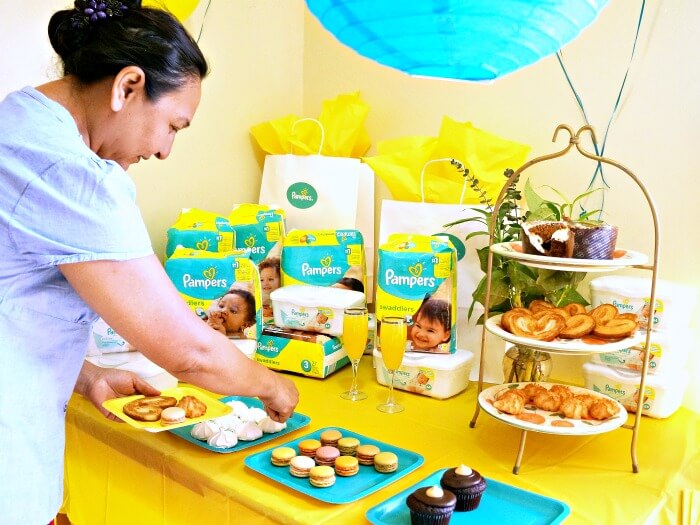 Once the ladies grabbed their treats, we sat down to watch the Pampers Firsts video. By the end of the short video, there was no dry eyes in the room. Though some of the moms could not read what popped up in the screen, the universal language of love was enough for everyone to understand what the moms in the video were experiencing.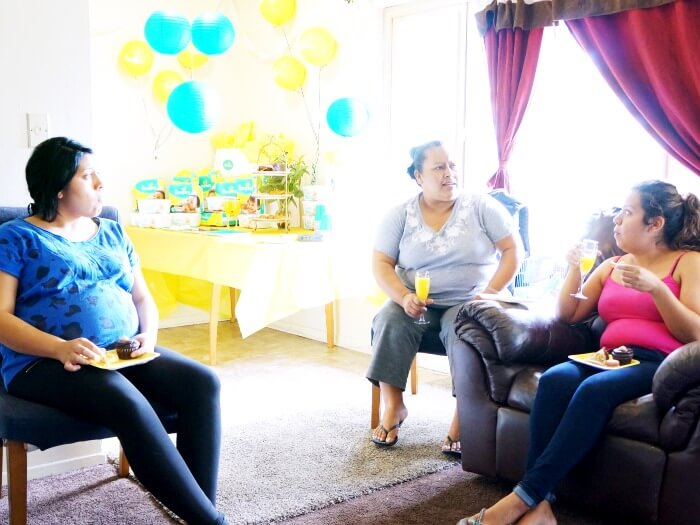 The mamás that attended our morning fiesta had tales of their own that involved Pampers and some even mentioned the color changing wetness indicator (you know, the one that signals when the baby may need to be changed). Some of them mentioned that the one splurge that they always made for the baby was purchasing Pampers. Between the 12 hours of overnight protection and their softness, it's easy to see why they would splurge on them. It doesn't hurt that they are the #1 choice of hospitals in North America!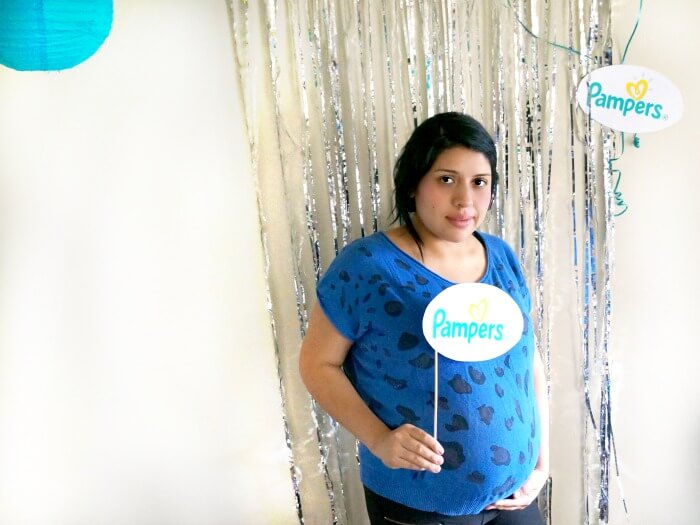 With a soon-to-be new mom in our group, we all took the opportunity to offer her some advice for her upcoming addition to the family. We talked about getting enough sleep, what baby products are must-haves and, of course, diapering tips.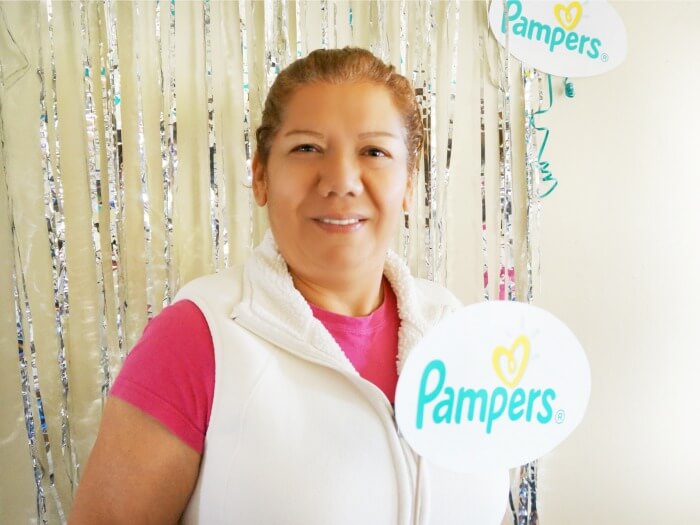 As experienced moms, we all had used Pampers on our babies at one point or another. We compared them all and I took the opportunity to tell them that Pampers diapers are now available through size 6 – and all because moms wanted the Pampers Swaddlers softness they know and love to be available throughout their diapering years. I love it when a company listens to its consumers!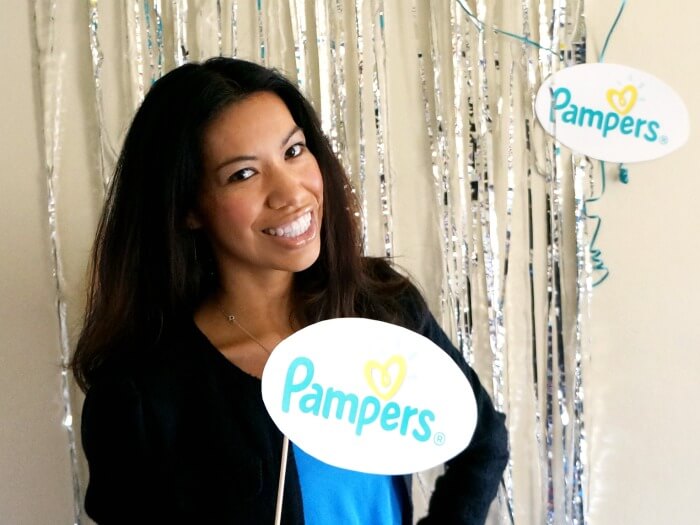 I had such a great time sharing the Pampers Firsts video with these awesome Latina moms, getting insight into how they handled the baby stages and treating them to a much-needed break.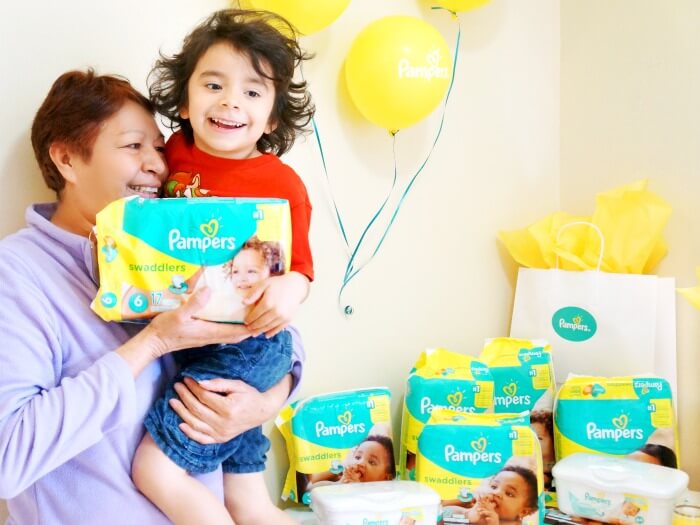 Also, my own baby bonding with his Abuelita is something that I'll never tire of seeing. And can I just say how much I love Pampers wipes? So durable, and there always seems to be coupons for them in the newspaper.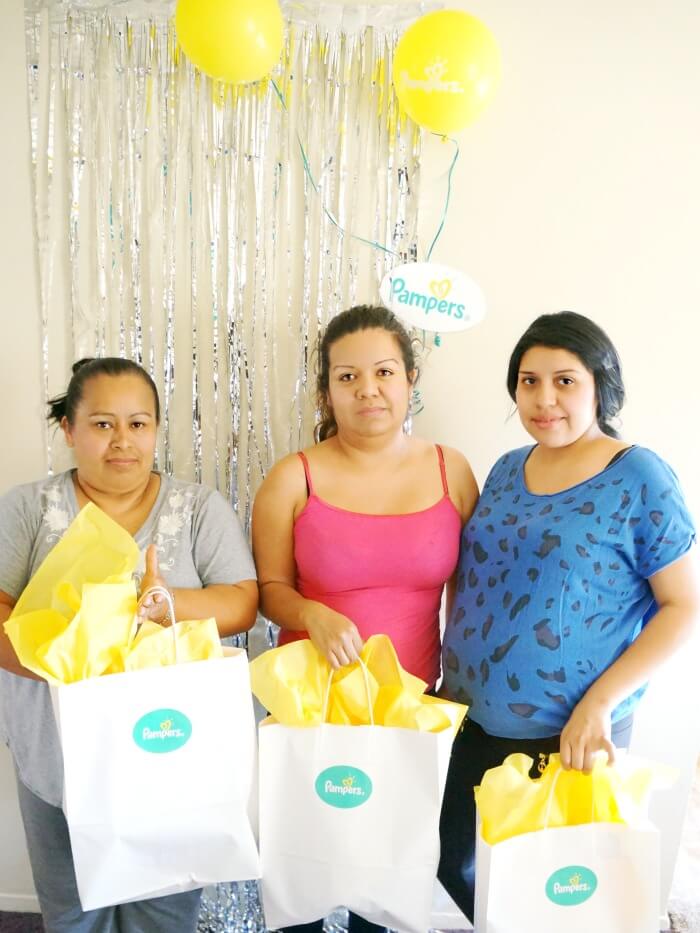 Everyone left with a goodie bag filled with diapers and wipes, and as much dessert as they could handle. It was a lovely morning spent together and I look forward to doing it again soon.
[disclaim]Contributors of LivingMiVidaLoca.com receive products, compensation and/or complimentary/discounted services to facilitate posts. All thoughts and ideas remain the reviewer's own.[/disclaim]
Originally published on March 5, 2015. Last Updated on August 8, 2018 by Pattie Cordova