Holidays
Logitech Smart keyboard available exclusively at Best Buy
Our family continues to be heavy technology users. Thankfully there are products, like the Logitech Smart keyboard available exclusively at Best Buy, that helps us control everything from simple product.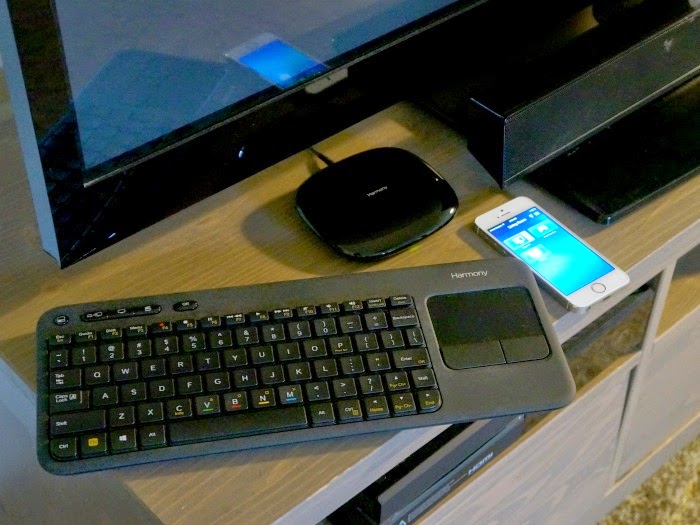 The Logitech Smart keyboard is currently exclusively available at Best Buy until June 21, 2014. And while you may see it as a computer keyboard, that's just a glimpse of what it can do.
Harmony Smart Keyboard
The Harmony Smart Keyboard delivers the full Harmony control experience for TV-connected Internet and home entertainment devices. We currently have it hooked up in our living room where it helps us control many of our entertainment devices including the hubster's laptop, televisions, Xbox One, Roku, and Blu-ray player.
The Harmony Smart Keyboard also makes it easy for us to enjoy our digital media with the specially designed keyboard that simplifies text entry on internet-connected entertainment devices. When you touch the "Movie" Activity button and the right devices switch to the right settings. Plus, it has integrated DVR and set-top box controls, playback and volume buttons, and a touchpad for cursor control on a PC or Mac.

On the keyboard, you will find three one-touch activity buttons (PC, TV, Movies). From there, you can do short and long presses that will allow for six total activities. The touchpad on the keyboard can also be integrated for cursor control on PC or Mac and you can find media/cable/DVR playback controls on there too.
The hubster especially liked that it controls so many devices, including the Xbox One and P4. Allow about 30 minutes to set it up, from beginning to end. And make sure to download the Harmony app.
Keep in mind that it takes a bit getting used to. It also does not have a device indicator. So for example, if the laptop is set up to work the Logitech Smart keyboard, the keyboard won't tell you that you are currently controlling that device.
Harmony Hub
The little black box is the Harmony Hub. You can place it behind cabinets or walls and you'll still be able to control it – even if it's out of sigh.
The Harmoney Hub features IR, RF, USB, Bluetooth and Wi-Fi and you can set it up via your smartphone.
Harmony App 
To make everything run smoothly, you can use the Harmony App. It turns iOS and Android smartphones into a personal universal remote.
Our family recommends the Logitech Smart keyboard for people who absolutely need a multi-tasking keyboard. Buy the Harmony Smart Keyboard exclusively at Best Buy for only $149.99.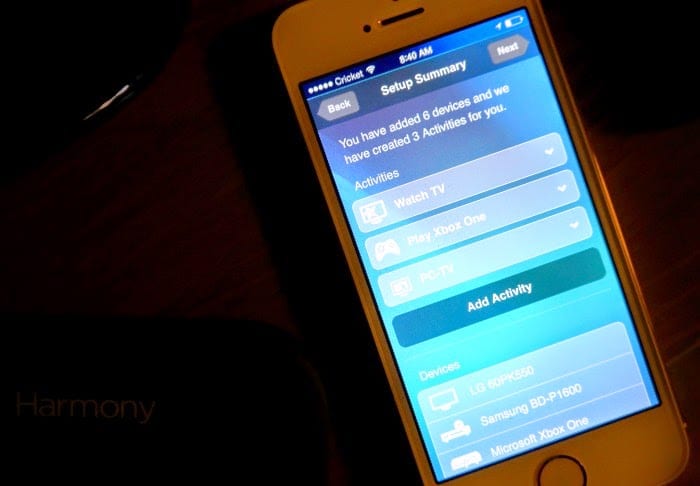 The reviewer has been compensated in the form of a Best Buy Gift Card and/or received the product/service at a reduced price or for free.


Originally published on May 9, 2014. Last Updated on July 30, 2016 by Pattie Cordova