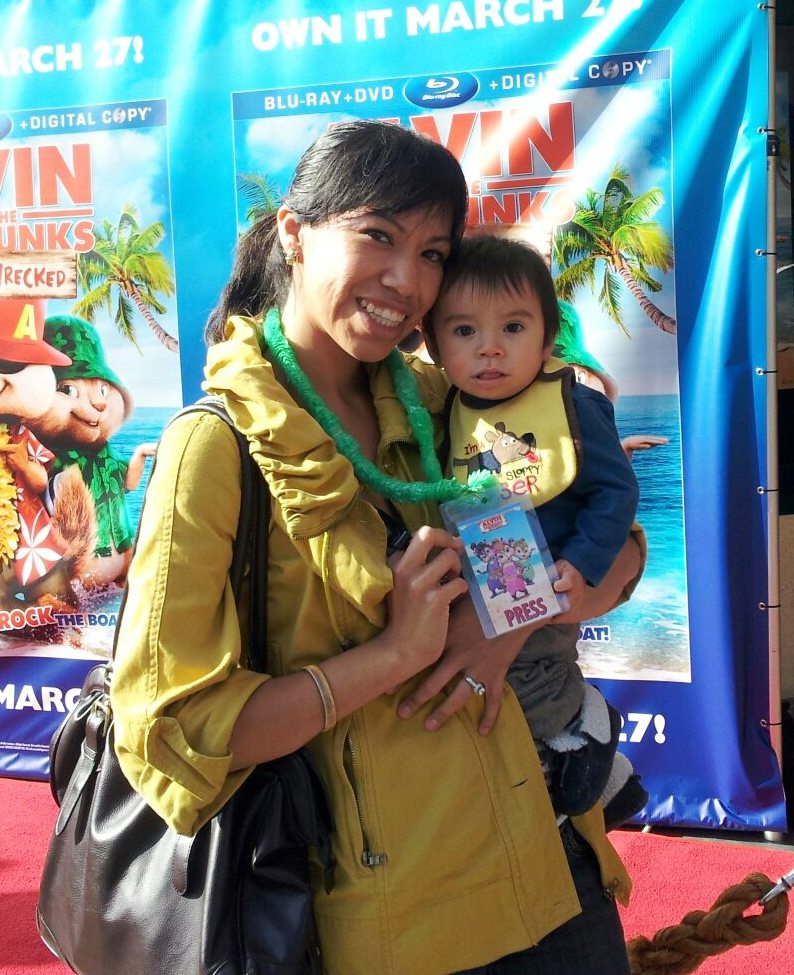 We had such a great time last night at the Alvin and the Chipmunks: Chipwrecked DVD Release party. We met lots of stars, including the Chipmunks, enjoyed some great food provided by Wolfgang Puck, a concert by Honor Society and Ariana Grande, and came home with lots of leis. I wish I could have taken better pictures, but the lighting was kind of dark in there. The swag bag included a mini Alvin, which my son has been sporting as an accessory (even matching his shoes to Alvin's sweater).
Here are a few of my fav pictures: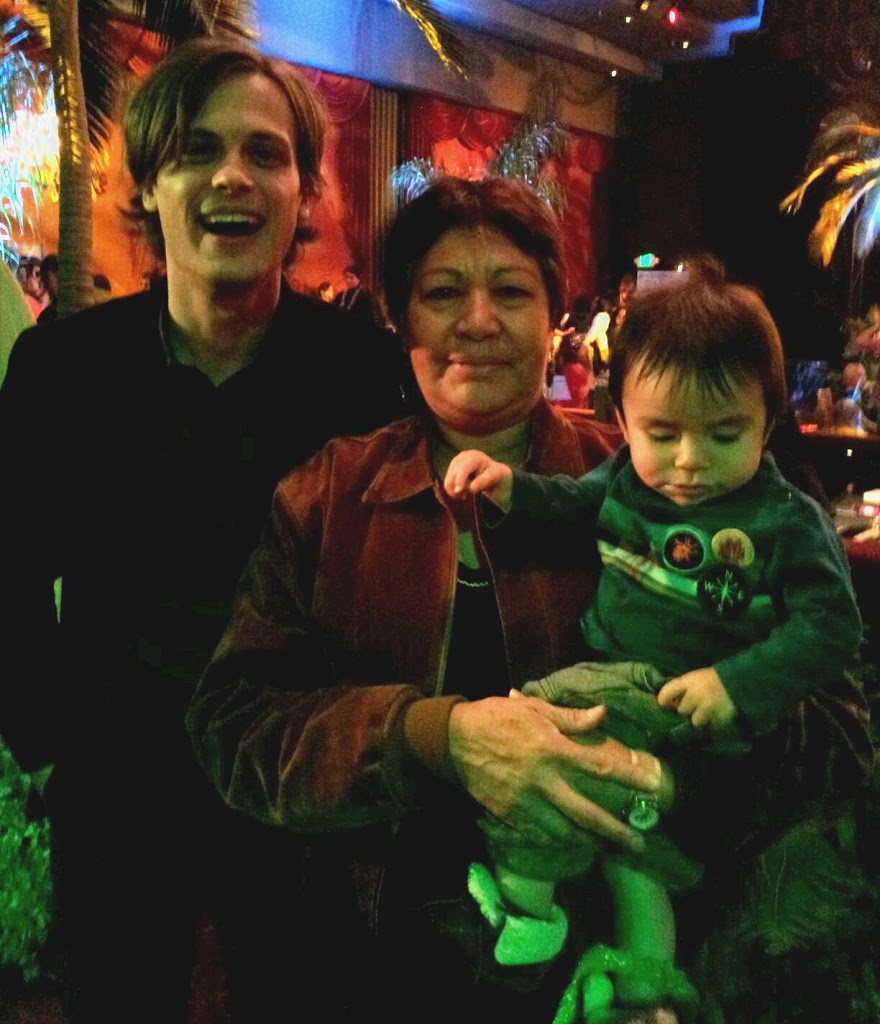 My mom is a huge Criminal Minds fan and she was as giddy as I would have been meeting one of my favorite stars (Cher, anyone?). I was beyond happy that he was uber-pleasant and friendly. I told him how my Aunt in Mexico watches his show and loves it… even though it's not subtitled or voiced in Spanish. My Aunt may have zero idea of what they're saying, but that doesn't stop her from being glued to her TV set every week.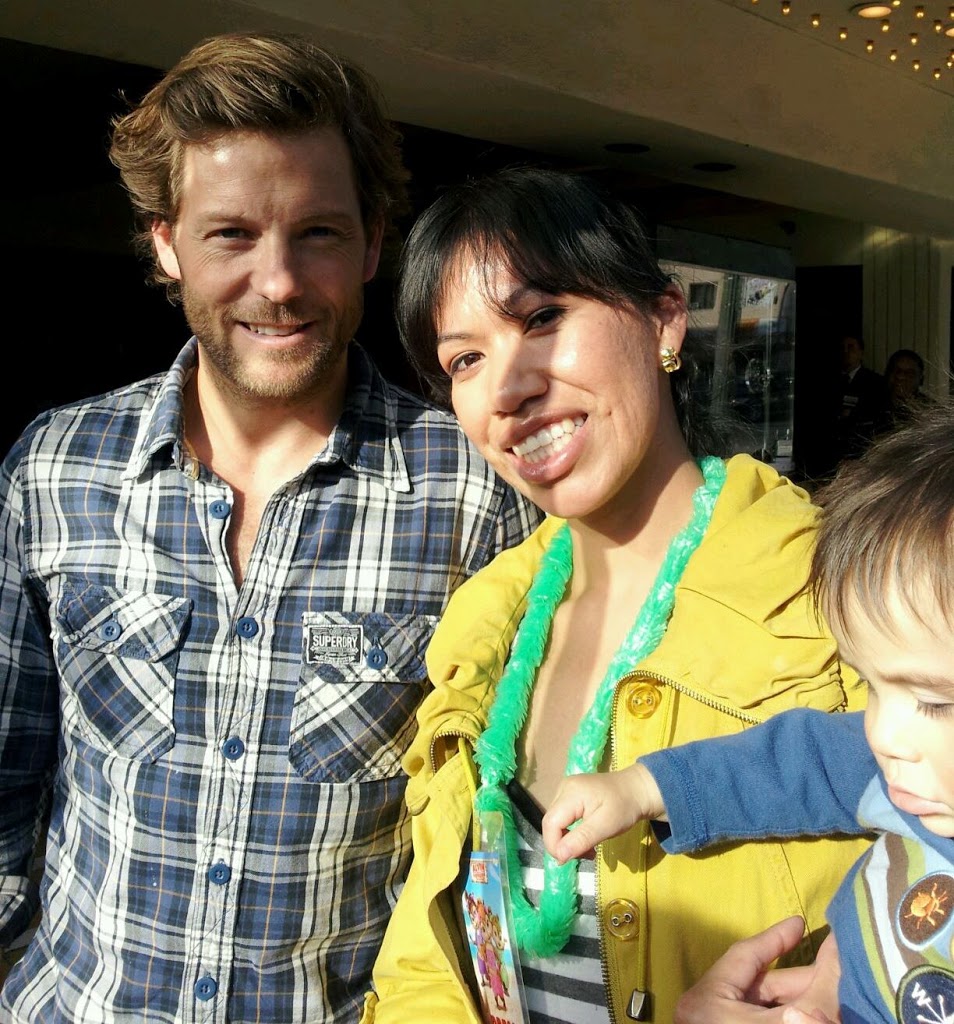 HUGE Battlestar Galactica fans over here. The Hubster got me into this show and we've been patiently waiting for a movie (which, by the way, Jamie said he hadn't heard anything about). It was a real treat getting a picture with him and talking about the show.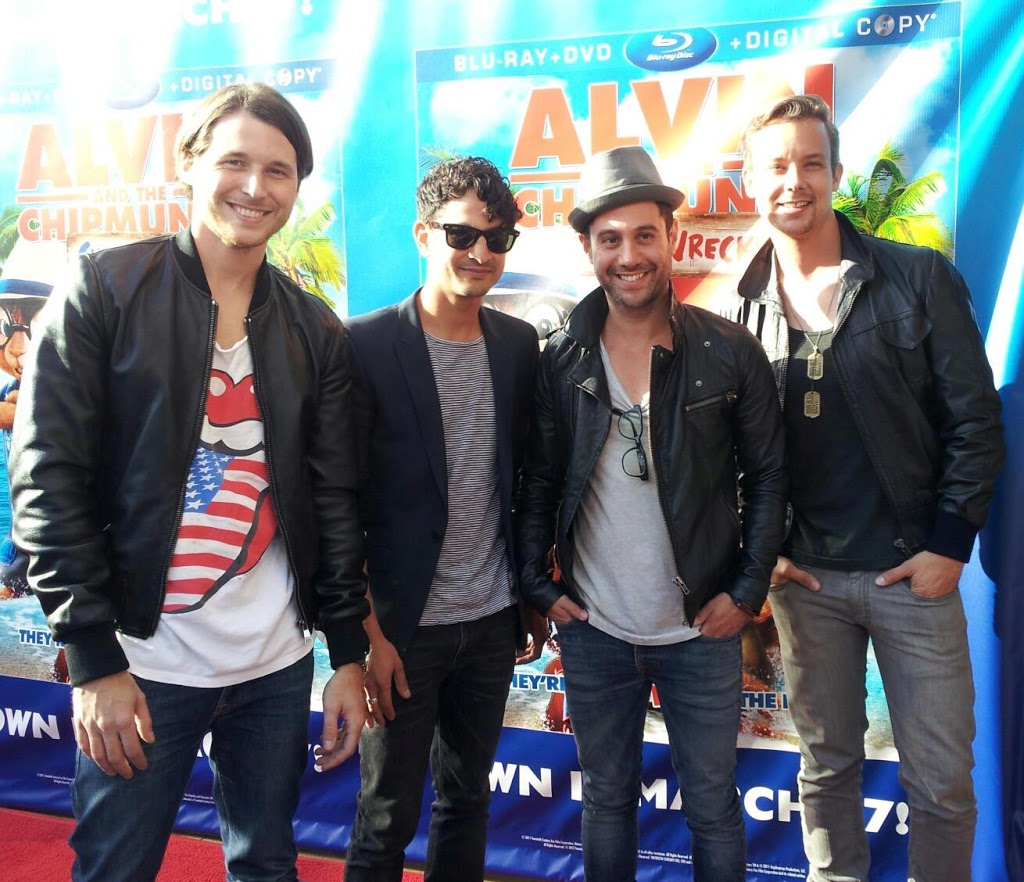 This was my first time hearing about Honor Society. They're a big-deal group out of New York and when they performed, I could see why they were such a hit.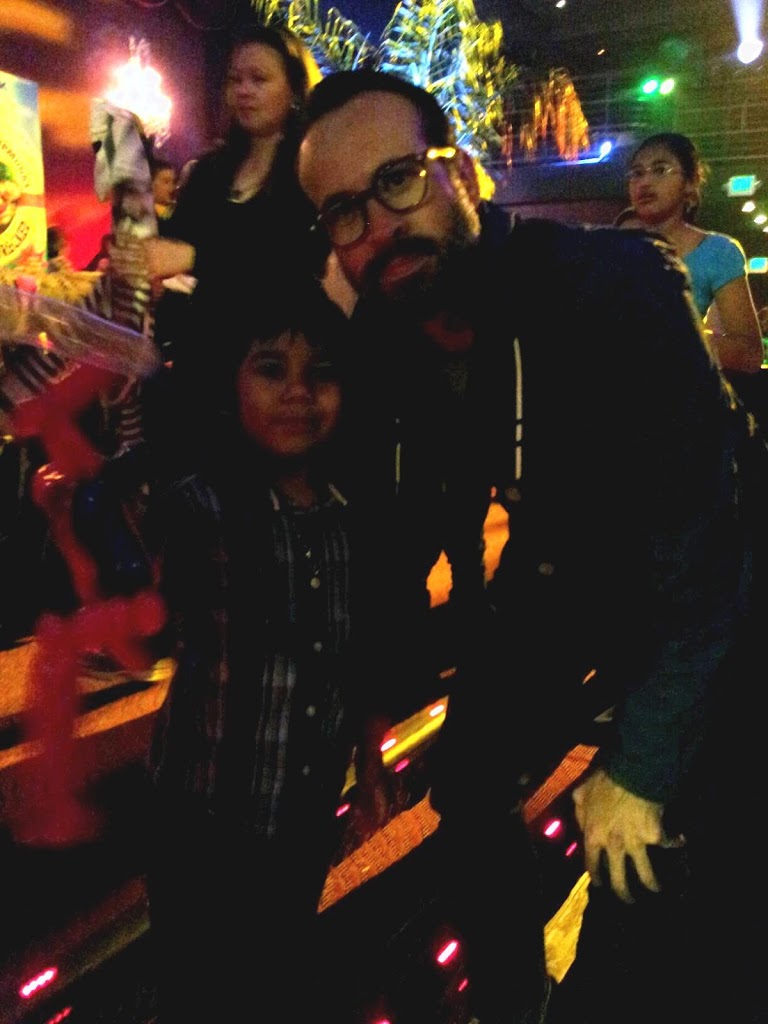 My four year old has seen every Alvin movie (2000 and older) and some of the older ones too. He loves the music and the over-the-top acting makes these movies intriguing to him. Meeting Jason Lee was the icing on the cake. He was proudly showing his Spiderman balloon figure, but you can't really see it because of the lighting.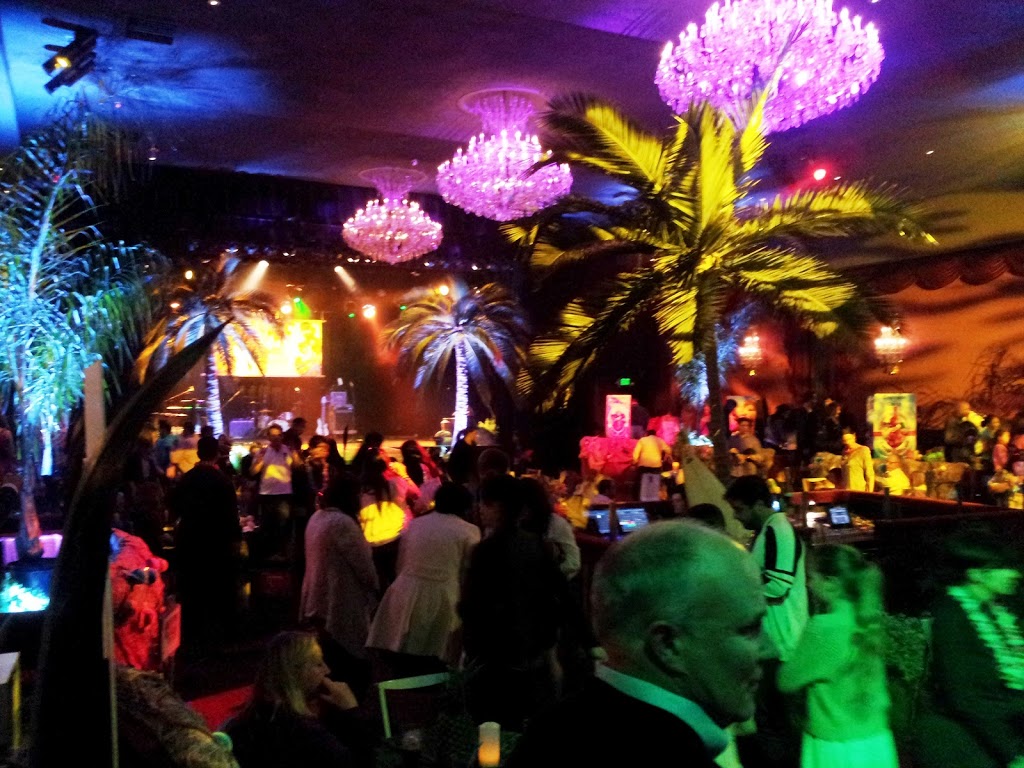 No details were spared in this event. Palm trees were everywhere, pineapples on every table and even the cuisine was very tropical. Piña Coladas and Strawberry Daiquiris were served along with a delicious ice cream bar with tons of different toppings. Way to go event planners!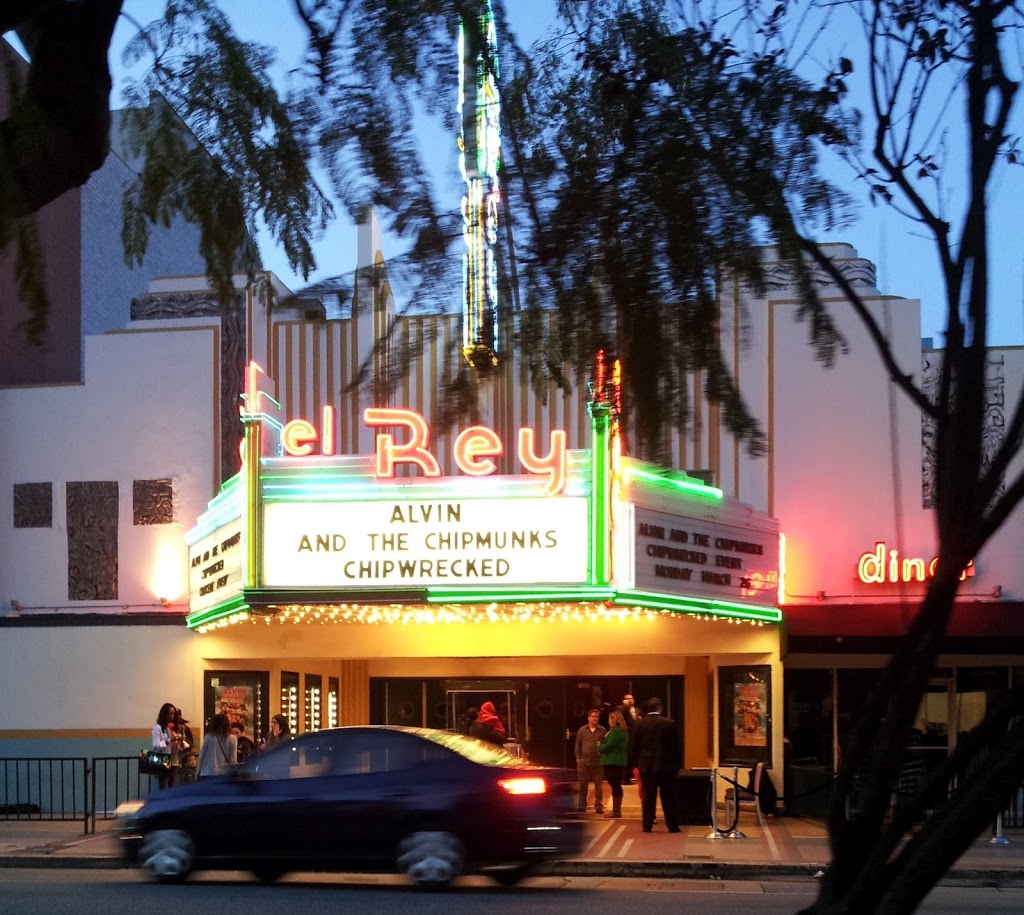 Originally published on March 28, 2012. Last Updated on January 2, 2019 by Pattie Cordova