It's starting to feel like Summer around here and I for one couldn't be happier. It means long sunny days to go outside and play… and weekend visits to Knott's Soak City in Buena Park, California!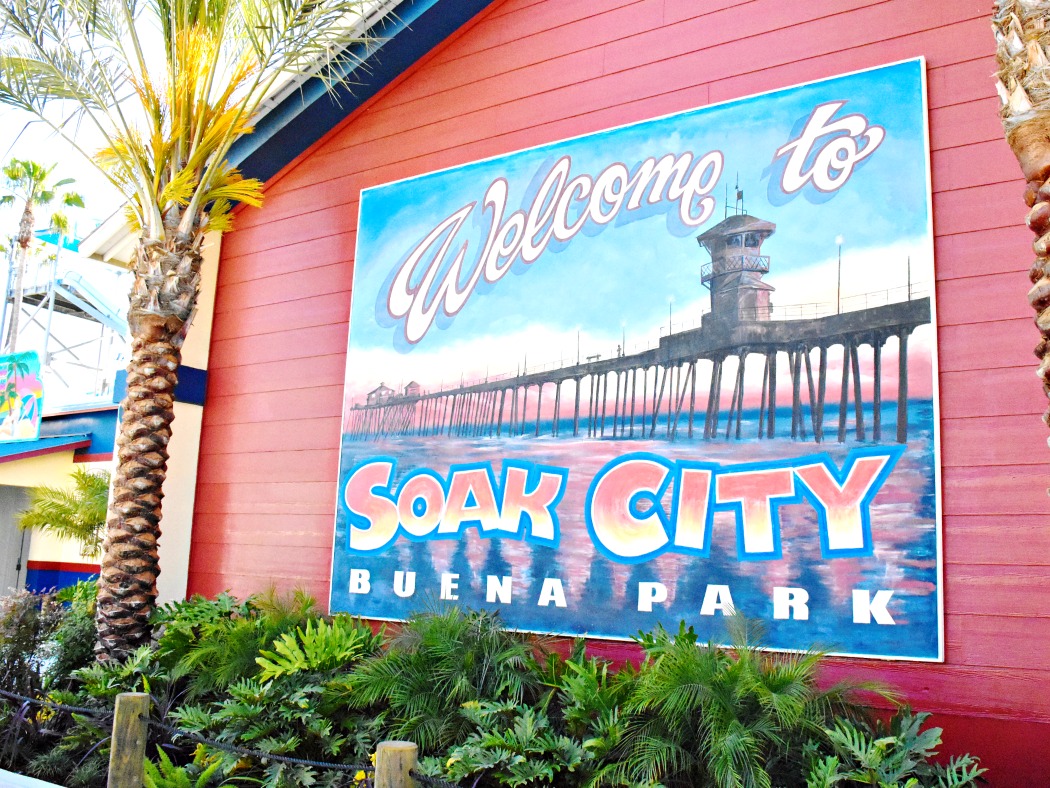 Knott's Soak City is one of my favorite things to do in southern california with kids. We had such a blast last year that every time we visit Knott's Berry Farm we talk about all the fun we had on the kids' first Knott's Soak City visit (and how we're so happy to be going again this year)!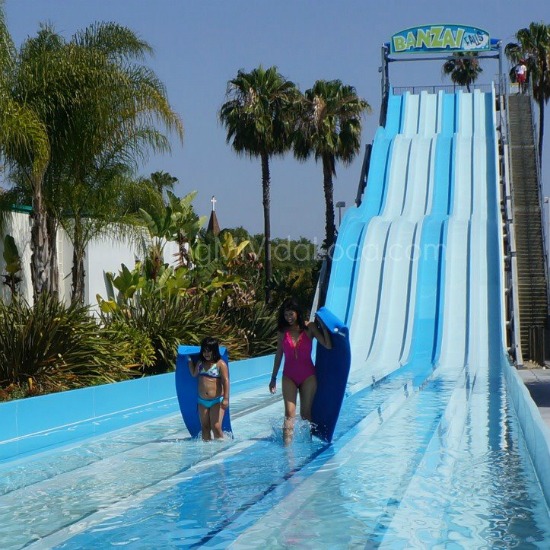 What I like most about Knott's Soak City is the fact that there is something for everyone. From the moment you step in the park and see Banzai Falls until the moment when you walk to the back of the park and see the Toyota Beach House, you'll see that this water park is uber-family friendly.
Knott's Soak City Tips
I have a few suggestions to keep in mind when making plans on visiting the park:
DO NOT FORGET YOUR SUNSCREEN! You can get sunburned being out all day. Although there are shaded areas at Knott's Soak City, you're not going to be under the shade all day and I can tell you, I saw plenty of folks getting sunburned because they forgot their sunscreen. Sunscreen is also available for purchase at the gift shop.
There are grassy areas where you can set up shop. I saw a few families with sport-brellas (outdoor umbrellas) set up with towels underneath. Grassy areas are right outside Longboard's Grill and around Gremmie Lagoon.
Strollers and wagons are allowed. We opted for the wagon and got plenty of use out of it. Our 11 month old spent time in there and even napped in it!
Outside food and drinks are allowed, but there are also three great concession stands where you can purchase food. Gold and Platinum Season Passholders can use their All Season Dining Plans at Knott's Soak City at all three dining locations (Longbboard's Grill, Portside Pizza and Surf Daddy's Food Hut). All Day Dining passes are also available.
The huge slides all have a lot of steps to get to the top of the slide. They may or may not be wheelchair accessible.
Lockers are available to rent as soon as you walk into Soak City at Davy Jones Lockers.
Get there early to snag a lounge chair under a canopy or a spot on the grass.
Bring your reusable Knott's cup – there are three refill stations throughout the park.
Bring your own towels. Knott's does not have towel service.
A waterproof phone case and FREE wifi throughout the park will let you stay connected while you're in line, floating on the lazy river, or just hanging out on a lounge chair.
Shoes and sandals are not allowed on rides, but bring them along anyway because the ground is hot – especially on the bridge.
Rent an inner tube for $10/day. Inner tube rental is included with cabana rentals as well.
Visit the Knott's Soak City website for more information, and be sure to get your Knott's Soak City season pass!
Originally published on May 5, 2013. Last Updated on May 17, 2019 by Pattie Cordova