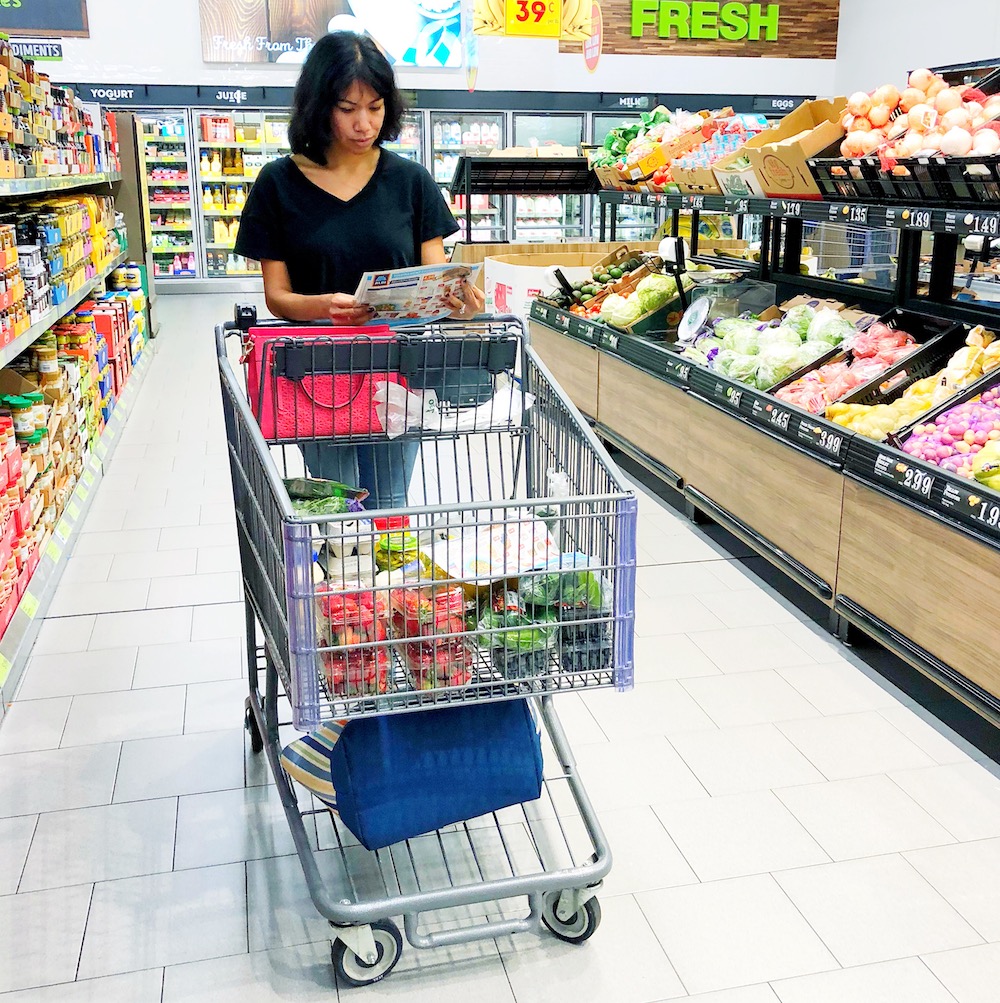 This is a sponsored post in partnership with ALDI.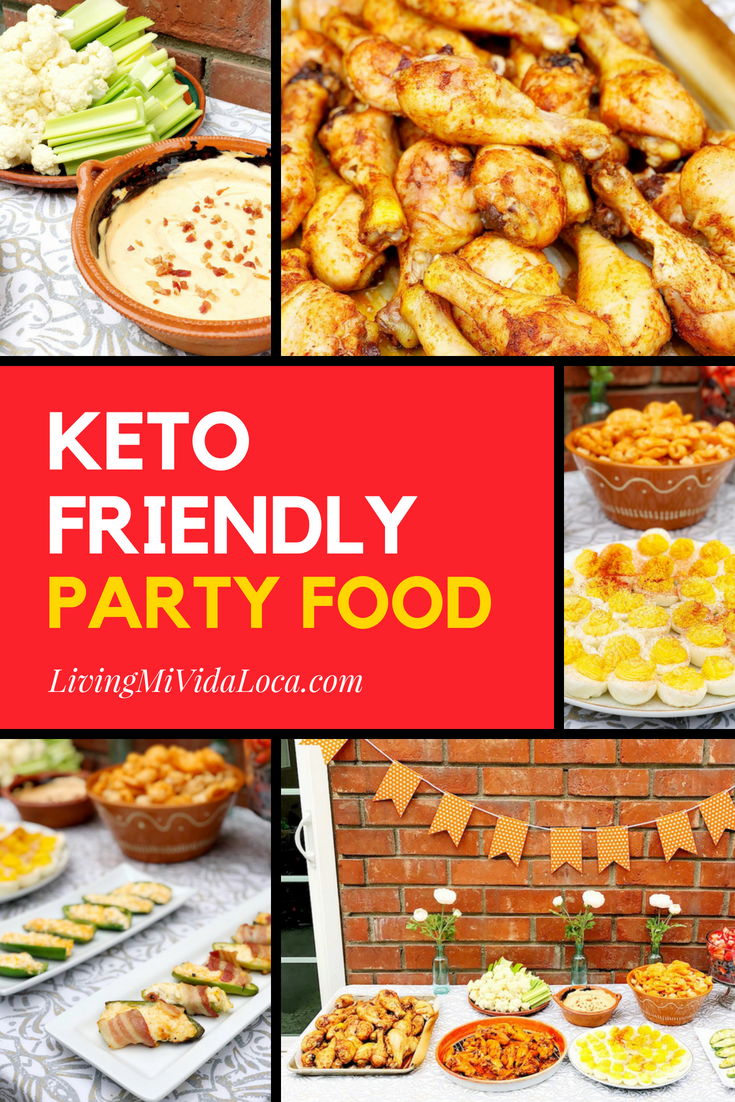 The big game is just around the corner! With the Hubster being on the keto diet I wanted to make sure that I hosted a fabulous brunch that was keto-friendly AND budget-friendly. And yes, I did it!!! In partnership with ALDI, I created an amazing brunch menu that was great for our large crowd, and also under $40.
So here's the thing with the keto diet – it's low carb, high protein. Oh, and did I tell you that I'm doing the vegetarian version of it too? So it had to be something that I would also be able to consume (at least a portion of it).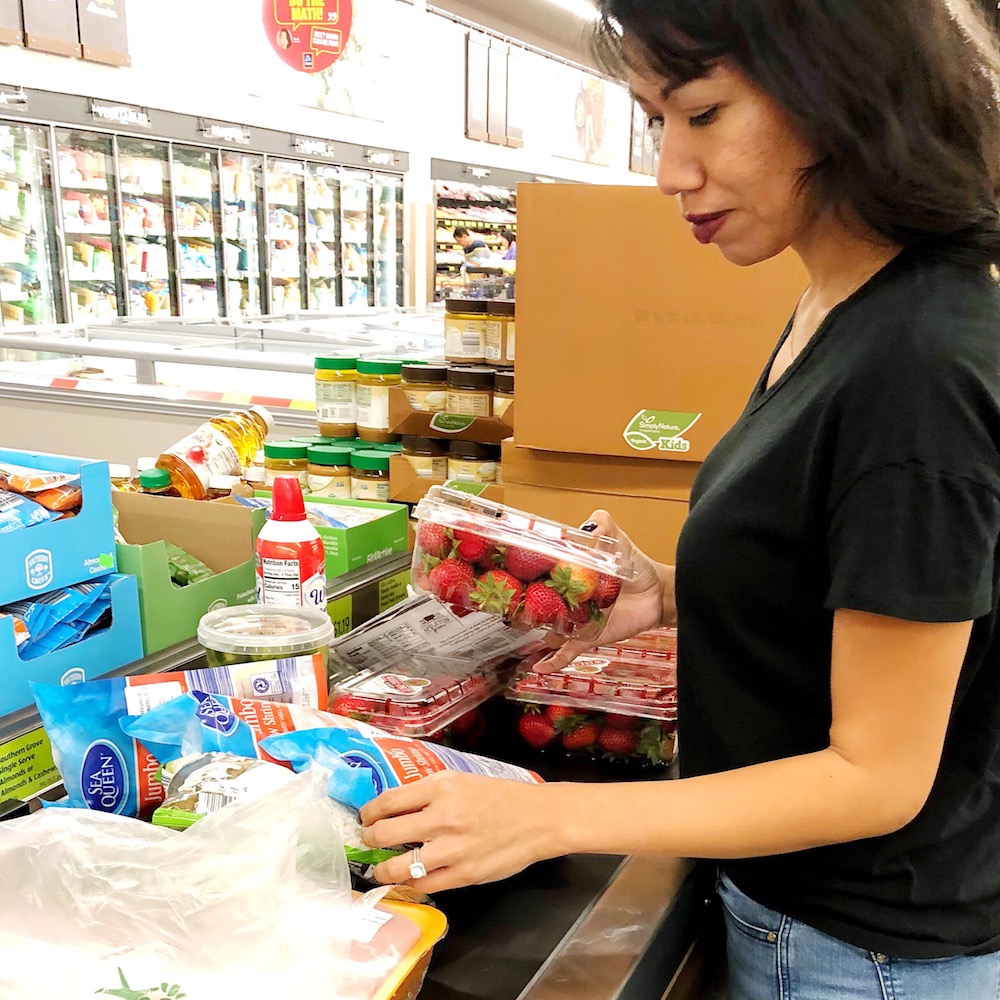 Low carb party food
Our full menu and how I made it is down below. Got any questions? Please let them in the comments below!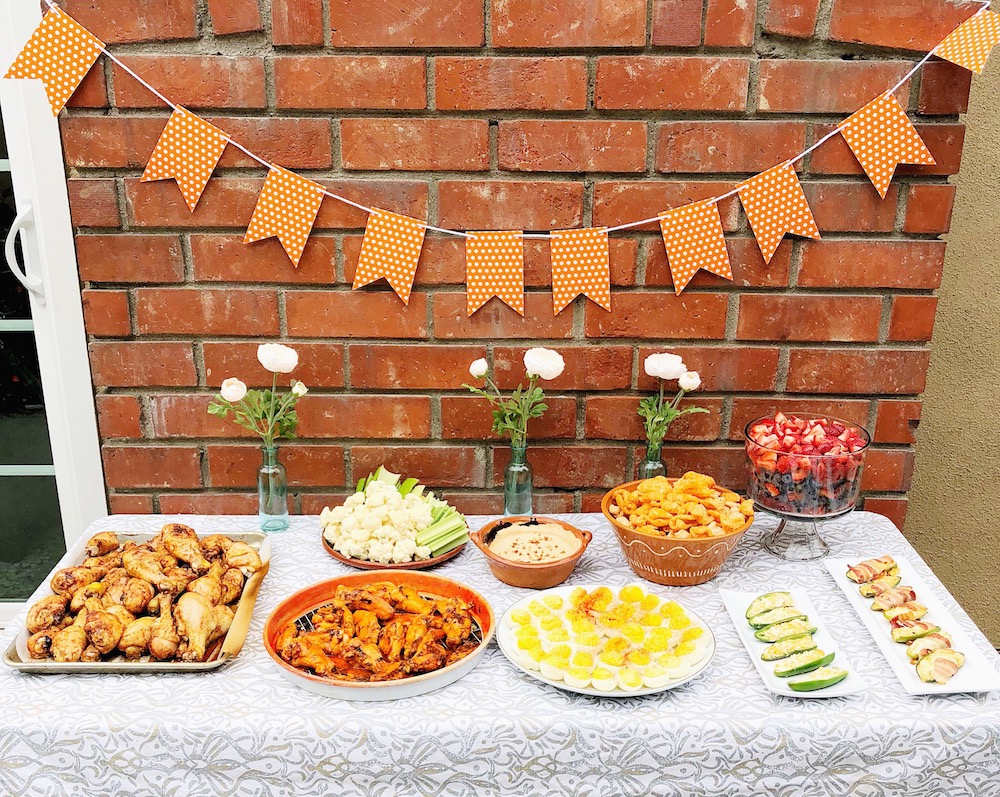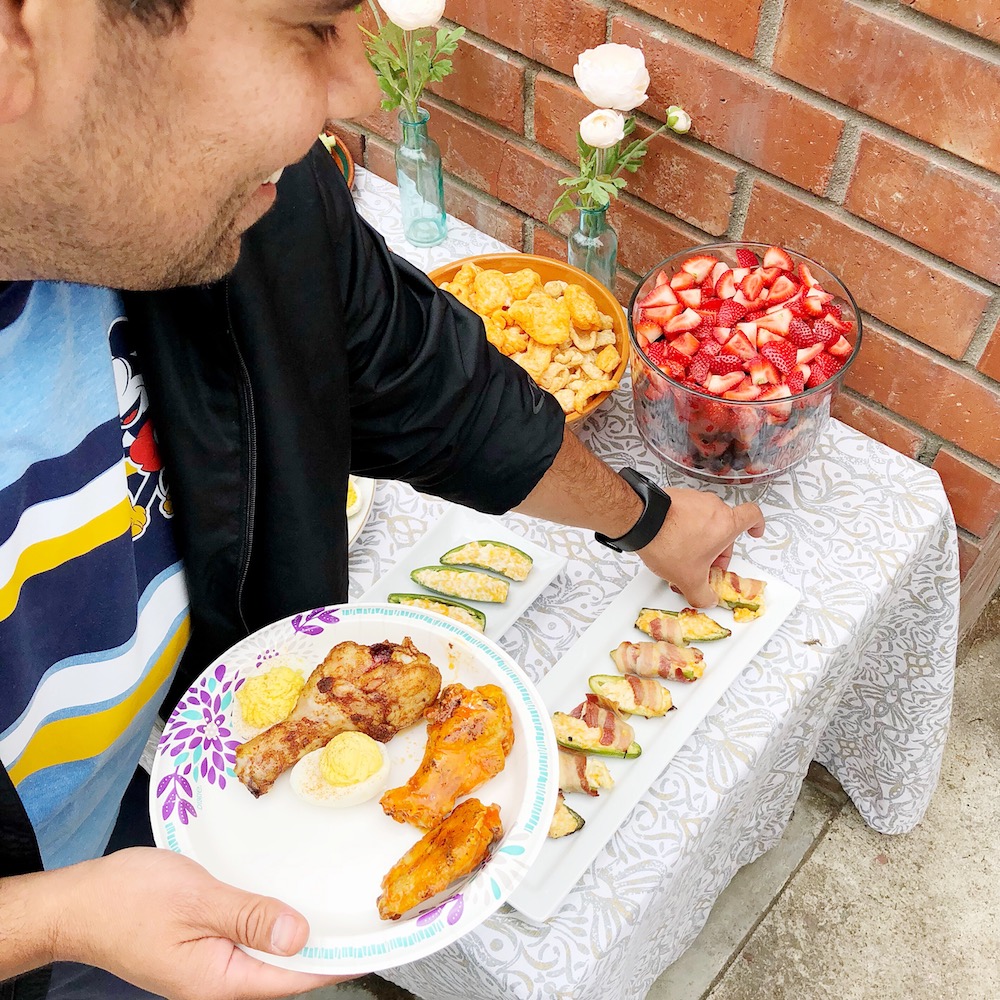 Seasoned oven-baked drumsticks
Ingredients
Olive Oil
Paprika
Garlic Powder
Kosher Salt
Black Pepper
Chicken Leg Drumsticks (patted dry with paper towel)
Instructions
Preheat oven to 400°
In a Ziploc bag, combine spices and add chicken leg drumsticks. Mix until chicken is well-coated.
Place legs on an oil-sprayed baking sheet and bake for 30-40 minutes.
Chicken is done when internal temperature is 165°.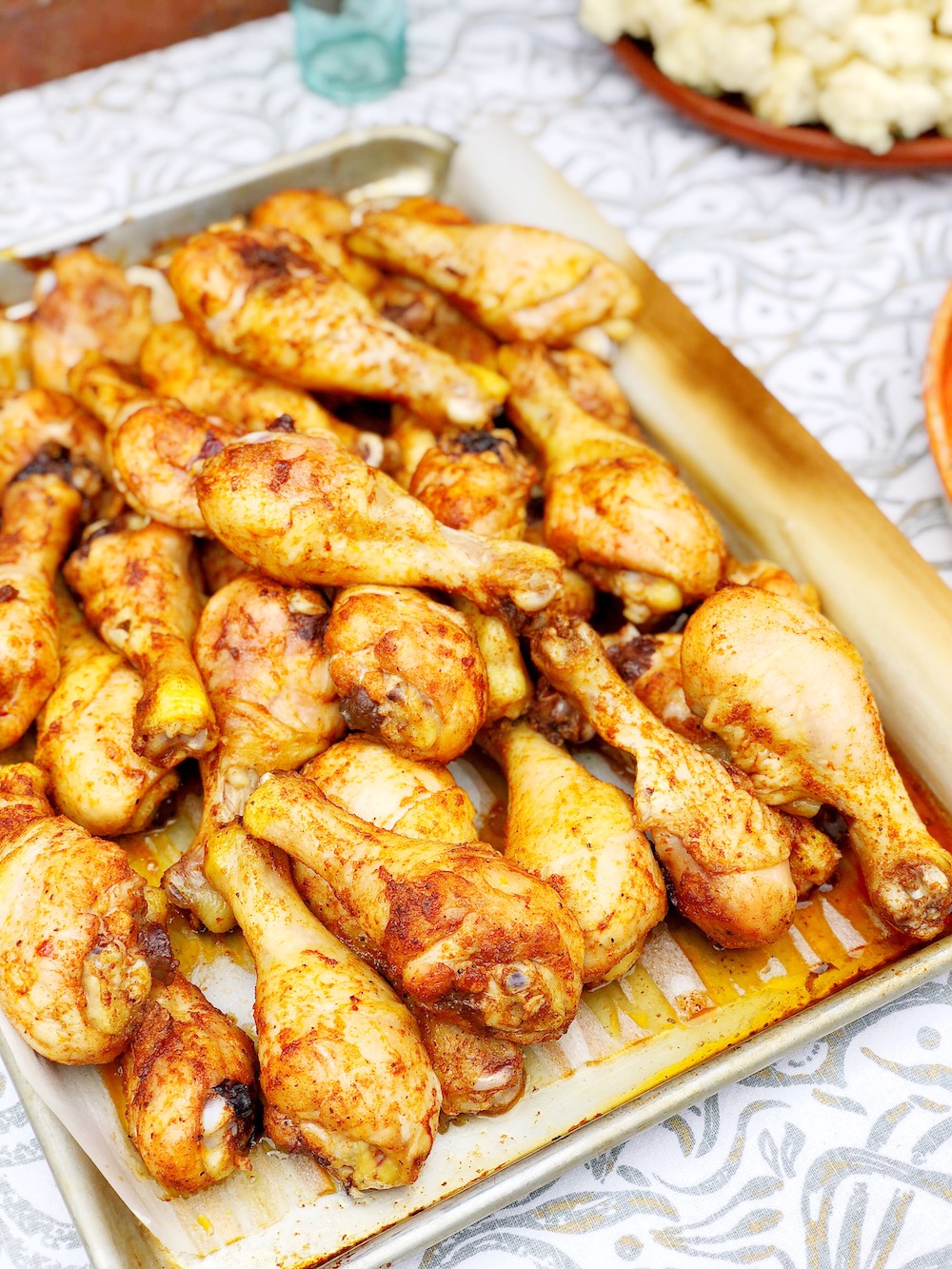 Buffalo wings made with Frank's Red Hot Sauce
Ingredients
chicken wings
FRANK'S RedHot® Original Cayenne Pepper Sauce
melted butter
Directions
Grill wings until crispy, turning once.
Blend Frank's RedHot Sauce and butter in large bowl. I used about 1:1 ratio.
Mix wings in sauce and coat completely.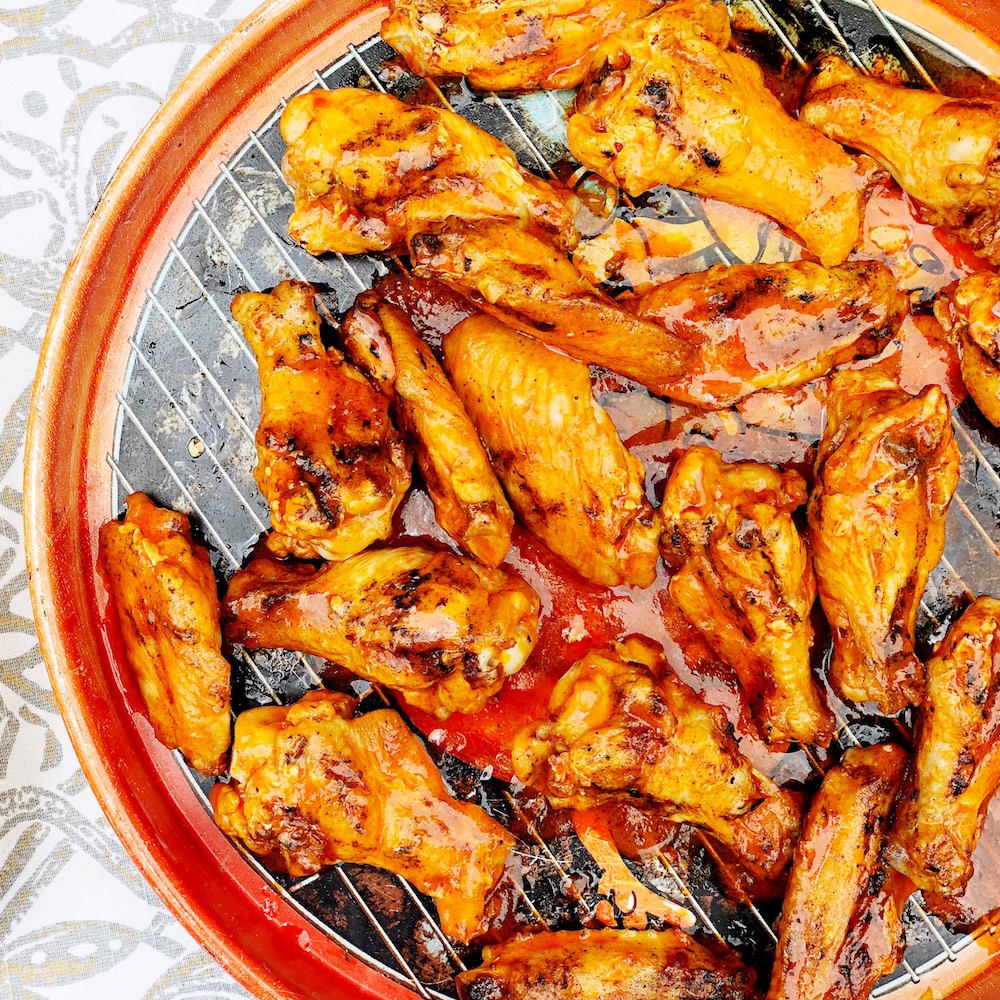 Cheddar Bacon dip topped with real bacon bits and veggies for dipping
I prepared the dip according to the packaging instructions, but added some real bacon bits to the top. The dip is a bit strong, so it's best served with cauliflower and celery.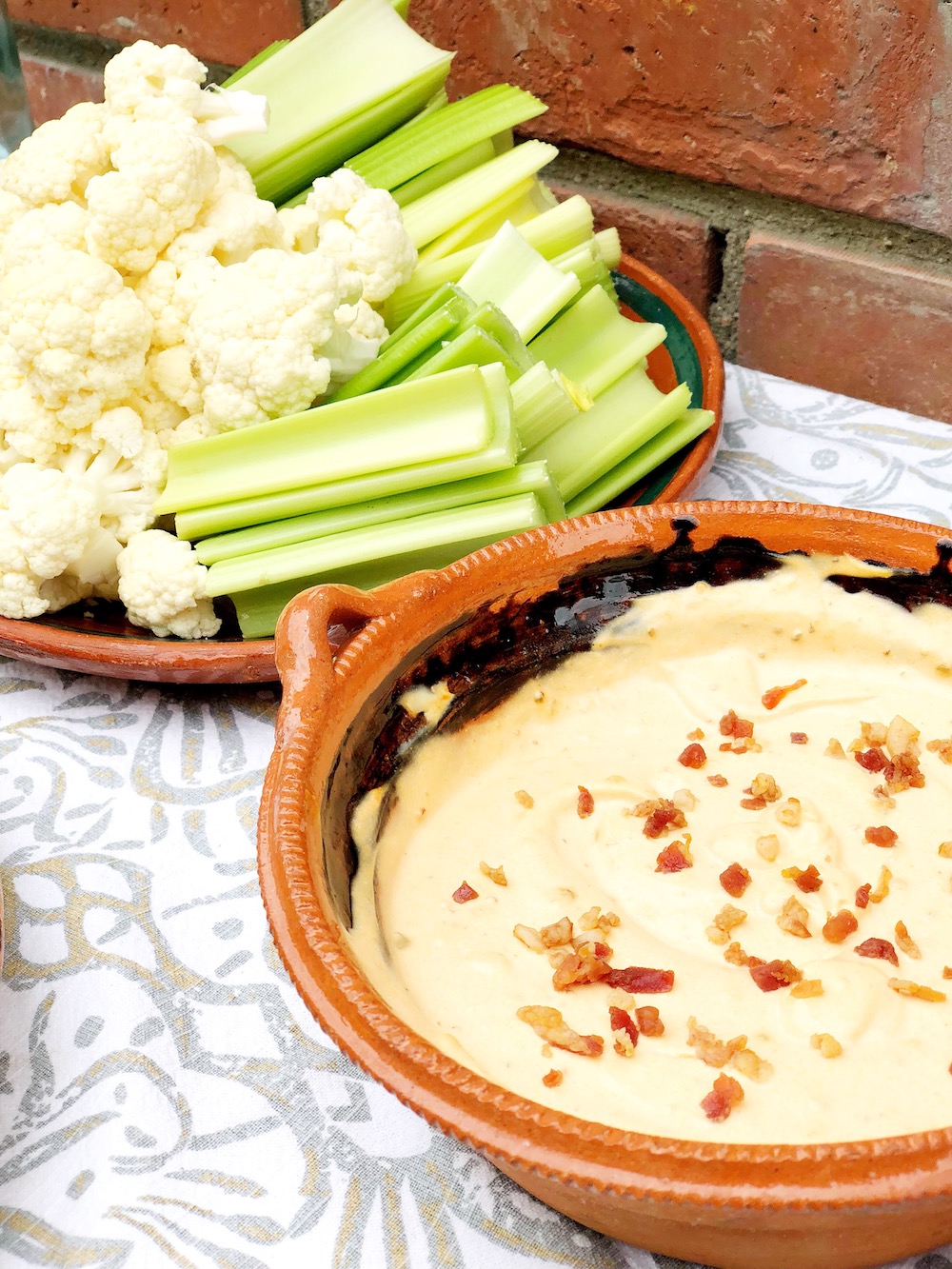 Chicharrones
Berry salad (strawberries and blueberries) and whipped cream topping
Quarter strawberries and alternate layers between strawberries and blueberries. I also placed whipped cream topping in a stainless steel wine cooler for people to top their dessert.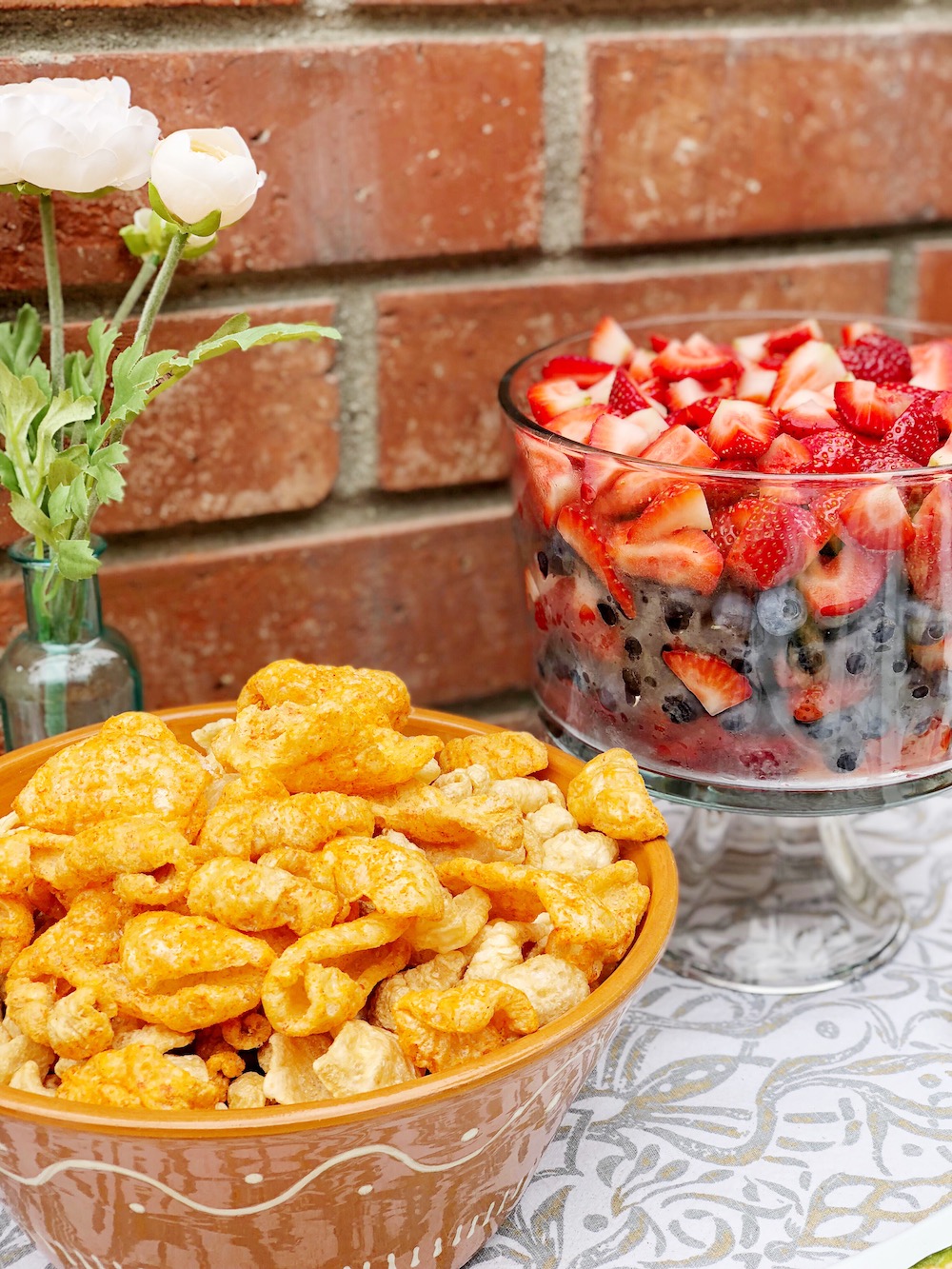 Cream cheese filled jalapeños (with and without bacon)
Ingredients
cream cheese
shredded sharp cheddar cheese
jalapeños
optional: bacon
Directions
Preheat over to 400 degrees.
Mix cream cheese and shredded cheddar cheese in a bowl.
Cut jalapeños in half and deseed. Fill with cheese mix.
Optional: wrap each stuffed jalapeño with a half a slice of bacon.
Arrange jalapeños on a baking sheet lined with aluminum foil.
Bake for 15 minutes – or grill until cheese is melted and/or bacon is cooked.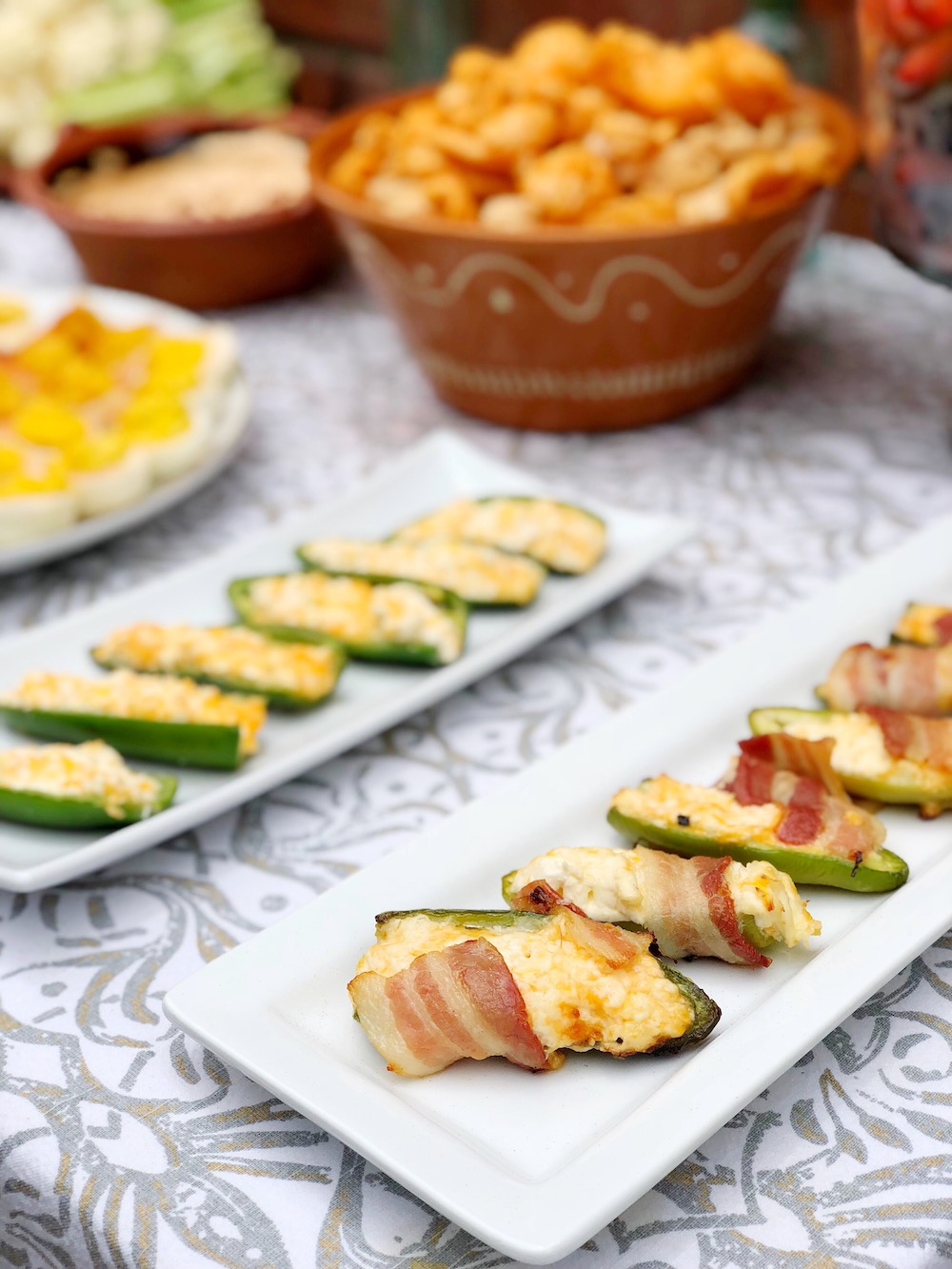 Deviled eggs sprinkled with paprika
Ingredients
boiled eggs
mustard
mayonnaise
paprika
Directions
Slice boiled eggs in half. Remove egg yolk.
Mix 1 part mustard, 2 parts mayonnaise in a bowl. Add egg yolks. (I used a stand mixer to blend until smooth.)
Fill egg whites with mix. Sprinkle with paprika.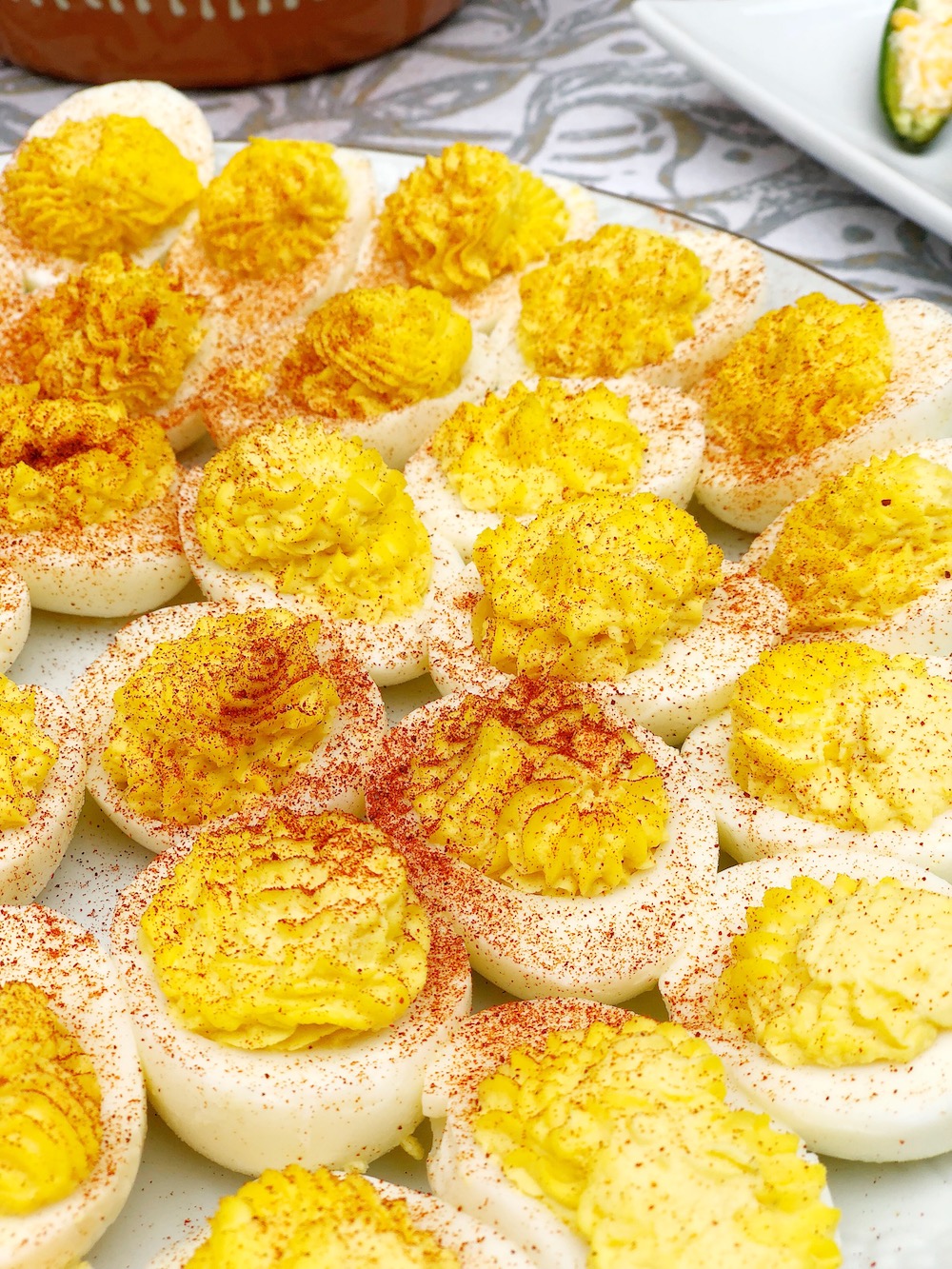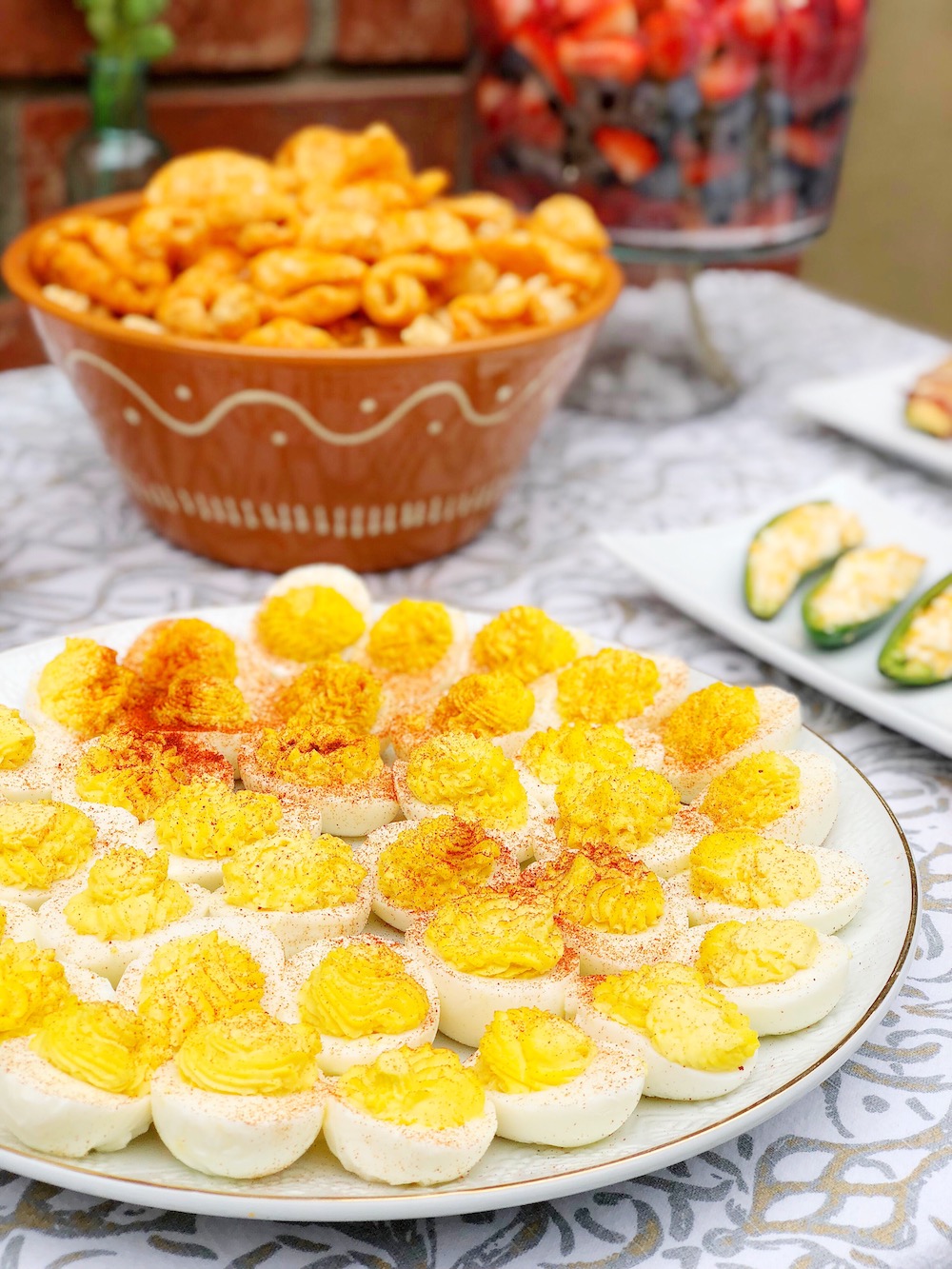 We had a great spread, and I still had some in the kitchen to refill. Best of all – under $40!!! Of course, we had to make sure we were getting the best deal – so we did a bit of price comparisons:
Chicken drumsticks – ALDI ($5.00), Other ($9.21)
1 pound of strawberries – ALDI ($1.45), Other ($2.99)
Center cut bacon – ALDI ($3.89), Other ($5.99)
Blueberries – ALDI ($.75), Other ($2.99)
Frank's Hot Sauce – ALDI ($2.49), Other ($3.99)
Organic celery hearts – ALDI ($1.45), Other ($2.29)
We did it all under budget because ALDI supermarkets offers the best quality foods at the lowest possible prices, with exclusive brands that are as good, or even better, than the best known brands in the market. Shoppers can save up to 50% any day of the year, compared to what we would spend at a leading competitor.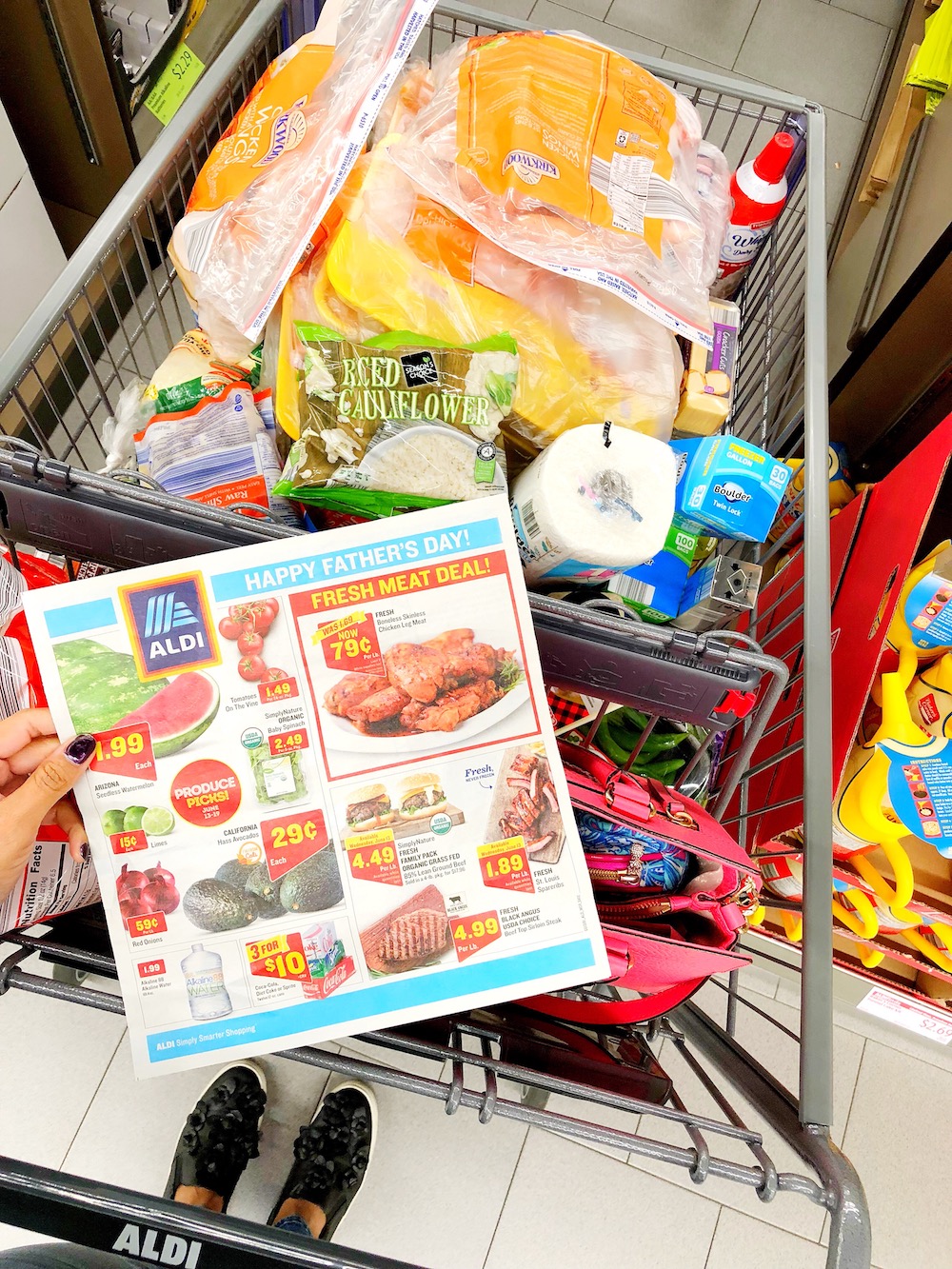 I mean… I always feel like I'm getting a bargain when I shop at ALDI, but seeing it in black and white is eye-opening. It's true what they say, "ALDI-exclusive brands saves you up to 50% over national brands on the things you buy the most." We've been shopping at ALDI since they first came to California back in 2016. Want to see what a typical ALDI experience is like? Check out our ALDI shopping experience photo journey.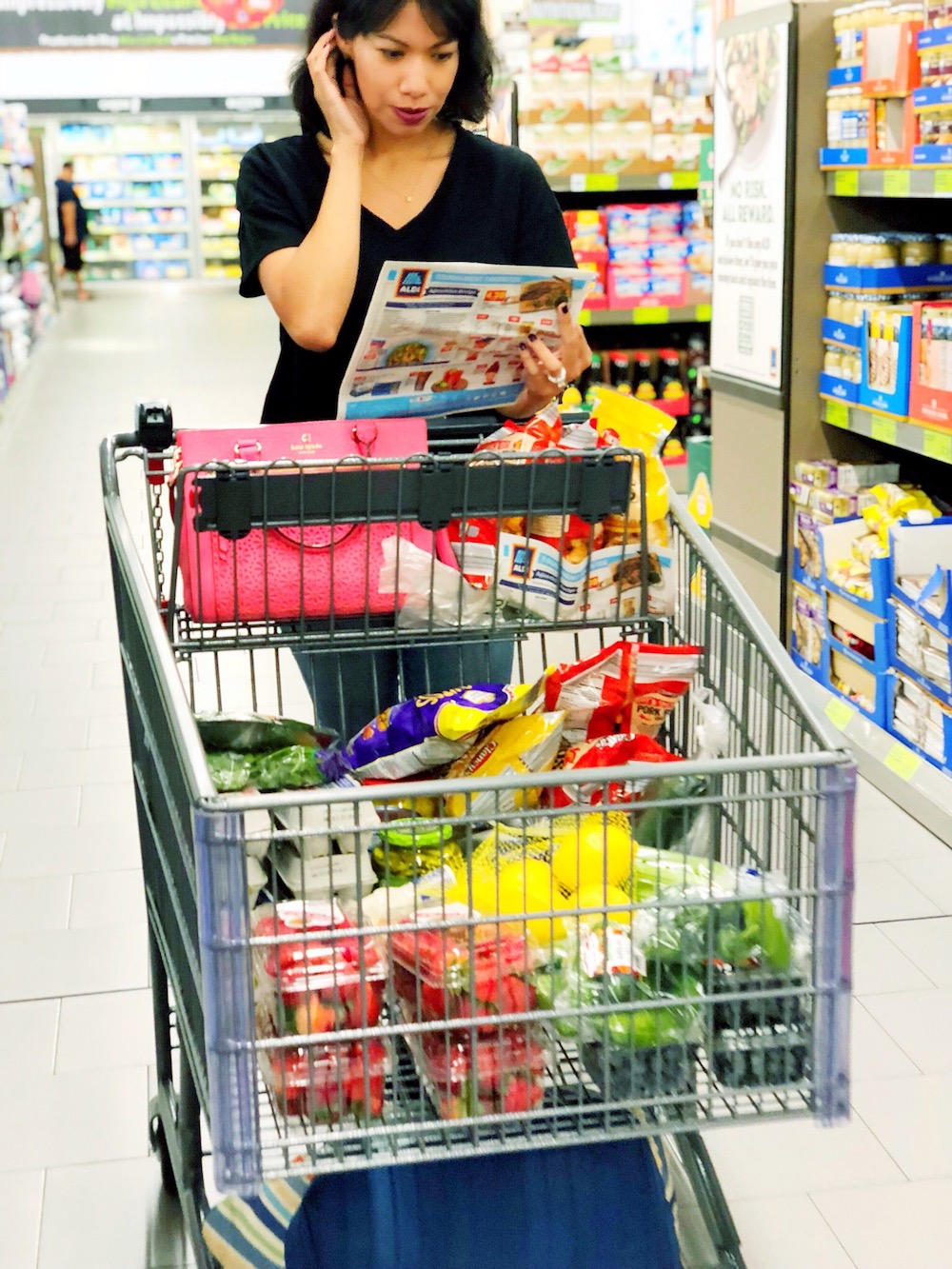 If you haven't gone to ALDI supermarkets yet, swing by, get to know them. It will totally become one of your favorite stores.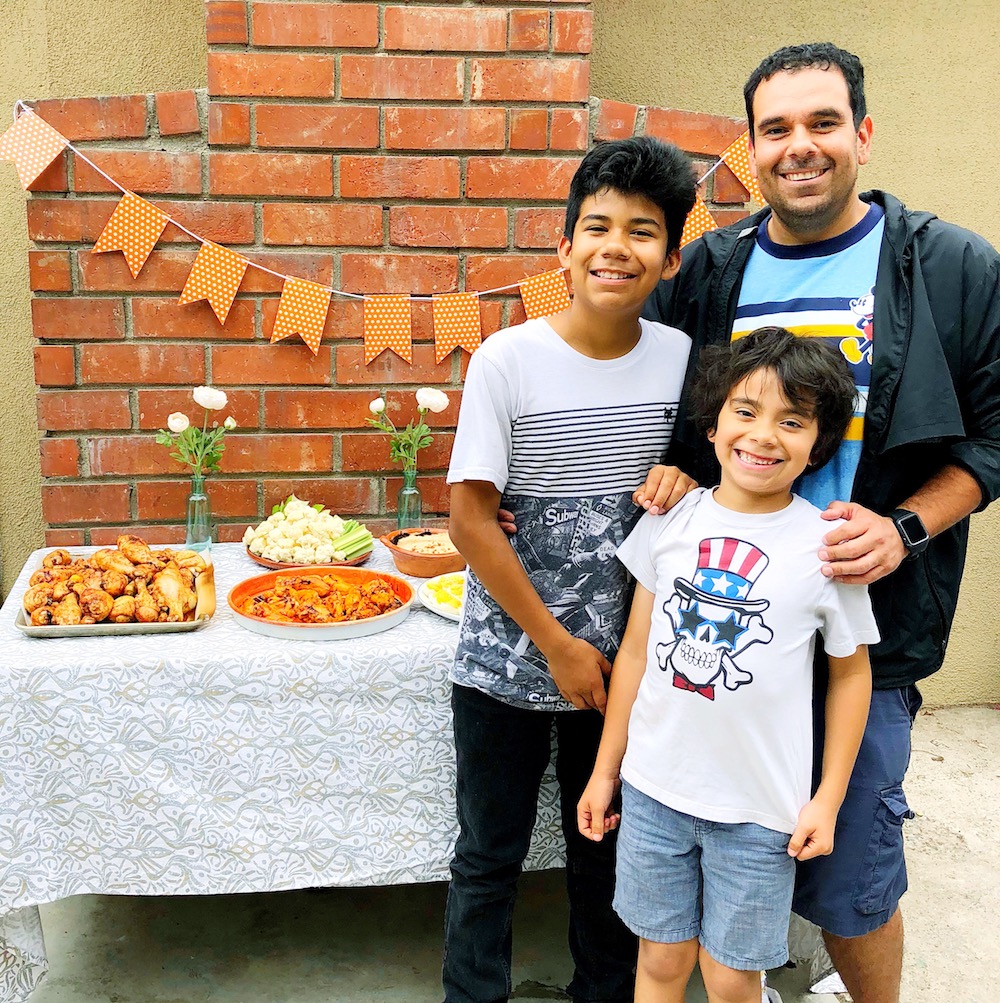 p.s. ALDI is full of keto finds!!! And the chiclets love them too.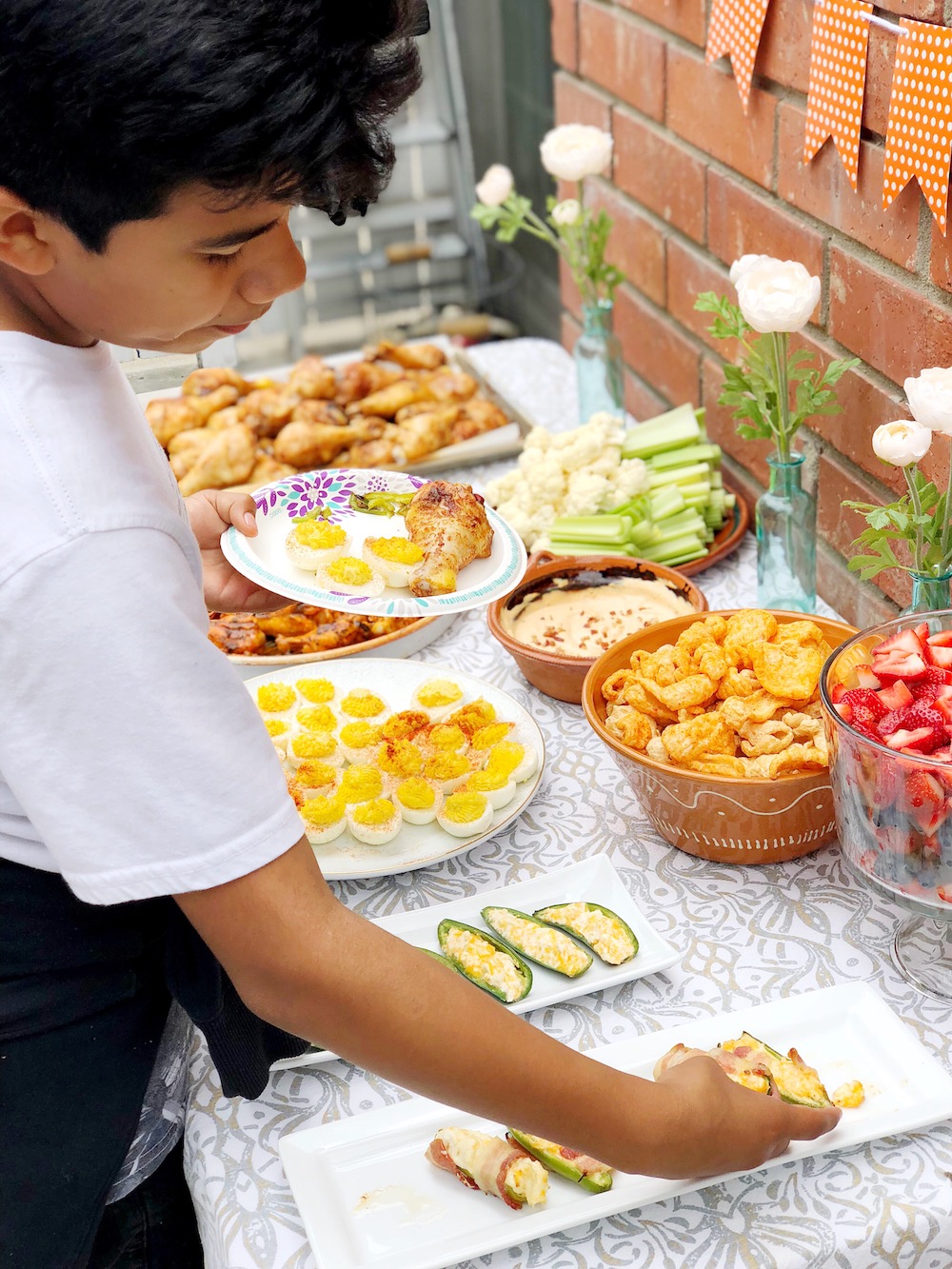 Plus, this year Market Force has named ALDI once again —among US grocery stores— as the leader delivering to its clients more value for their money; an award ALDI has received for the last eight years.
Originally published on June 19, 2018. Last Updated on January 30, 2019 by Pattie Cordova